You've spent hundreds of hours and a ton of money researching crafting and distilling the perfect brand positioning statement. This one paragraph perfectly pinpoints where your brand stands functionally and emotionally within the market and in your customers' hearts and minds.
You've added slick appendices showing charts, inter-relational diagrams and examples of the brand's values in action. Everything from freshly minted brand style guidelines, logo usage, fonts, colors, images and design elements covering everything from how to construct a PowerPoint presentation to a major ad campaign are packaged up in the neatest bow available. By incorporating the much agonized-over brand manifesto and vision, surely nobody will be left wondering what the brand looks like, feels like, sounds like and tastes like. Congratulations, you've just iced the cake and are ready for one big brand tool kit party to solve your brand consistency challenges.
So, you take the show on tour throughout your organization, explaining exactly why it is such a critical resource. Aside from the diagonal nod you got from Craig in accounts, everyone's on board. They get that although it's an internal, big picture declaration, its contents will inform all decisions from product development, pricing, marketing and customer service right through to company culture. It is after all, the very essence of what the brand stands for.
Who actually uses your positioning statement?
The thing is, six months on, people — even people in your brand team — are going rogue with the brand's benefits and values. Why?
Is there disagreement with the strategy? Maybe, your positioning statement is just a lil' bit hard to find? Is it anchored in a PDF in an ocean of inventory on the company's Dropbox? And, as amazing as the sentiment of this document is, is it an ass-bust to read and revisit? Are all the good bits buried?
Like any tale told over time, when the original source material is out of sight, brand stories can morph to the point where they lose their punch, and even worse, their meaning. Just look at what happened to 'The Three Little Pigs'. The modern version has the two less astute swine running from the big bad wolf to the safety of their smug brother's house of bricks. In the original telling, those two piggies were eaten. That's a severe plot twist that totally dilutes the fact that there are high-stakes consequences for pigs with poor planning.
Make your positioning statement front and center
If your brand positioning statement is not front and center, dynamic and part of the briefing process, chances are you're going to have trouble trouble keeping it properly updated for newcomers, agencies, contractors and even those in the brand team who should know better.
BrandHub and your positioning statement
IntelligenceBank's BrandHub
offers companies a great solution to inspire, educate and keep teams on brand. It is a portal that allows you to set the hierarchy and segmentation of your brand assets in an easy-to-access, easy-on-the-eye live format. Your positioning will not only always be there, it will always be the most recent, best version of itself.
BrandHub is a part of a suite of products available from IntelligenceBank that can be cherry-picked and easily customized to suit your company's needs and budget.
Unlike a static, old-school PDF, BrandHub contains a live record of all things related to your brand. Updates to content are made within seconds and Rich Media such as videos and podcasts can be embedded with a couple of clicks, giving teams more options for consuming and disseminating brand information. Imagine the gravitas of having the CEO of your company delivering a sound bite embellishing and endorsing the company-wide importance of the statement.
BrandHub removes excuses for not finding brand elements. By housing this content in one destination—with your brand positioning in pole position on the home page—it's not only impossible to be missed, but its location amongst the brand assets elevates its importance.
Best of all, because your people can find what they need (themselves), and fast, there's a higher chance your positioning and brand rules will be … actually … used. And, with IntelligenceBank's proofing and approvals, you can even set up workflows to ensure designers have read and understand your positioning statement.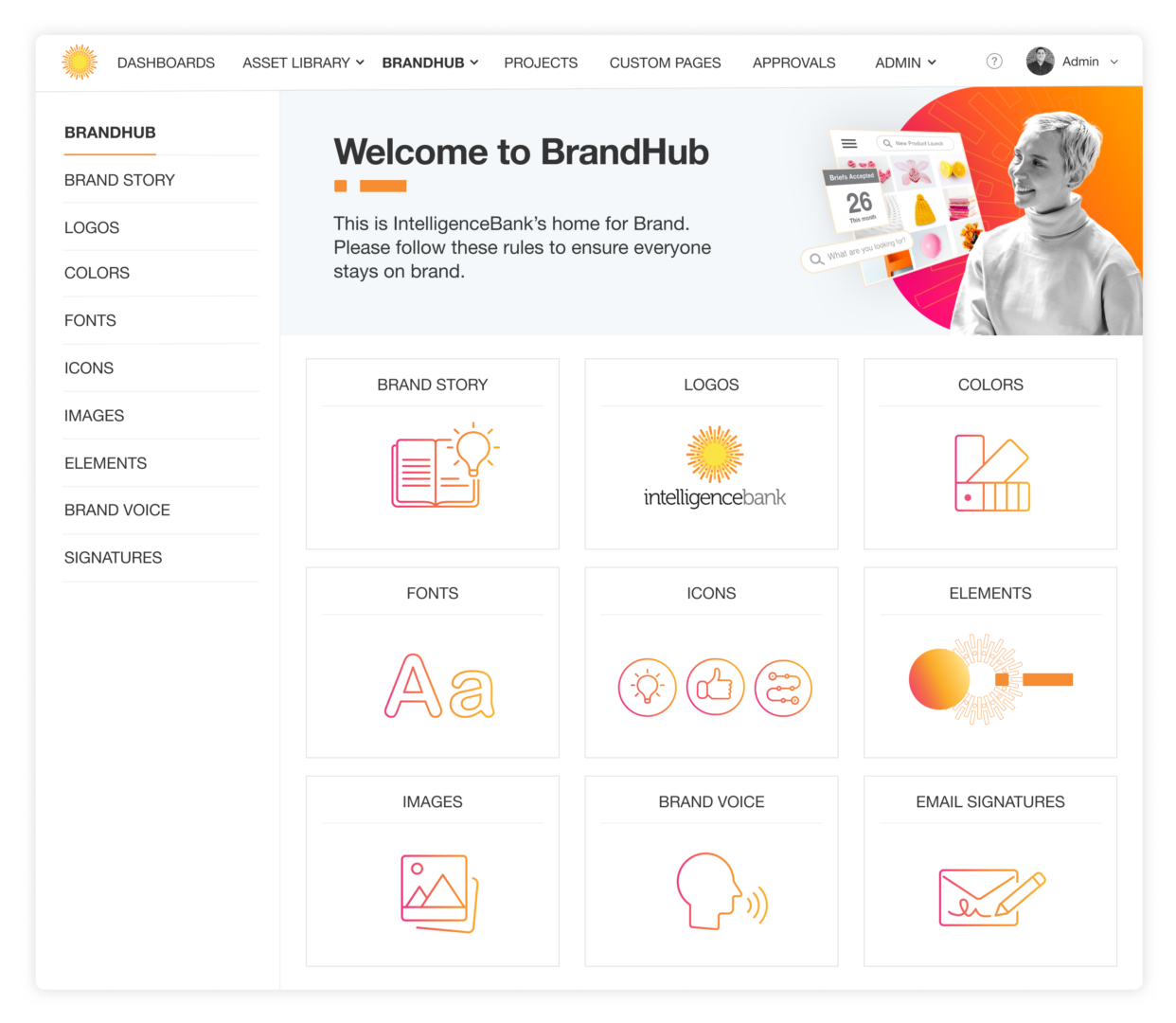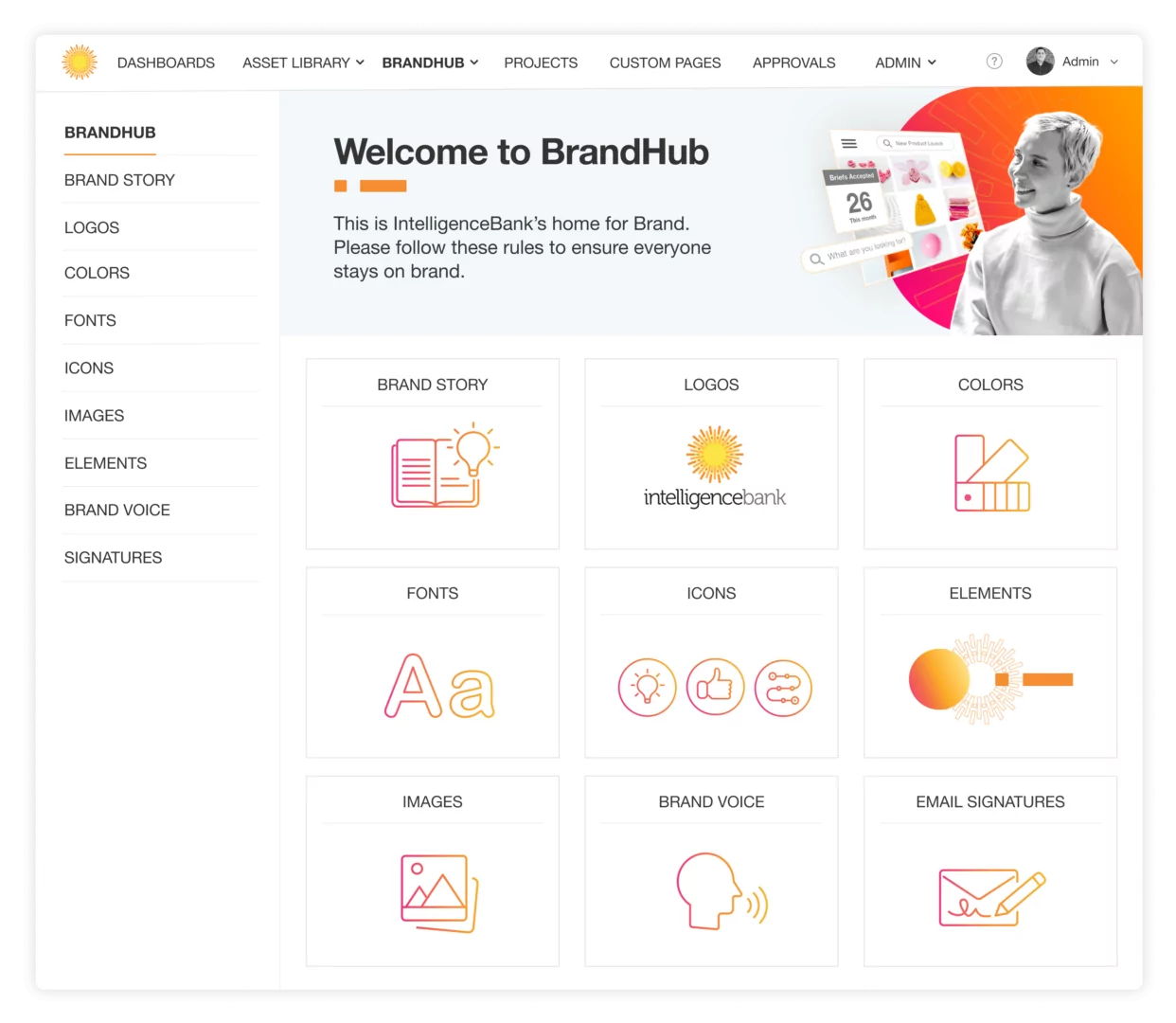 Any marketer worth their salt knows brand positioning statements are living breathing documents that need periodic sense checking and review. Markets change, new tech and intel comes to light, pandemics and C-Suite execs come and go. Don't inadvertently hand licence to others to piece together these meticulously assembled words from what they think they know or remember simply because it's too hard to find or out of date. Have this asset looking its best, sitting on prime real estate as the beacon, (not bacon), it is intended to be.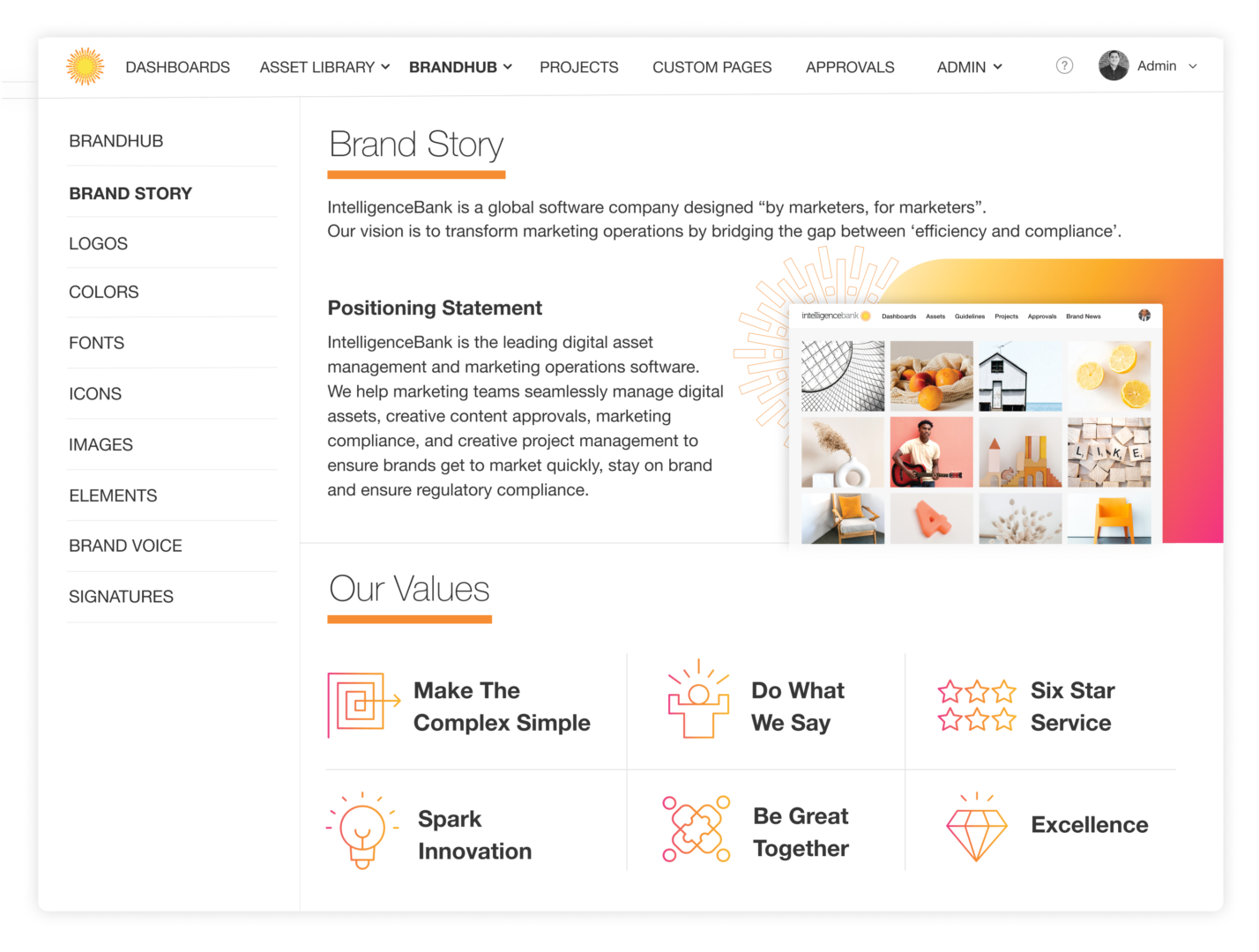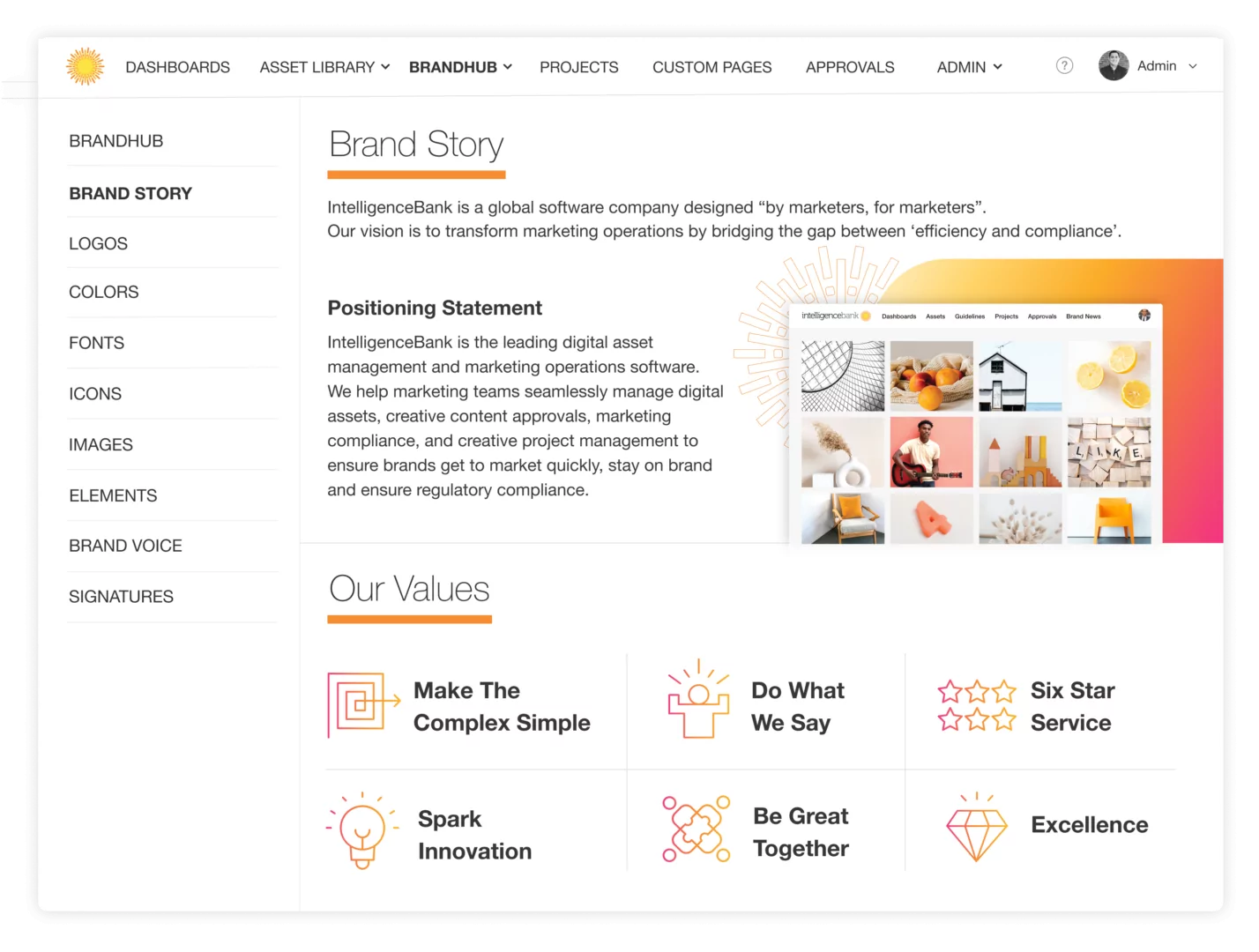 IntelligenceBank helps leading brands ensure brand consistency and brand compliance. Take a look at our Brand Compliance Playbook, or Contact Us for a demonstration of IntelligenceBank.