Inspire, educate and keep your team on brand
Online BrandHub Platform for Brand Management
Brand guidelines keep everything looking beautiful and consistent, but only if they get used.
If trapped in PDF's design can go rogue. Ads and content become less effective, and you lose consistency and brand equity.
With our brand portal software and digital brand management tools, it's easy to keep your team on brand. So you can get more work done faster, and stay compliant.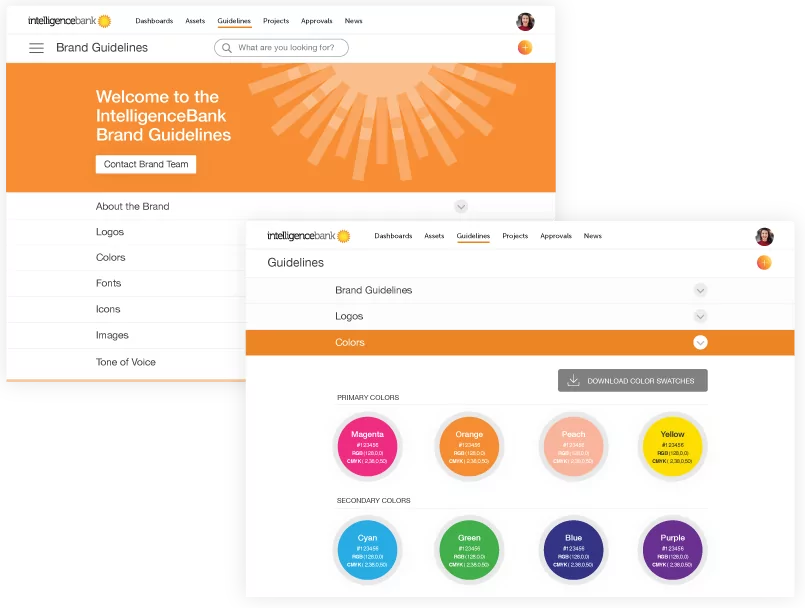 Create stunning online brand guides.
Quickly find the brand assets you need – such as logos, colours swatches, fonts, and approved creative.
Keep everyone on brand with instant updates to approved assets.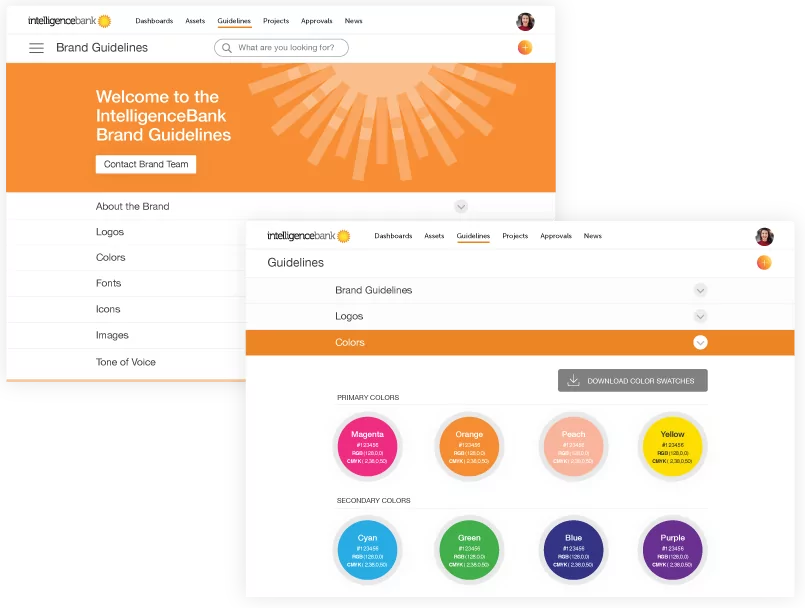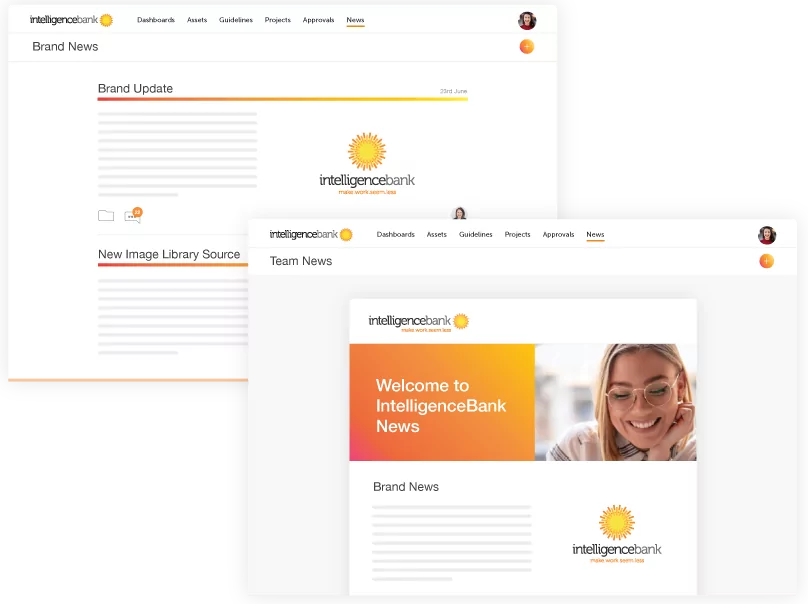 Educate and inspire creative teams and agencies.
Provide instructions and examples for use.
Interactively explain your brand Do's and Don'ts.
Gallery examples for advertising, posters, banners, email templates, social posts and more.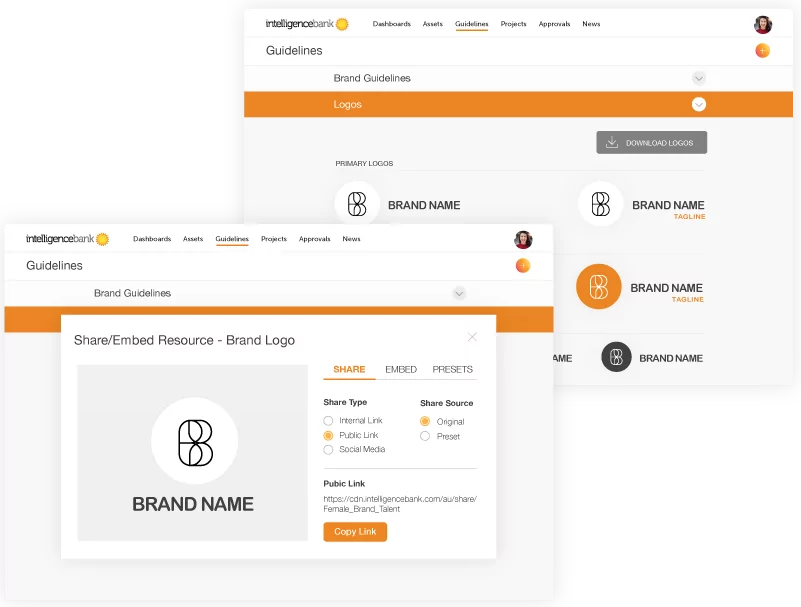 Share brand approved assets
Email links to your team and external users.
Embed approved assets into websites and marketing channels.
Brand asset management system that uses IntelligenceBank's Enterprise DAM software.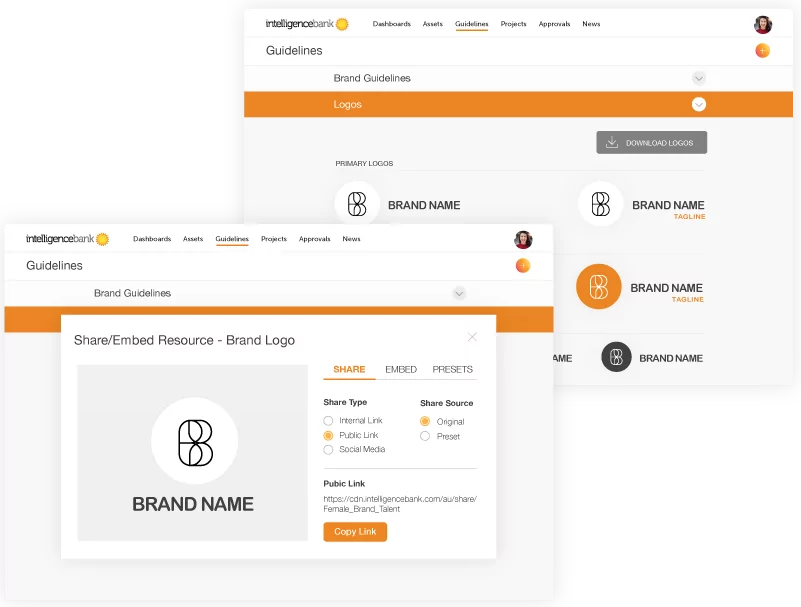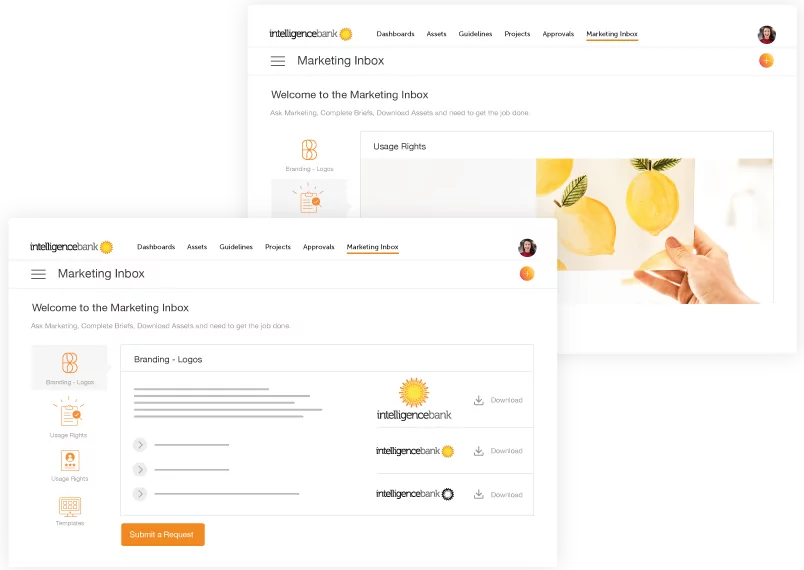 Inbox to manage brand request
Capture requests to the brand team in a single place (instead of email chaos).
Automate responses for frequent requests – giving you back 30% more time.
Track the status of each request and monitor SLA's.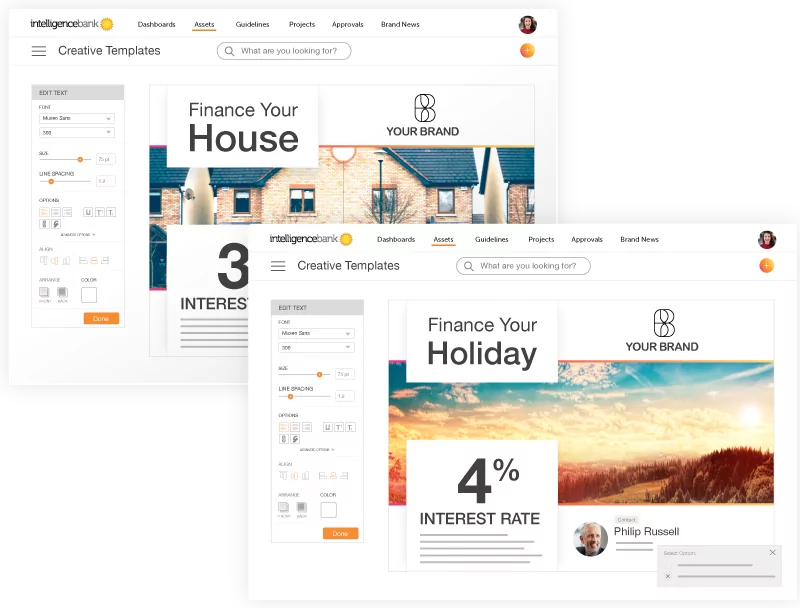 Automate branded content at scale
Enable teams to self-serve and localize marketing collateral.
Build ads on the fly with locked-down Creative Templates, giving teams freedom to customize without 'going rogue'.
Limit asset usage to approved files only. Add an approval workflow, just to be sure.
Perfect for creating customized stationary, sales collateral, banners, social posts, ads and posters.
Reduce production time and save on agency fees.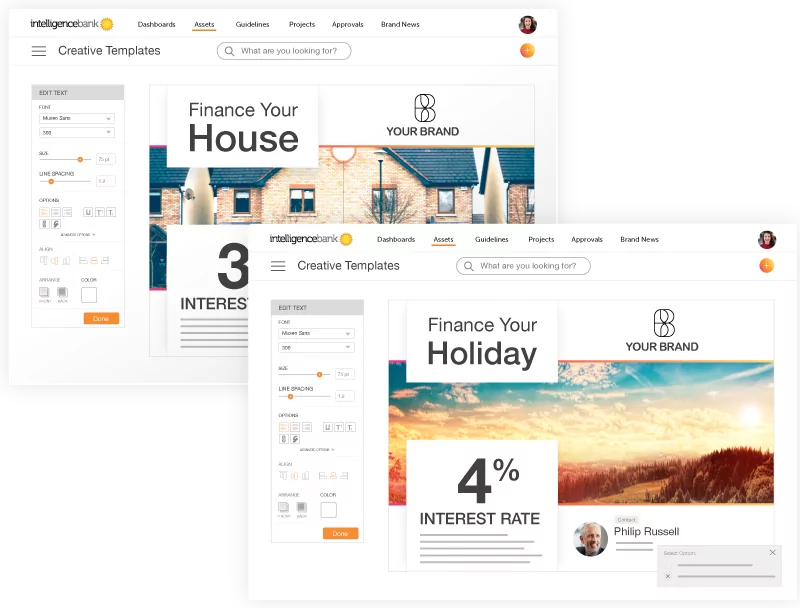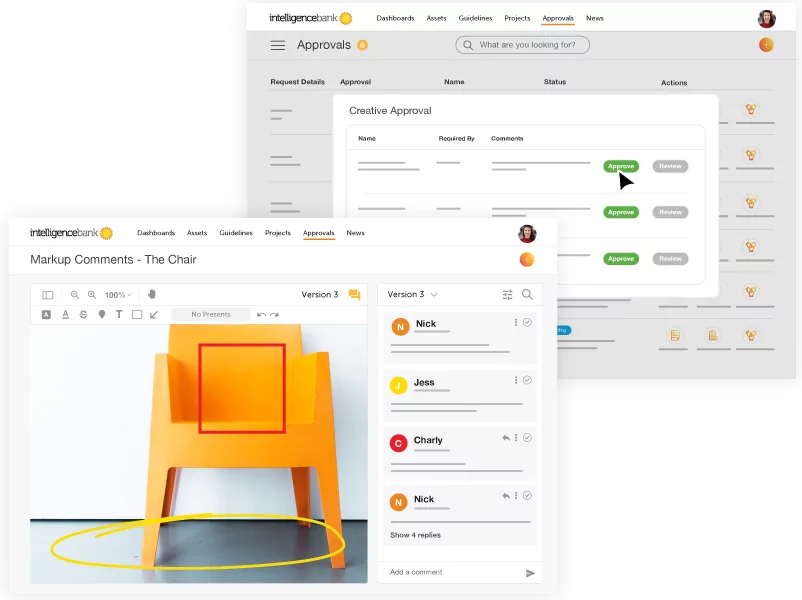 Creative Proofing and Approved Workflows
Approve marketing assets and projects faster with Workflows.
Collaborate with Markups, Comments and manage Revisions.
Compare versions side-by-side  to be sure change requests were made.
Multi-level approval workflows to ensure content is reviewed by brand and legal teams in the right order.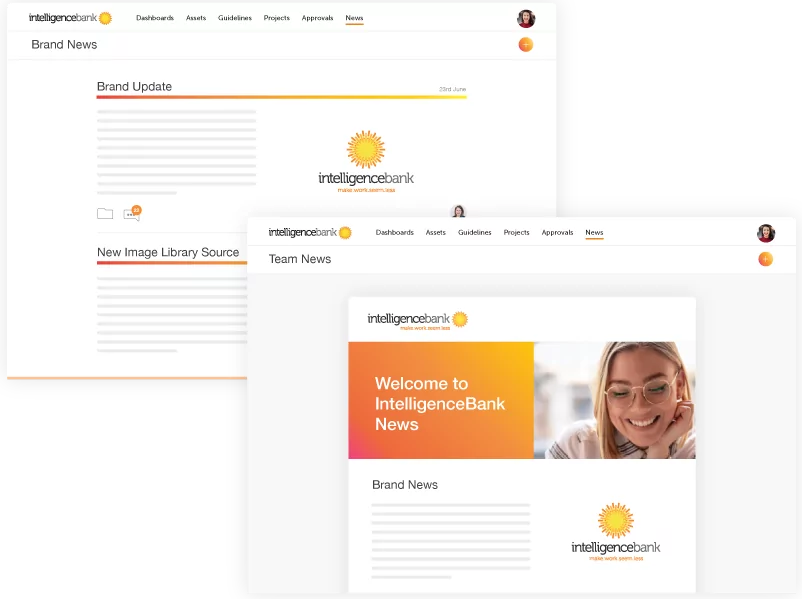 Keep your team up-to-date with the latest 'on brand' work sent as newsletters or articles.
Remove the chaos of email threads and automatically share updates.
Email comments to facilitate marketing Q&A.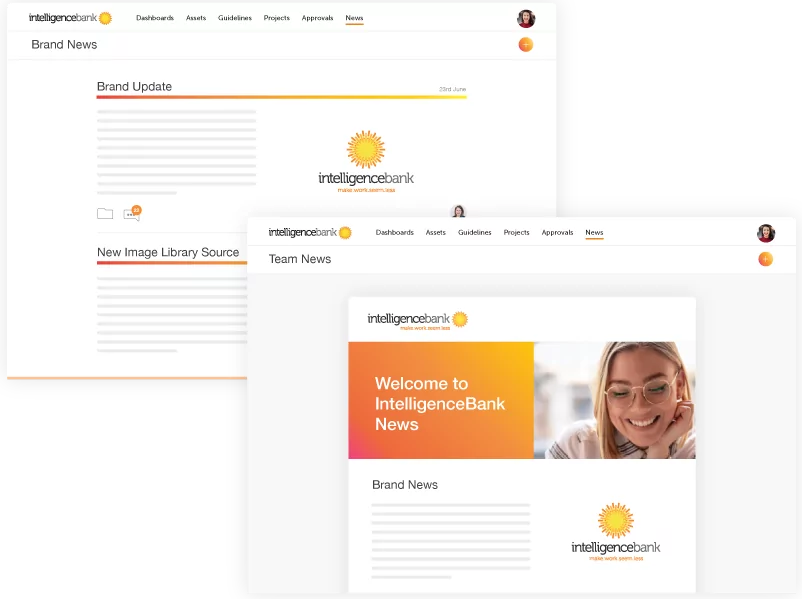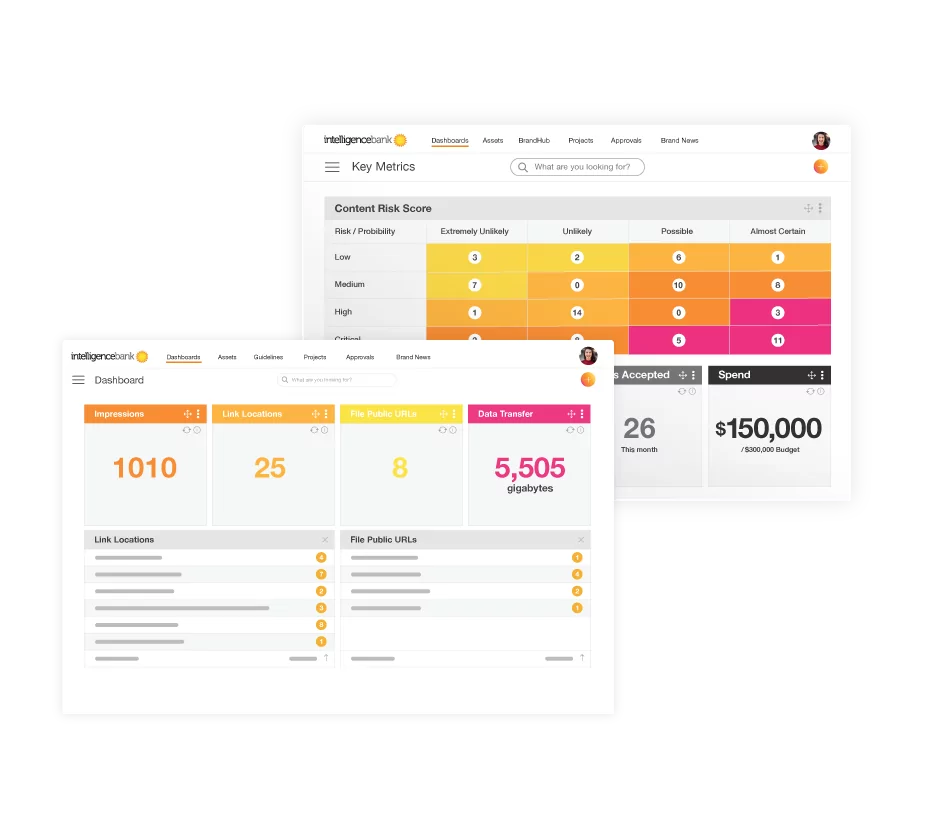 Measure who has viewed brand guidelines and downloaded brand assets.
Brand asset management system that tracks talent usage rights.
Calculate the ROI of branded content.
Brand management tools to achieve brand compliance across your entire MarTech stack.
Access DAM assets directly within InDesign, Photoshop and Illustrator.
Integrate DAM assets with your website CMS including WordPress, Drupal, AEM and more.
Edit Word, PowerPoint and Excel files directly inside your DAM.
Hundreds of out-of-the-box workflow integrations (Handshakes) available. Configurable API for ad hoc integrations.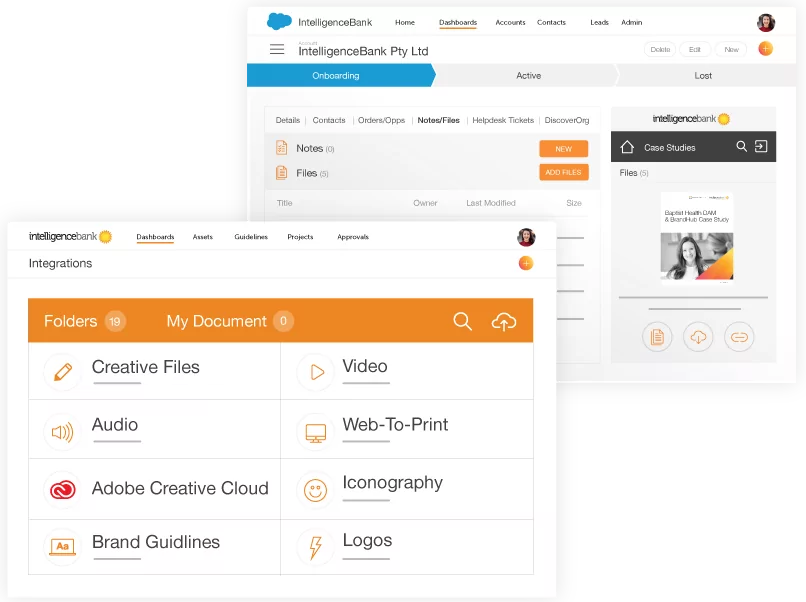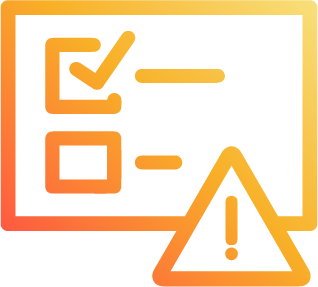 Online Brand Guidelines
Online style guides to ensure brand consistency with access to brand assets such as logos, fonts, colours, icons, audio, video and more.

Public Brand Portal
Grant public access to BrandHub. Update anywhere, instantly. Say goodbye to static, out-of-date PDFs.

Interactive Portfolios
Showcase the best of your brand with interactive examples to inspire teams about what is possible.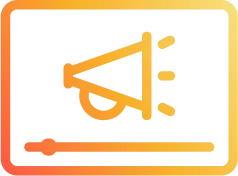 Brand News
Email articles and updates to keep people informed about your brand.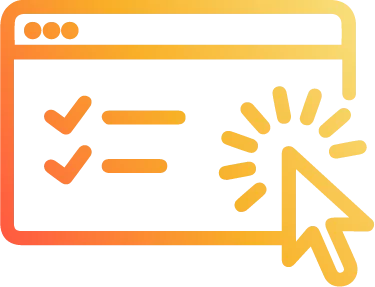 Marketing Inbox
Eliminate that bottleneck of email requests for logos and assets. Self-service request forms to capture business requirements.

Brand Approvals
Ensure branded assets are approved before they go out. Setup approvals for download requests, publishing and general feedback.

Brand Reporting
Reports and dashboards to show which assets are popular, who is downloading, what is being approved and Inbox requests.
Download the BrandHub one-pager to get a snapshot of BrandHub features and benefits for easy sharing.
Explore more products
See what other products and services we can help you and your business with.
Digital Asset Management to keep everyone on brand
Online dynamic guidelines to keep everyone on brand
Marketing Operations to power content marketing
Manage briefs, creative approvals and compliance with instant audit trails