During the online creative briefing process, many of our clients introduce a 'marketing risk assessment template' (MRA) as one of the critical steps to manage brand and content compliance.
This is often the last step after legal approvals to ensure the CMO or Head of Marketing reviews creative projects over a certain media spend threshold. The intention is to make sure the content is not offensive, is on-brand, on-strategy and upholds the brand's creative standards.
Why is this important?
In today's digital landscape, marketing is more prominent than ever before. While effective executions are powerful and highly praised, poor executions can cause significant brand and reputational damage.
This is why more and more marketing departments are living under the shadow of compliance. With the sheer number of marketing and creative projects exploding, having a marketing risk assessment checklist on-hand helps marketing leaders efficiently assess their creative.
Just like a pilot completes a checklist prior to take off, (even if they have been flying for over 25 years) marketing leaders need to do the same before they launch creative campaigns into the world.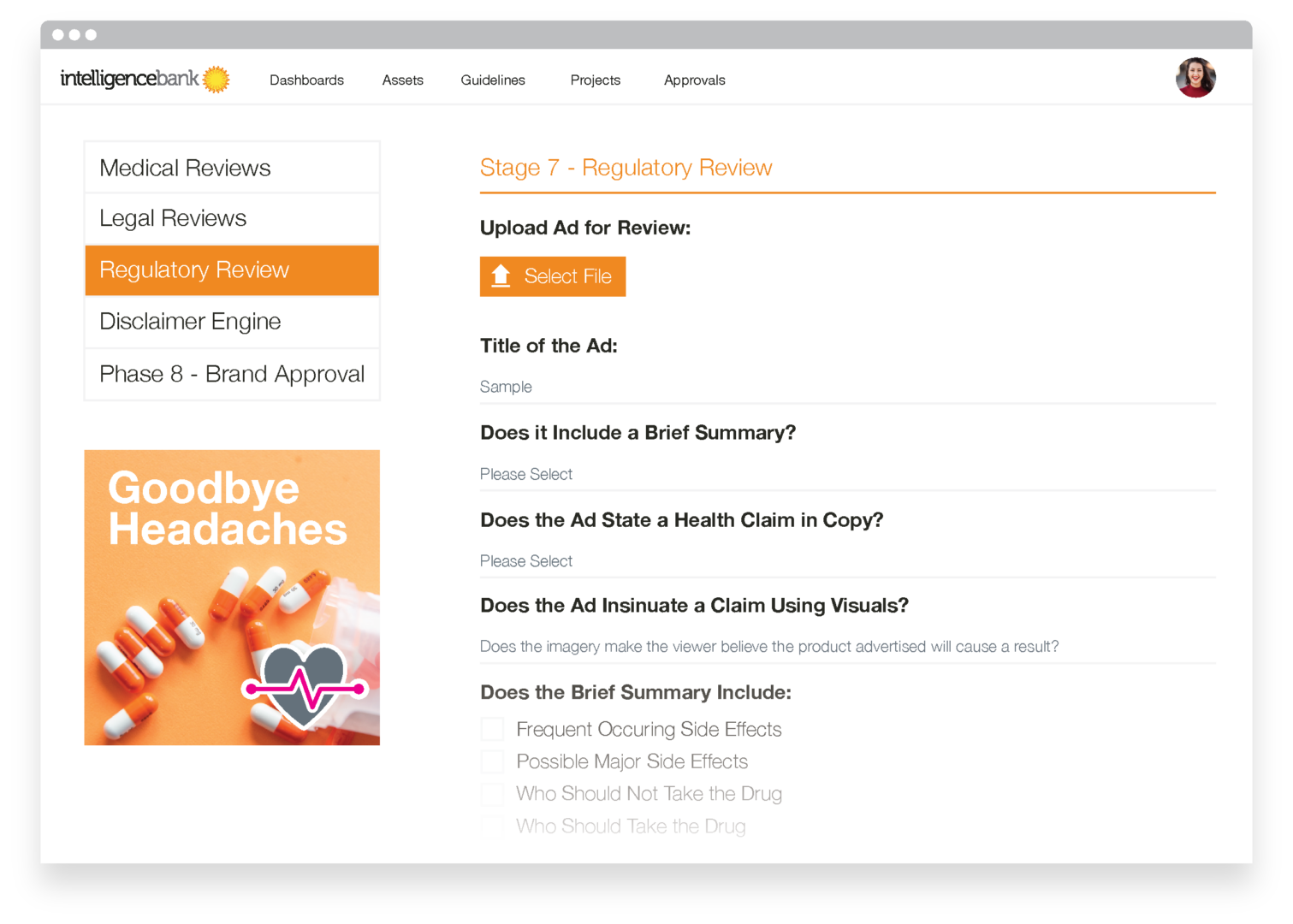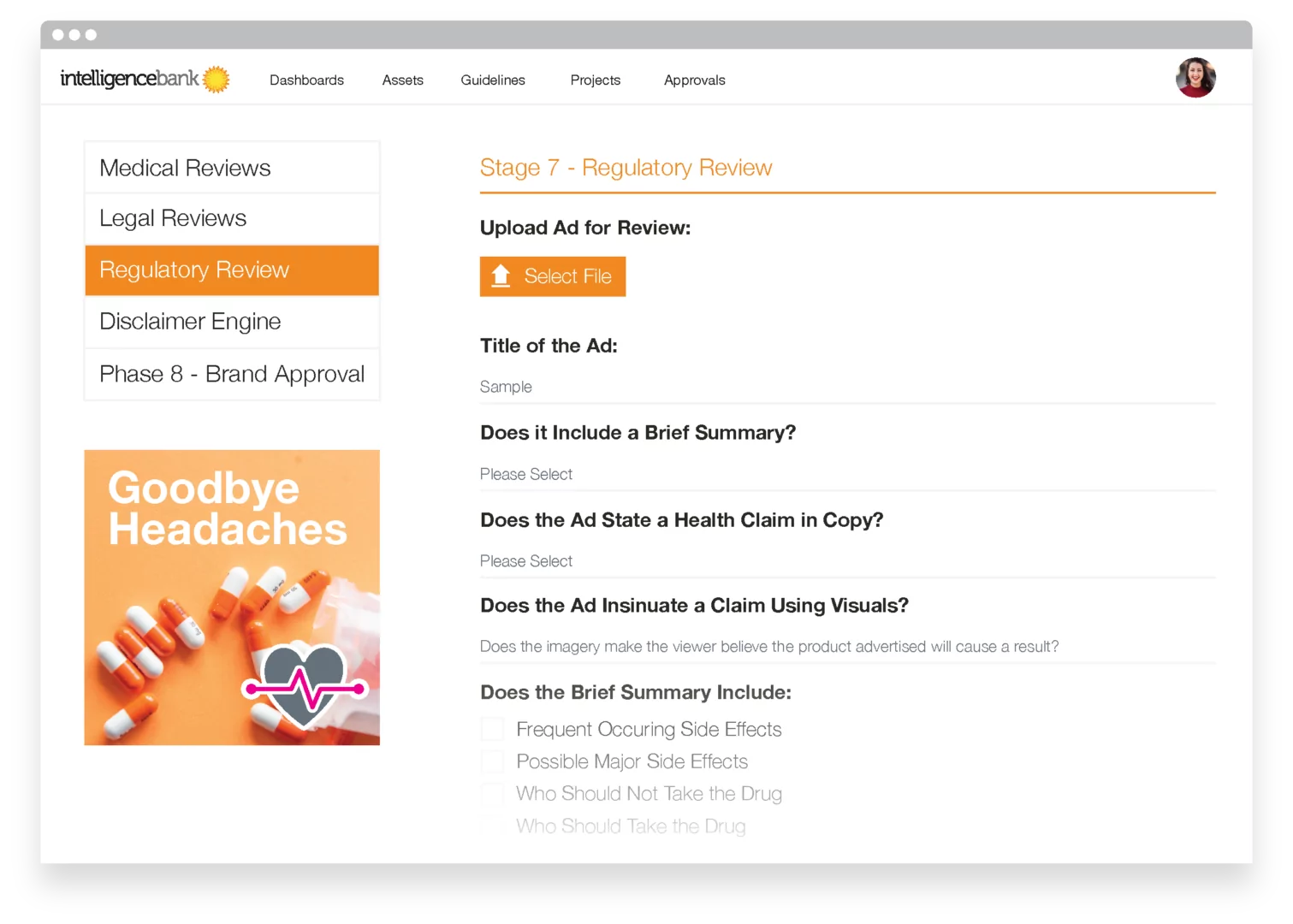 Here's what a typical marking risk assessment looks like:
An MRA form is typically the last stage of the process before a campaign goes live. Depending on your approval process and regulatory environment, this could be a couple of steps or it could be several. It usually comes after legal approves creative and just before a project goes live.
The requirement to complete this is usually triggered automatically by data captured in the online creative brief, such as media spend (ie: anything over $500k) or a specific condition (for example, when a creative contains a price point). With conditional alerts and forms, when a condition is met, our smart briefs will automatically ask you to complete additional information. Based on the answers you provide, it can offer a risk score of the creative you are developing, so your compliance team can instantly see which pieces of work need to be elevated.
When an MRA is needed, it typically has the following marketing risk review questions:
As with all data stored within IntelligenceBank, for retrospective reviews and compliance audits, you can create custom reports to determine who completed the MRA, when it was filed and view any comments associated.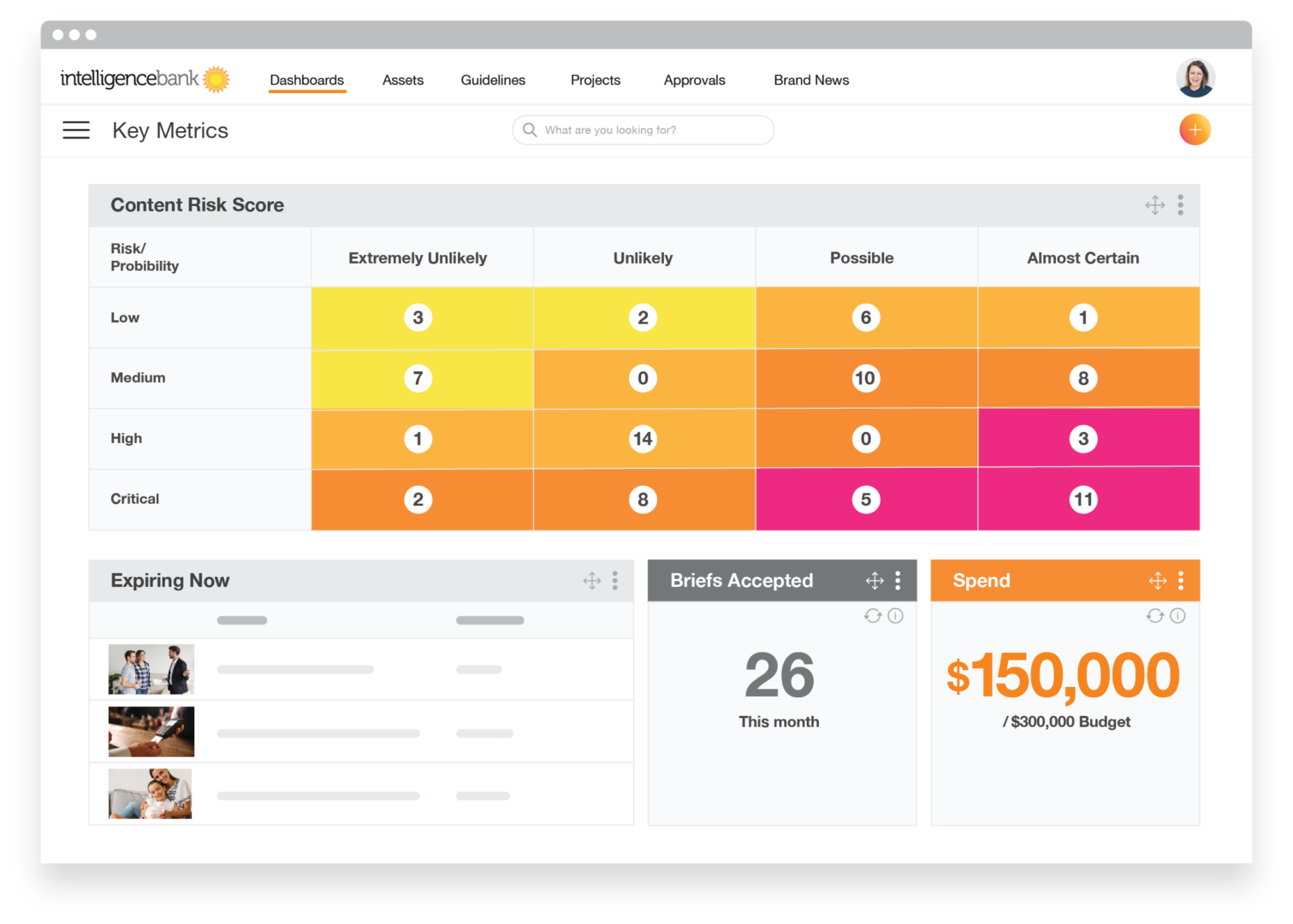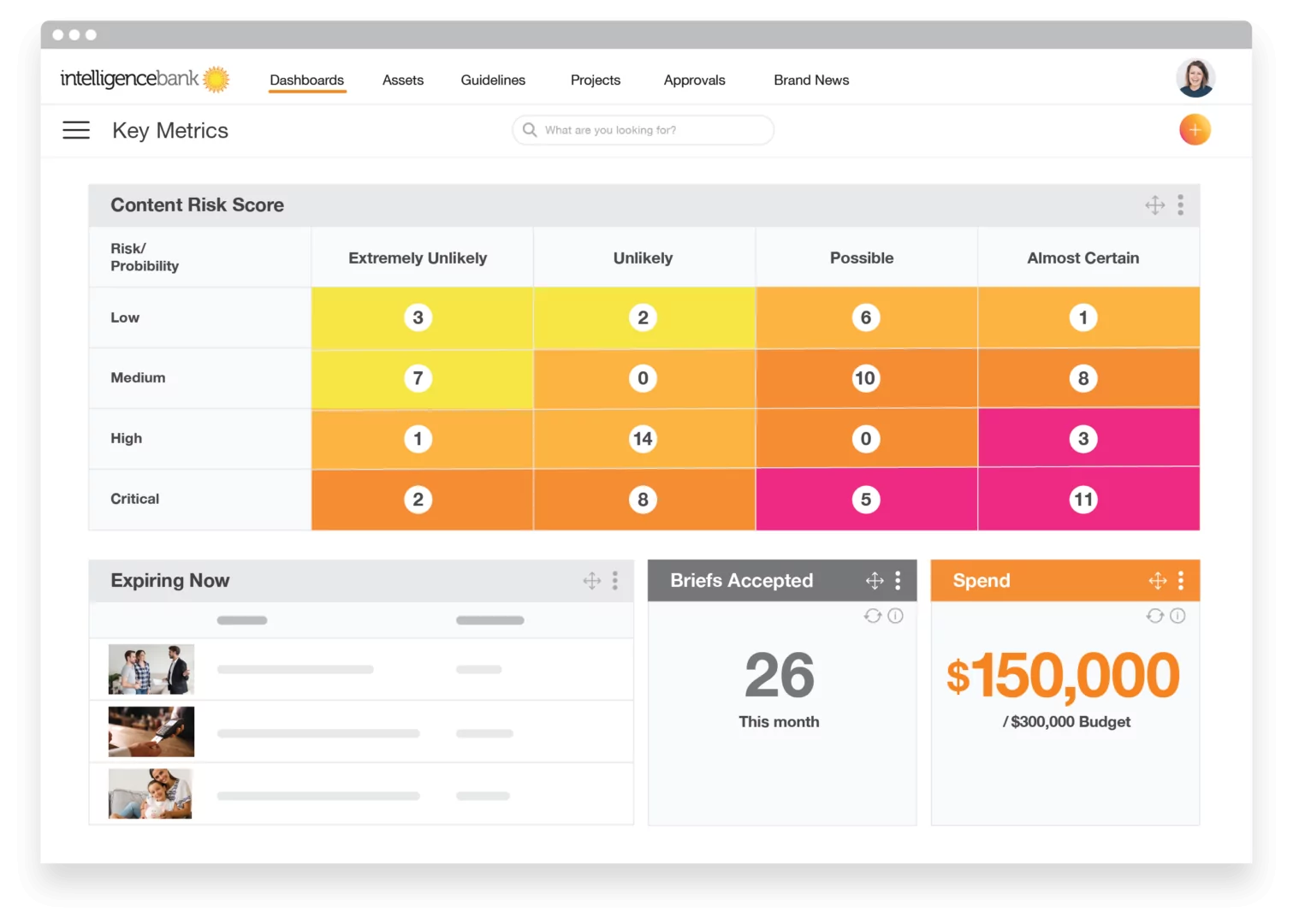 IntelligenceBank helps marketing teams in regulated industries get work done faster, stay on-brand and remain compliant. Contact us, to find out more.