Get briefs and creative approved fast
A formalized process to send briefs and creative to designated approvers – with a full audit trail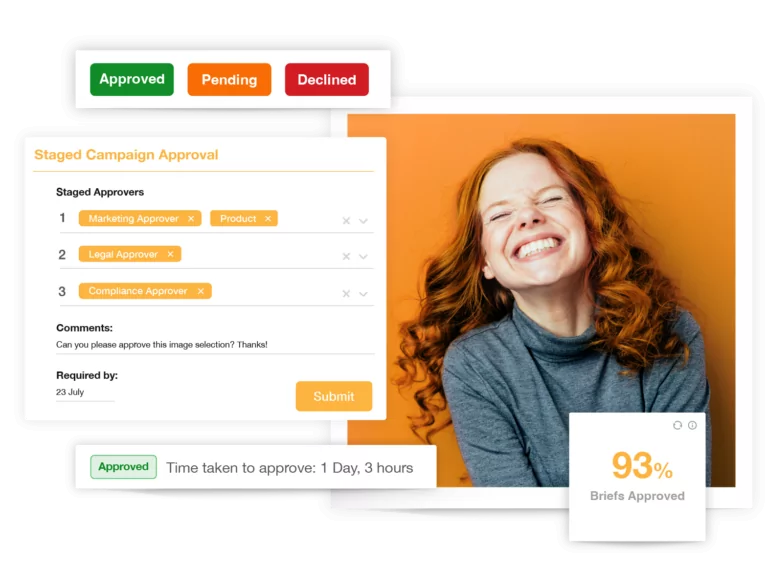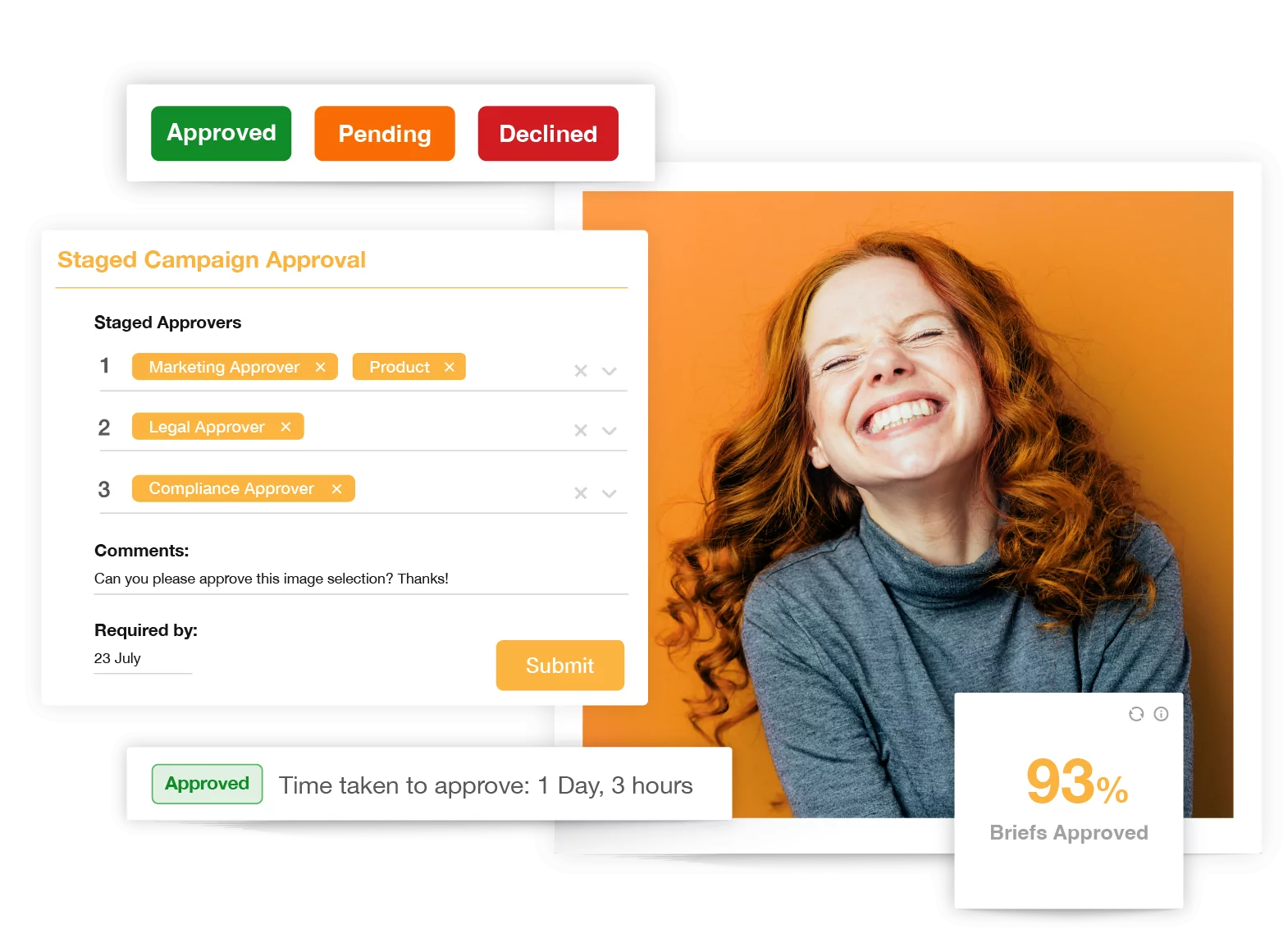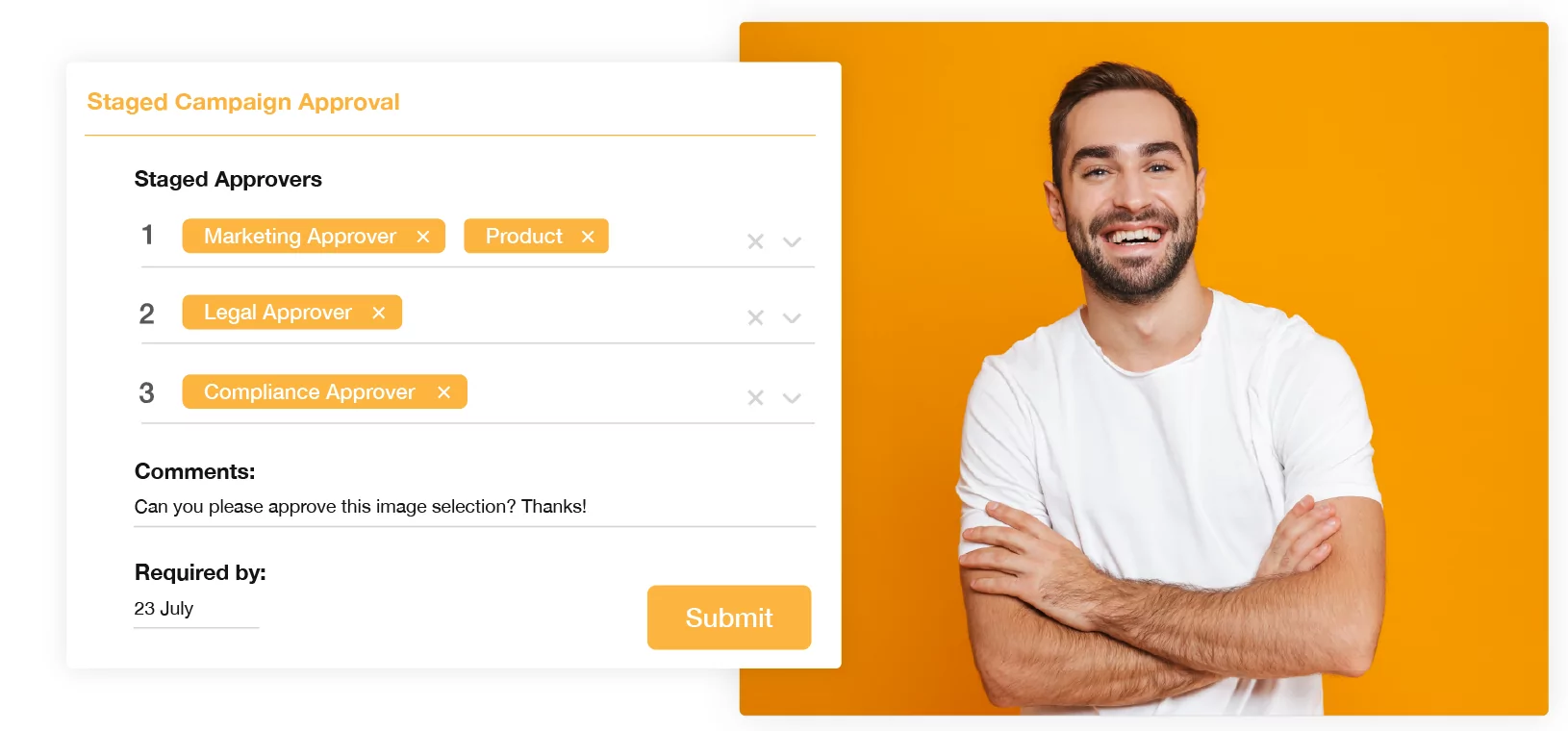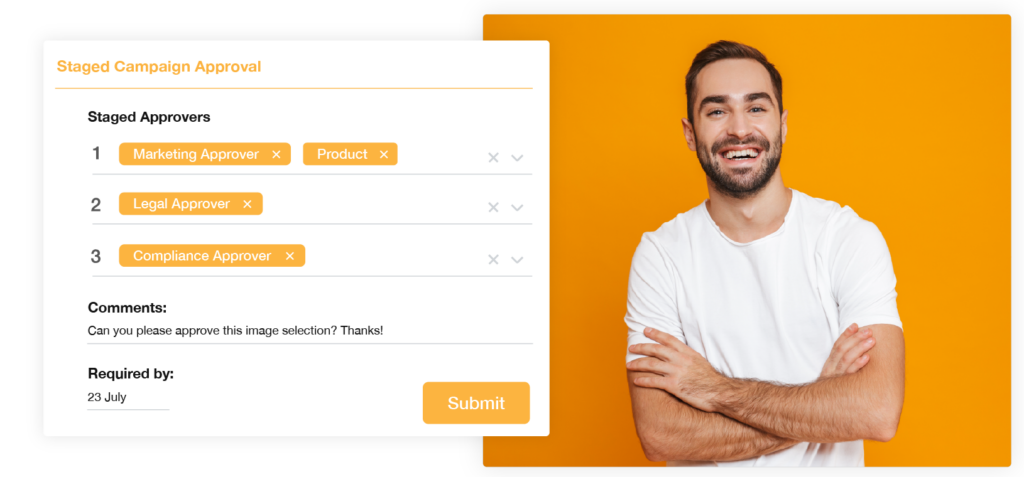 Standardize the approval process
Be confident that a clear process is being followed. Send multi, or single-stage approval requests to designated approvers. Include legal, agencies or product owners at the right time.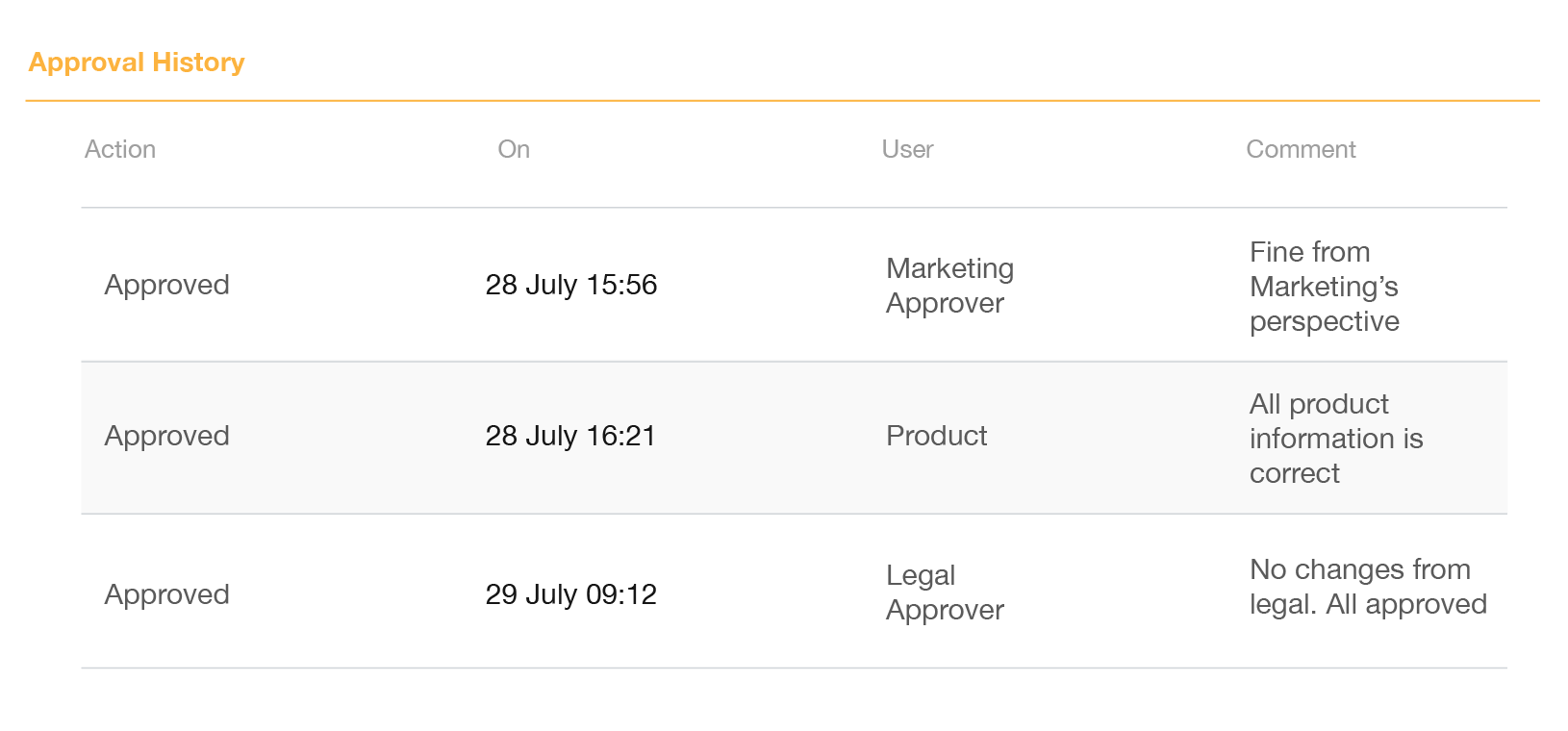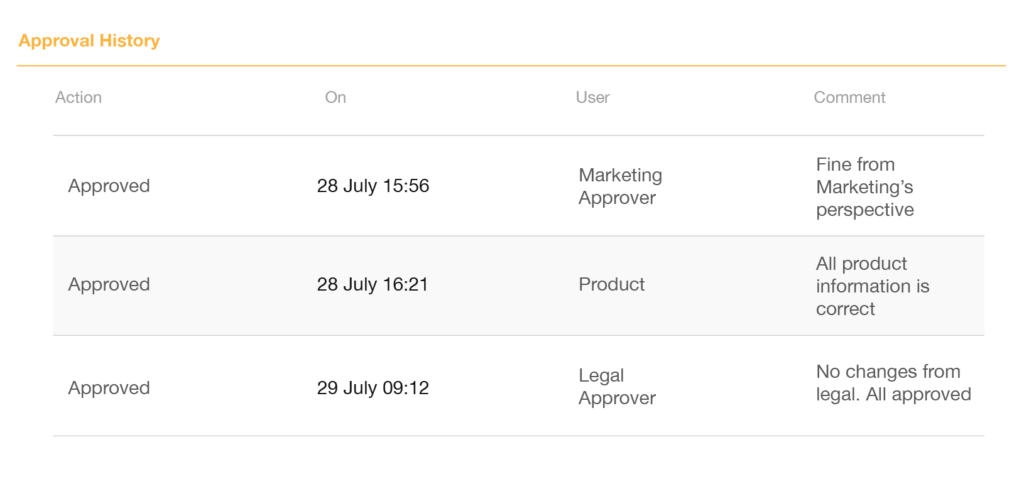 A record of all approvals
View the approval history of any asset or brief at any time. Never be in doubt about whether a brief or asset has been approved.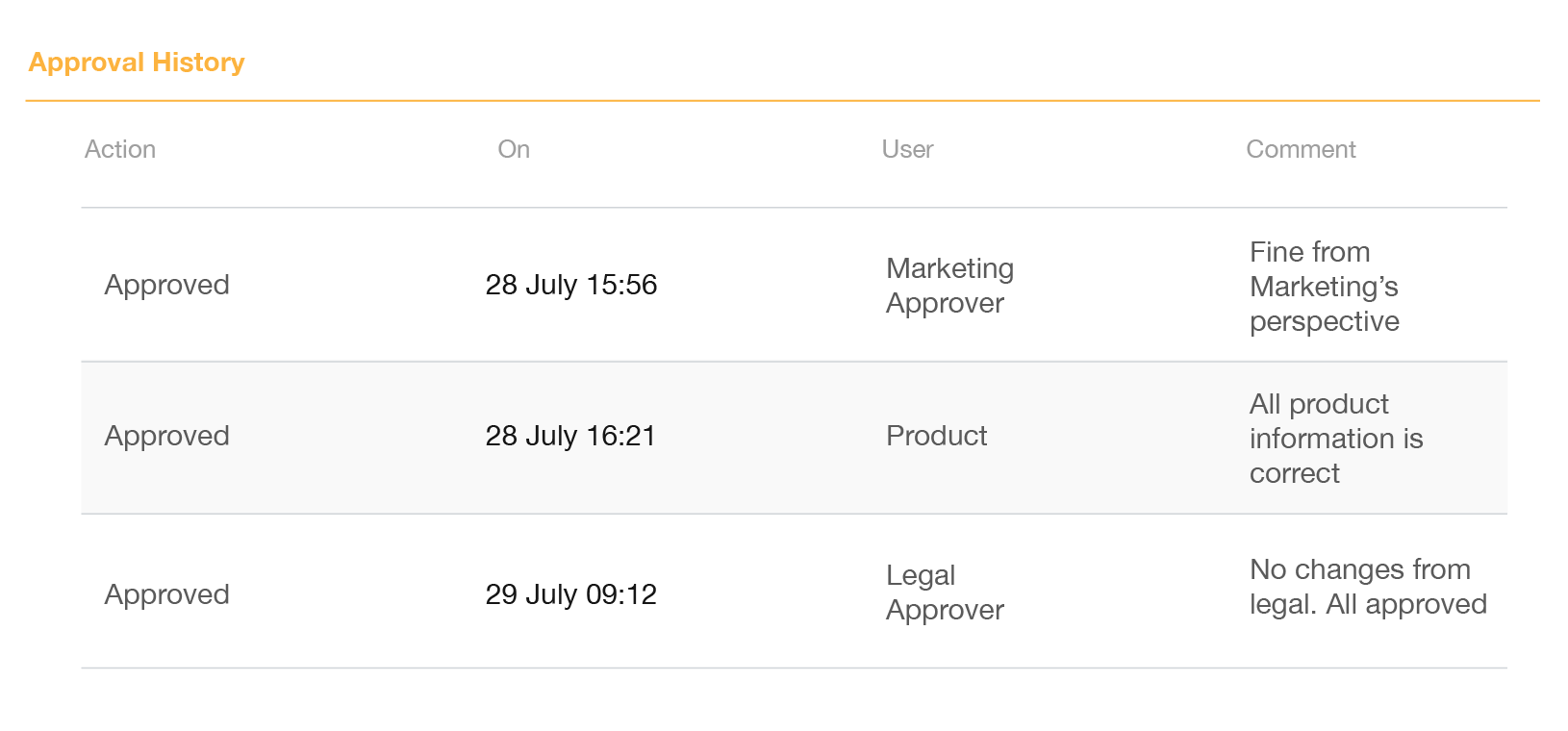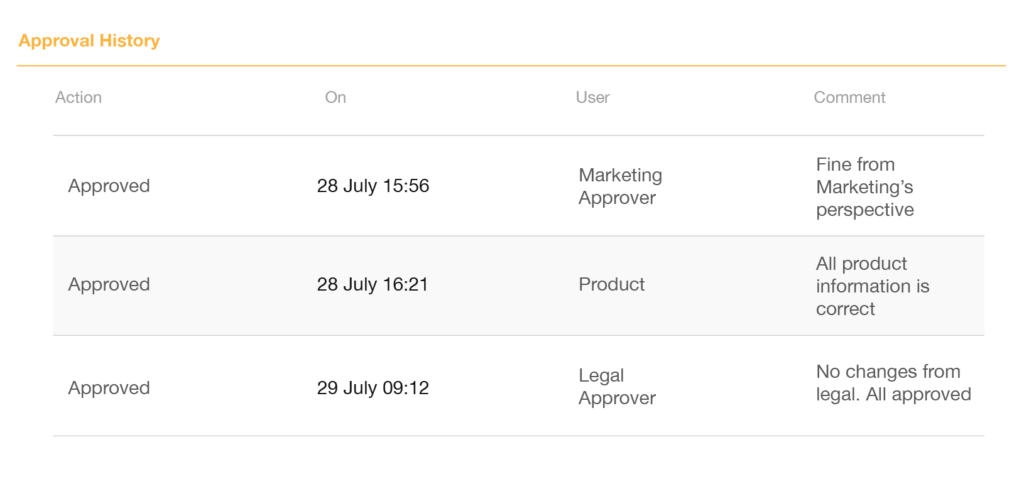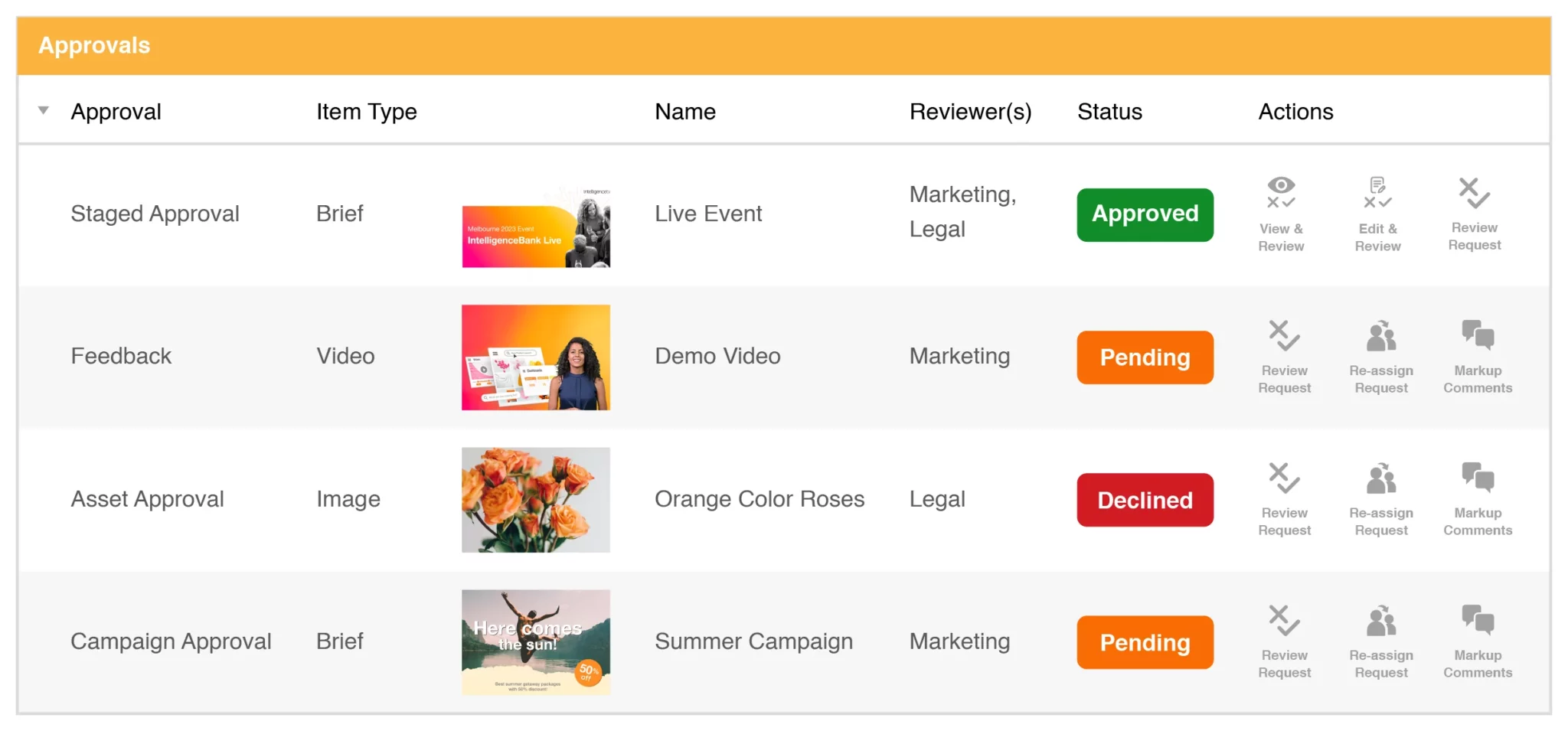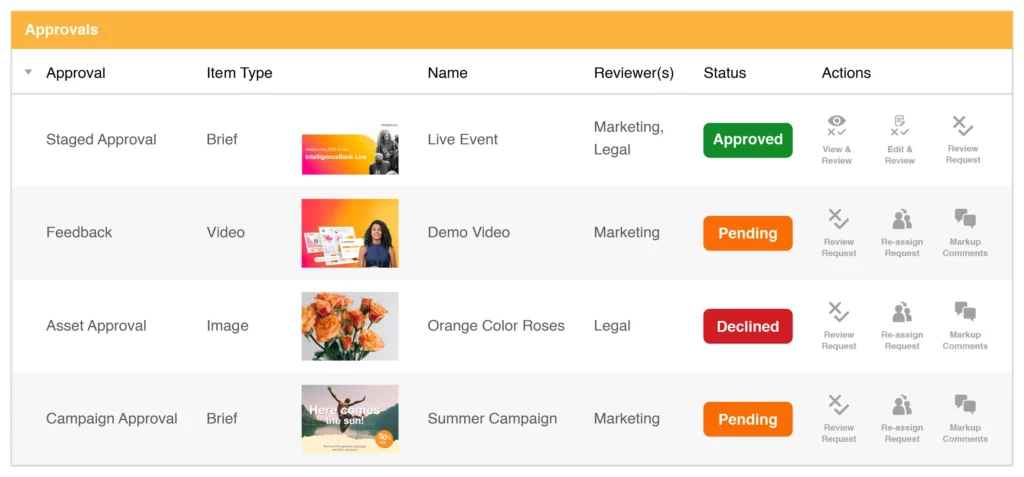 Full visibility of approval status
View and manage requested and received approvals in one place. Take quick action to review and approve assets and briefs.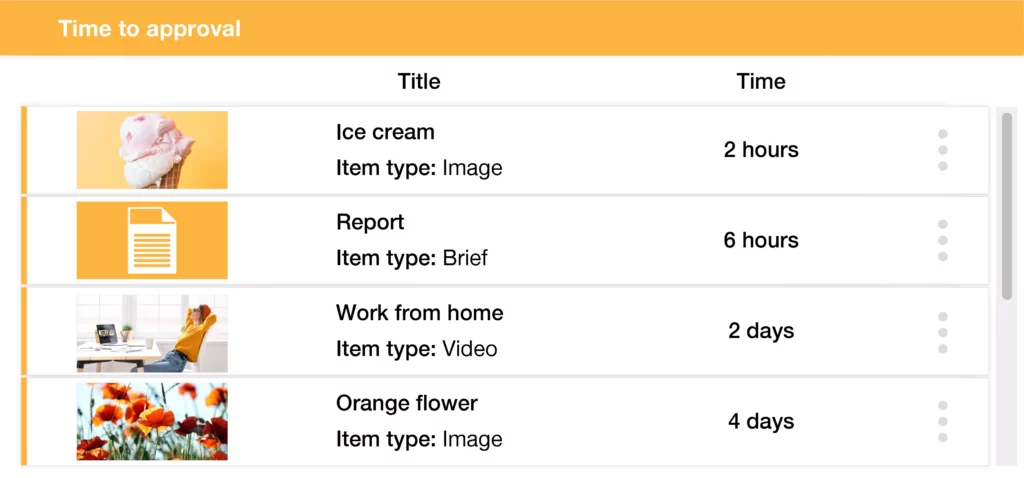 Run detailed reports on time to approve to uncover bottlenecks and continually improve campaign efficiency and compliance.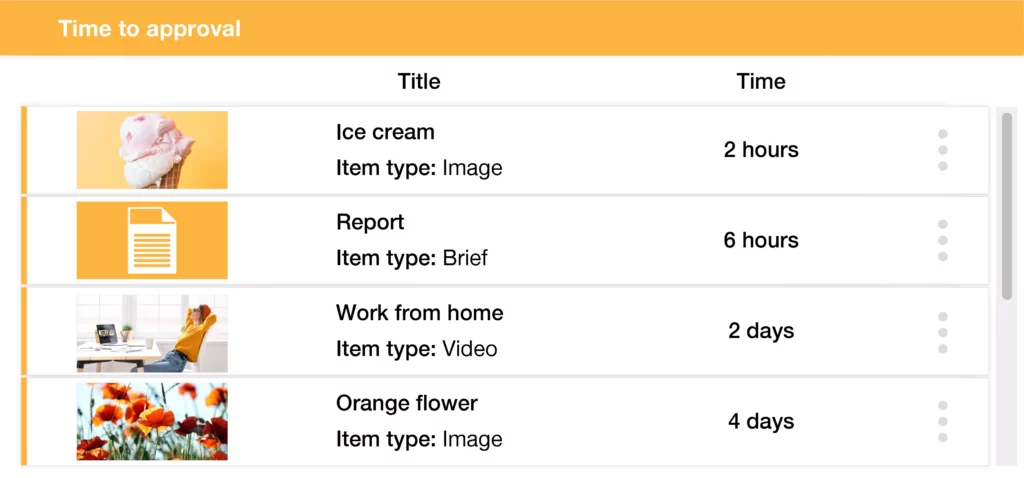 Why use IntelligenceBank Approvals?​

Approval requests sent via email

Compliance chaos – no audit trail of feedback and approvals

No clear record of approvals

Feedback on briefs and creative are done via email


Approval requests are sent manually at each stage

No visibility of time to approval​

Unclear of what has and hasn't been approved​
A dedicated portal for all approvals​
A single source of truth for all approvals​
Approvals automatically sent to next approver after previous stage​
Time to approval visible for both assets and briefs​
Full visibility of approval status for briefs and assets​

Compliance chaos – no audit trail of feedback and approvals

Approval requests sent via email

Feedback on briefs and creative are done via email


No clear record of approvals

Approvals automatically sent to next approver after previous stage​

No visibility of time to approval​

Unclear of what has and hasn't been approved​
A dedicated portal for all approvals​
A single source of truth for all approvals​
Approvals automatically sent to next approver after previous stage​
Time to approval visible for both assets and briefs​
Full visibility of approval status for briefs and assets​
More ways IntelligenceBank can help your marketing team