Get disclaimers right the first time, every time​
Automatically create standardized disclaimers based on answers to set questions about an asset or campaign ​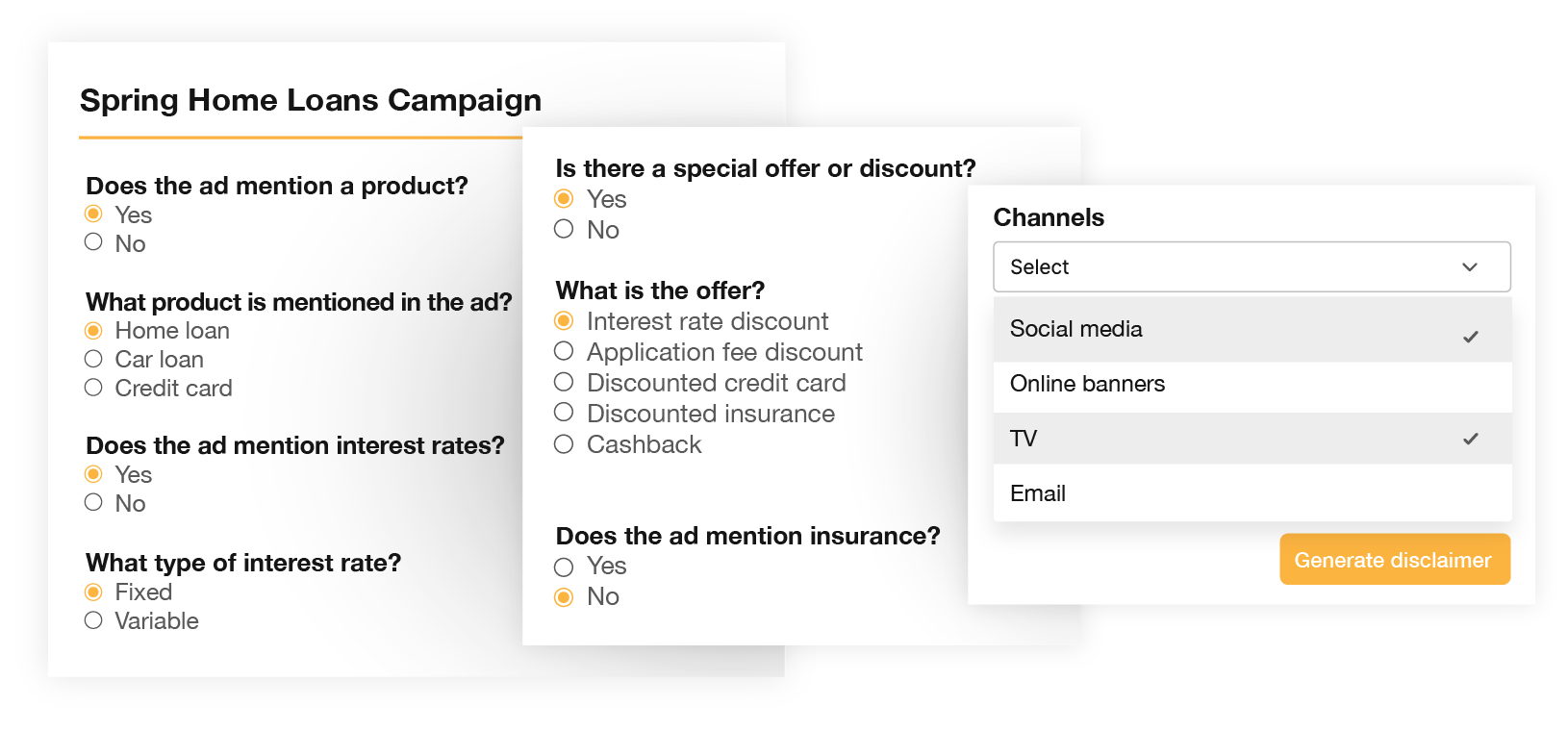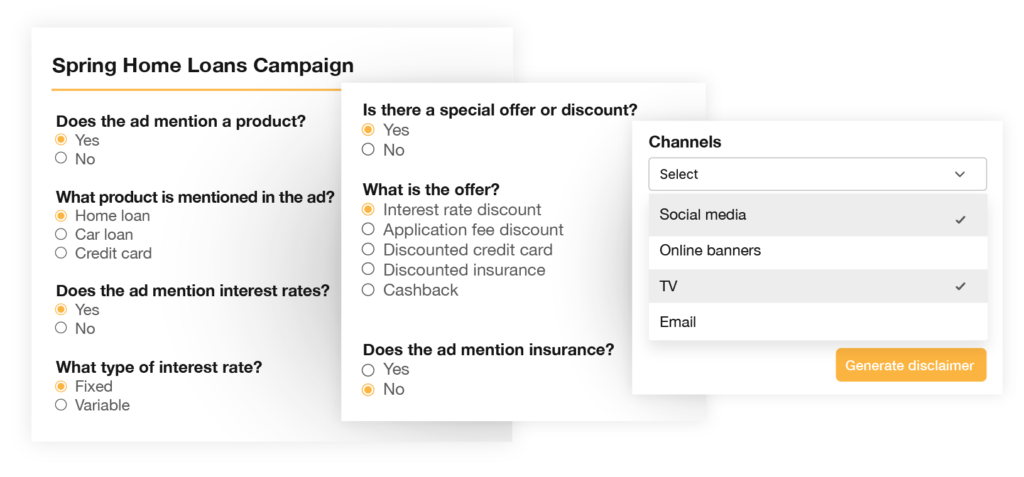 Create clear and consistent rules that automatically generate correct disclaimers based on answers to standardised questions.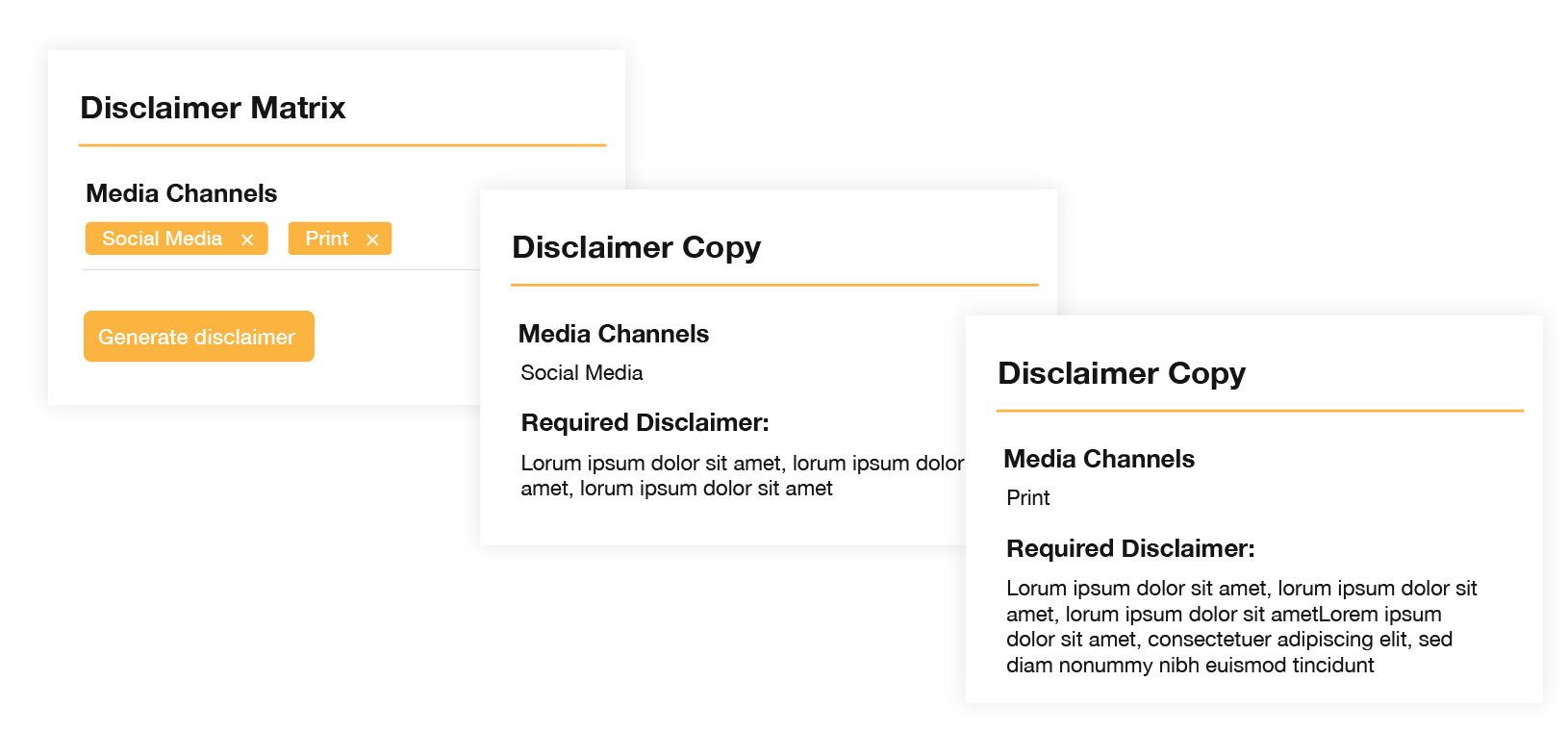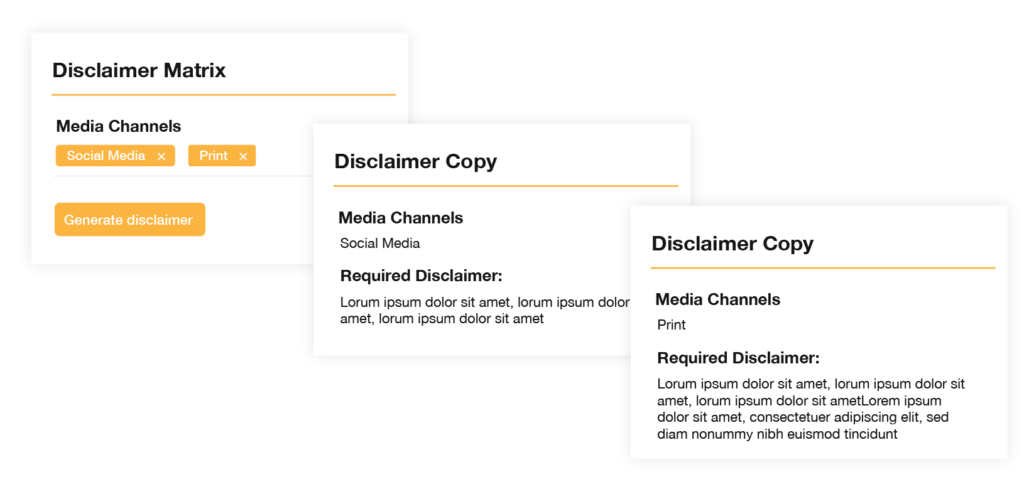 Create different disclaimers for each media channel used in a campaign. Legal teams are assured that disclaimers within creative assets are correct.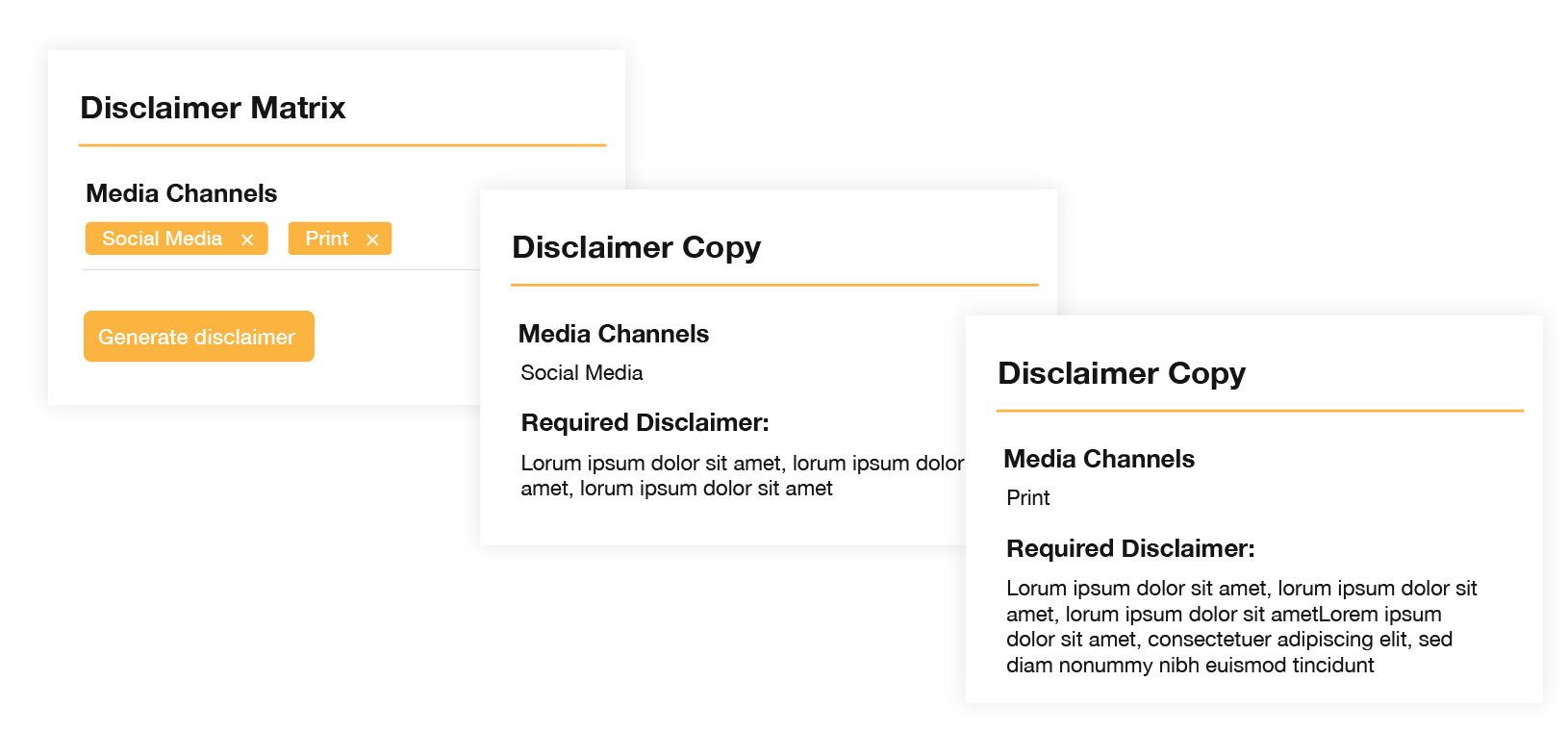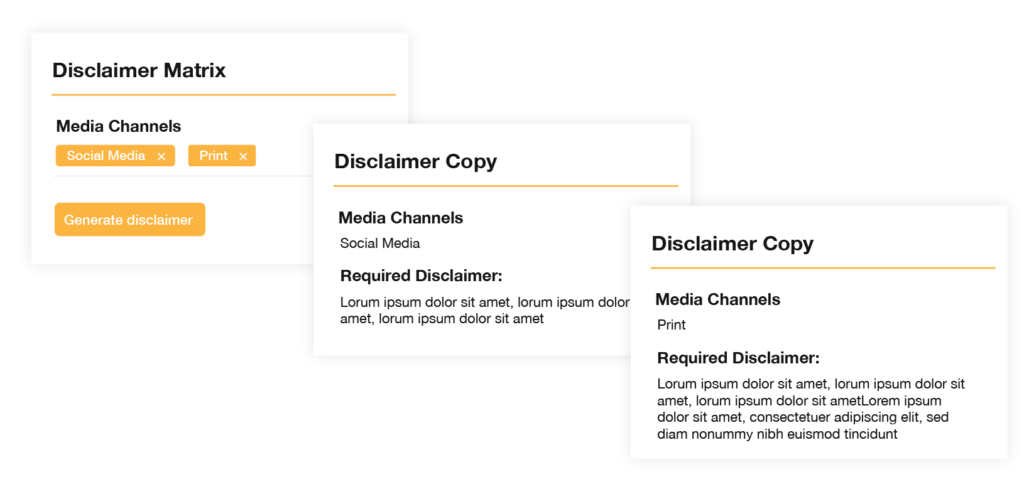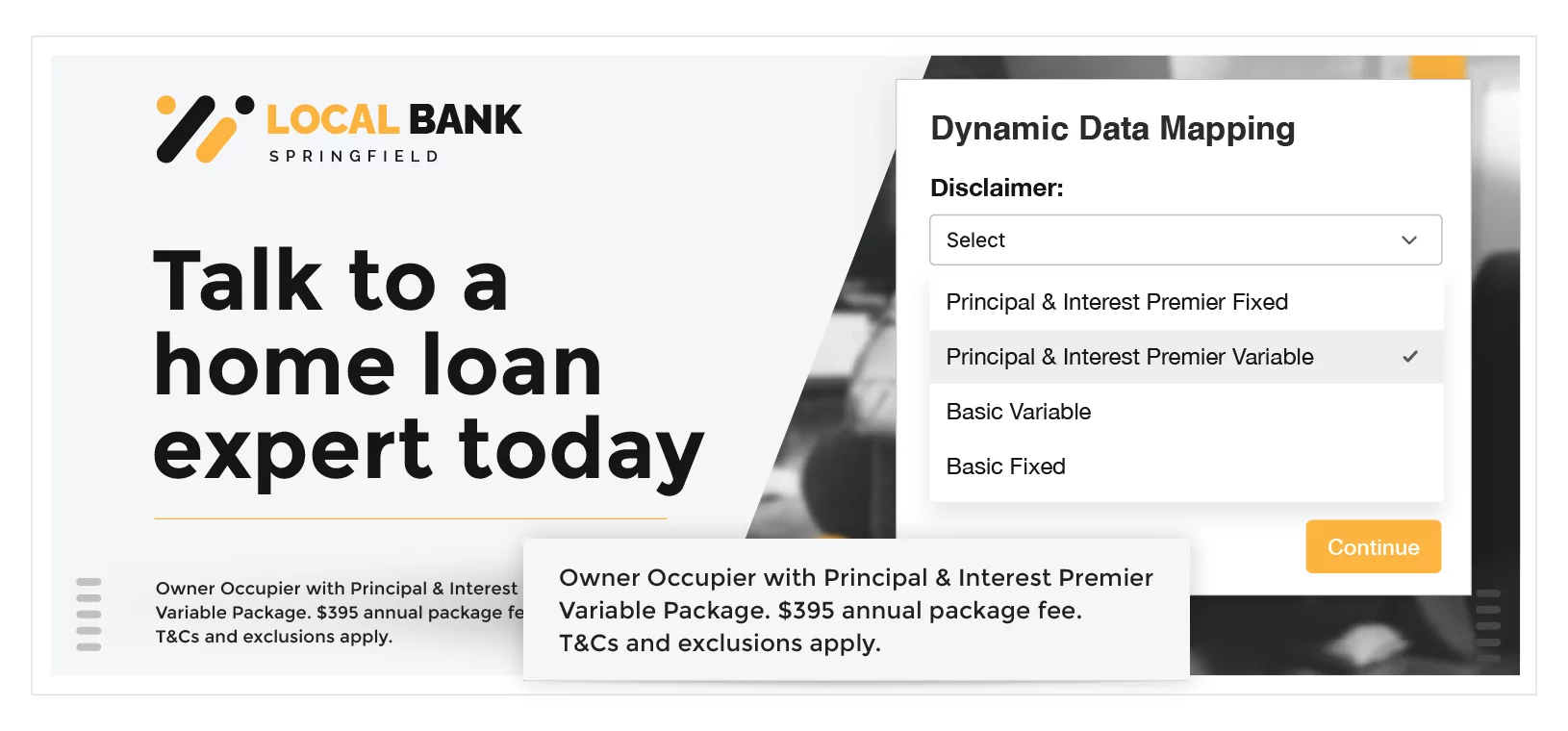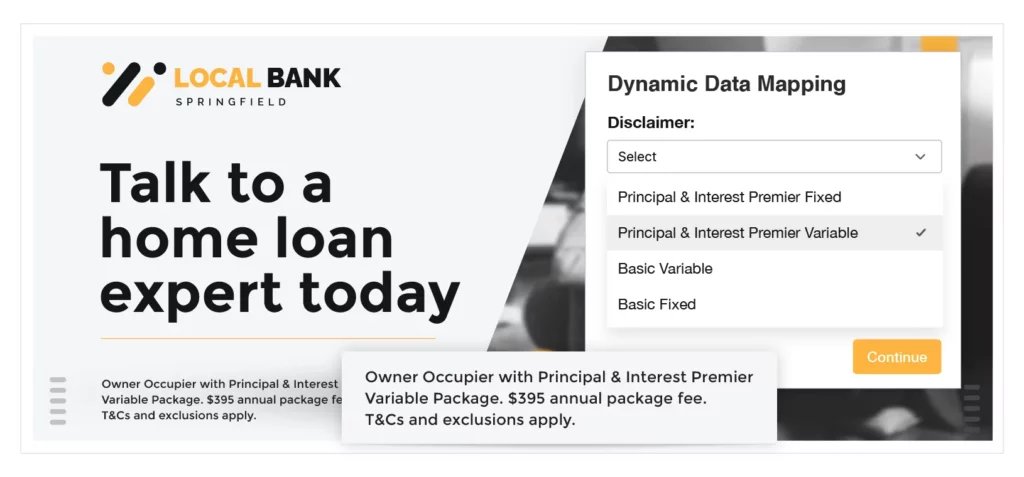 Integrate disclaimers automatically
Incorporate disclaimers into briefs, creative templates and 3rd party applications via API.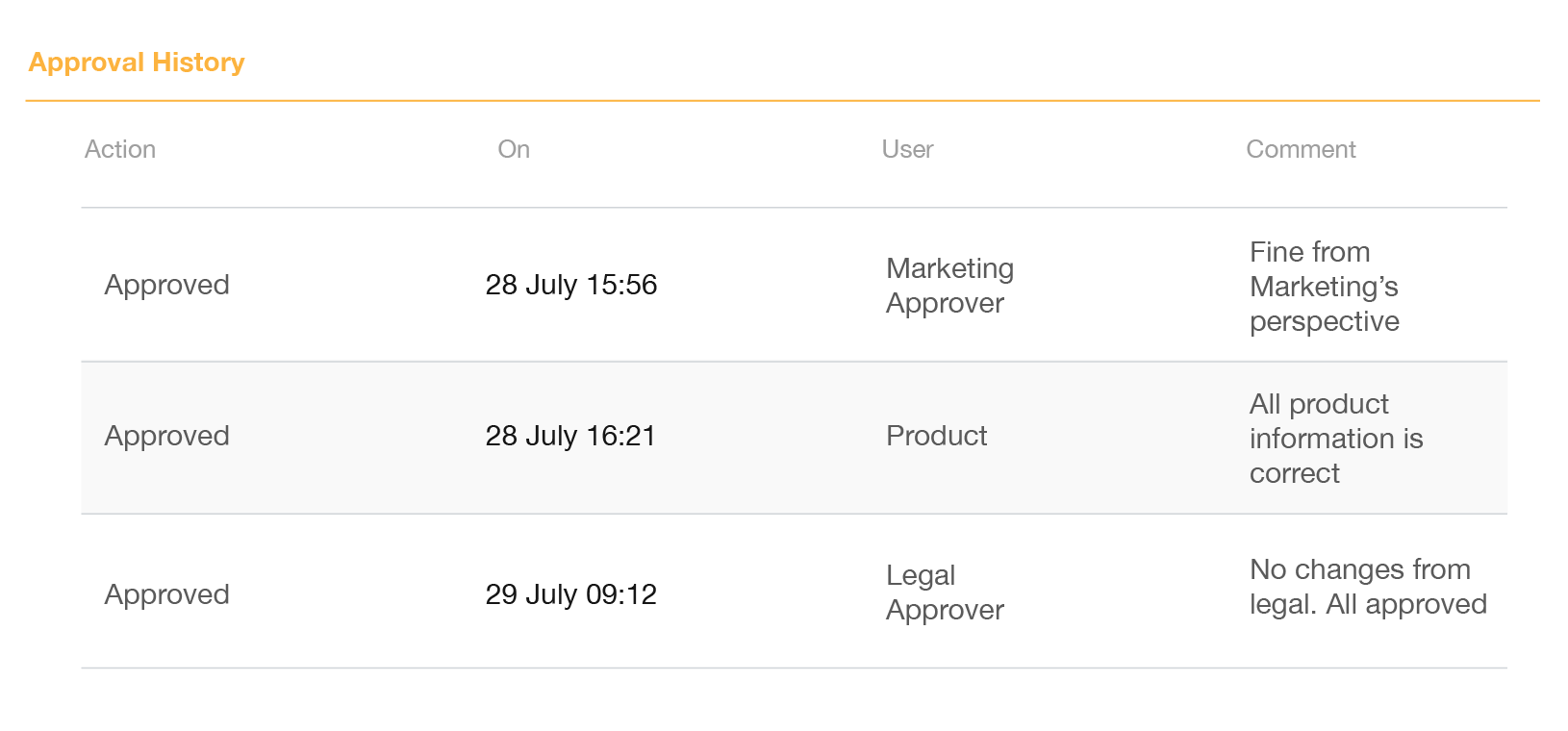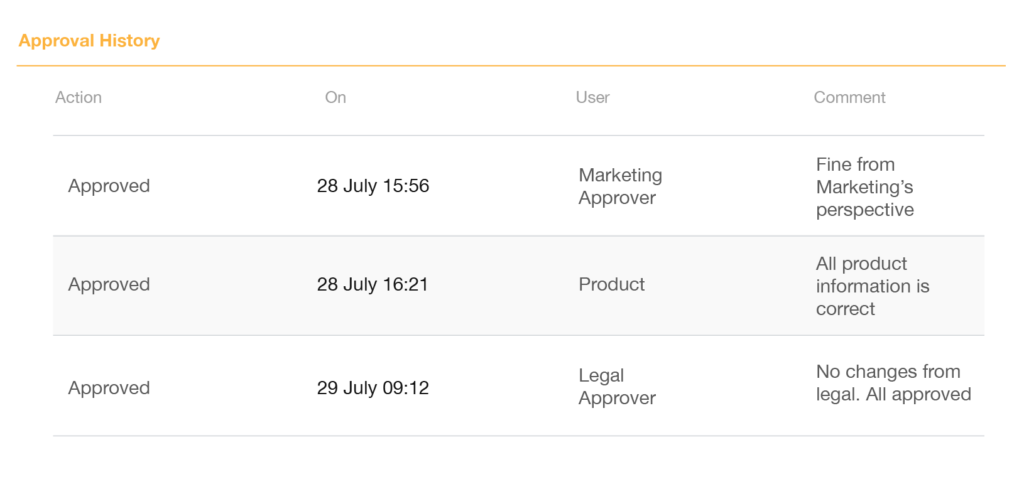 If there is expired creative in-market, you can show it was accurate at the time it was initially released.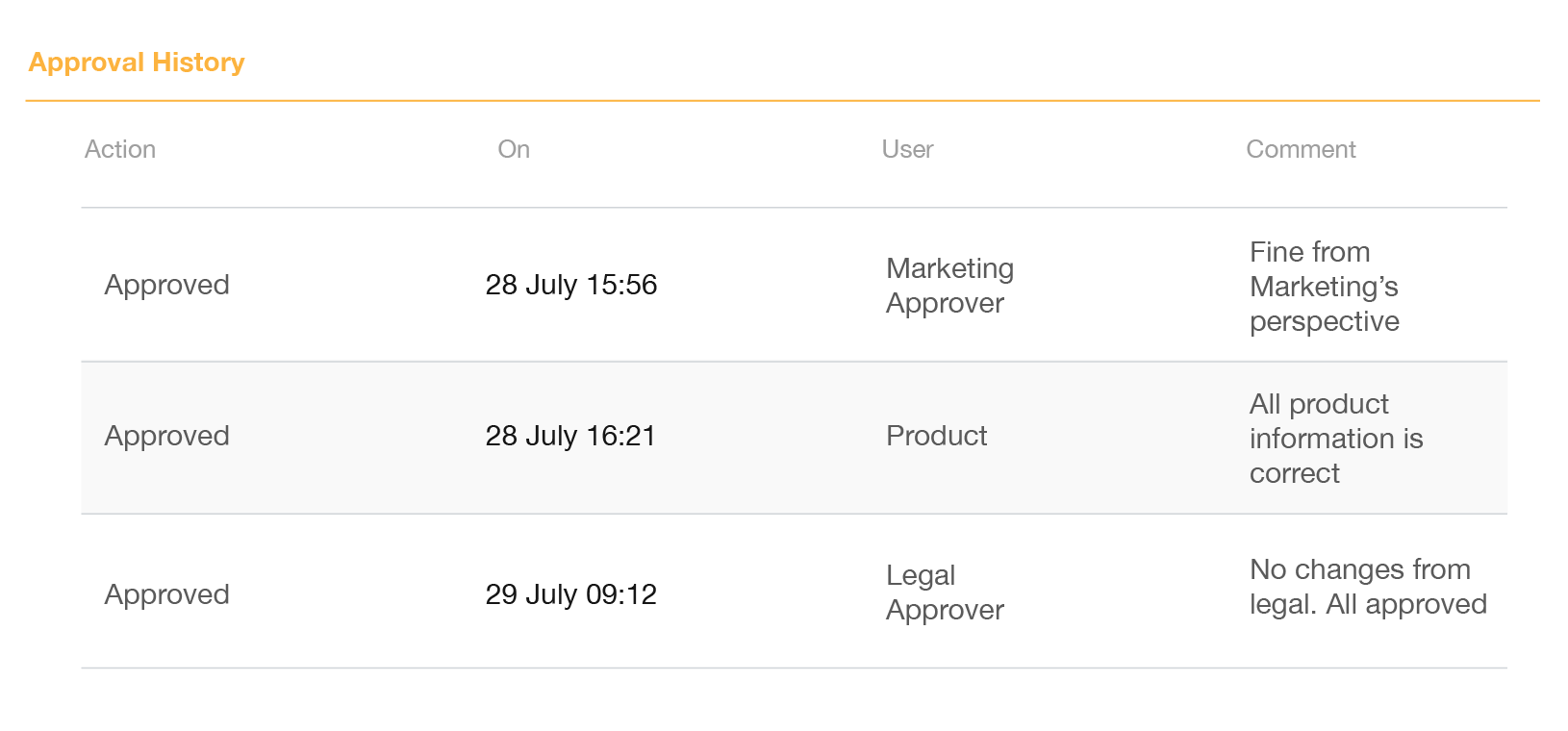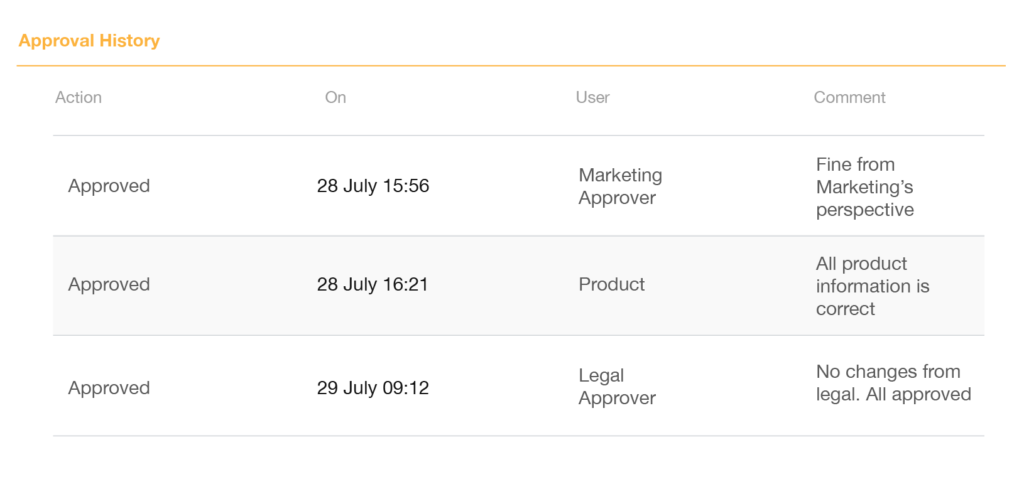 Why use the IntelligenceBank Disclaimer Engine?

Compliance chaos – no audit trail of feedback and approvals

Legal bottlenecks due to high number of disclaimer requests

Feedback on briefs and creative are done via email


Constant back and forth with Legal when approving disclaimers

High risk of mistakes when producing large number of assets

Disclaimer copy accessed from an out of date spreadsheet

Disclaimers manually created for each media channel
Assets get approved and out the door faster
Disclaimers generated from pre-approved library
Confidence that correct disclaimers are used in all assets
Correct disclaimers generated by responses to set questions
Separate disclaimers for each channel automatically created

Legal bottlenecks due to high number of disclaimer requests

Compliance chaos – no audit trail of feedback and approvals

Constant back and forth with Legal when approving disclaimers

Feedback on briefs and creative are done via email


High risk of mistakes when producing large number of assets

Disclaimer copy accessed from an out of date spreadsheet

Disclaimers manually created for each media channel
Assets get approved and out the door faster
Disclaimers generated from pre-approved library
Confidence that correct disclaimers are used in all assets
Correct disclaimers generated by responses to set questions
Separate disclaimers for each channel automatically created
More ways IntelligenceBank can help your marketing team