Get disclaimers right the first time, every time
Deliver content faster by automatically generating legally approved disclaimers based on answers to questions about an asset or campaign​.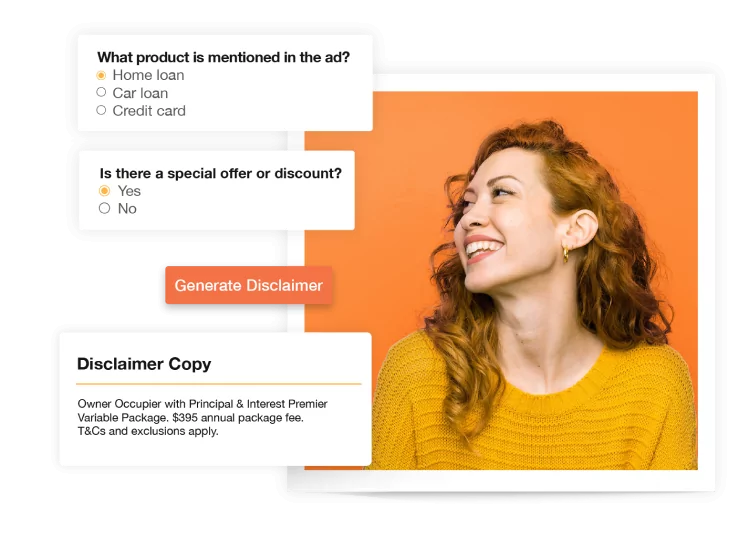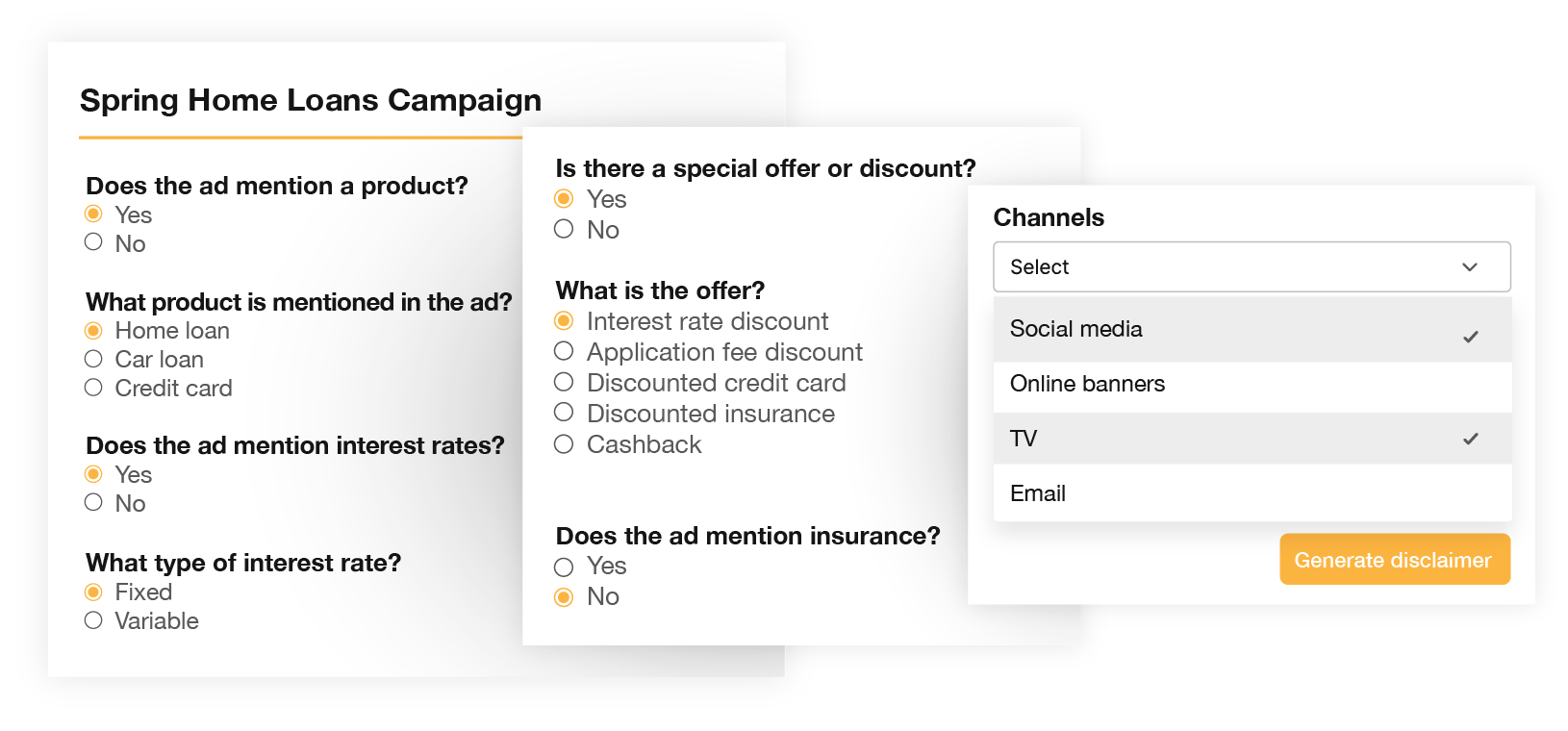 Cut the risk of going to market with costly errors because you've used an out of date or incorrect disclaimer. Generate legally approved disclaimers based on criteria set with your Legal team.

"Good intentions are one thing, but IntelligenceBank's templated disclaimers make it harder to make an error." Read case study
No need for Legal to review and approve disclaimers for every creative asset because they have already approved disclaimer rules at the start of a campaign.

"[IntelligenceBank] has enabled the way in which our Legal team and Brand & Marketing work together to be transformed for the better." Read case study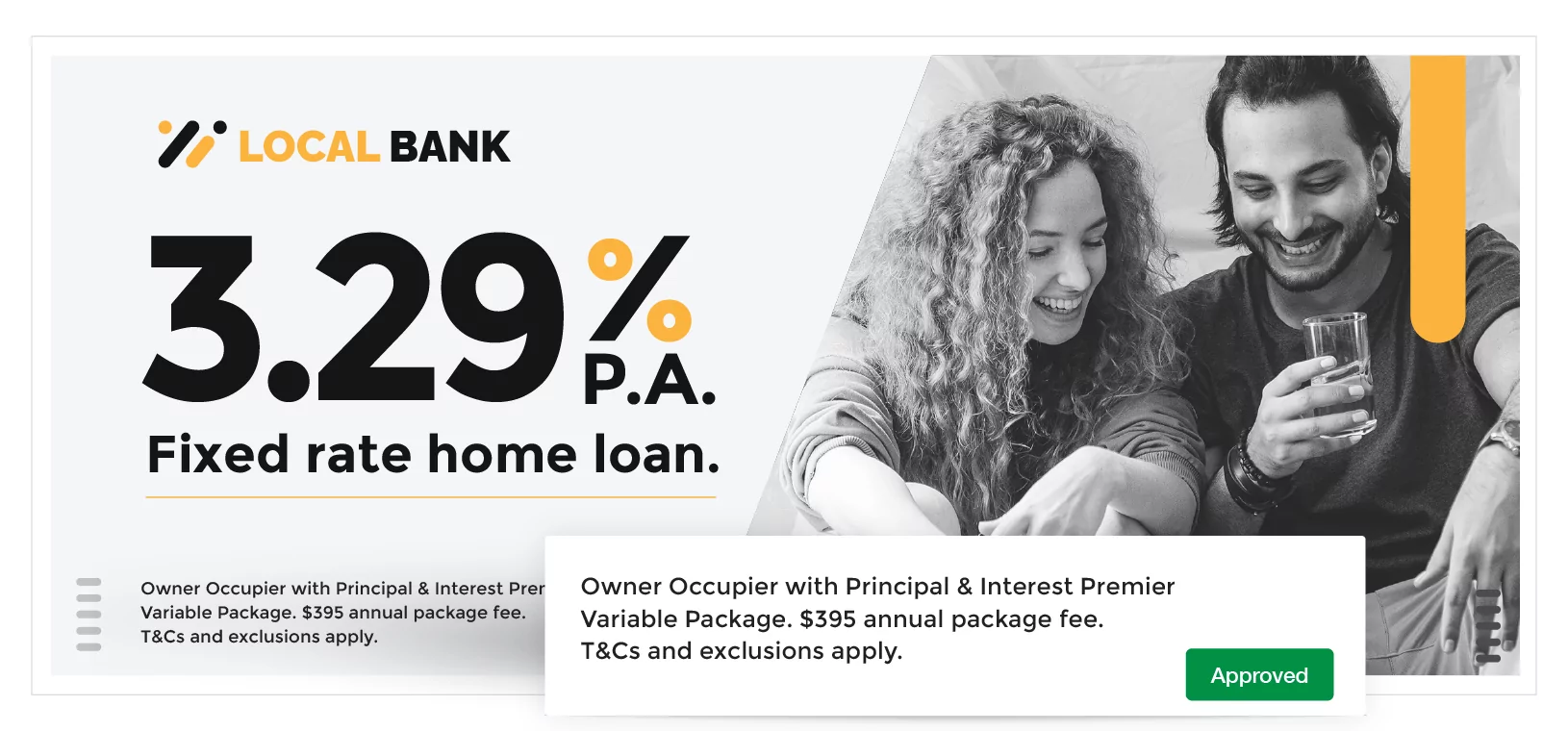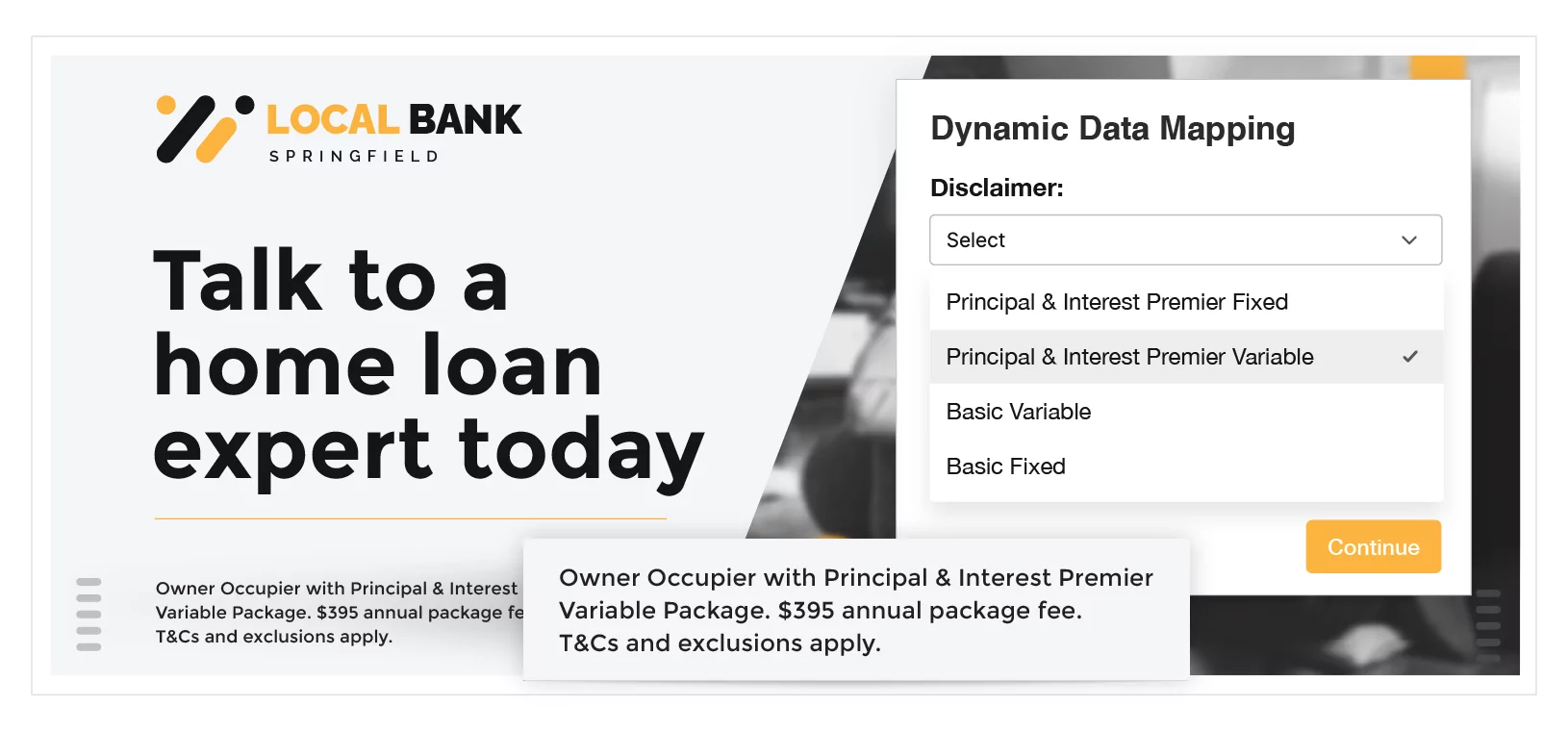 Produce approved content at scale
Speed up production by automatically adding disclaimers to every piece of artwork in a campaign. Create a database of approved disclaimers and then use Creative Templates to quickly add disclaimers to creative.
Create disclaimers for specific channels
Disclaimer too long to fit on a digital banner? No problem. Create rules that automatically adjust the length of a disclaimer based on the channel it will be used in.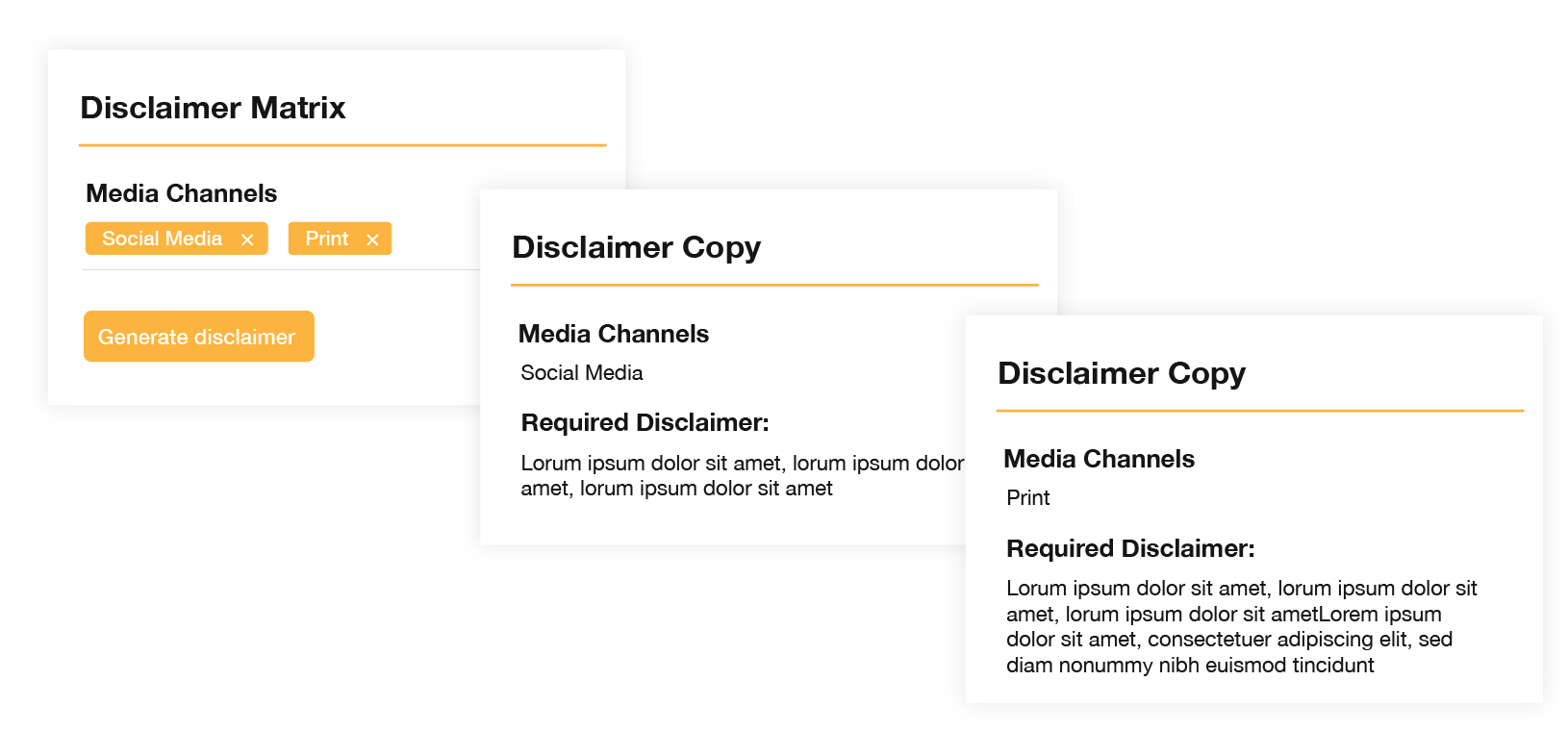 How Disclaimer Engine helps you create approved content faster
Create approved content faster with other IntelligenceBank features
Ready to produce approved content faster?
Chat with one of our product experts