Understand performance and improve processes
View key information on your digital assets, approvals and time to market, all in one place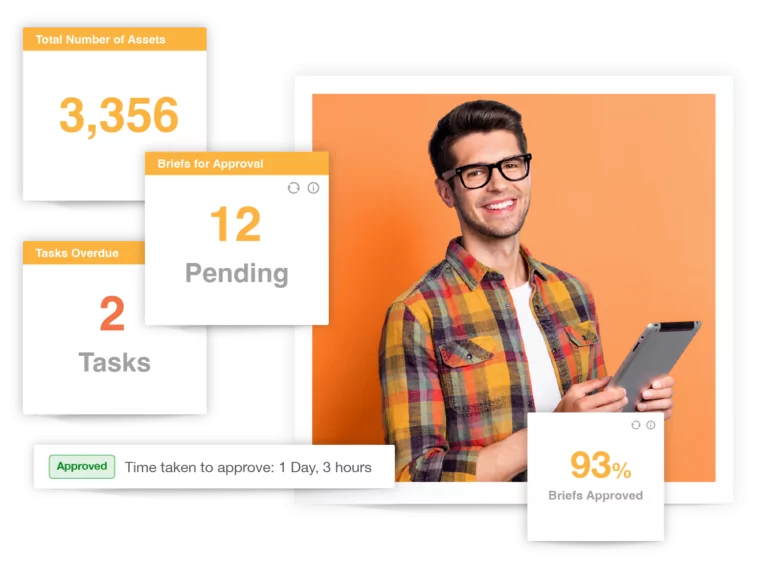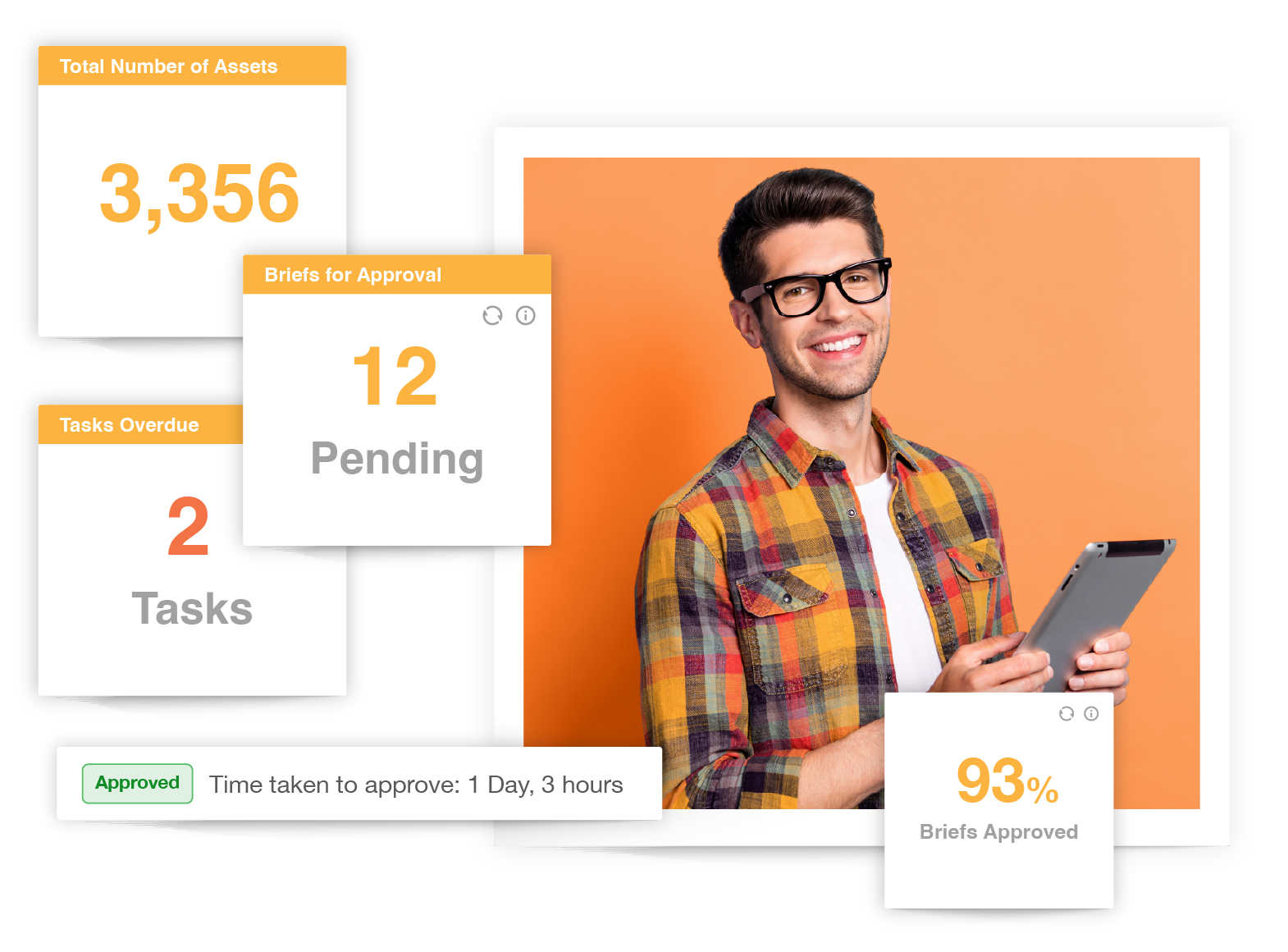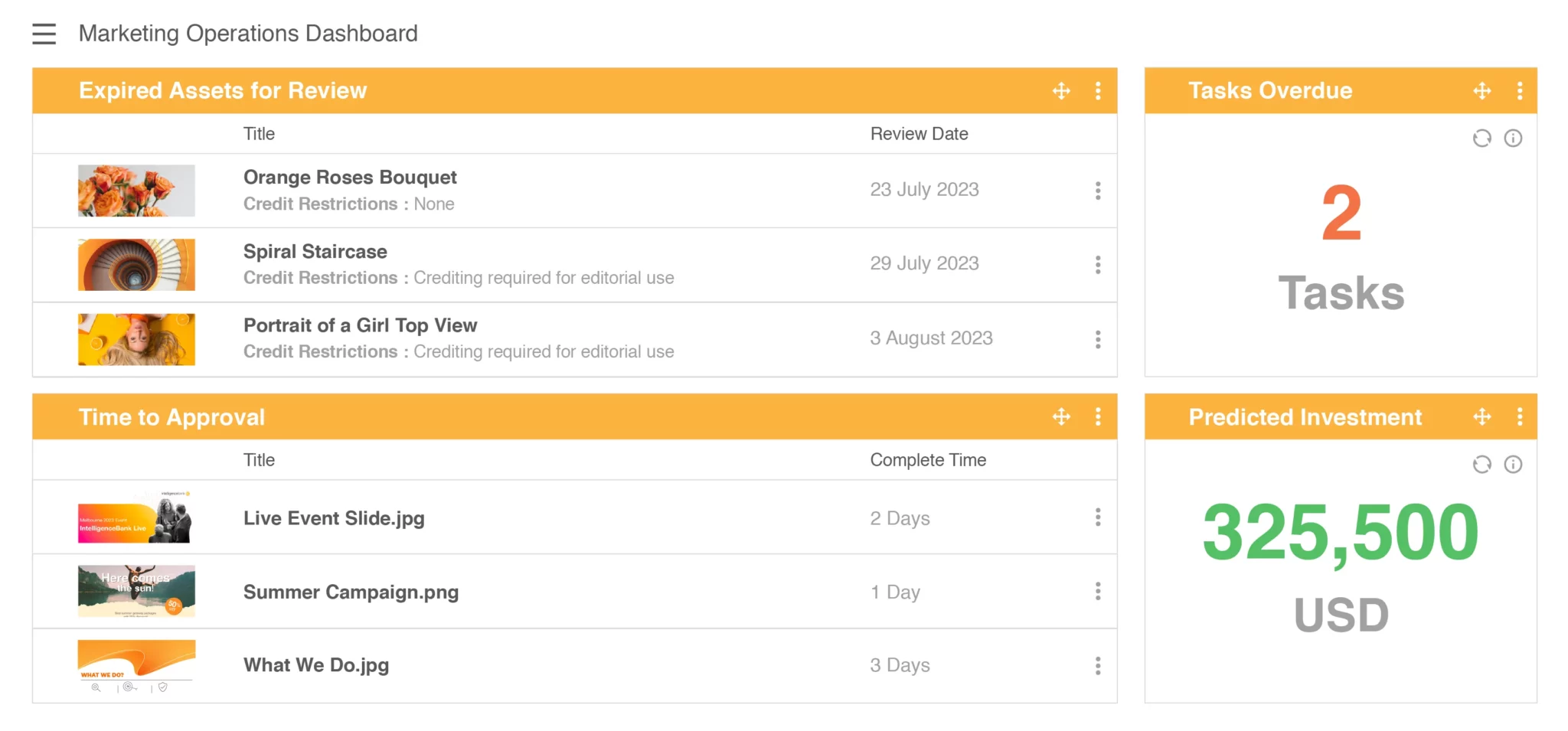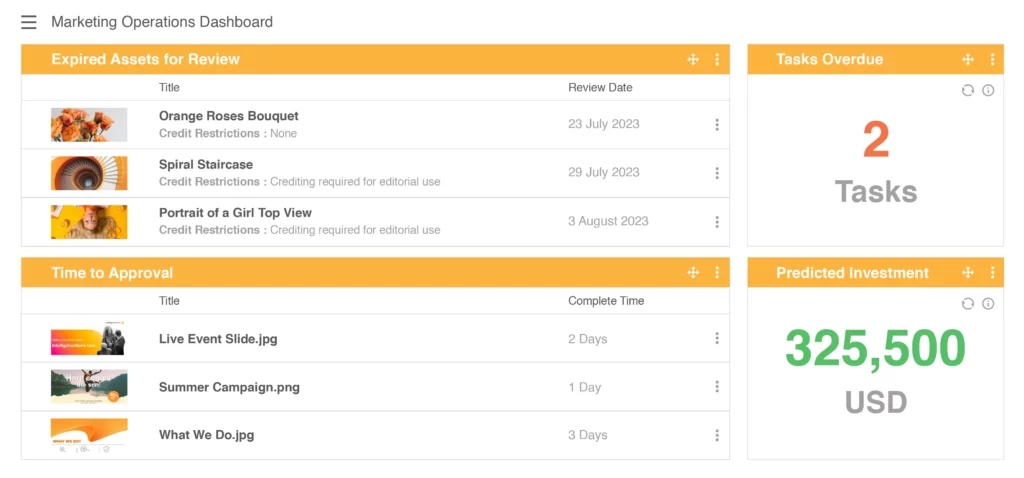 Run custom reports
If it's in IntelligenceBank, you can report on it in our dashboard widgets or custom report builder.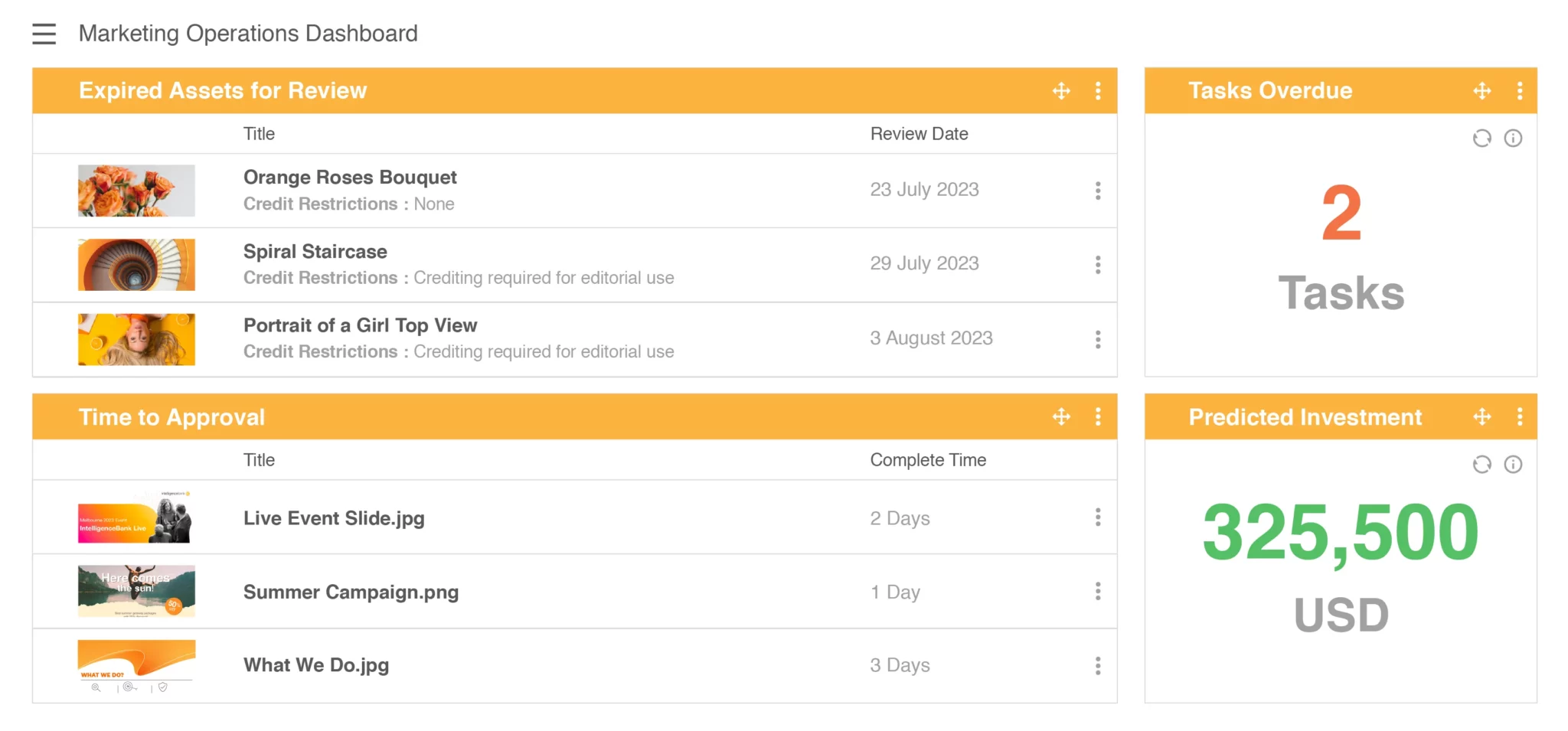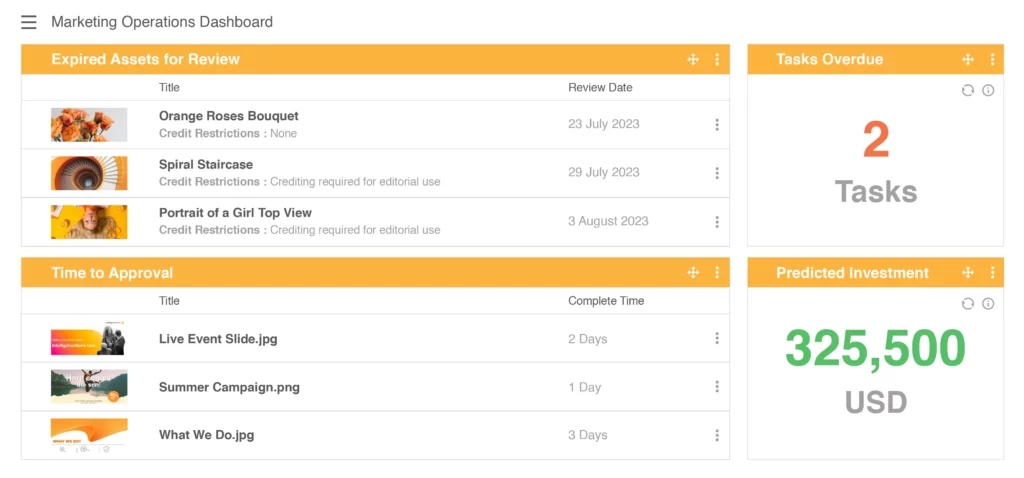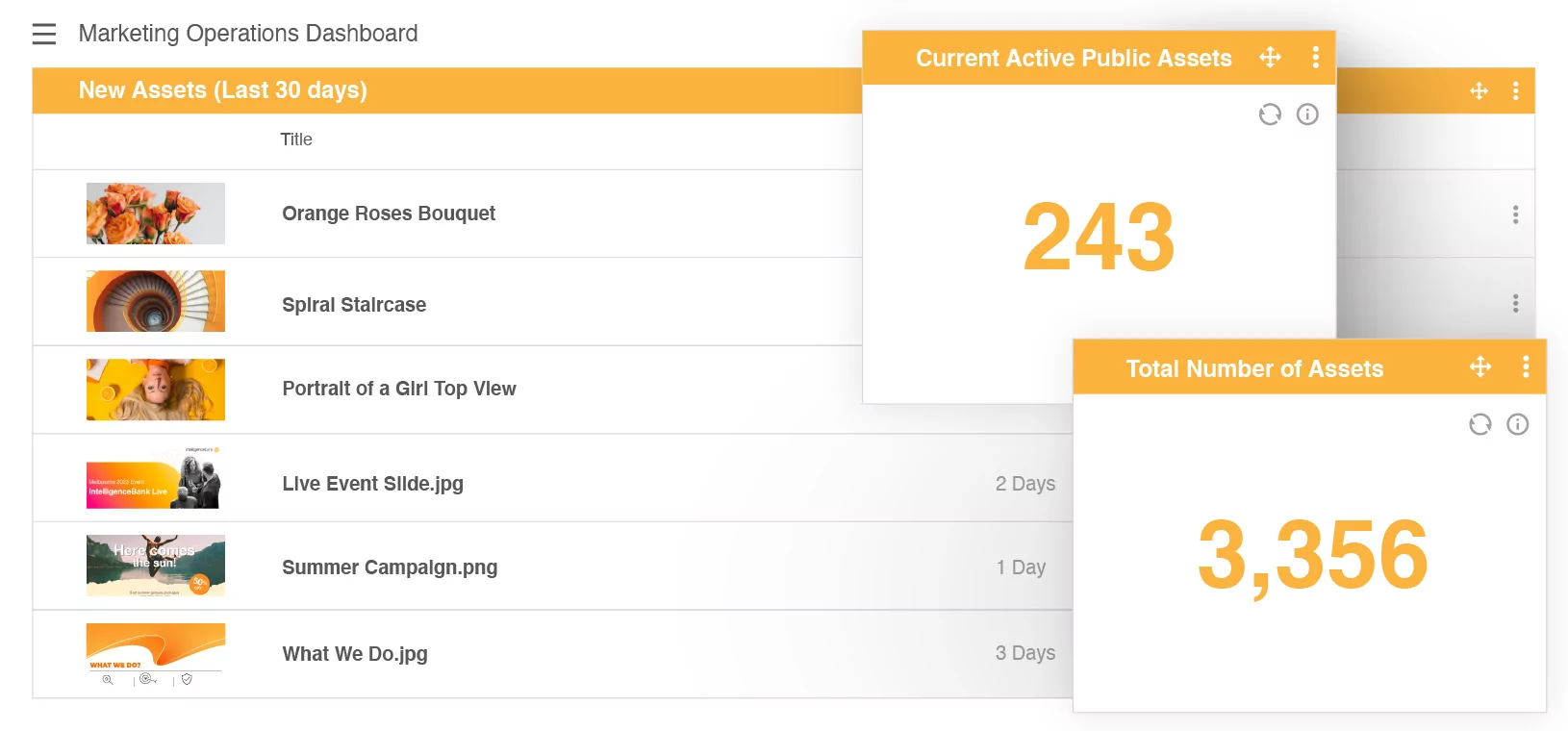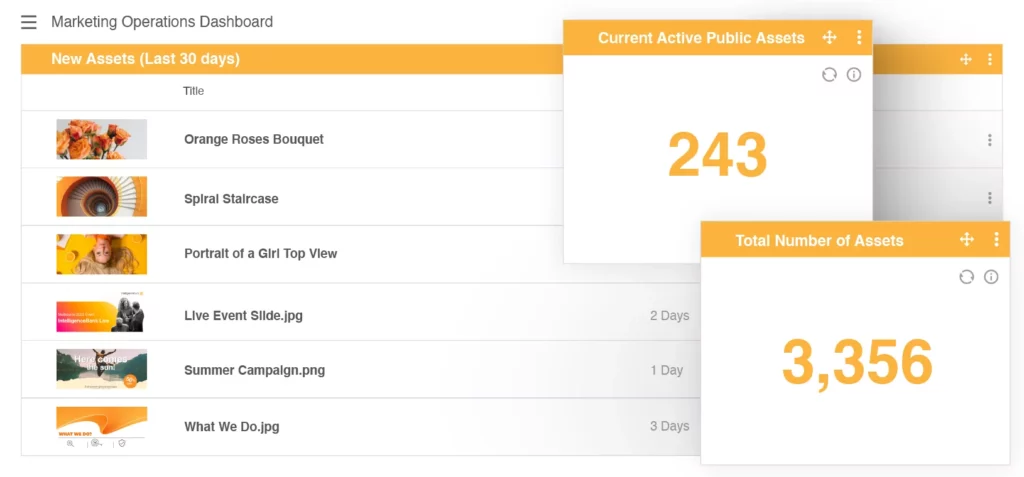 Quickly understand which assets in your IntelligenceBank DAM have been downloaded, shared or viewed. View usage by user, group, or by asset.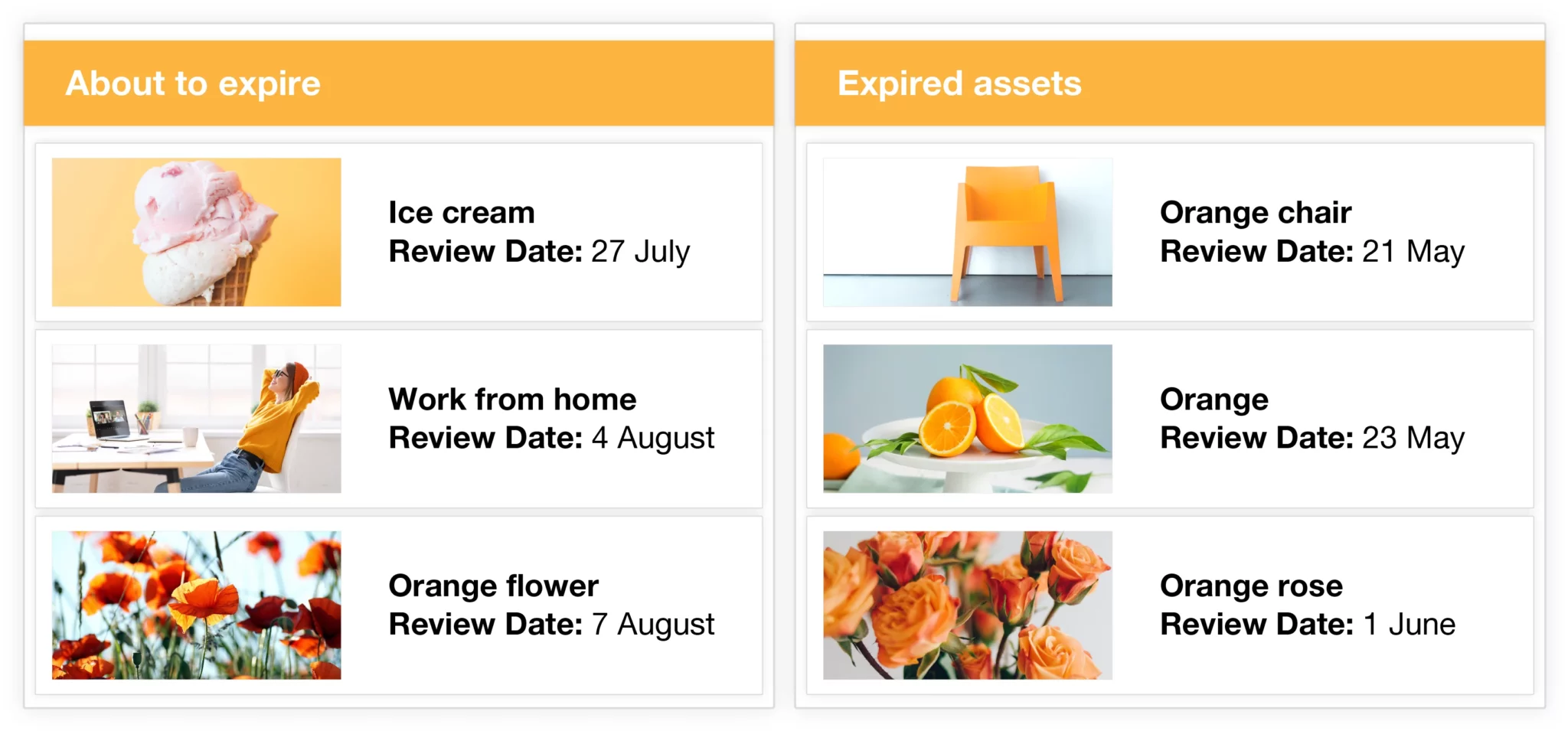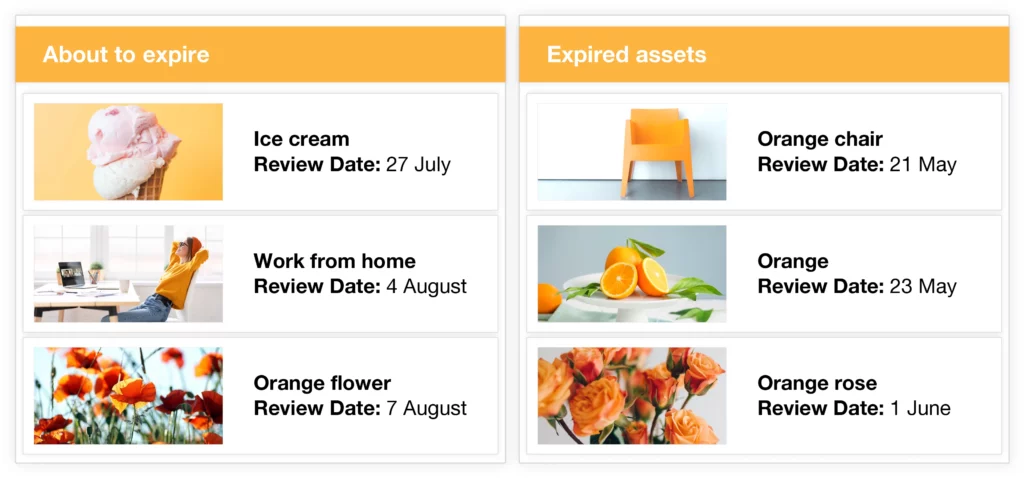 Manage licenses with ease
View expired, or about to expire assets in your IntelligenceBank DAM, so you can quickly take steps to ensure you're only using properly licensed assets.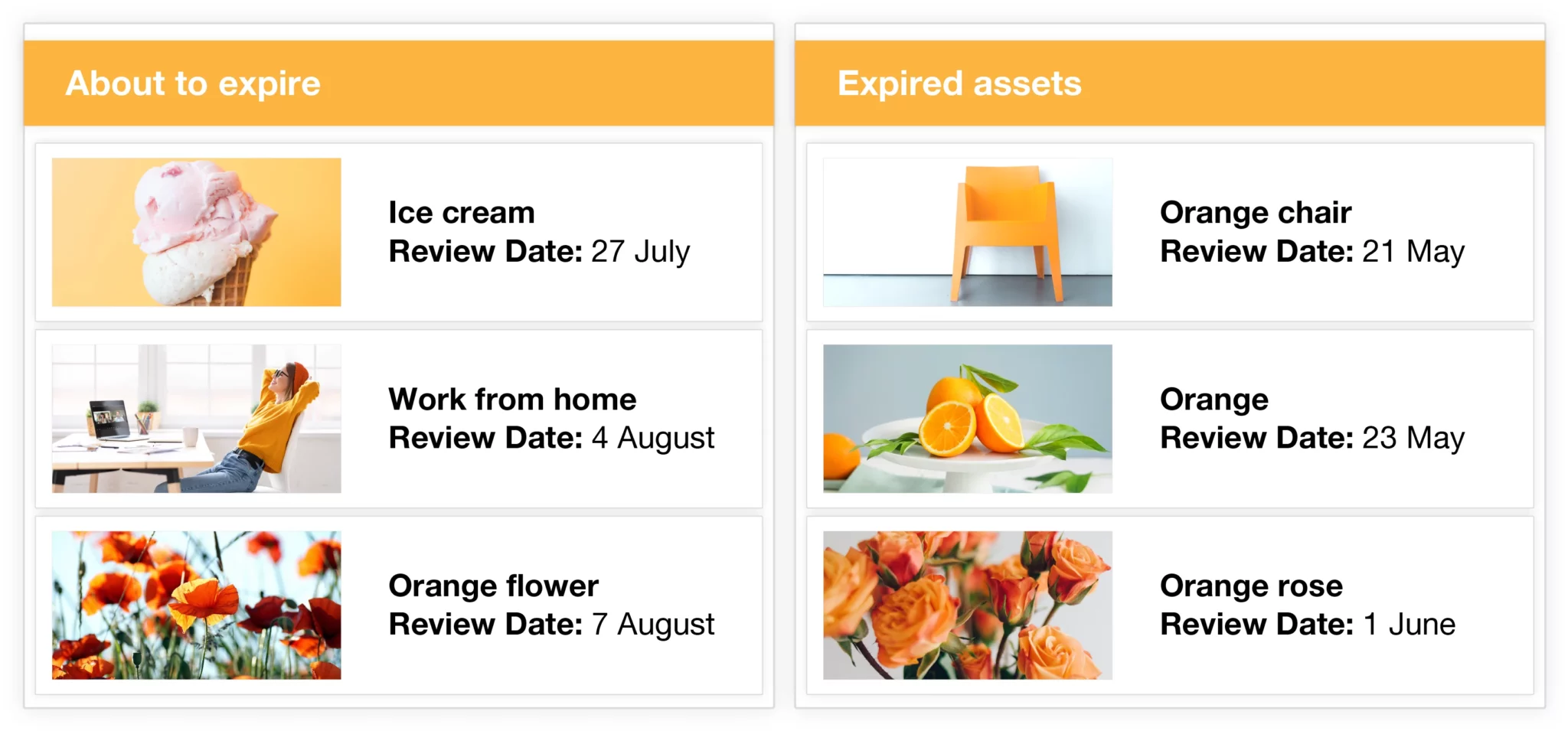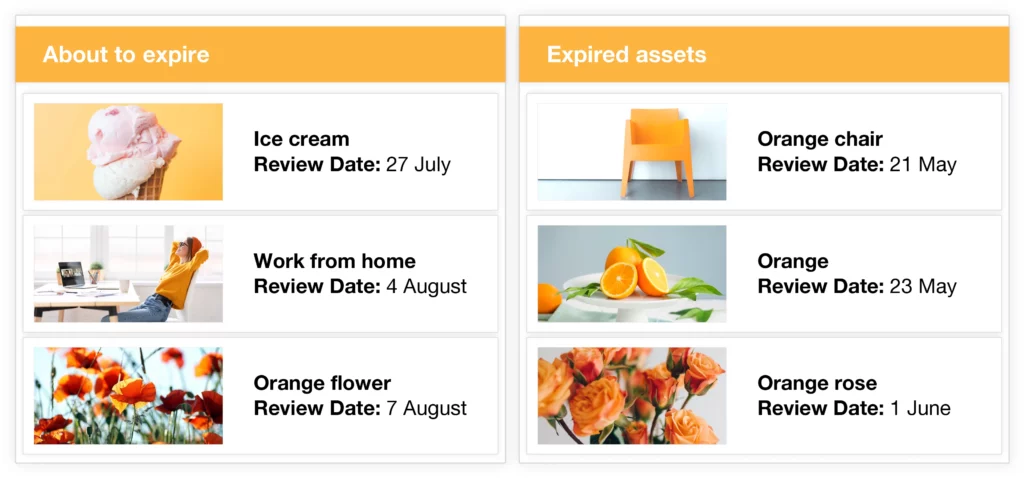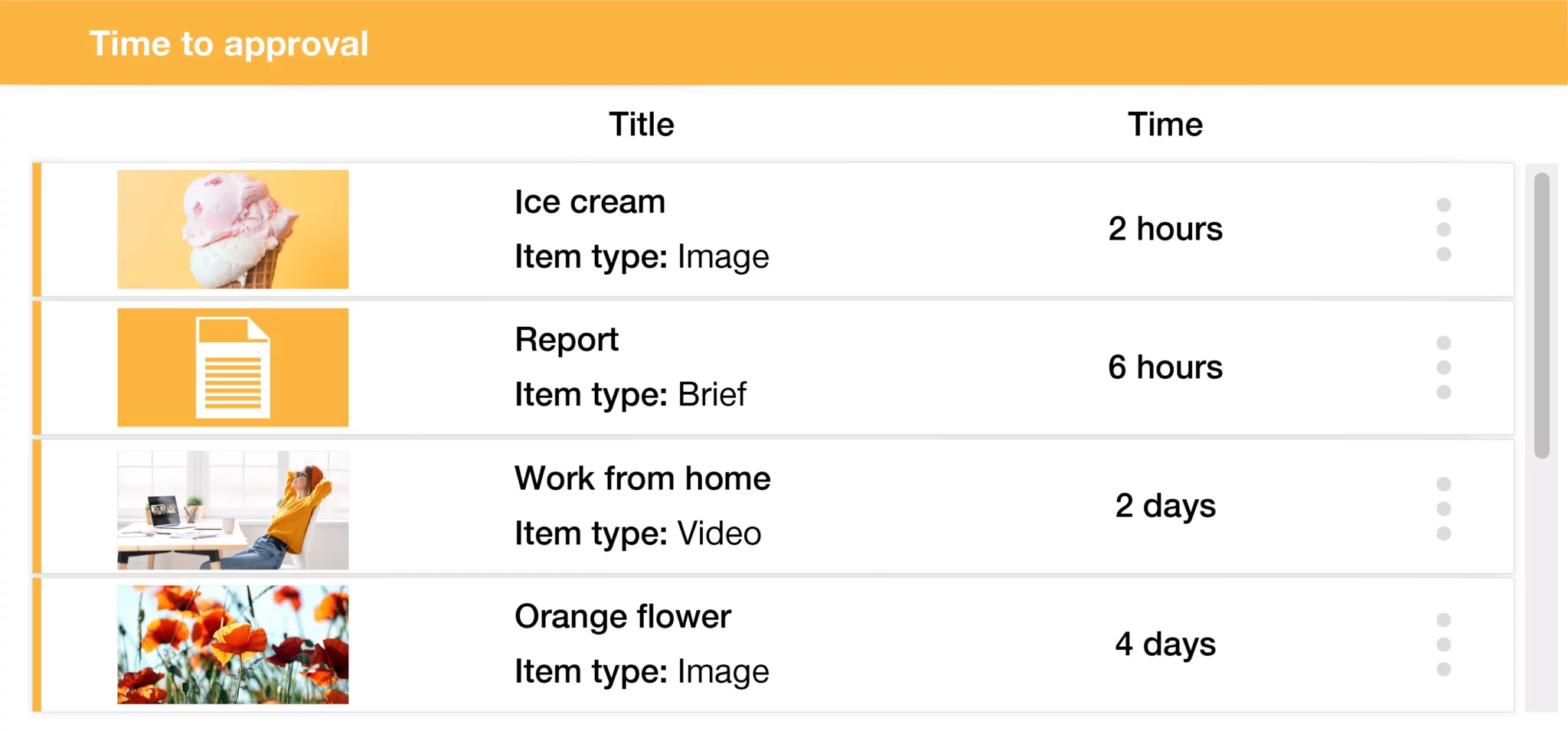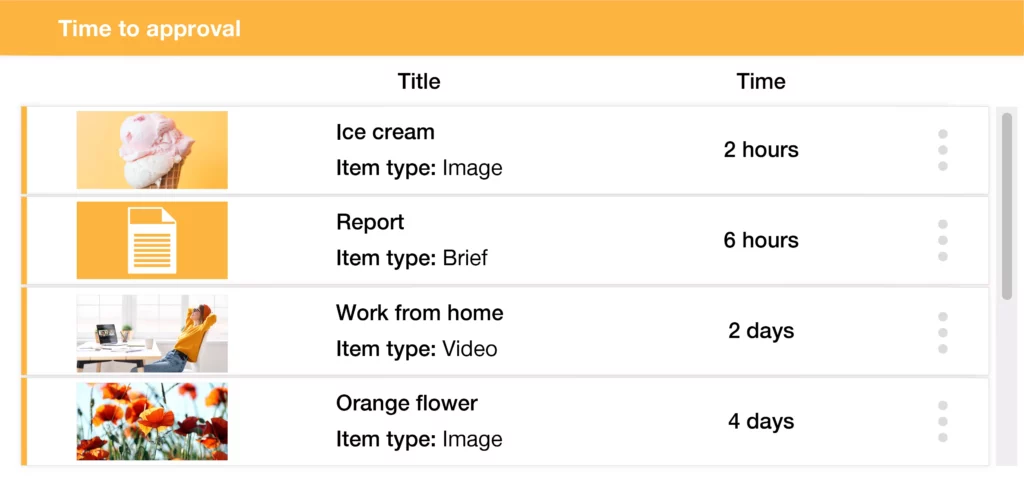 Full visibility of time to approval
Quickly understand how long it takes for an asset or brief to be approved. Track improvements in approval speed over time.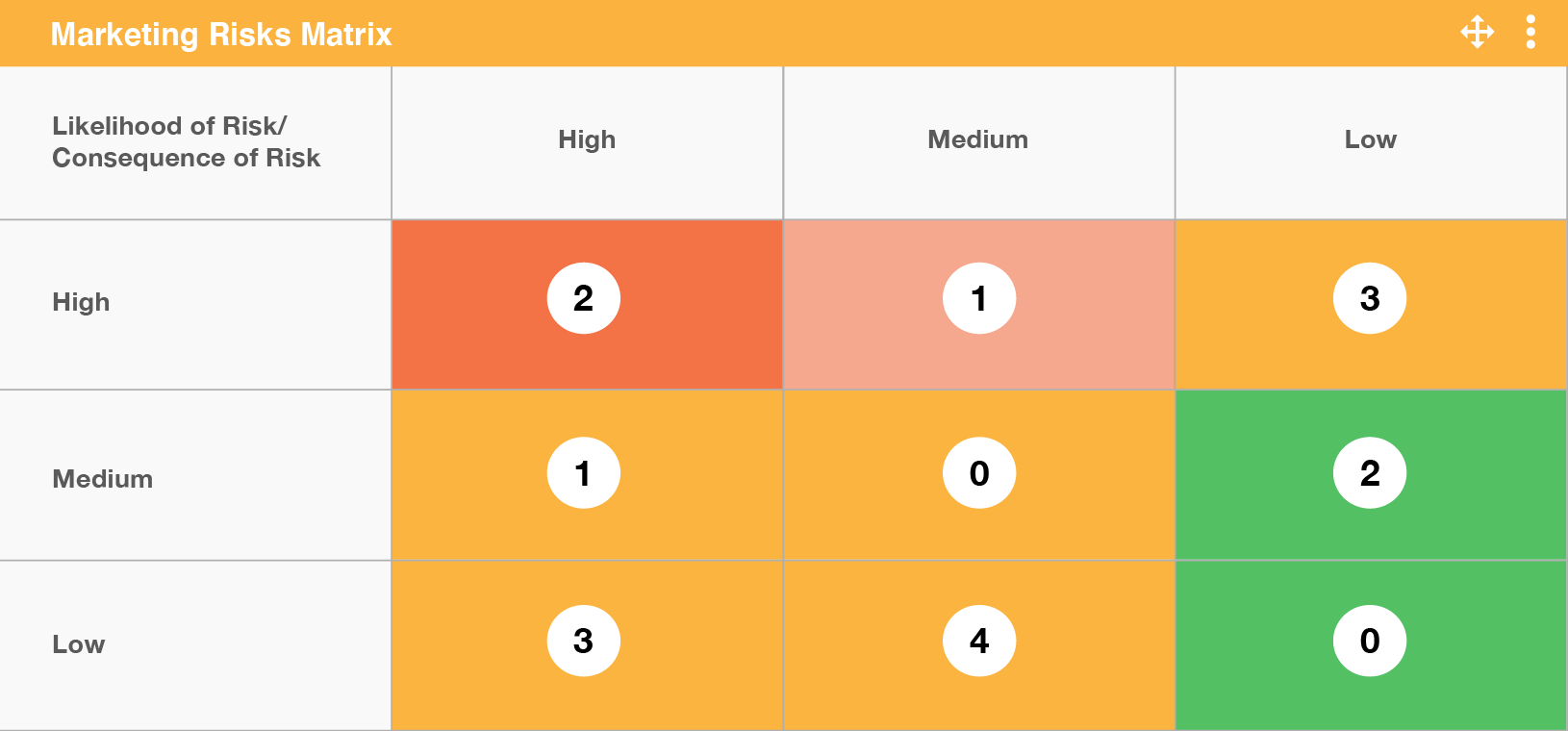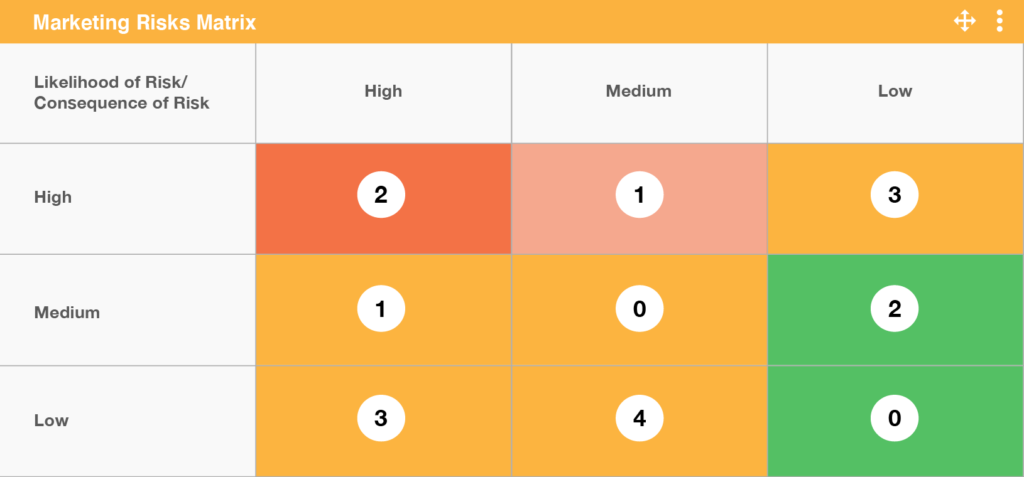 Understand risk at a glance
View campaigns by risk level to instantly understand the number of low, medium and high risk campaigns in, or soon to be in market.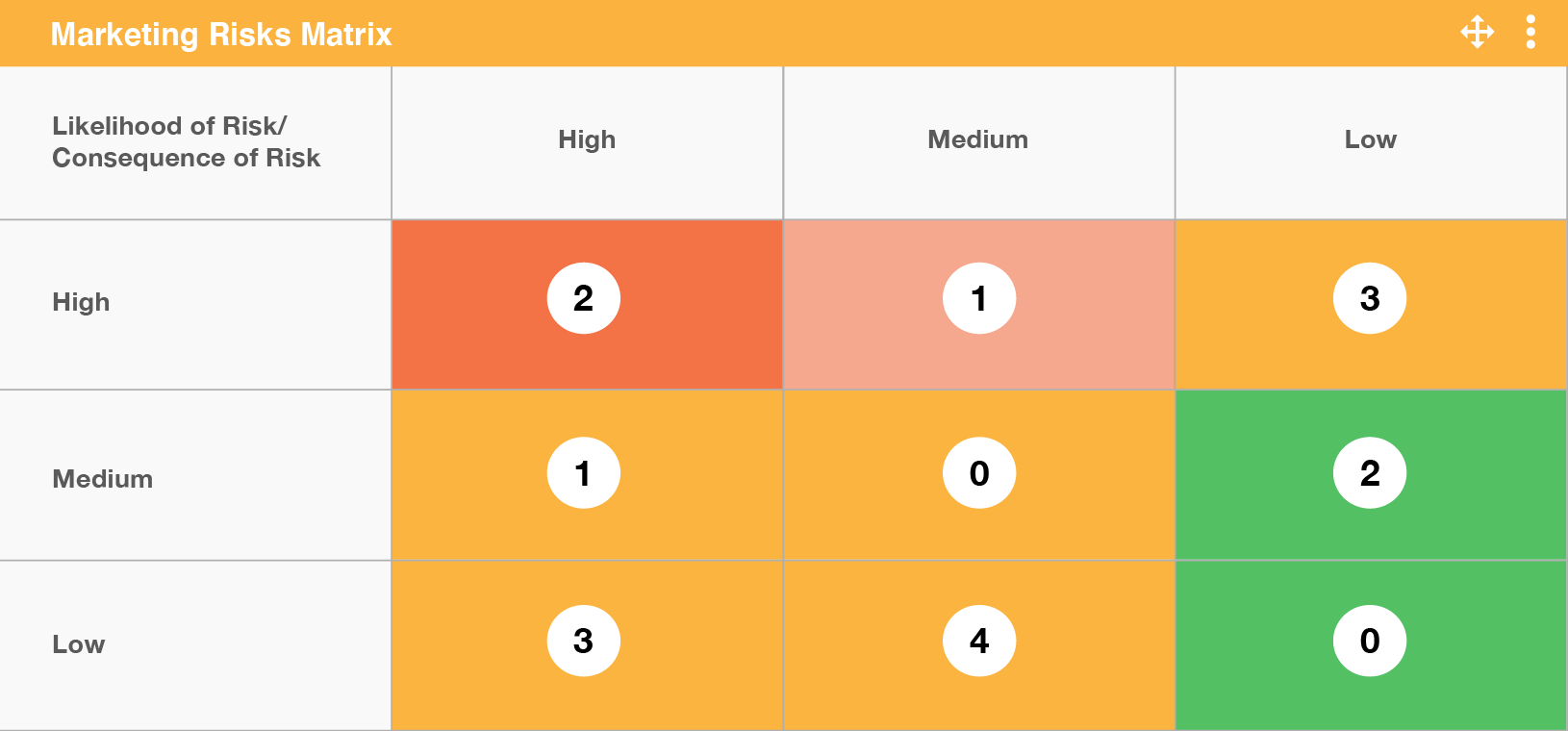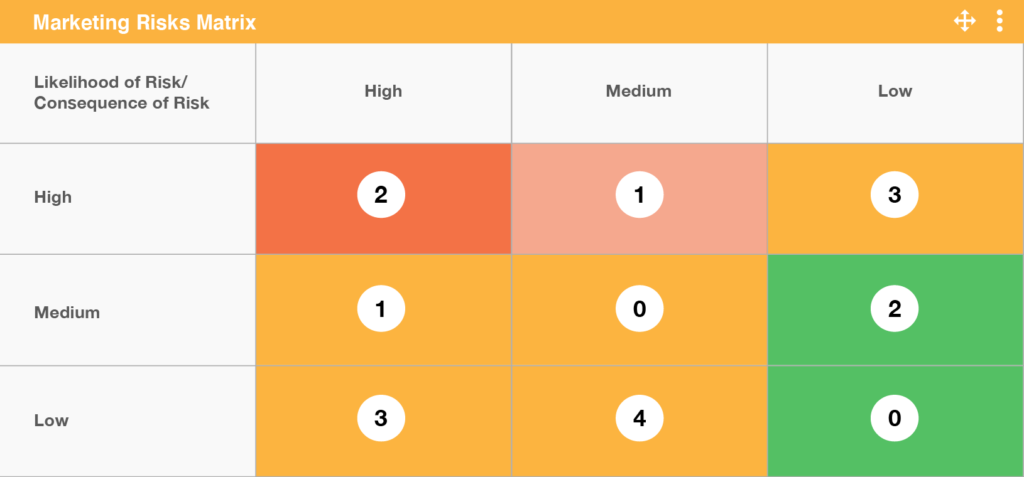 More ways IntelligenceBank can help your marketing team