Let's face it. The last thing you want to get is a panic call from your boss about how a piece of content slipped through the cracks and breached marketing compliance. The industry regulator is breathing down your neck and the fines that are being threatened make you go weak at the knees. Oh, and then of course there's the bad PR. That's where IntelligenceBank's content risk heatmaps come into play. Heatmaps are one visual on one page summarize priorities.
If you work in a regulated industry, like banking and finance, insurance, healthcare, gaming or even government – your job as a marketer is twice as hard. Not only do you have to worry about the usual things every marketer cares about such as brand compliance, getting to market quickly using agile marketing principles and marketing ROI, but you have an extra layer of marketing regulatory compliance to contend with.
What is a Marketing Compliance Content Heatmap?
A marketing risk heatmap is part of IntelligenceBank's Marketing Operations Software. It is a reporting dashboards designed specifically to aid marketing compliance. They give Marketing Officers and other approvers an instant and color-coded view of campaigns and their associated digital assets that carry higher risk.
With a consolidated view of all content scored by regulatory risk parameters that you set up, prioritization and triaging of approvals is much easier for time pressed marketing leaders and their counterparts in Legal. In essence, it ensures your team can prioritize the creative content to check based on risk profile. Such as:
Does the creative feature pricing?
Is it new or repurposed content?
Does it feature a claim or benefit?
Is it submitted by a third-party broker organization or related partner?
Marketing compliance is complex and industry specific. IntelligenceBank allows you to customize the parameters and scoring methodology on the heatmap based on things that matter to your organization.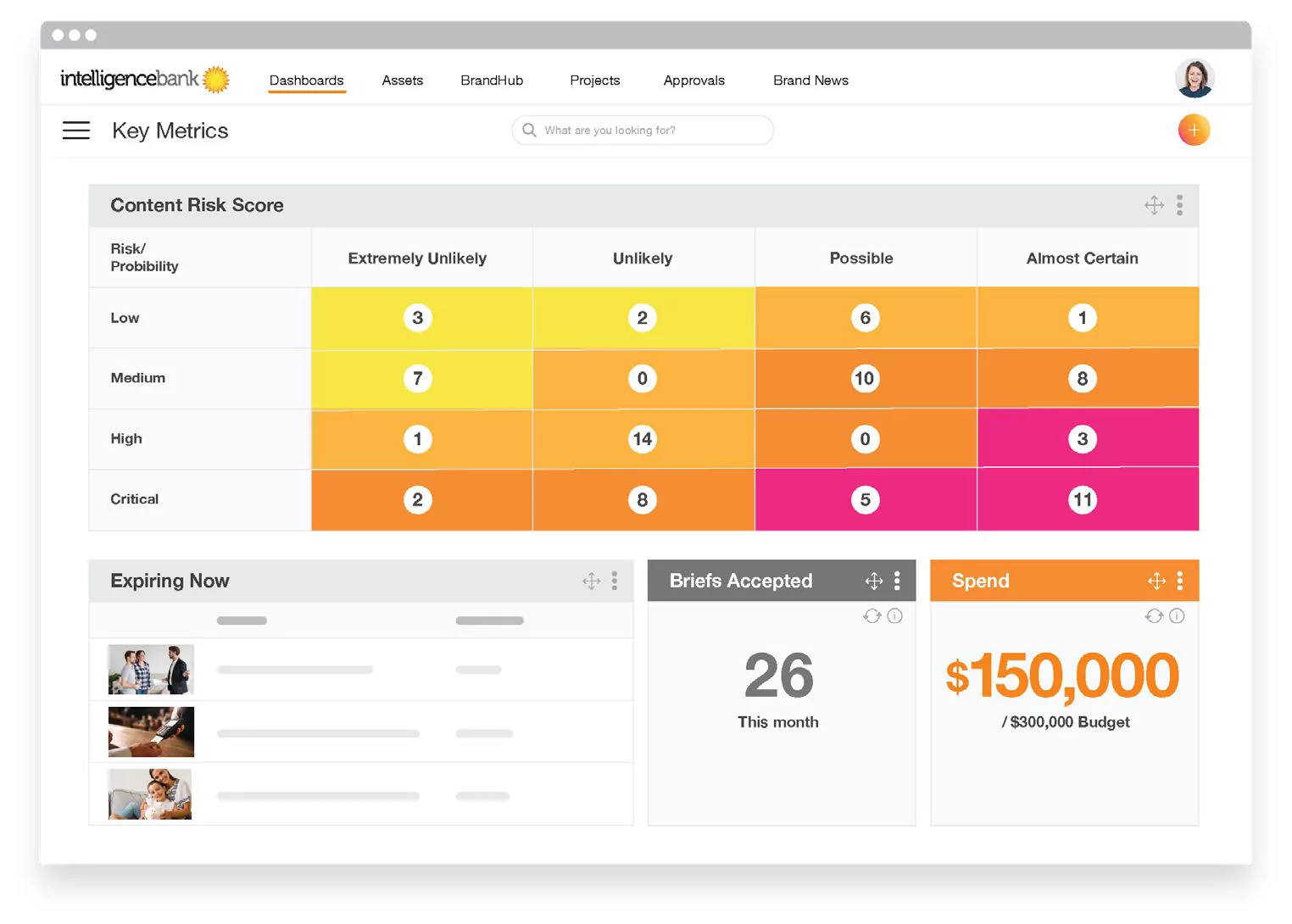 Image: Marketing Compliance – Content Risk Heatmap – IntelligenceBank
As Heatmaps are a part of our larger Marketing Operations software platform, you can also click through to see the creative brief and creative with markups and comments made already.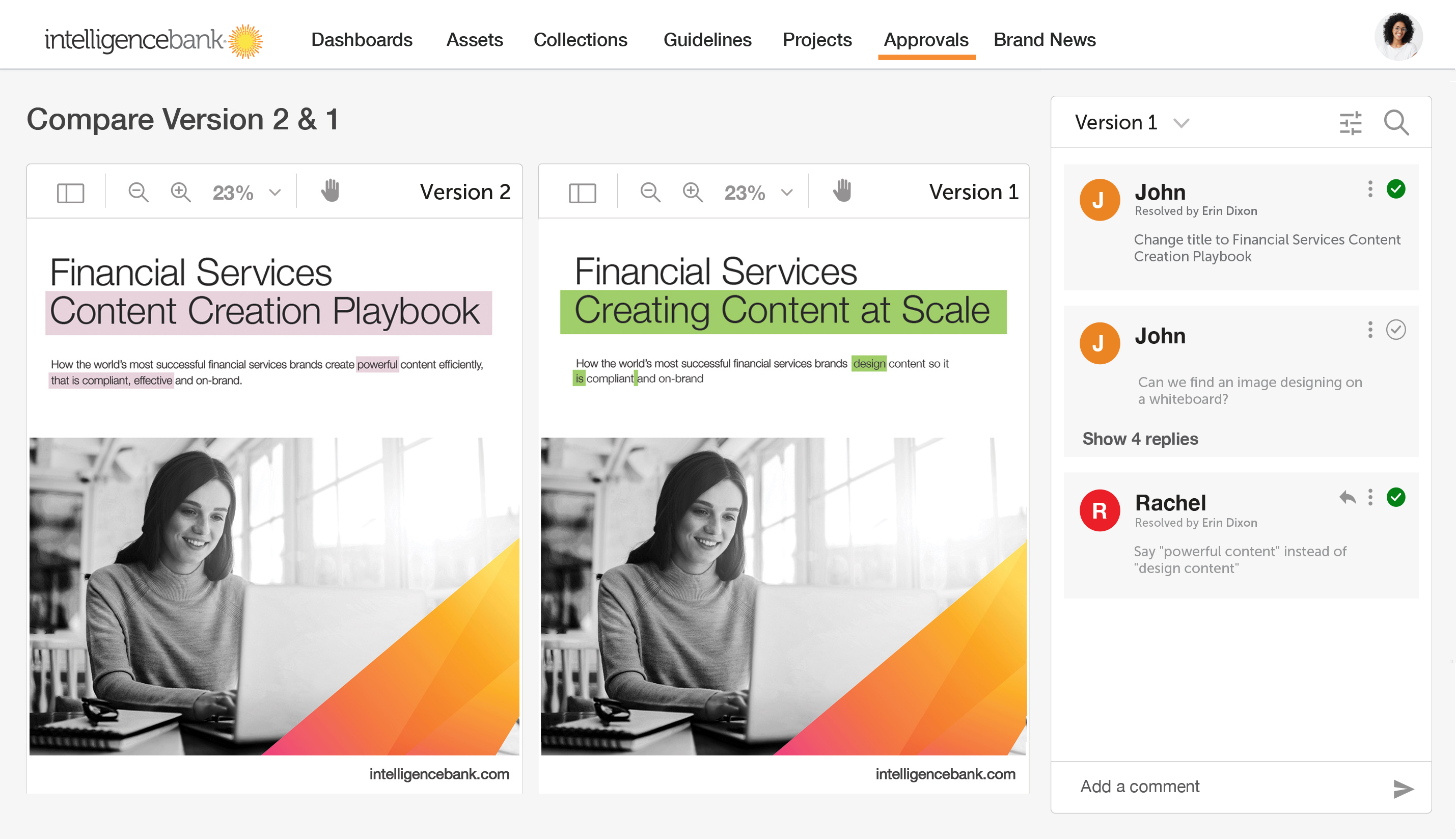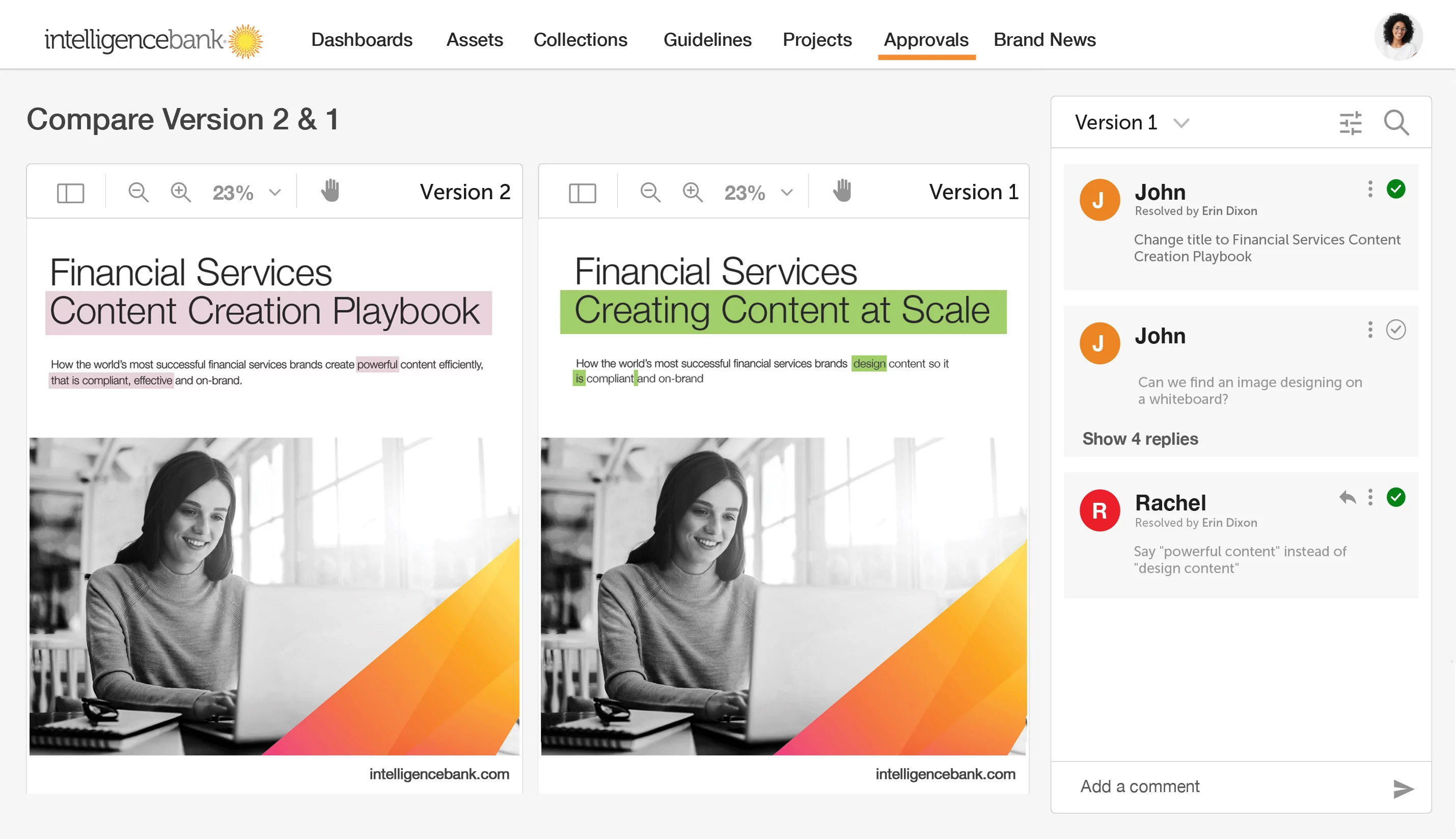 Image: Content Proof Tracking – IntelligenceBank
Directly from this process, you will have:
A summary of high-risk campaigns and content going through the approval process.
The ability to compare previous versions of the content
A detailed audit trail of who signed off on the creative brief and creative.
If you're in an industry where the 'heat is on', content risk heatmaps are a great way to not only ensure marketing compliance and peace of mind, but also save time. Having a visual snapshot showing creative assets risk status and an instant 'paper trail' of associated activity saves time drilling into umpteen files to get the intel you need.
Marketing compliance content risk heatmaps are just one tool in IntelligenceBank's Marketing Operations Platform that are all designed to reduce the spectre of panic calls and cortisol in your life. Contact us for a live demonstration.