For many, the fun part of marketing is the creativity and ideas part. But while we all love innovation, imagination and the occasional stroke of genius, marketers also need efficient solutions to streamline their creative process and ensure compliance with brand guidelines and industry regulations. Creative workflow software has emerged as the top tool helping marketing teams get brand and legal approved creative out the door fast. Starting with the creative brief, they provide all players with a structured and organized framework for project management, collaboration, and task execution. We delve into what creative workflow software is and exactly how it benefits the content creation and compliance process.
What is creative workflow software
Creative workflow software is a platform with tools designed to streamline and enhance the processes involved in producing marketing material such as TV ads, design, photography and audio spots. The primary goal of creative workflow software is to improve collaboration, organization, and efficiency in one central location. The workflows tend to hang off a creative brief and give users the ability to:
Set milestones and schedule tasks
Collaborate internally and externally through the whole process
Manage their creative assets – their working files and finished art 
Approve budgets, timelines, creating and fine print
Keep track of versions and feedback
Have visibility on project progress and resource allocation
Integrate with design tools and marketing tech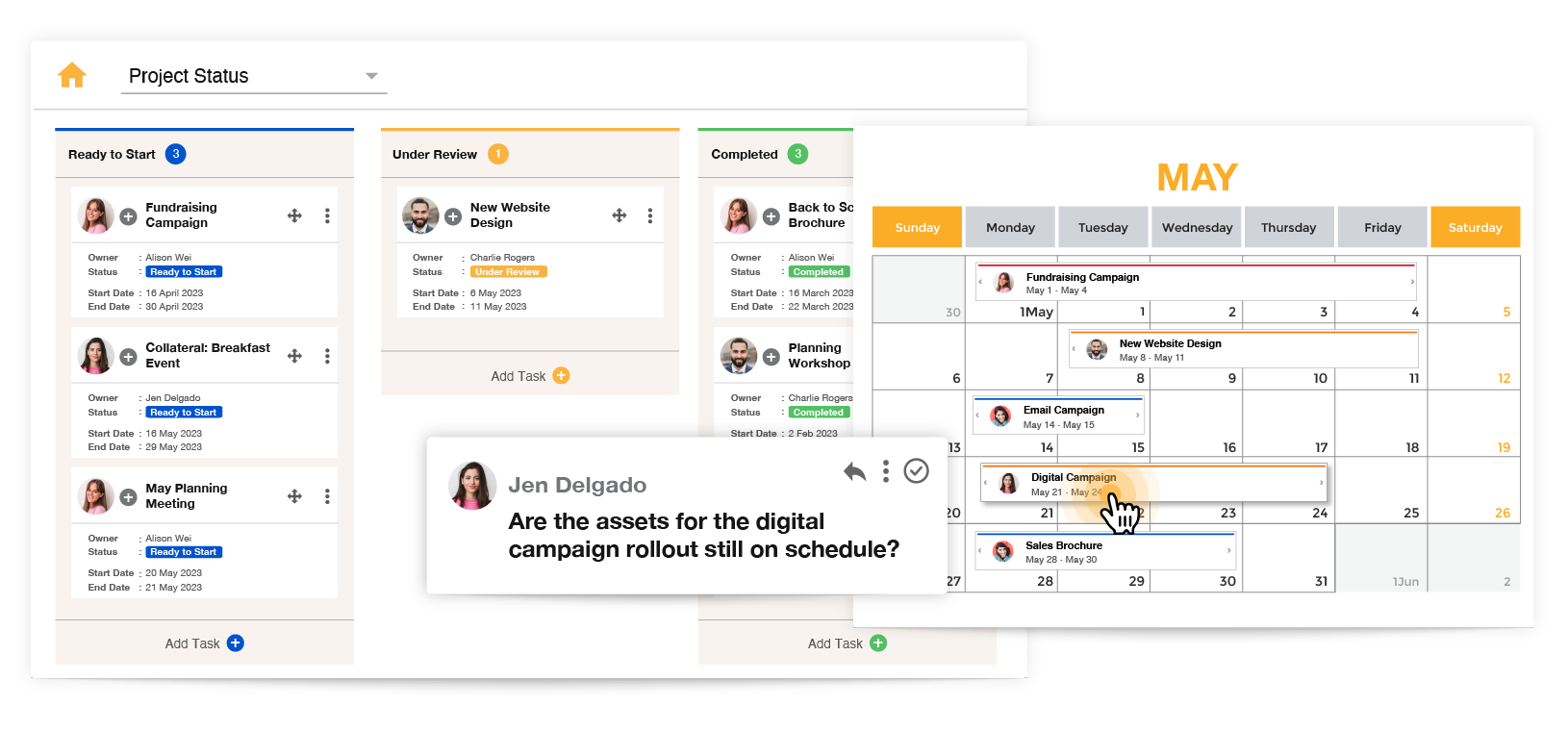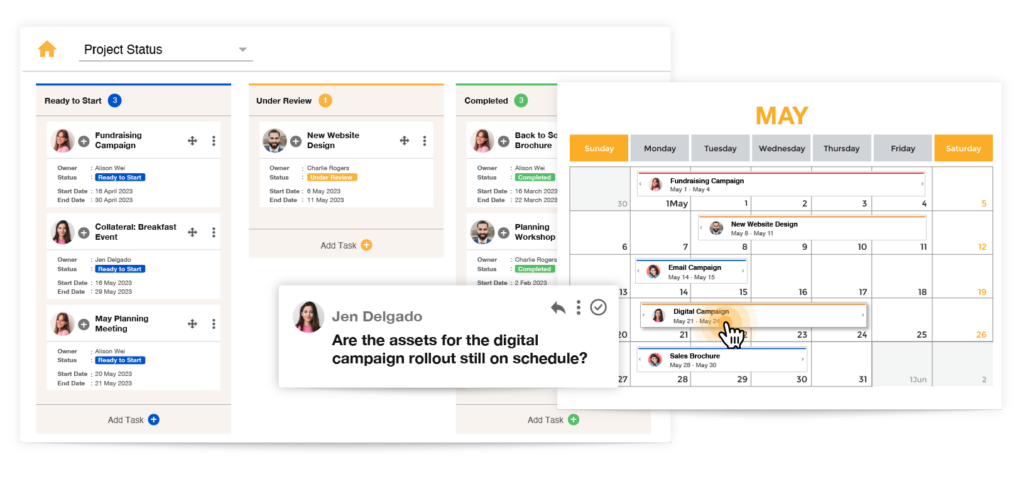 The need for creative workflow software
It's important to understand why marketing teams require creative workflow software tools in the first place. We all know today's content cycle waits for no one. Marketers are under pressure to create and distribute work across multiple channels at an unprecedented pace. There are also multiple stakeholders such as designers, writers, project managers, partners, and legal who all need to keep in step. And, the more complex the project, the greater the need for a streamlined approach to ensure creativity and productivity don't suffer.
Challenges without creative workflow software
Like any tradesperson or professional, marketers need the right equipment to get the job done. Without the proper tools in place, marketing teams face several challenges:
Disorganized workflows

There's nothing that can mess a project up more than trying to manage today's content creative cycle old school style. Lengthy email chains, stand alone spreadsheets, and scattered documents. This fragmentation of information leads to missed deadlines, errors and inefficiencies.
Communication gaps

Scattered communication can result in missed feedback and misunderstandings that then lead to a cascading list of problems and frustration. We've all worked on projects that can't get out of second gear because comments have been lost, or old mark ups have been acted on resulting in unnecessary revisions and corrections that take up valuable time and resources.
Lack of compliance 

Ensuring that all creative assets are within brand guidelines and industry regulations is a significant concern. Going live with assets that somehow skipped being approved by legal, feature out of contract talent or simply display wrong price can have serious legal and reputational consequences.
Limited Accountability

Without a structured workflow, it's really difficult to assign responsibilities and hold team members accountable for their tasks. When there is no workflow, people are flying blind. They don't know what is expected of them, (or when). It not only makes for a chaotic work environment, but means projects often miss their mark.
Productivity benefits of creative workflow software 
Creative workflow software has a profound impact on productivity for marketers and agencies. Not only does it solve a ton of functional operational issues, it actually allows teams to focus on what they do best – produce great creative. Here are some of the ways it eases the daily grind.
Streamlined project and task management
With creative workflow software, marketing teams can create, assign, and monitor tasks, set project milestones, and track progress in real-time. This ensures that everyone involved in the project is on the same page and that work proceeds smoothly from ideation to execution.
The best creative workflow software allows teams to break down projects into manageable components. With tasks that can be assigned to specific team members, deadlines, and priorities, your designers and writers can remain focused on their work without being overwhelmed by the bigger picture.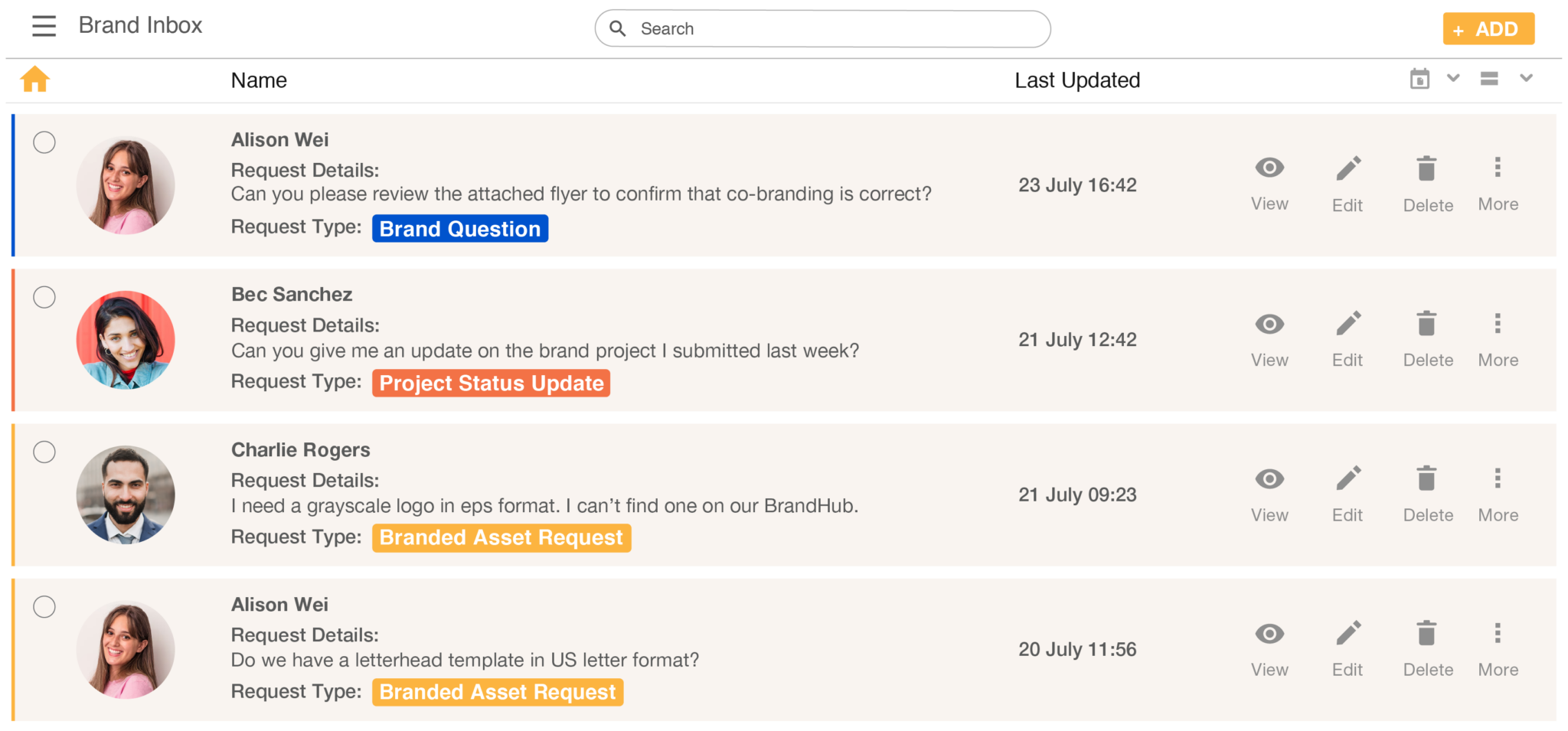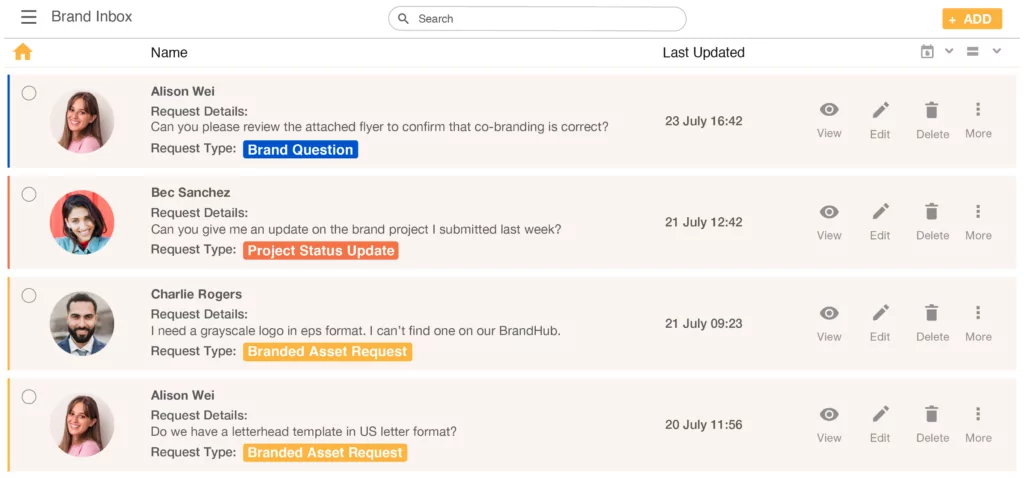 Enhanced communication
Communication is the backbone of any successful marketing campaign. When a creative brief is left out in the wild with no supporting structure for next steps, documentation or assets, things can spin out of control. The best creative workflow software allows for real-time discussions, file sharing, and feedback. Team members can collaborate within the software, doing away with the need for lengthy email threads and reducing the chances of miscommunication.
Most creative software solutions also offer notifications and reminders, to make sure important messages or deadlines aren't missed. This improves overall efficiency and keeps the project on track.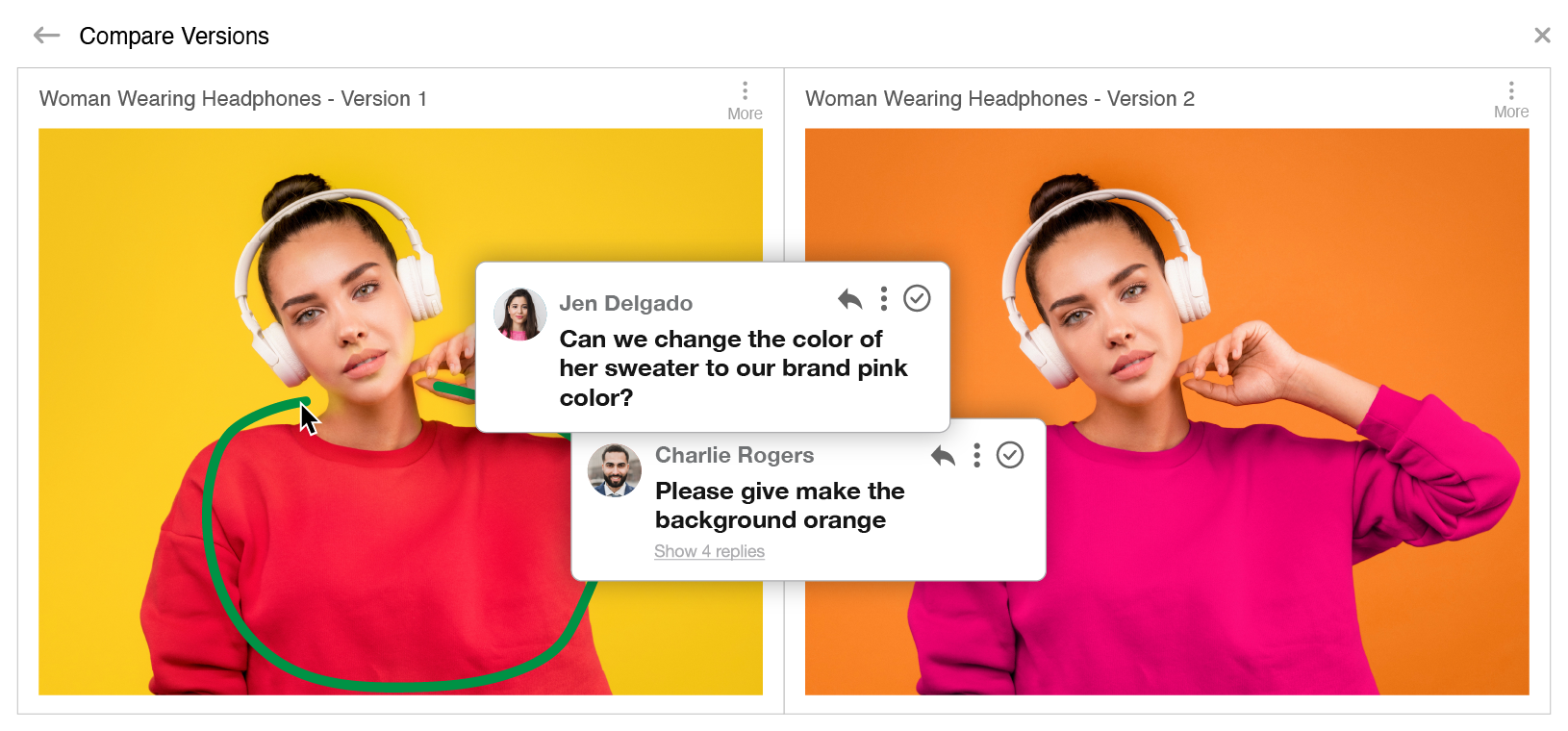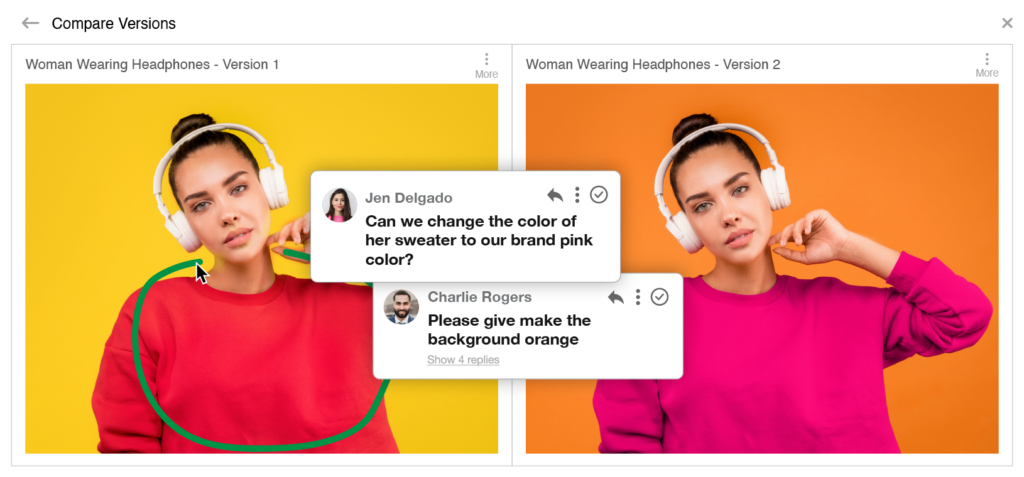 Improved accountability
Assigning tasks and responsibilities becomes much more manageable with creative brief software. Each team member knows their role in the project, and progress can be tracked in real-time. This visibility and accountability reduces the likelihood of missed deadlines and ensures that everyone stays focused on their assigned tasks.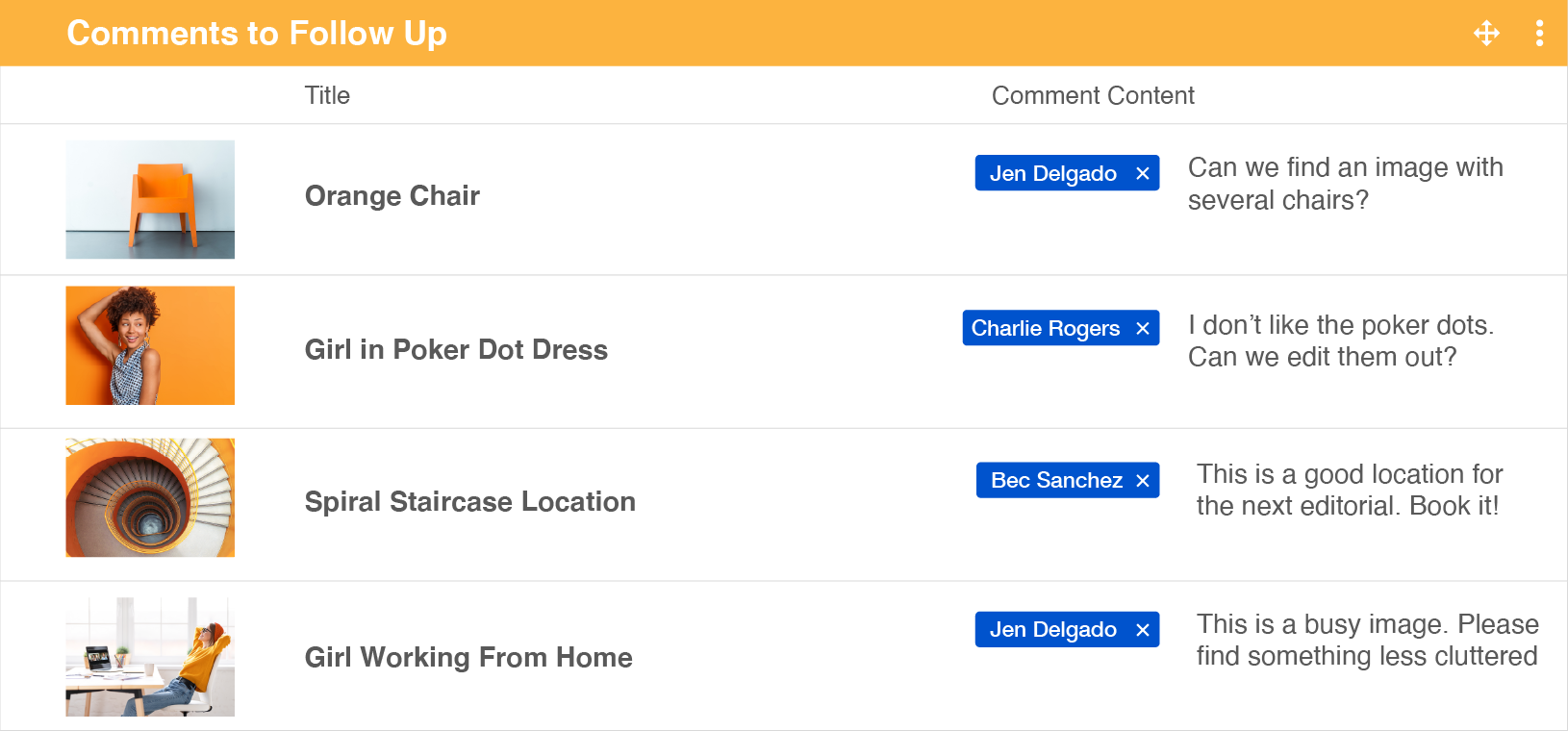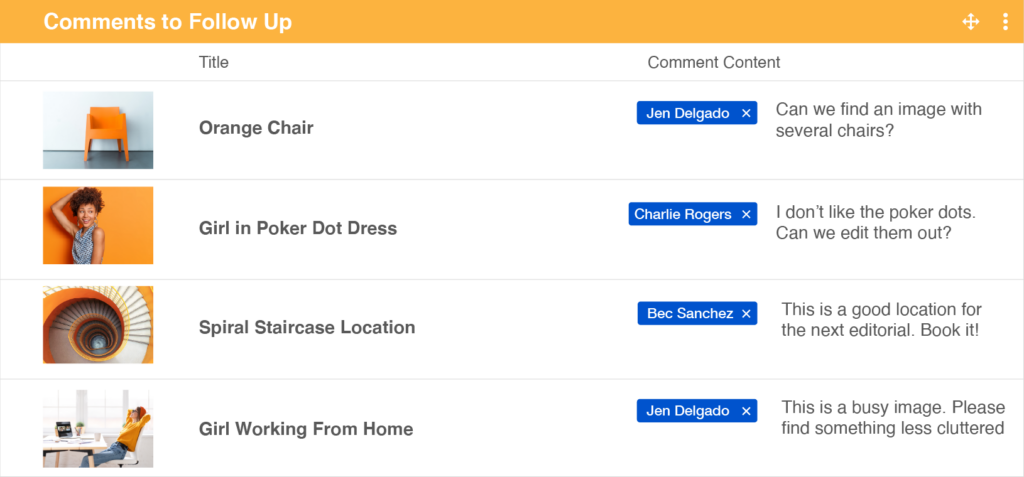 Increased regulatory compliance

General and industry-specific regulations are becoming increasingly stringent. Creative software tools provide a centralized platform for managing all facets of compliance. They can pre-set and track regulatory guidelines, ensuring campaigns adhere to best practice and what is required by law. By incorporating approval workflows, content review processes, and version control features, these platforms enable marketers to monitor and enforce compliance at every stage of content creation, from concept to deployment. They foster a culture of ethics, accountability and transparency within marketing teams and act as a reliable back up in times of audit.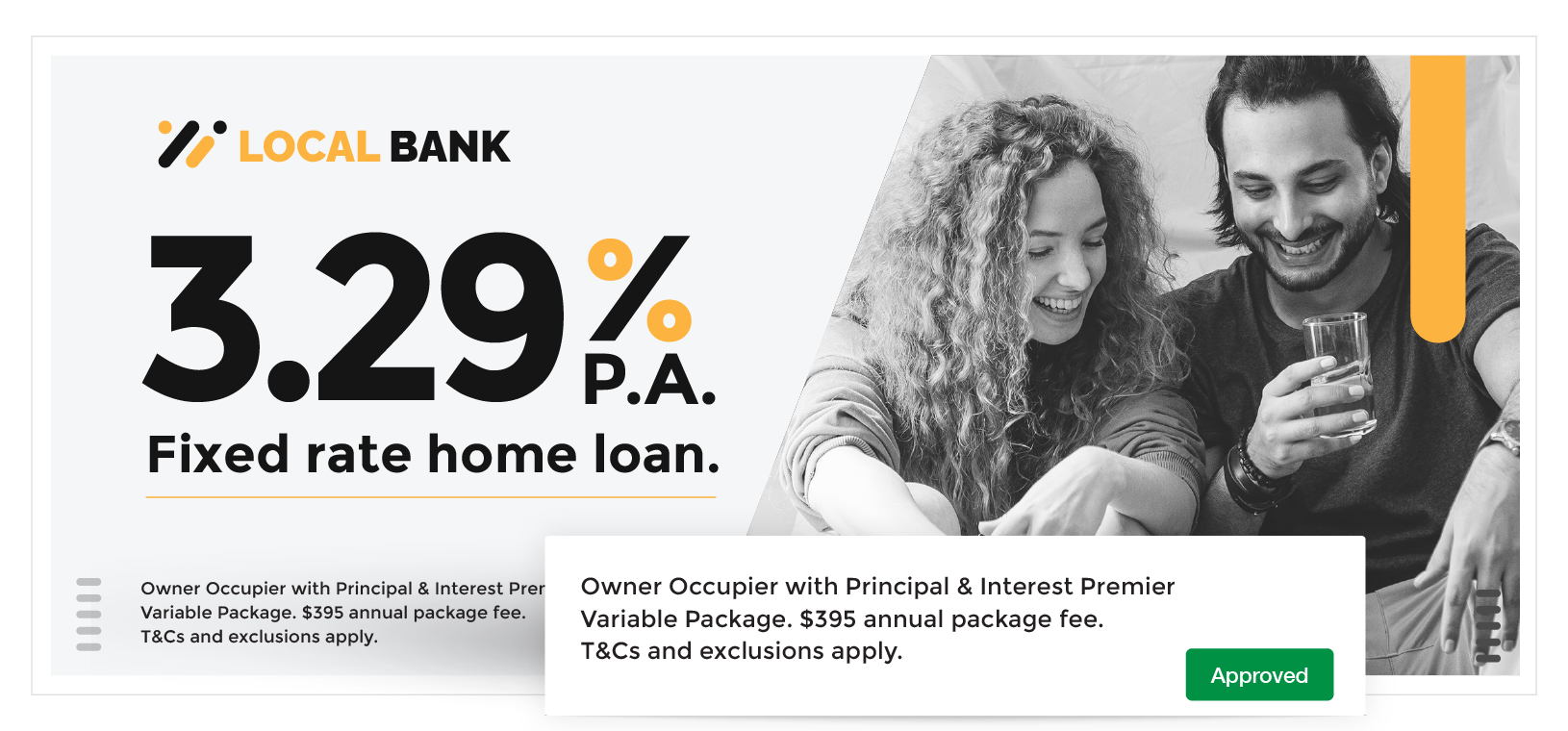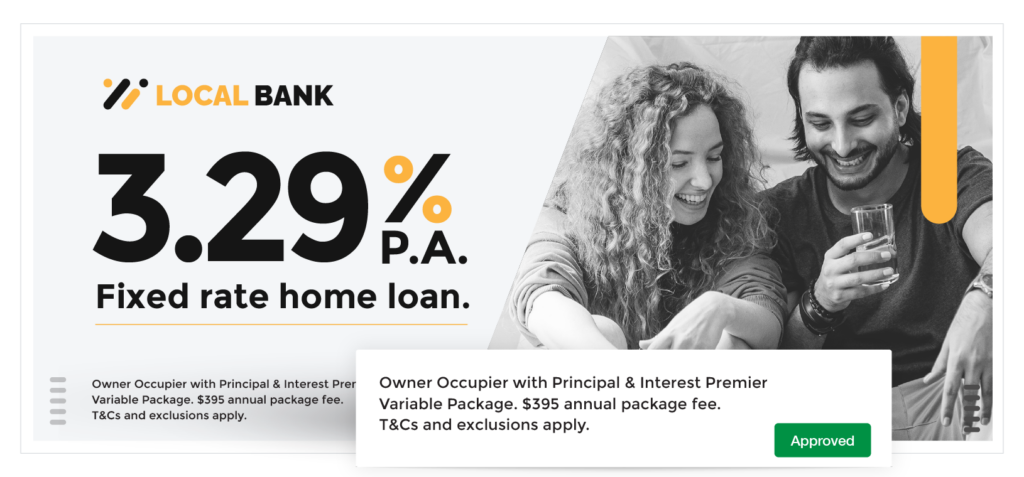 Compliance with brand guidelines
Online brand guidelines have been around for some time, yet it's surprising how many large organizations still hold them in a static PDF.  Of course the terrific thing about having your brand guidelines online is they are dynamic, always current and easily shareable, but they also contain tools to manage brand approvals. This means they can contain features such as dedicated marketing inboxes for requests for assets and approvals. 
What better way to traffic a creative brief than with a live link to a portal that holds brand assets that also helps you manage the creative process from start to finish.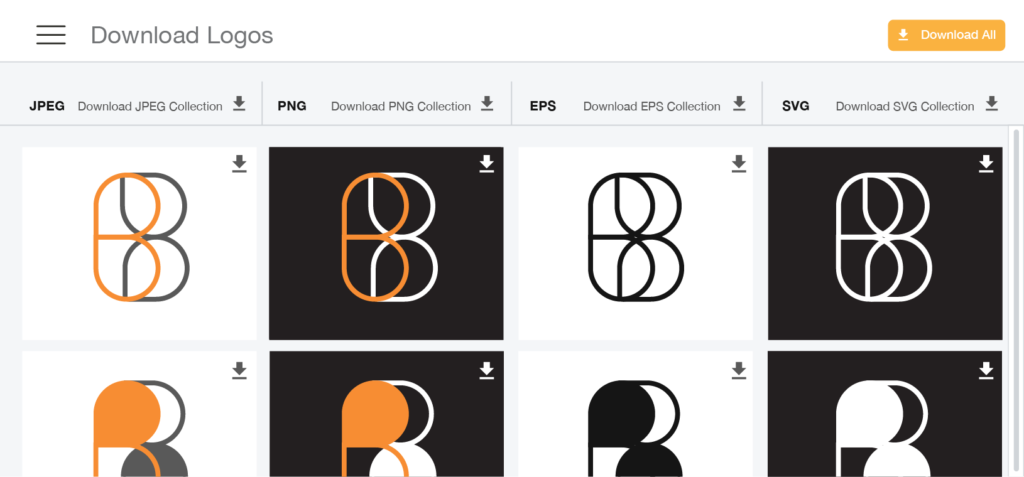 Organized creative asset storage
For designers, photographers, and other creatives, managing a barrage of digital assets is a significant challenge. The best creative workflow software solutions include digital asset management (DAM) features. These allow the organization, tagging, and easy retrieval of assets. This ensures that the right images, videos, or creative elements are readily available, saving time, preventing asset duplication or using an expired asset.
Integration with other tools
Many creative brief software solutions offer integrations with other popular marketing tools, such as Adobe Creative Cloud, e-commerce platforms, and stock image libraries. These integrations make it easier for marketing teams to access and use their preferred tools within the creative brief software, further streamlining the workflow.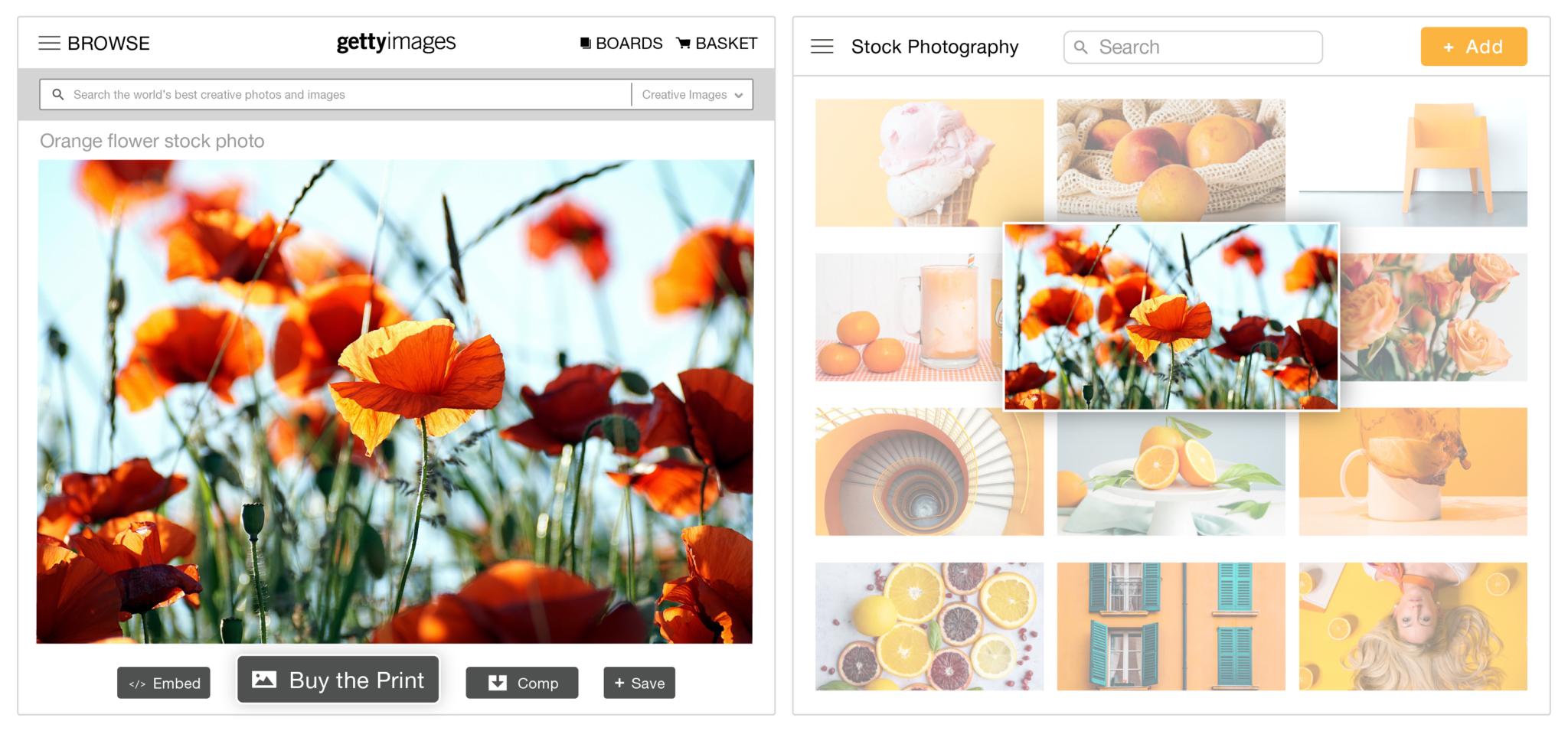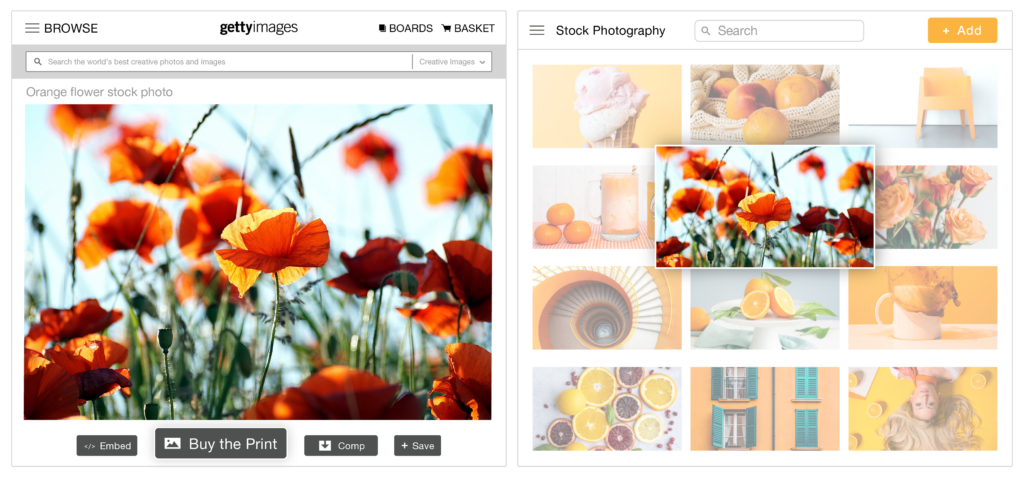 Time and cost savings
The increased efficiency and reduced errors achieved with creative brief software translate into significant time and cost savings for marketing teams. Fewer revisions, quicker project turnaround times, and improved collaboration all contribute to these savings.
The ability to scale quickly
As your marketing team grows and takes on more projects, creative brief software is scalable to accommodate your needs. It can handle a variety of project types and sizes, making it a long-term investment for your organization.
Remote work flexibility
The rise of remote work has transformed how creative professionals collaborate and complete projects. Creative workflow software makes physical location a non-issue. By providing a centralized platform teams are in sync anywhere with an internet connection.


Resource allocation and budget management

Creative projects often require a judicious allocation of resources. The best creative workflow software aids in managing and allocating resources efficiently. It can also help in budgeting by tracking expenses and ensuring that projects stay within financial constraints. This helps projects meet deadlines without incurring costly overruns.
Analytics, risk and performance metrics
Understanding the effectiveness of creative processes is essential for continuous improvement. Creative workflow software includes analytical tools that track key performance metrics. These metrics can range from project completion times to resource allocation and even individual team member performance. These insights guide data-driven decisions to optimize creative workflows and identify areas for improvement.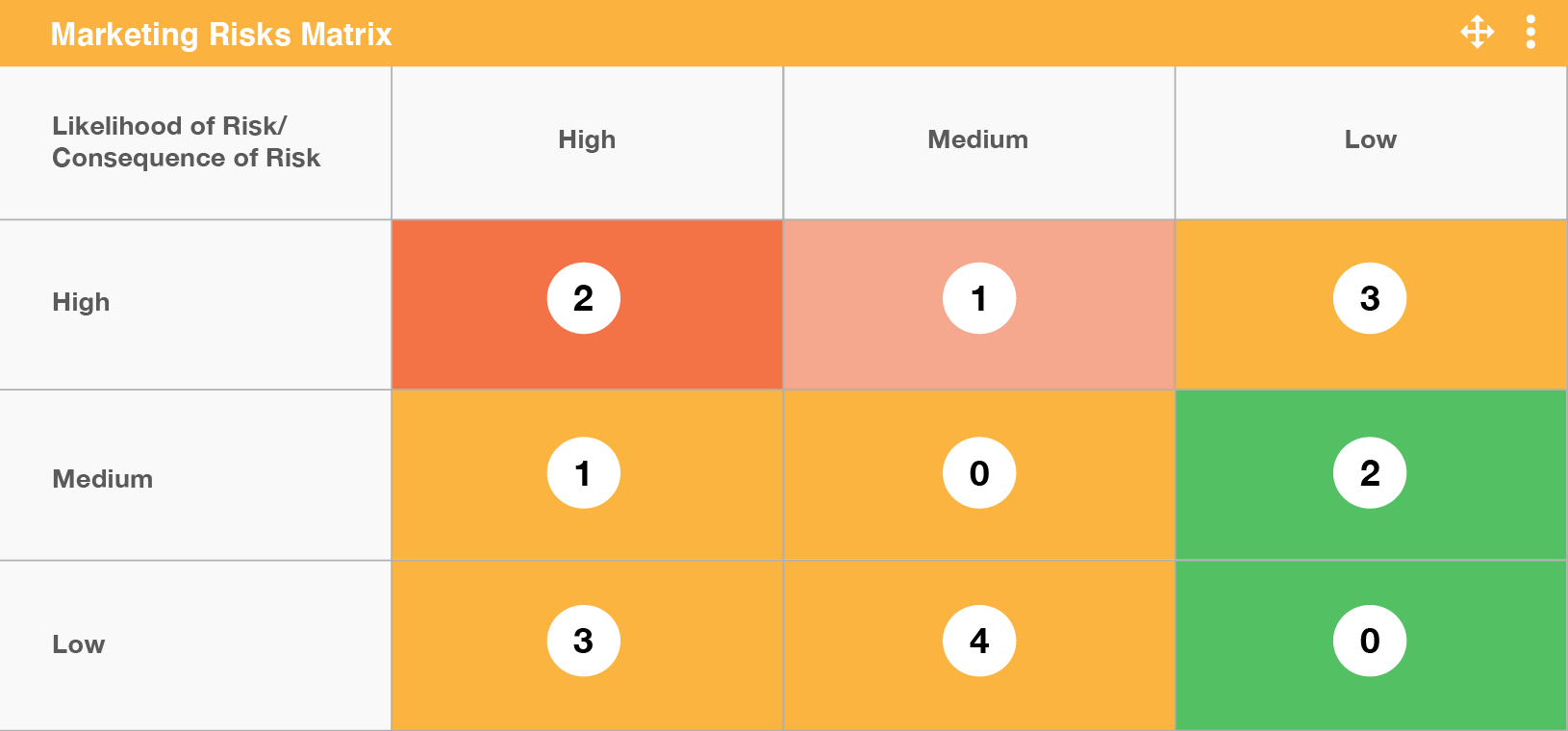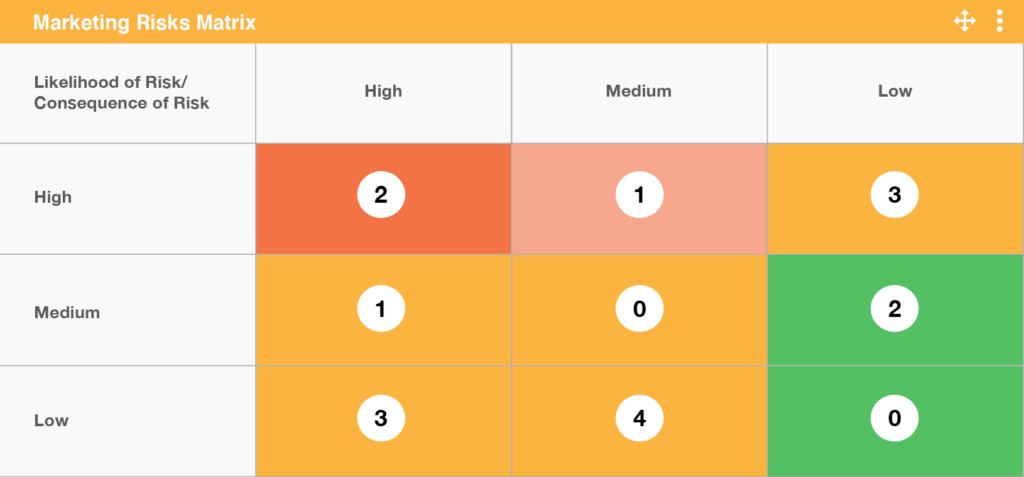 uide data-driven decisions to optimize creative workflows and identify areas for improvement.

Choosing the best creative workflow software
Now that we've seen the advantages of creative brief software, how do you go about selecting the best one for your marketing team? Here are some key factors to consider when making your choice:
Ease of use: The software should be intuitive and user-friendly. Your team members should be able to quickly adapt to the platform without extensive training.
Customization: Look for a solution that allows you to tailor it to your specific workflow and branding needs. It should adapt to your team's unique processes.
Collaboration features: Ensure the platform has robust collaboration tools, including real-time communication, file sharing, and feedback options.
Compliance features: Check that the software provides ways to enforce and monitor brand compliance, including access to style guides and brand assets and pre-approved legal disclaimer menus
Integration capabilities: Consider its ability to integrate with other tools your team uses, such as design software, project management tools, and analytics platforms.
Reporting and analytics: Look for software that provides insights into project performance, such as task completion rates, project timelines, asset usage and approval reviews.
Scalability: Choose something that can grow with your team and handle a variety of project types and sizes.
Customer support and training: Make sure your vendor has a thorough onboarding system and ongoing customer support. Ensuring your team uses the platform is, of course, vital to success.



Security: Creative workflow software typically stores and manages valuable digital assets such as images, videos, and design files as well as sensitive documentation containing budgets and sales forecasts. Their protection is paramount.
Price: Of course, budget considerations are crucial. Balance the features you need with the cost of the software to make an informed decision.
Creative workflows = space for creativity
Creative workflow software, revolutionizes the way creative professionals work. Using tools that take away the admin and the hunt for assets and approvals gives them the clarity and headspace to produce great work. If you'd like to see how these tools can work for your team, we'd love to show you.
Contact us
for more information.