What is Brand Consistency?
Brand consistency is a marketing term you have probably heard before. But what exactly does it mean?
Brand consistency is a business' ability to maintain its communication and brand positioning across all platforms. It consists of how your business 'talks' – commonly referred to as 'tone of voice' – across digital and traditional media. Why is brand consistency important? It is crucial that your brand feels the same across all platforms, and keeps a consistent personality.
Your brand personality is what makes your brand unique and recognizable to your target market. Brand recognition and brand consistency go hand in hand, as you want your customer to identify your brand, and choose it against your competitor's. Customer loyalty is when the consumer recognizes your brand and makes repeated purchases.
Loyal customers may support your brand, however, if your organization's branding is confusing, your target audience may mistake your brand with a competitor's.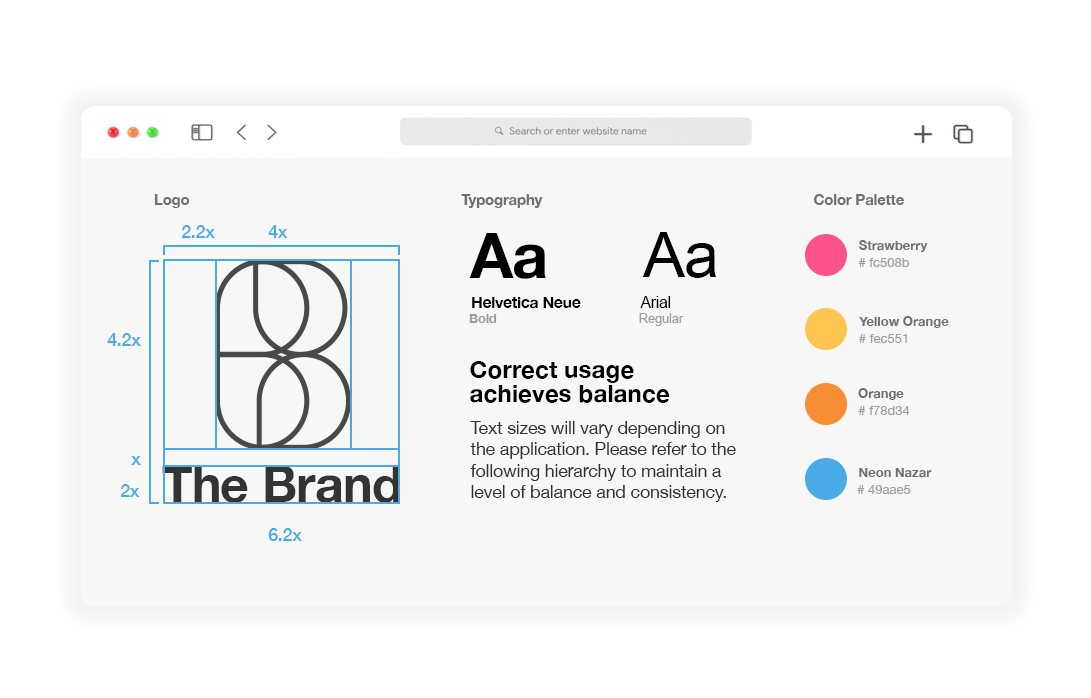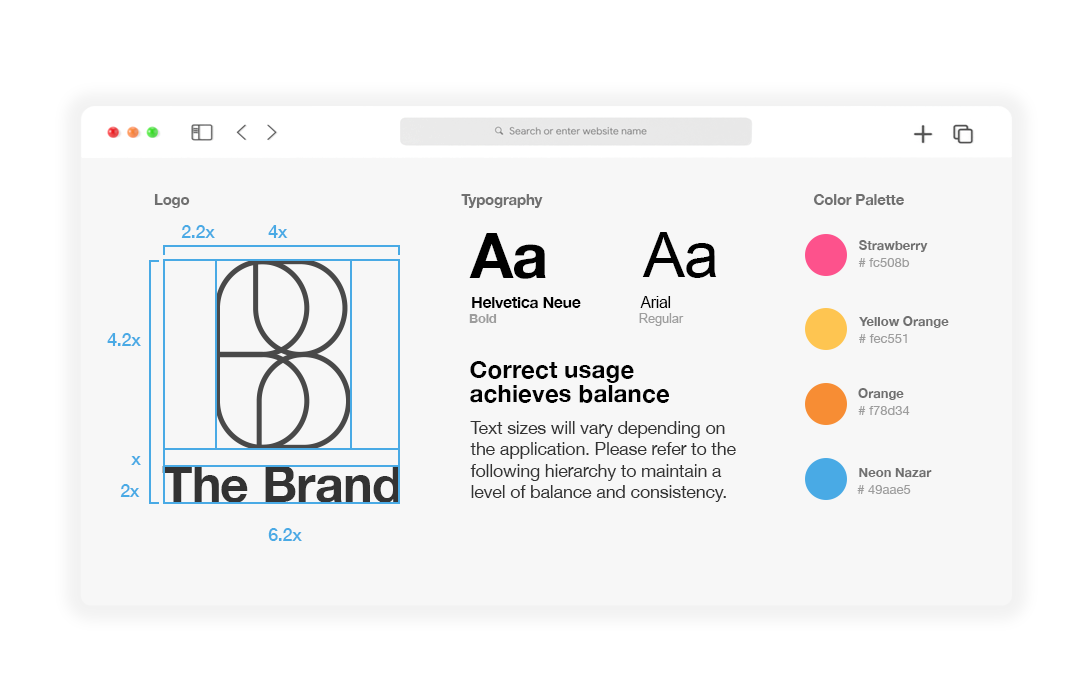 Why is it important to have brand guidelines?
What are brand guidelines? Brand guidelines are a set of rules regarding how your brand should be perceived by your audience. They ensure your brand follows a set standard, both internally and externally. They are the most effective tool to answer the question of how to create brand consistency.
Your brand identity, also known as corporate identity, is how you present yourself to the world. Effectively marketing your identity ensures that consumers are able to differentiate your brand from a competitor's. Brand identity is reflected in your brand guidelines and makes sure that your company has the same 'feel' across all platforms.
Brand guidelines also act as a rulebook for how your brand should present itself. They further your branding, but also deliver a message to your audience. Take Coca-Cola for example. When you think of the logo, you can clearly picture its font and brand colors. It's not just red, it's Coca-Cola red. Brands who strictly follow their style guides are more effectively converting their target audience to associate their brand with a specific colour or font.
How to create brand consistency through design elements
Design elements are the unique parts of your business and include your name, logo and colors. Creating brand consistency boils down to conveying the same brand message to your audience each time. These visual elements should be consistent across all your platforms, including the company's website, marketing materials and social media.
Logo Formats
Your logo should be converted into different formats, including horizontal and vertical, to fit different types of media. This ensures that an appropriate logo can be used in different settings, such as an email signature (horizontal) or a social media profile picture (square).
Fonts
Most brands have two different fonts, a primary and a secondary typeface, that are used for different purposes. The primary typeface is often used for the logo and headings, while the secondary typeface is used for paragraphs and body text. Having rules for the different fonts ensures uniformity, and hence, recognizability. Often the primary font is bold and iconic and the secondary font is more focused on readability.
Color
Color is a very effective communication tool, representing what your brand is all about. Red can represent passion and love, and blue can represent calmness and trustworthiness. Once you have considered your brand's primary color, you can choose a secondary color palette that complements it. White and black are typically used as secondary colors.
Tone of voice
The tone of voice is all about your brand's 'personality' in a written format. Some brands need to ensure they have a corporate tone at all times, while others may find it beneficial to have a more relaxed approach. Your tone should stay consistent across all mediums, including interpersonal and email communication.
Phrasing
Phrasing is an extension of tone. The type of words you choose is very important in creating a brand personality. What punctuation should you use? Will you create headings before each topic in a blog? Do you use industry jargon? These questions should be answered when creating your brand guidelines.
Keep your brand consistent with DAM
If you would like to improve your brand consistency, then brand asset management is essential in keeping your brand up to date. Our DAM software allows your business to upload, store and manage assets from one secure location. Your entire team can find marketing materials in an easy-to-find, shareable place, making brand consistency easier to achieve.
Digital Asset Management allows you to share content seamlessly, approve content faster, and even provides you with unique templates.
If you are interested in creating a centralised asset library, perfect for a consistent brand, apply for a demo of IntelligenceBank's DAM today!