What is Marketing Resource Management (MRM) Software?
Why you need it, and what to look for.
Marketing Resource Management (MRM) is a combination of Marketing Processes and Technology that focuses on a Marketing Team's entire pool of resources in a consolidated single system.
MRM software and applications provide an integrated environment for content planning, production, governance, compliance, and execution. The end goal of an MRM System is to optimize and interconnect marketing initiatives allowing marketing departments to run at maximum capacity with ease.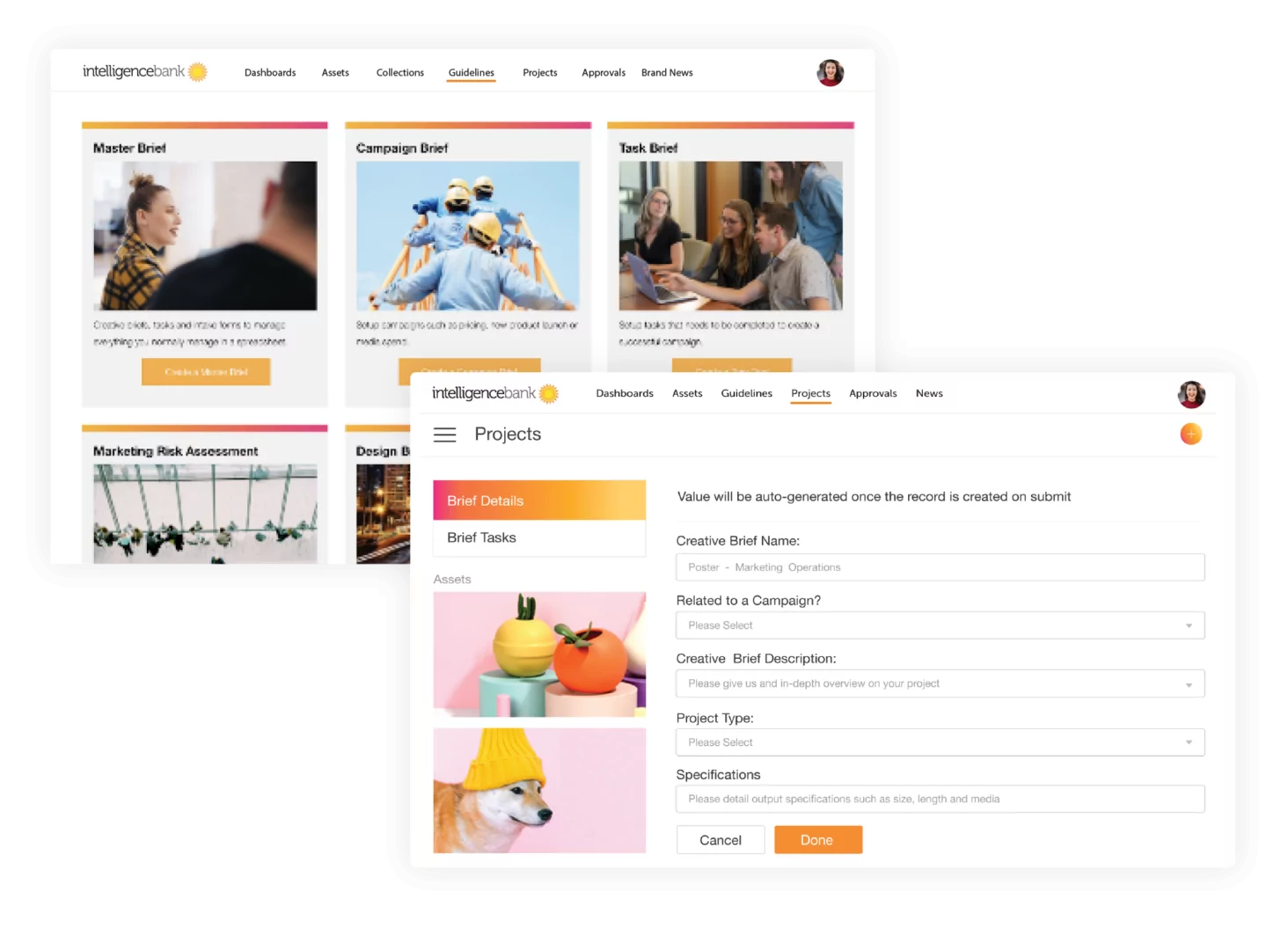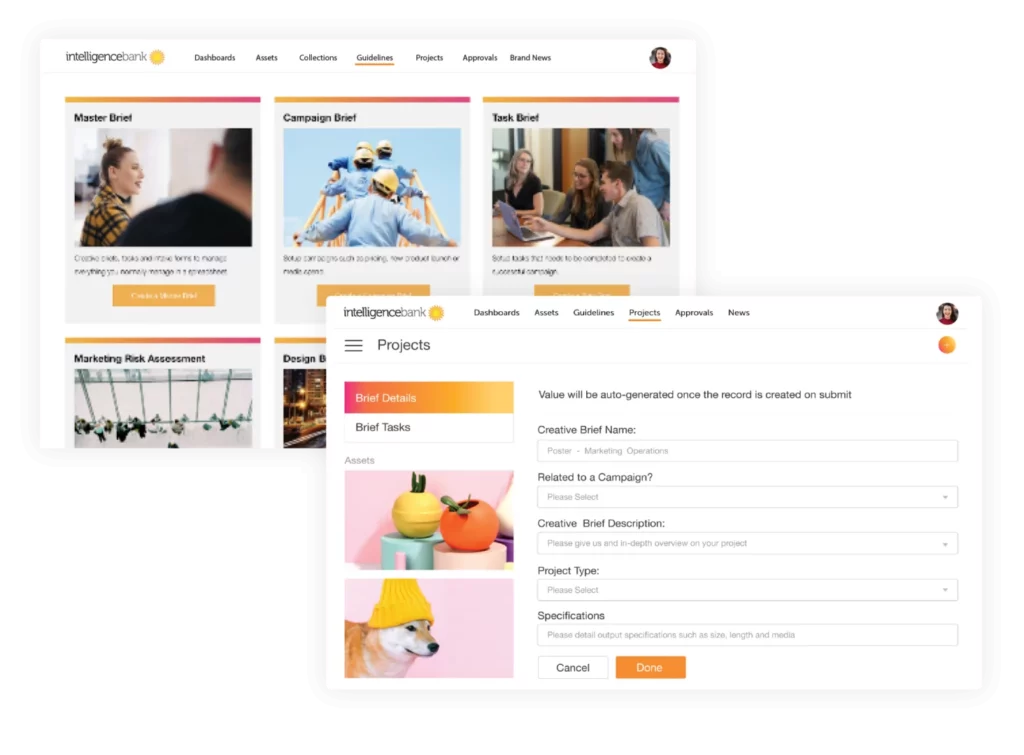 MRM Software increases efficiency
MRM software aims to increase efficiency and save time across the entire marketing pipeline using task automation and process replication to give marketers back valuable time. The right MRM can clean up busywork and administrative bottlenecks by streamlining backend marketing operations.
Marketing Operations made cost-effective
A robust MRM platform is designed to give a bird's eye view of marketing projects that will enable teams to see what can be optimized, what projects are running over budget, and how maximum productivity can be achieved throughout marketing activities.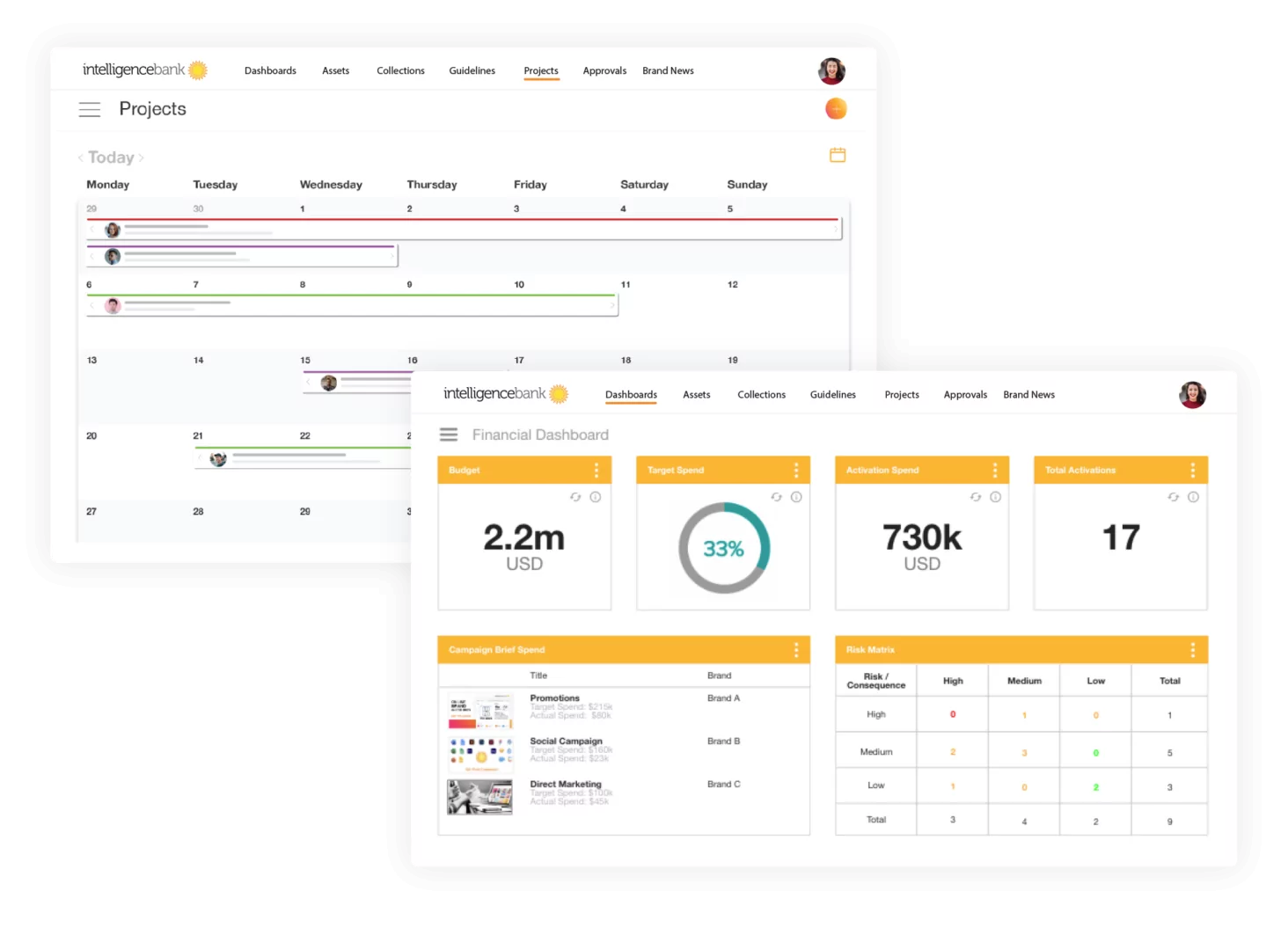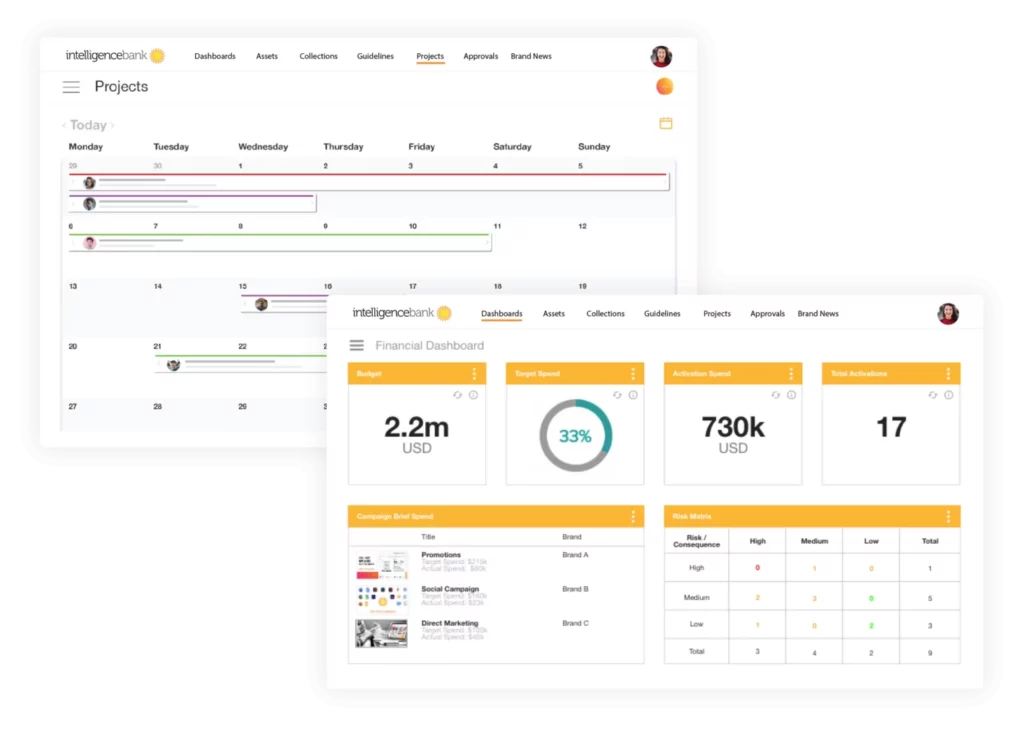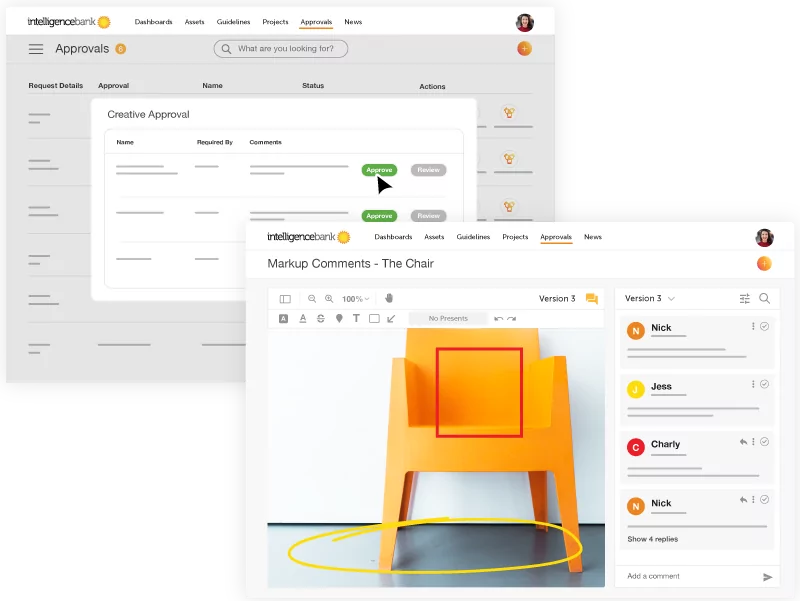 Track Marketing Compliance sync and deploy
Maintaining content compliance across your entire MarTech stack is essential.  MRM Sofware enables your team to plan, create, approve and distribute the right asset at the right time, automatically.  This means you're able to stay compliant and get to market fast! 
Collaboration Tools eliminate silos
MRM software is a single source of truth for marketing departments to operate in. Increasing collaboration across teams and eliminating silos that ultimately slow projects down. Marketing teams have a single operating model for assets, activity, reporting and performance data. Curated portals allow teams to collaborate while staying compliant; permissions, roles, and metadata ensure that content is used in consistent, brand-approved ways.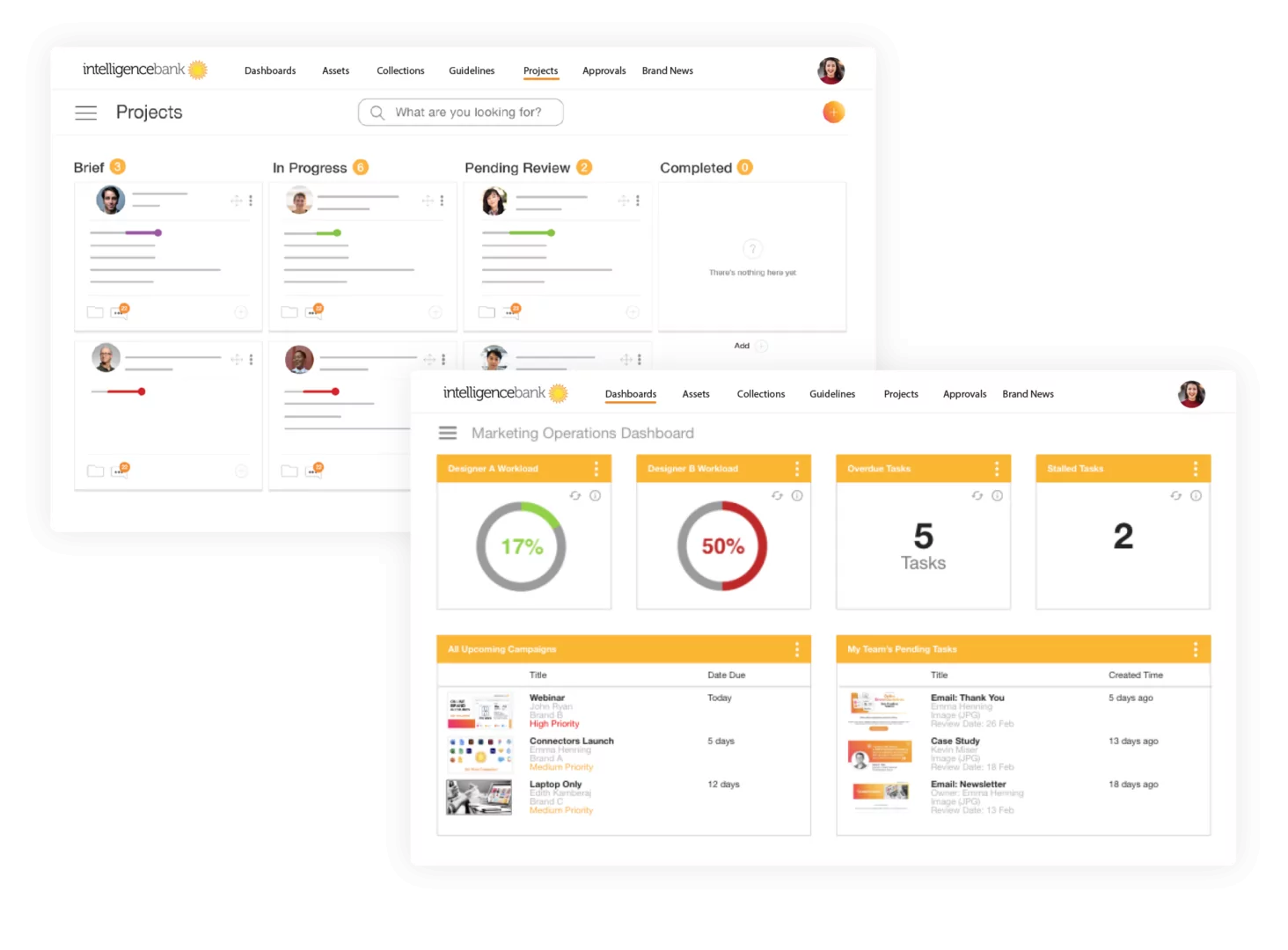 Marketing Resource Management Features

Creative Briefs
Creative briefs, tasks and intake forms to manage everything you normally manage in a spreadsheet.

Kanban + Calendars
Track Campaigns, Briefs and Tasks by Status, Due Date or Owner. Visualise project schedule in Calendar view .
Assign + Track Tasks
Manage marketing teams and agencies by keeping track on all projects and tasks.

Brand Checklists
Make sure creative complies with brand and regulatory guidelines before it goes out.

Risk Scores
Setup project risk scores generated by criteria such as pricing, new product launch or media spend.

Brand + Legal Approvals
Convenient checklists to ensure creative complies with brand and regulatory guidelines.

Conditional Logic
Assign approval workflows based on conditional logic – such as new launch, budget spend amount or risk scores.

Disclaimer Engine
Manage disclosures centrally. Integrate with Creative Briefs or third party apps via API.

Marketing Ops Reporting
Create custom reports and dashboards about budgets, approvals, asset usage and talent usage rights. Perfect for audits and analysis.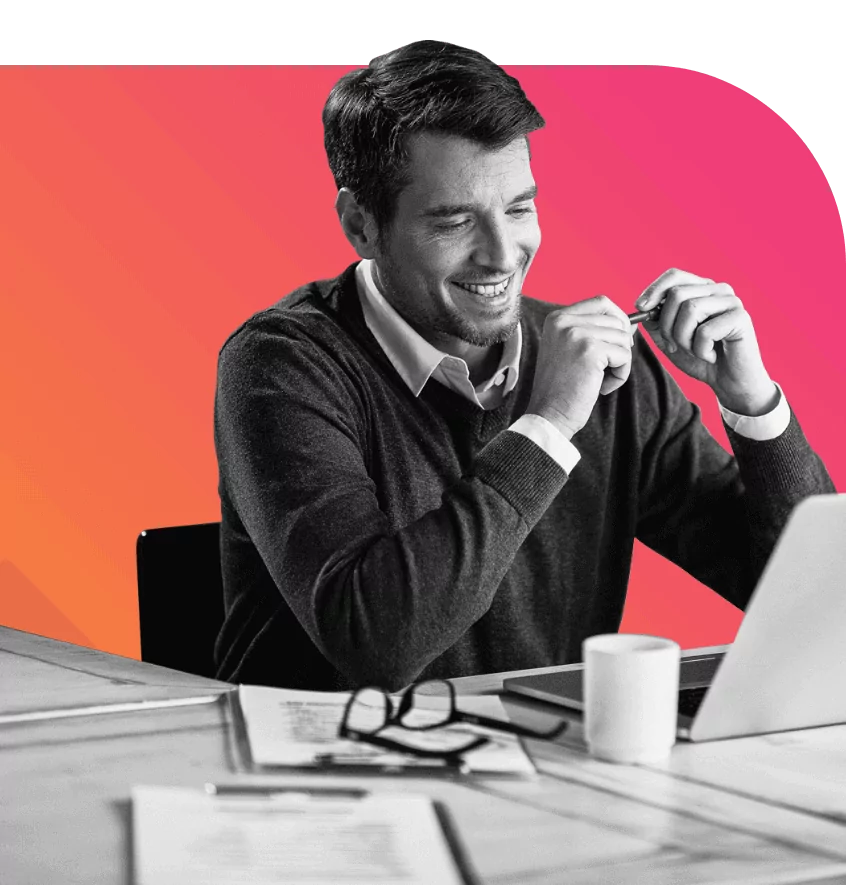 Speak to an expert and learn why the world's leading brands love IntelligenceBank.