Consistency, integrity, and recognition: these three components are the foundations of great brand management. Nailing them is super difficult, (if not impossible), without a solid set of brand guidelines. More importantly, a solid set of brand guidelines that get used. The best way to achieve this is to make them available online. But as you'll see it takes more than placing a PDF of a well put together style guide on a website to achieve best practice.
Discover how NAB, one of Australia's top banks, protects its brand by providing an interactive home for "all things brand".
The challenge
A bank's reputation is one of its most valuable assets. A strong brand associated with integrity and ethical behavior plays a vital role in maintaining existing customers and attracting new ones. NAB, like any major bank, undertakes a formidable brand management task each day. Between specialist marketing teams, external agencies, and partners, they support the comms directed to millions of customers over a vast array of products and services. The brand must align across multiple markets, audiences, and media channels, and critically, meet the demands of regulatory compliance. It's a large job that requires a bullet proof brand management system.
The solution
NAB knows that brands don't remain static, and with that, understand brand guidelines need to be live and dynamic. That's why they engaged IntelligenceBank to construct a comprehensive online Brand Hub portal that encompasses every aspect of the brand's ID. It serves as the single source of truth for all things brand and, with multimedia capabilities, adds a depth and understanding that a simple PDF can never achieve.
Designed predominantly as self-serve tool, Brand Hub is simple enough for low-tech/non-design types to use. Yet, it's clever enough to ensure great work gets produced faster, is thoroughly compliant and 100% on brand.
NAB's extensive brand guidelines and creative asset library are delivered in a cleanly structured, intuitive format along with automation and tracking tools.
Auditable workflow processes cover the lifecycle of a project from strategy to launch and ROI. They are helped along by editable pre-set creative templates, approval tracking, version control, automated replies to common repetitive requests and a dedicated 'Ask the team' in-box.
Access is tightly controlled, and information and assets scaffolded to meet the needs of various audiences or use case. First timers receive full onboarding instructions and a dedicated space for agencies.
BrandHub ensures that at every touchpoint, NAB's branding is consistent and aligned to strategy
Core features of NAB's Brand Hub
Central resource housing all brand-related information, from strategy through to identity, touchpoints,and governance.
Different permission levels depending on user needs.
Artwork files, assets and templates, and an extensive library of NAB owned imagery
User self-service of brand identity guidelines, specifications and governance information
How-to tutorial videos, and walk-throughs to engage and educate
Reviews and approvals via Ask the team form
Full tracking and reporting metrics provide insights on how assets and information are utilised
Ability to communicate directly from the platform to users for all brand updates
NAB's Brand Hub home page is the launch pad for the single source of truth for brand, assets and governance.
Video tutorials are an effective way to ensure brand values and strategy is understood way before anyone discussed a PMS or HEX color.
NAB's Brand Toolbox provides a comprehensive deep dive into the nuts and bolts of the brand in one place. This area is ideal for 'all employees' – not just marketing or agency partners.
Direction is presented in an engaging way.
Icon styles are clearly labelled for each use case.
NAB's vast bank of illustrations can be easily searched and downloaded.
Digital assets can be categorized, such as this file for photographic portraits. Images are approved for use with detailed metadata and tagging which means never second-guessing rights management.
Despite a ton of automation, NAB's brand team are always contactable. Requests are streamlined via the popular 'Ask the team' form submission which reduces brand marketing admin time by 20%.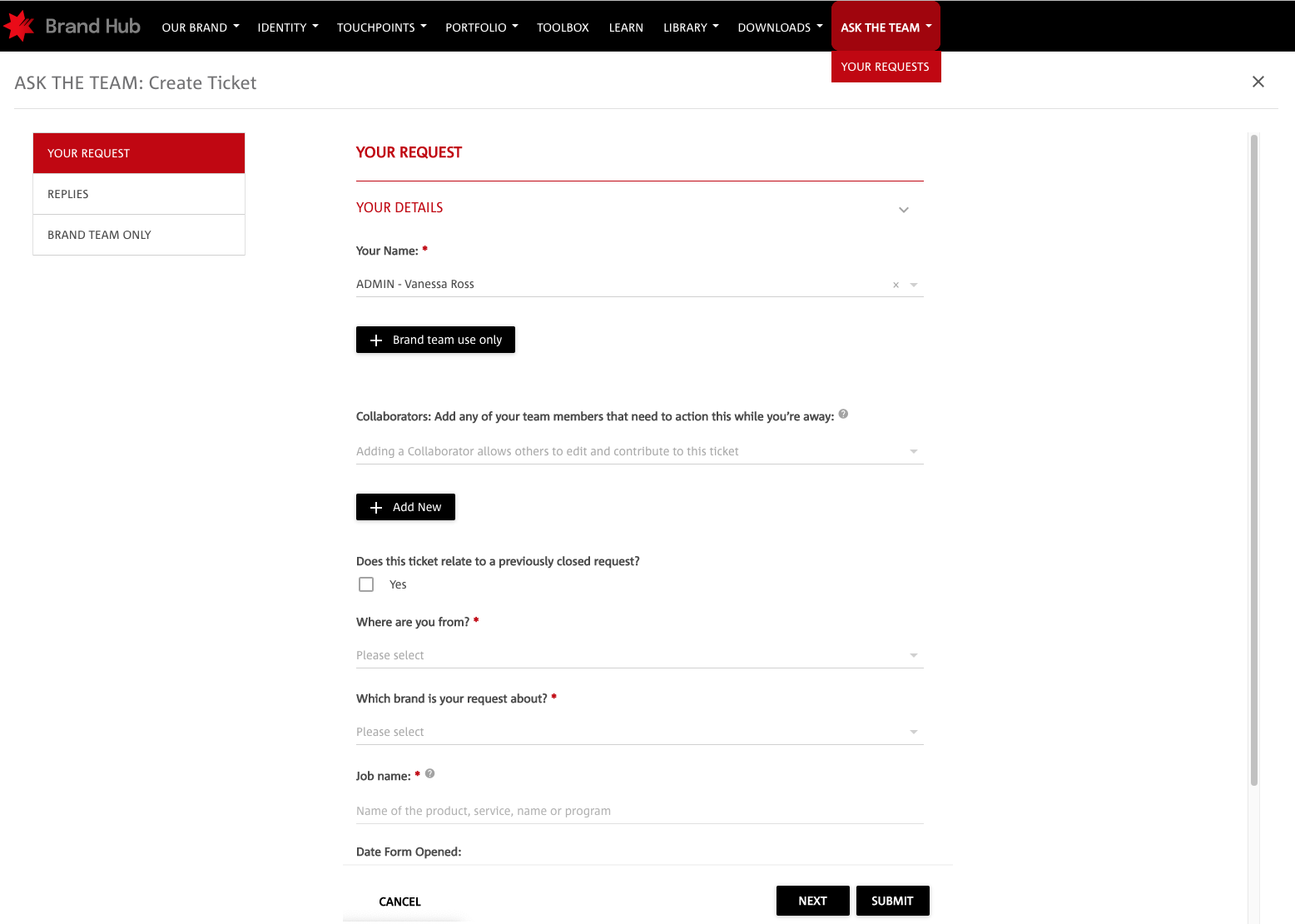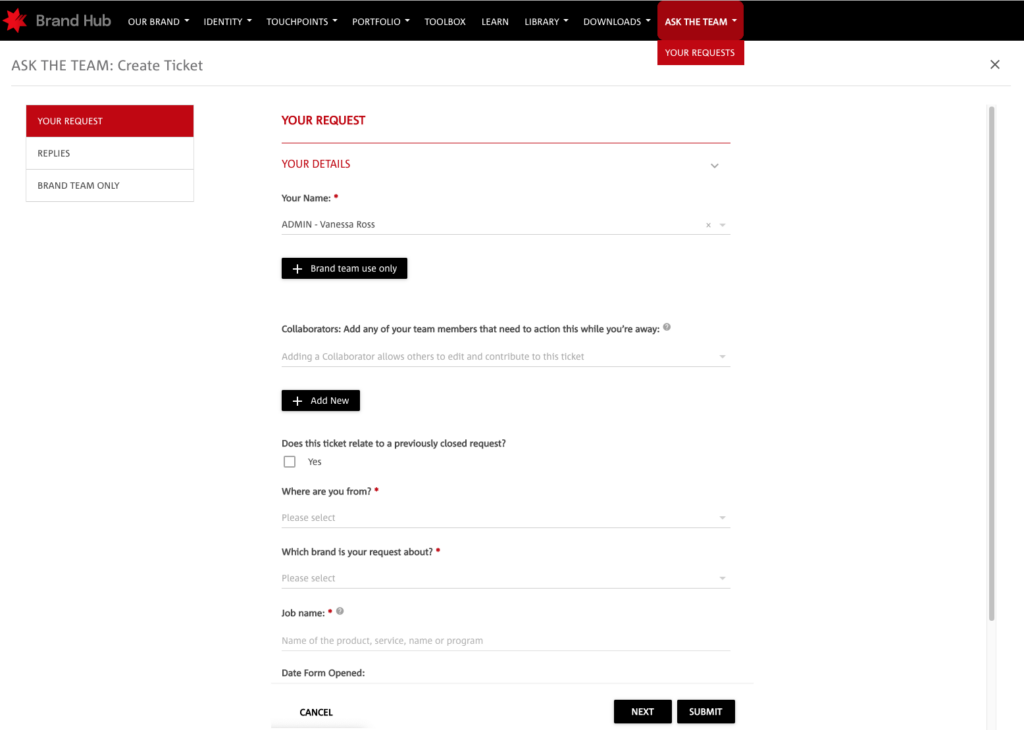 Users are invited to periodic surveys that help improve delivery.
IntelligenceBank's BrandHub can be used as a stand-alone tool, or, integrated into our wider end to end marketing operations solution. We offer a full suite of tools including, campaign workflow, digital asset management, reporting dashboards and disclaimer engines.
To find out more about how you can release your brand guidelines from PDFs and email trails to maximize their impact, read more or get in touch.