MARKETING OPERATIONS SOFTWARE
Escape the chaos of spreadsheets, emails and shared drives
Manage digital assets, marketing content production, creative collaboration, brand compliance and approvals – all in one place.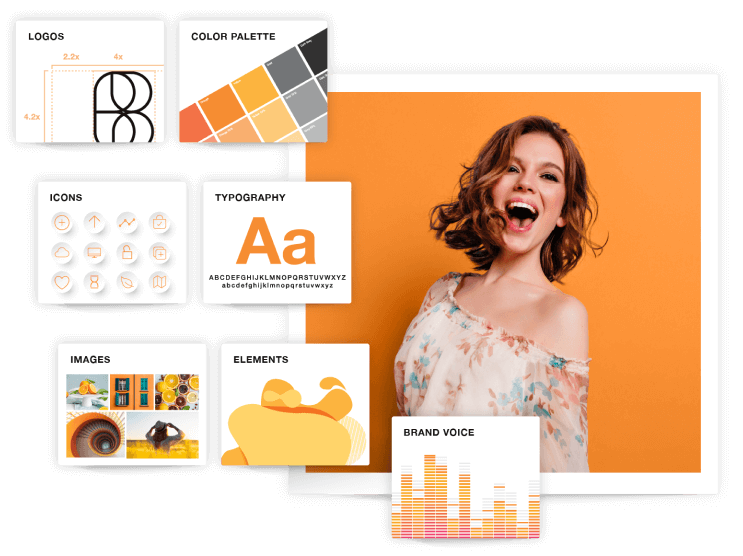 Our processes are now more efficient and we have peace of mind knowing all creative runs through the appropriate channels before it hits the market.
Marketing Operations Excellence Manager at Suncorp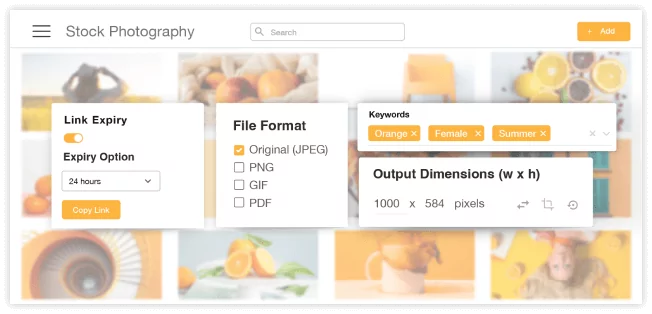 Manage assets in one place
A central hub for all your assets, connected to the entire IntelligenceBank platform.
Store, search and share images, videos, audio files documents and web URLs.
Access every creative version together in one location for better record keeping.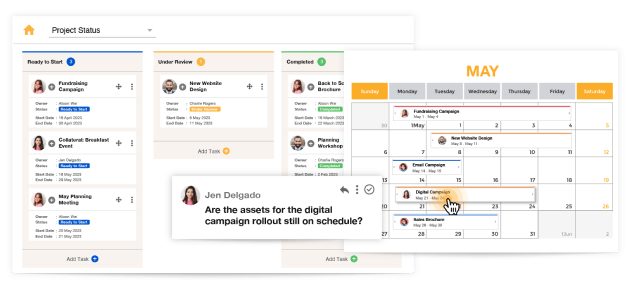 Visualize marketing projects
Calendar, Kanban and Card views give you full visibility of your projects.
Assign tasks and keep track of what your team is working on.
Link from each project to briefs and creative assets.
Make compliance easy for everyone
Keep a record of campaign and creative approvals as well as asset usage.
Disclaimer engines generate legally approved disclaimers quickly.
Legal checklists and marketing risk assessments are integrated with briefs.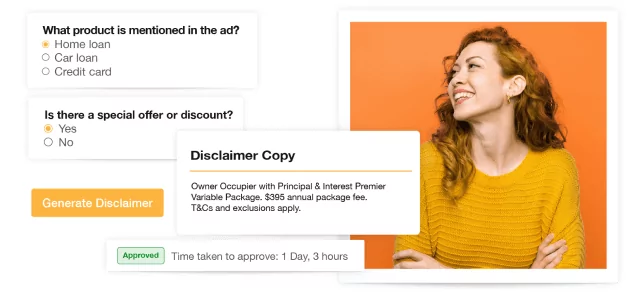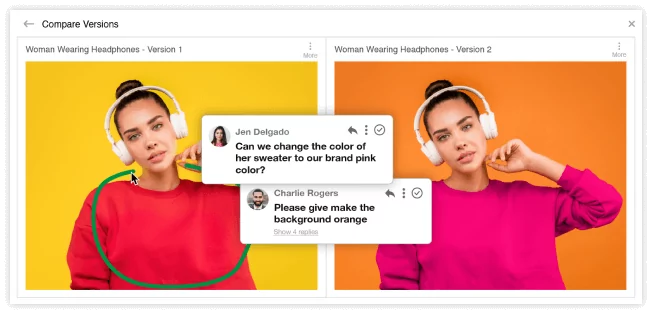 Empower teams to collaborate in real-time with proofing & markups. 
Annotate and make comments directly onto creative assets.
Compare version drafts side-by-side to instantly see changes made.
 Automate creative production
Use locked-down creative templates, enabling personalization without going 'rogue'.
Manage and monitor marketing requests with a dedicated Marketing Inbox. 
Encourage self-service, reduce production time and give the business what they ask for sooner.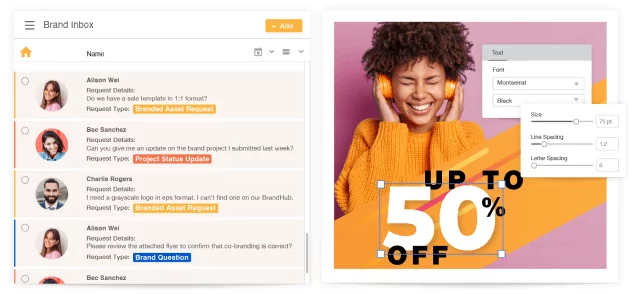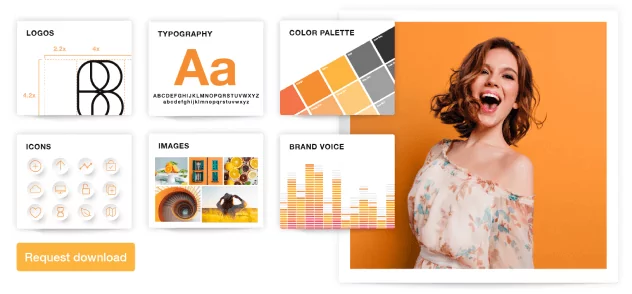 Online brand portals help marketers and agencies find brand assets quickly.
Marketing approval platform ensures all creative is brand compliant.
Limit asset usage to brand approved files only, with verified talent usage rights.
Connect your marketing apps
Integrate with your creative applications, CMS and with Microsoft and Google Apps. Save serious time by never needing to leave the app you're working in.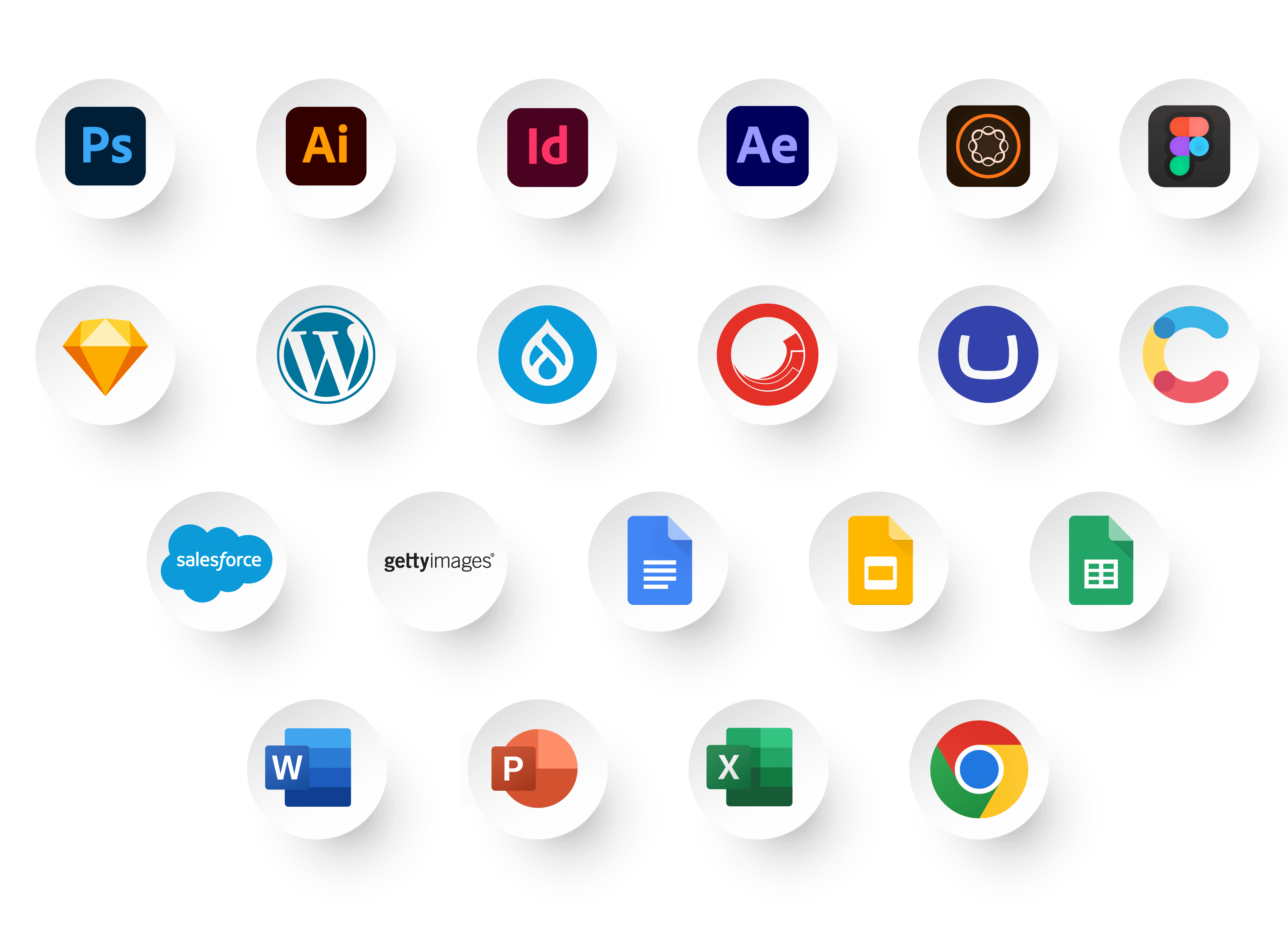 Ready to get brand and legal approved content out the door faster?
Chat with one of our product experts now.