Step aside true crime, it's time to make a little more space for the ever growing genre of brand strategy podcasts. There are over 1,000 marketing podcasts to choose from, and while none of them contain stories of unsolved murder, they are captivating listens. When you think about it, there is no other forum where you can hear marketing legends and innovators in deep conversation about their brand strategy experience and their lives.
We've reviewed the best of the best and compiled a list of our top ten picks you cannot miss.
The Best Brand Strategy Podcasts
1. Brand Intelligence
2. Uncensored CMO
3. Rebrand by Scott Harkey
4. The Business of Branding
5. Just Branding
6. The CMO Podcast
7. On Brand with Nick Westergaard
8. Let's Talk Branding
9. Brand Master Podcast

10. Building your Brand Foundation
#1. Brand Intelligence 
Hosted by IntelligenceBank CEO Tessa Court and CMO William Tyree, the podcast features interviews with visionary marketing leaders to pull back the curtain on what makes effective brand strategy. These candid, entertaining and insightful conversations are great for those looking to build their brand strategy, innovate and learn from the best. Be sure to queue this series first.
Start with this episode featuring Lani Evans who talks to Tessa about the high speed world of F1 brand management.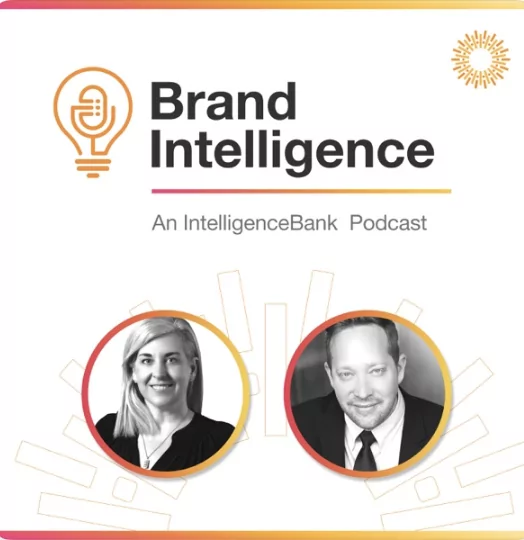 #2. Uncensored CMO
Jon Evans, the show's host and creator, began the podcast to explore "the good, the bad and quite frankly downright ugly truth about marketing theory & practice." And he delivers. With entertaining guests from a wide range of disciplines, there's plenty of brand strategy intel in this podcast.
Start with this episode featuring Luke Boase, founder of Lucky Saint, the world's first 'alcohol free only' beer brand.   
#3. Rebrand with Scott Harkey
If you want to hear a collection of brand building stories, tune in to marketing strategist Scott Harkey. You'll hear about brand strategies, frameworks, launches, and lifecycles of world-changing marketing campaigns from the people who know them best – the marketers responsible.
Start with this episode featuring Amy Colbourn who discusses establishing the Virgin Hotel brand in Las Vegas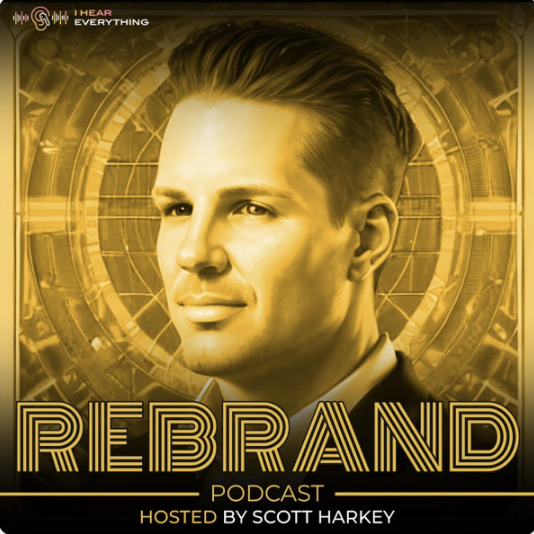 #4. The Business of Branding
Branding expert Nikki Arensman, takes you inside the creative process of building an impactful, irresistible and profitable brand. Whether you are creating a new brand, refreshing an existing one or entering into a new phase of entrepreneurship, The Business of Branding will offer you a fresh perspective and insightful guidance through intimate interviews and discussions that will help you build a standout brand.
Start with this episode featuring Maureen Mwangi, the brains behind strategies for big name brands Dove, Loreal and Chobani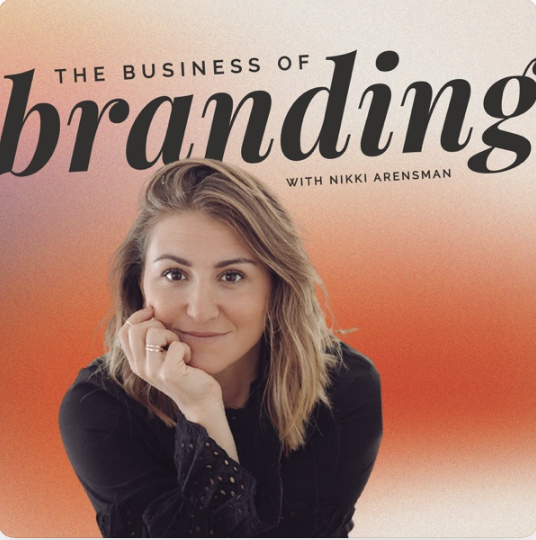 #5. Just Branding
Just Branding is a podcast dedicated to helping designers and entrepreneurs bridge the gap between strategy and design. Each episode the hosts are joined by branding professionals from around the world to discuss the benefits of brand strategy, top tools, how to sell strategy, brand purpose, brand positioning, neuroscience, brand personality, messaging, storytelling, brand naming, tag lines, logo design and more. The show has been running since 2020 so there is a great back catalog of episodes to keep you busy.
Start with this episode on mastering brand building in a regulated world with wellness brand strategist Terri Goldstein.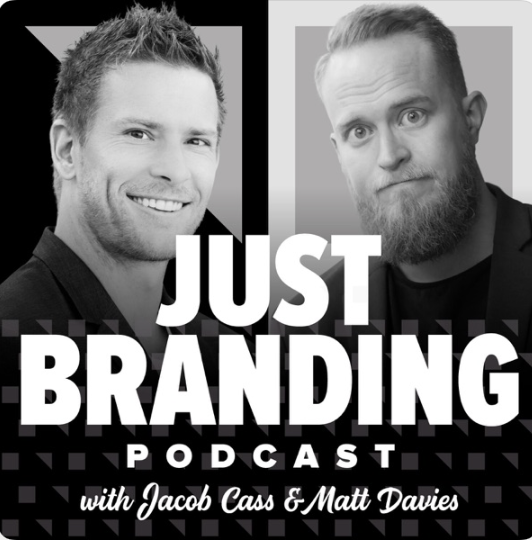 #6. The CMO Podcast
Former Proctor and Gamble CMO Jim Stengel's podcast includes conversations with an impressive list of CMOs from a wide range of industries. He delves into their thought processes and motivation across topics such as creativity, brand building and leadership.
Start with this episode featuring a discussion with Mail Chimp's Michelle Tait about leading a brand through acquisition.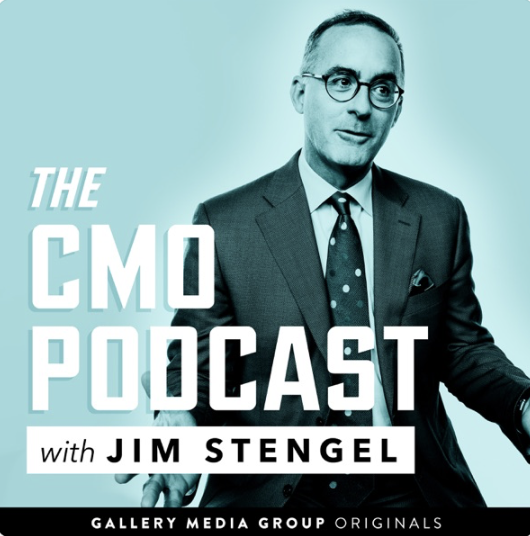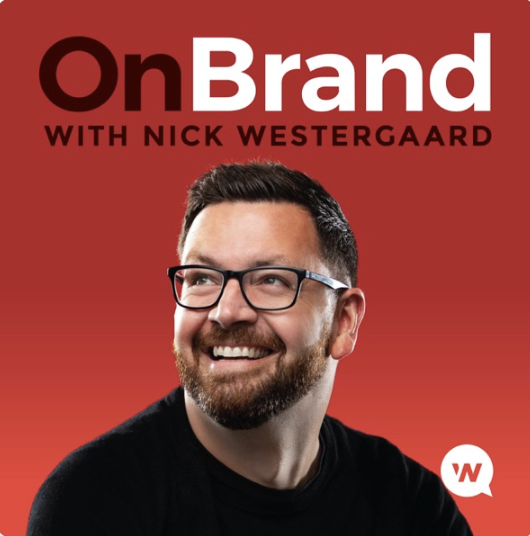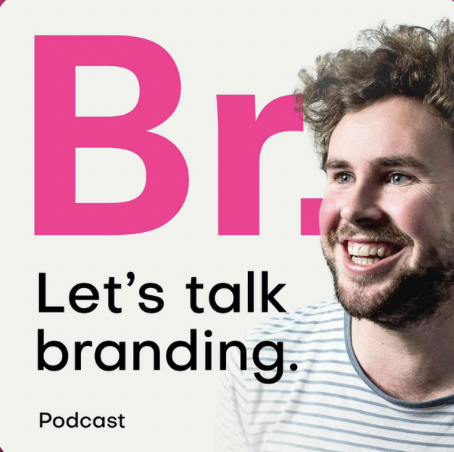 #9. Brand Master Podcast
With 281 episodes and counting, there's no shortage of brand strategy content on this podcast. Host Stephen Houraghan delivers impassioned opinions designed to help marketing professionals and entrepreneurs build brands using strategy, psychology, and creative thinking. 
Start with the very first episode that discusses the ten critical elements every brand strategy must contain.
#10. Building your brand foundation
Thad Cox is a brand specialist and consultant who produced a series of podcasts on brand strategy. Thad is a one man band, so don't expect any jolly banter, this is more of a straight delivery of stories and intel. Although there are no new episodes in the pipeline, there is a rock solid bank of brand strategy fundamentals that are well worth the listen.
Start with this episode on the importance of building your brand story.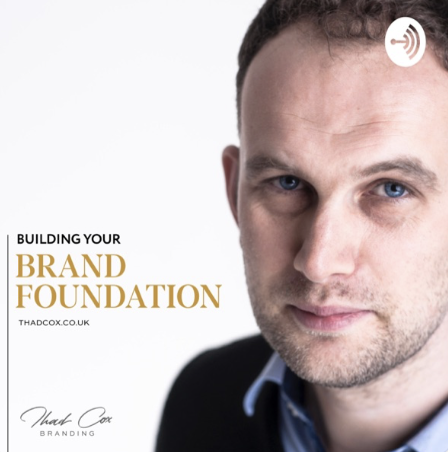 Finding a great brand strategy podcast
Recommending a podcast is like recommending a book or a TV series. It's super personal – one person's yuck is another person's yum. But there are some tips we can share to help you sort through the charts and queue your listening.
Style
Are you interested in the topic, host or guest? You have to have some level of connection right off the bat if you're going to absorb anything you hear. Consider whether you're up for banter with regular hosts or guests, or whether you prefer a scripted show.
Content
Does the show description and format marry up with your needs? Do you need inspiration from fellow marketers? Maybe a conversational interview-style brand strategy podcast is for you. If you're after knowledge around specific strategies, select a show with case studies on specific topics or categories. 
Bang for buck
Aside from an investment of your time, let's face it, podcasts are free. If you can't get enough of a particular podcaster, see whether they have a subscription option for bonus, early access or ad free content.
Production quality
A podcast can have the most amazing brand strategy content ever produced, but nobody will make it through to the end if it's poorly presented, recorded or edited.
Medium
Obviously podcasts are an audio medium, but many shows now offer downloadable transcripts – perfect if you plan to use some of the insights in the future. Some also offer live video recordings which is great for those after a brand strategy podcast with a personal touch. 
Check the reviews
More reviews and stars are a clear indication of a great brand strategy podcast. Also read what your fellow listeners have to say in the comments to see if it jives with your expectations.
Upskilling you can enjoy
We can now level up our brand strategy game while doing enjoyable activities like walking the dog…as well as doing dull activities, like ironing, to make them more enjoyable. Hooray for brand strategy podcasts!
10 More Great Marketing Podcasts
To add to your arsenal of up skilling tools, here's a list of some more great strategy and marketing podcasts that will help top up your knowledge on all things brand. 
1.    Everyone Hates Marketers – No BS Marketing Podcast, Louis Grenier
2.    Brands on Branding, Brandon Birkmeyer
3.    Brand Builders Lab, Suz Chadwick
4.    Brand Conversations, Sun Mother Studios
5.    On Strategy Showcase, Fergus O'Carroll        
6.    Marketing Against the Grain, HubSpot Podcast Network
7.    Marketing Week, Marketing Week
8.    Marketing Meetup Podcast, The Marketing Meetup
9.    Marketing Today with Alan Hart, Alan B. Hart
10.  Black T-Shirts, LiSTNR