Get more from Online Brand Guidelines
Discover our 10 Best Practices for Online Brand Guidelines. These guidelines are perfect for anyone that wants to take their Brand Guidelines to the next level, ensuring all work is brand approved. And an absolute must for anyone still using PDF style guides.
1. Make Guidelines Interactive

Transform your static PDFs into a self-service brand experience.
Make use of rich media, link to download assets, and make navigation and search more intuitive.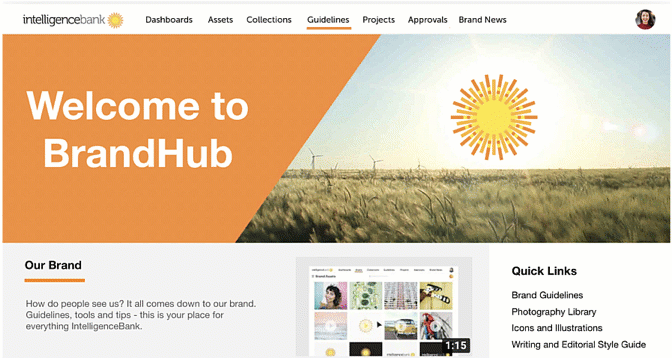 Rich Media Experience
Incorporate rich media such as videos, animations and audio to illustrate complex branding concepts and make them more engaging to your audience. Provide a more comprehensive and immersive learning experience that increases retention of your brand story, as well as specific Do's and Don'ts across usage of your logos, colors, fonts, imagery and voice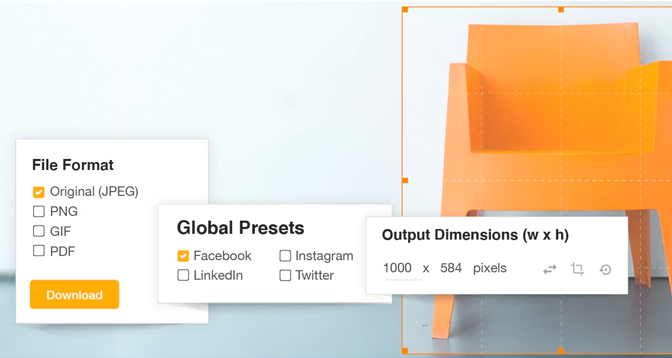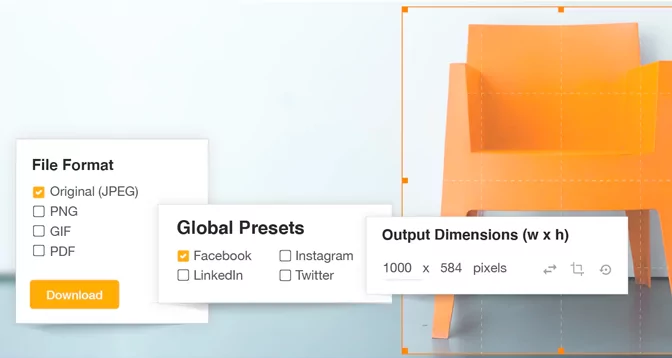 Download Assets Directly
Allow approved to downloadable assets such as logos, brand imagery, and font families. It's a faster, more elegant solution to accessing approved brand assets and guarantees people are always in possession of the latest and greatest.
2. Don't forget UI elements
Optimize brand guidelines for digital. Include UI element guidelines for web fonts, forms and buttons.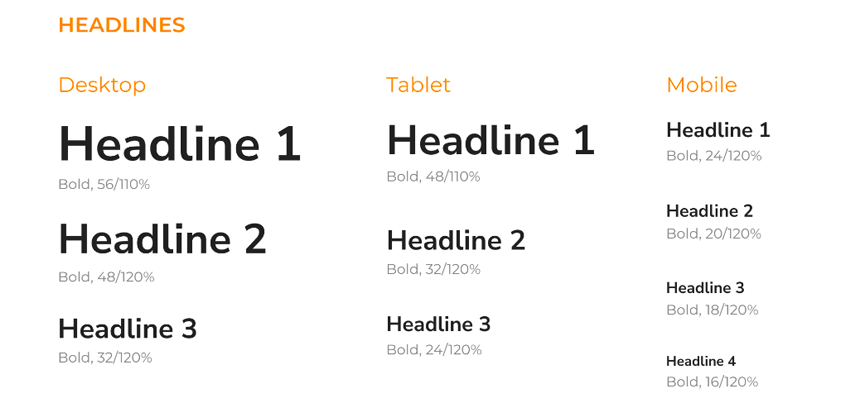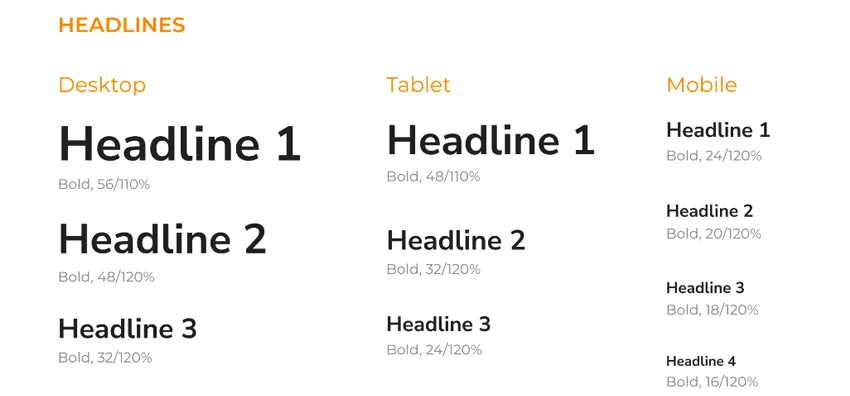 Include web fonts, loaders, forms…
Web designers and developers don't want to work out of PDFs. Brand guidelines have traditionally ignored this area, which is surprising given the prevalence digital media has in our lives. Online brand guidelines are perfect vehicle to demonstrate UI elements. Items such as web fonts, loaders, forms for data collection, buttons, icons and their preferred positions are all best demonstrated in online brand guidelines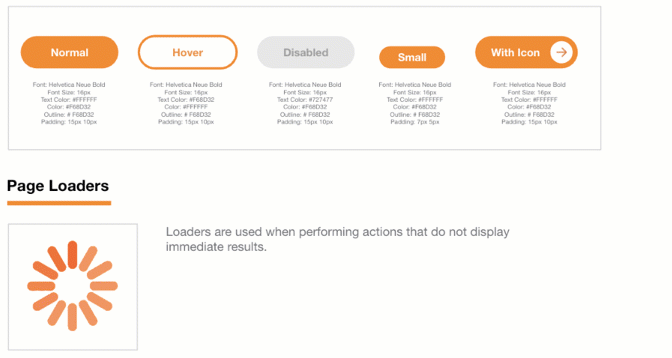 Digital Brand Experience
UI heavily impacts the visual digital experience of your brand influencing your website, email, social media and many other digital campaigns. Making them a part of your online brand guidelines can make life easier for your dev team, streamline the design and development process, and ensure a cohesive and compelling digital presence for your brand.
3. Be partner friendly
Co-branding instructions makes life easier for partners.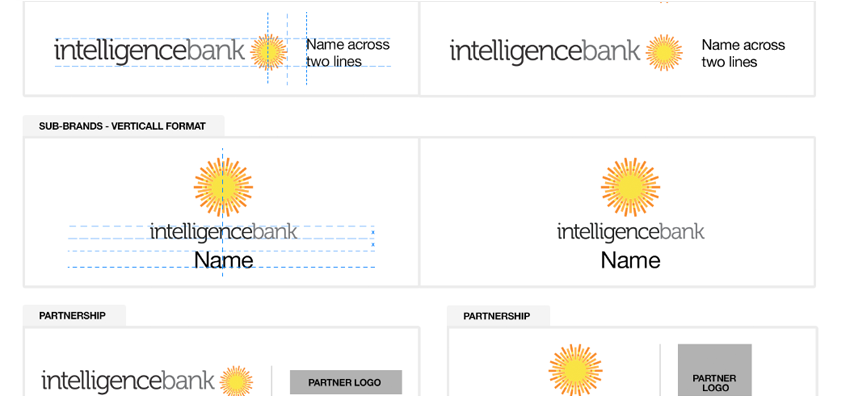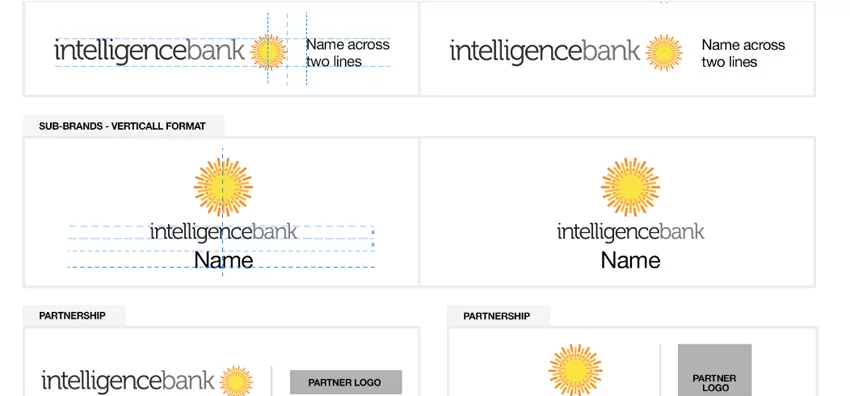 Co-Branding Instructions
Partnerships and brand collaborations take many shapes and sizes. They can include distributors, resellers, affiliates, influencers and other third-party businesses – all of which may use your brand assets for co-branding purposes. To ensure that your brand is consistently and appropriately represented, it's essential to provide partner-friendly brand guidelines.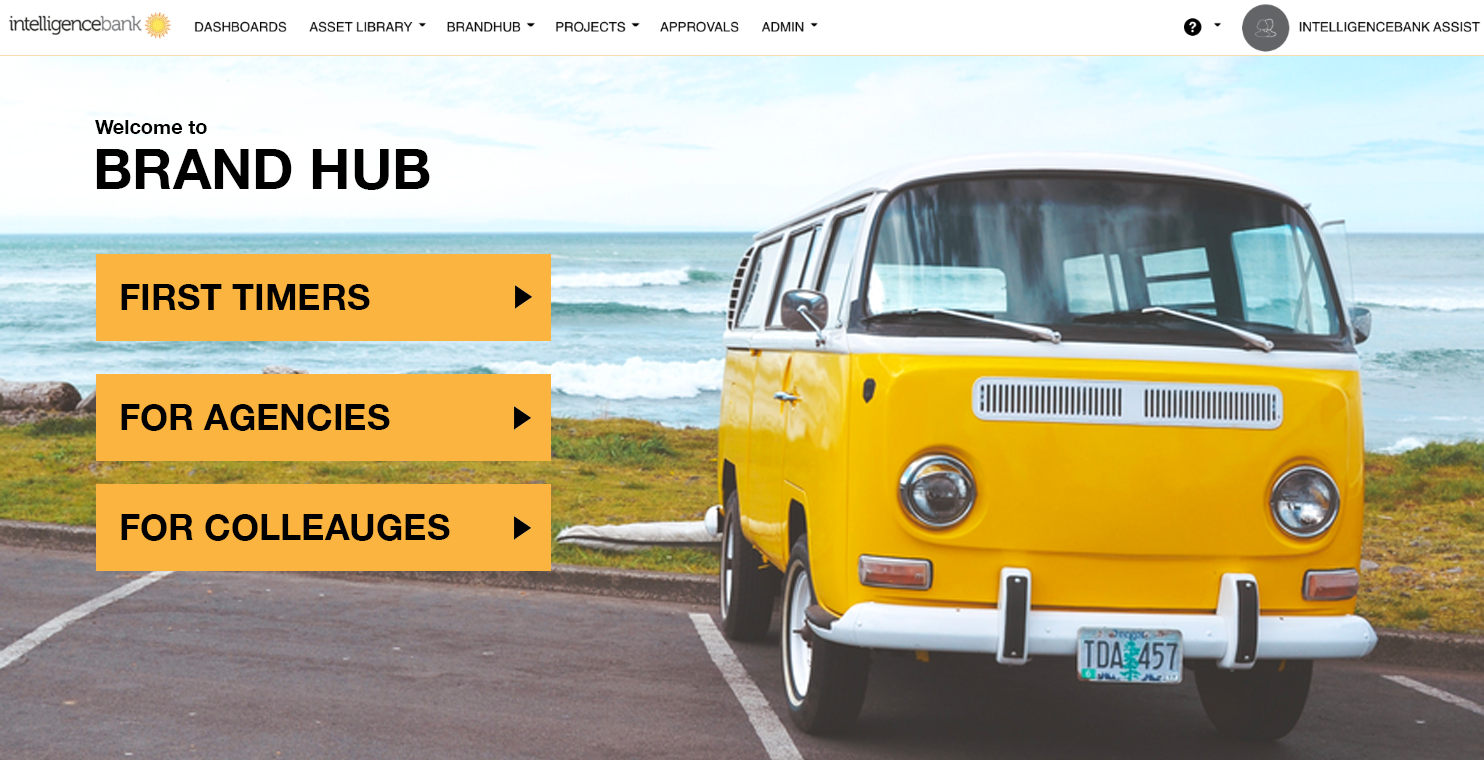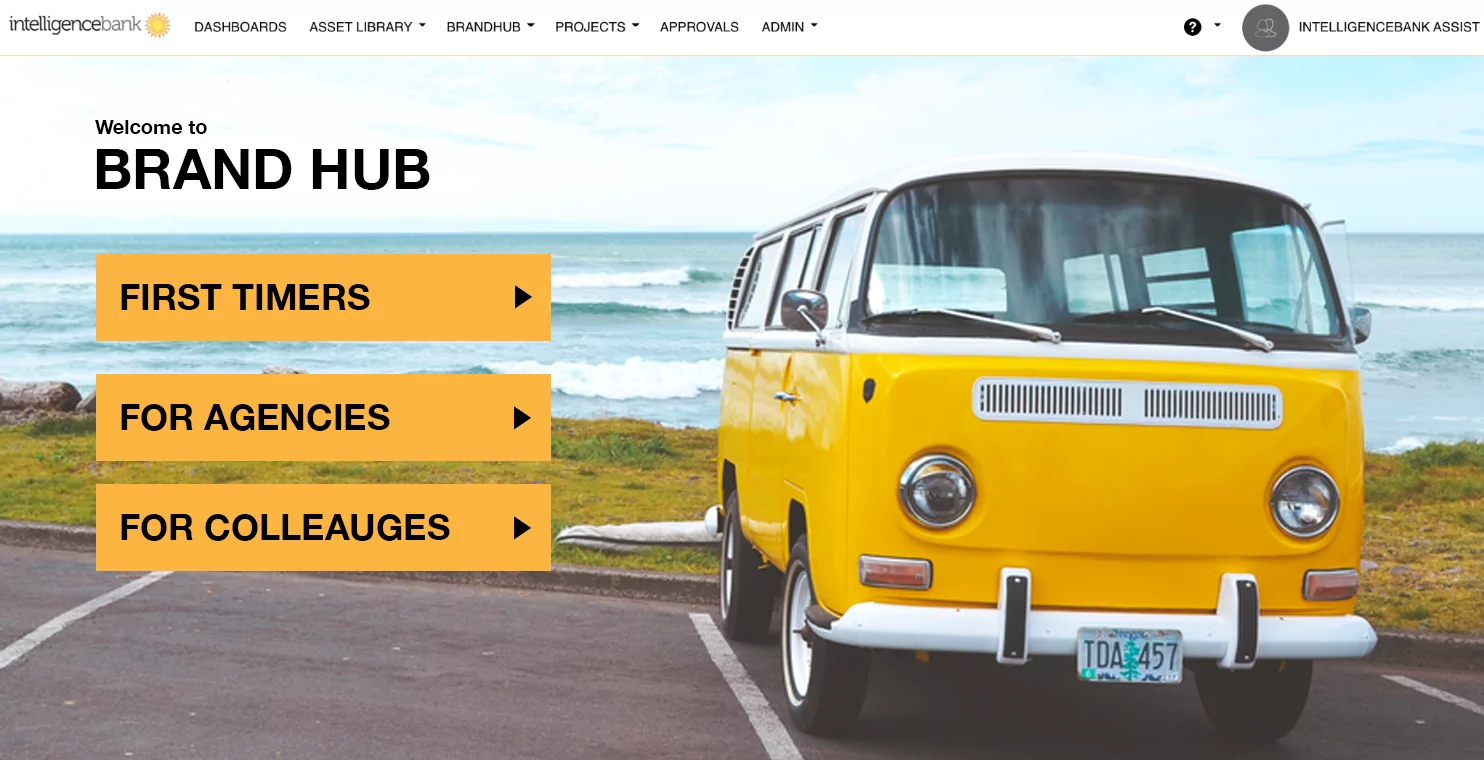 Partners Only
These guidelines should include clear instructions and specifications for co-branding, including pre-prepared logo lock ups, color schemes, typography, and other visual elements. We recommend keeping these instructions in a separate section within your online brand guidelines so they are easy to share and keep private.
4. Showcase best practice
Connect your brand guidelines to your Digital Asset Management (DAM) platform to showcase on-brand excellence.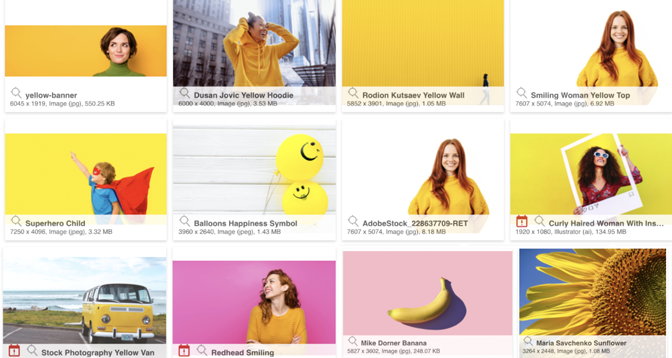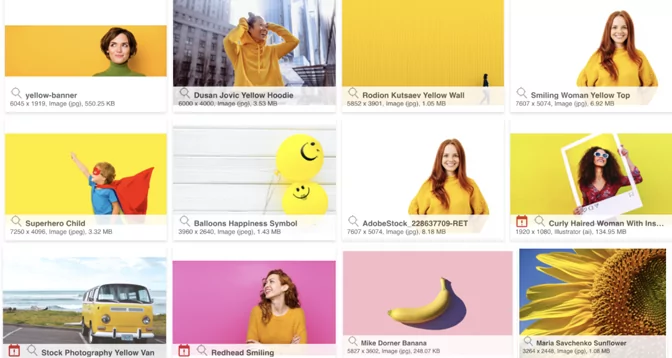 DAM showcase folders
If you want creatives to be on brand, show them examples of exactly what 'on brand' means. This best practice is where connecting your online brand guidelines to your digital asset management platform becomes really important. As more assets are added to your platform, they are available in real time via your brand guidelines.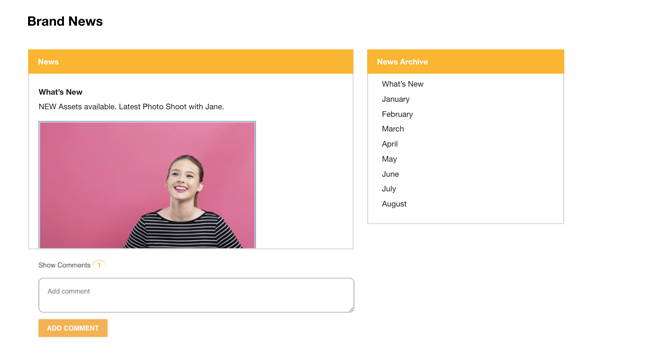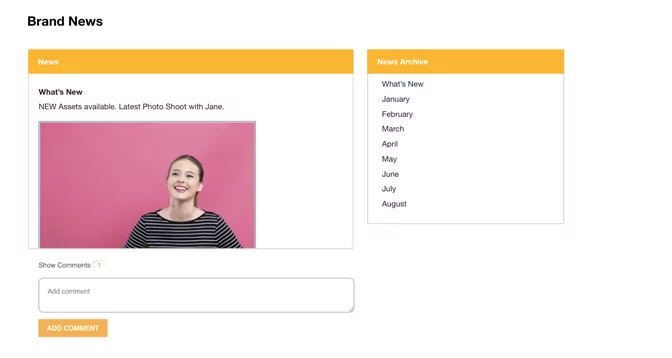 Broadcast Guidelines
Another way to demonstrate best practice is to broadcast it. At IntelligenceBank, we call this Brand News. This section of your brand guidelines lets people who care most about your brand stay updated with the latest developments.
5. Find and Share Assets
Setup search and navigation to make finding assets, brand rules and examples easy. Easily share assets with preset options for common types and sizes. Share files internally or externally from your DAM using email and CDN links.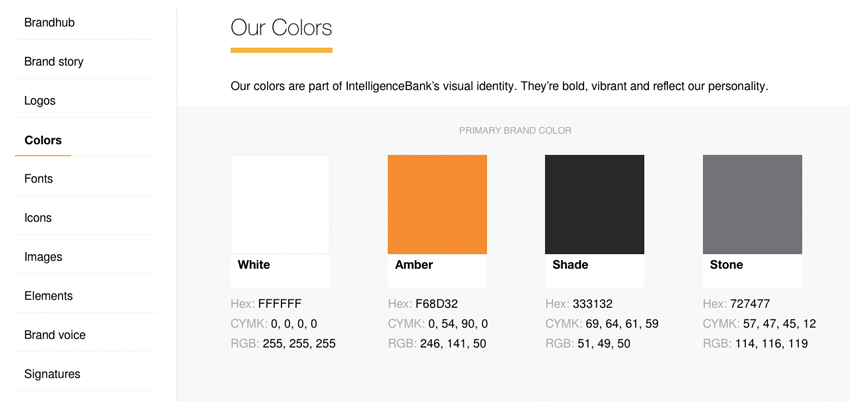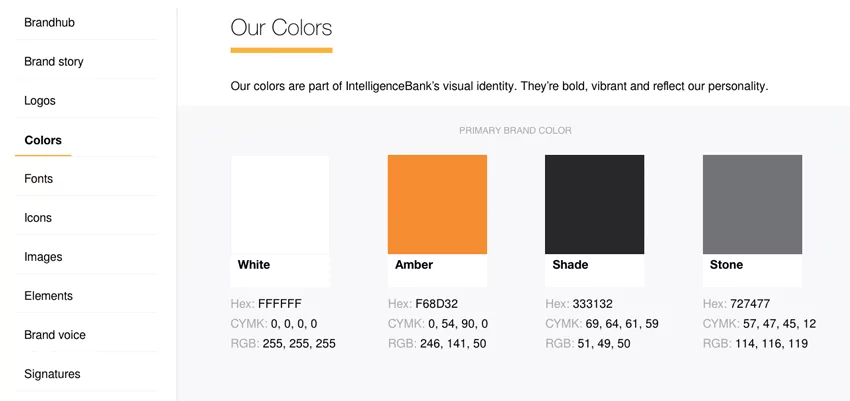 Navigation
No more flipping through a 50 page PDF. Find what you are looking for either through well-structured navigation or a simple search.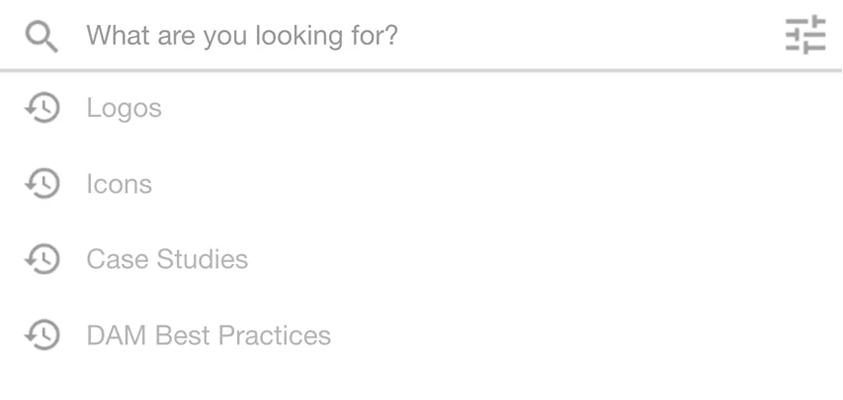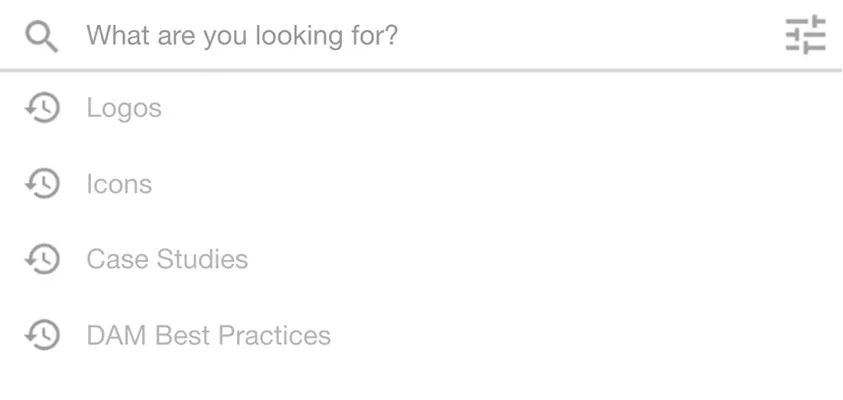 Search
Search is a great way to find what you need fast. Search by file name, description, file type, and more. AI image tagging means you can search for elements within your images and videos.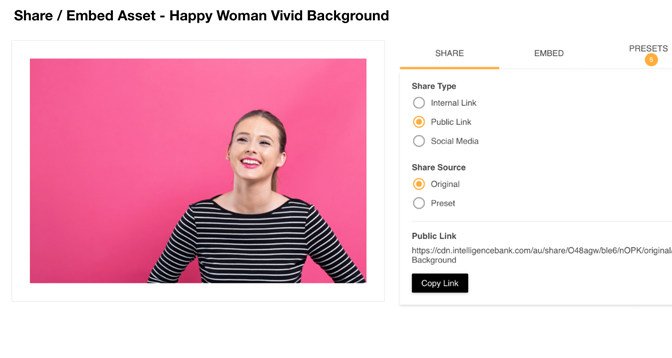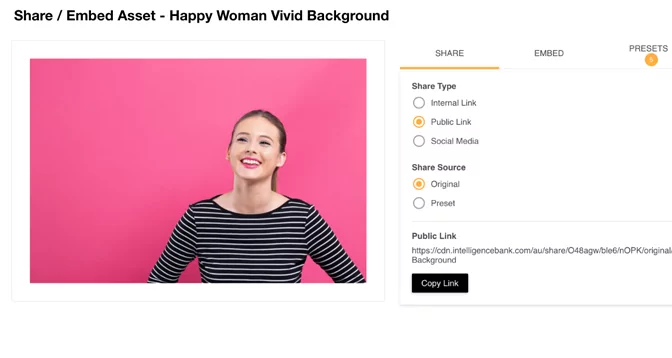 Share Assets
Online brand guidelines and connected asset management platforms provide elements that can be easily shared with others through self-serve or automated marketing response. File sharing can take place over a range platforms such as email, as well as public or private CDN links. They can be directed to individuals or groups. Sharing from one central source of truth is fundamental to ensuring assets are always brand approved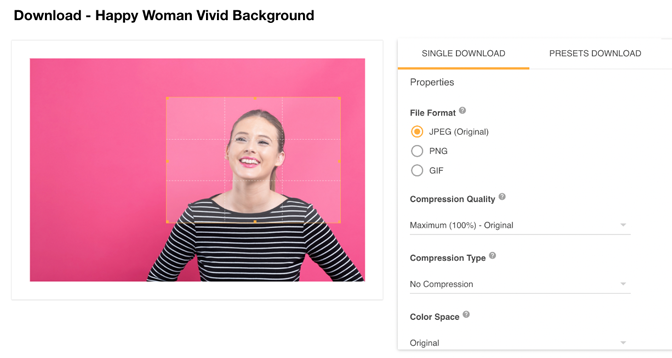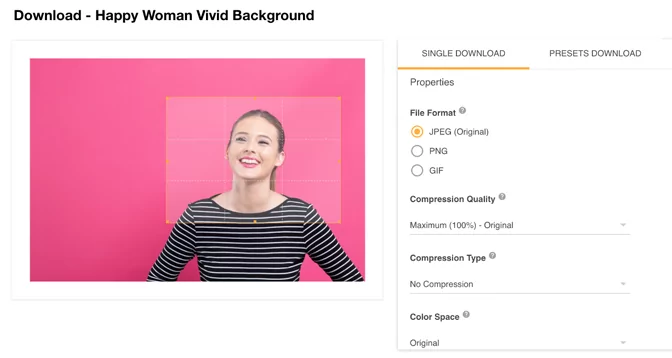 Download and Transform
Users who opt for self-serve can select images, file types, or even predetermined specifications to download. For instance, if your development team needs banner creative set to a specific size, the asset can be automatically configured and optimized accordingly. This allows for a seamless and efficient process that empowers users to access the assets they need while ensuring that the brand guidelines are adhered to.
6. Brand Approved Templates
Automate design using customizable templates that are brand approved.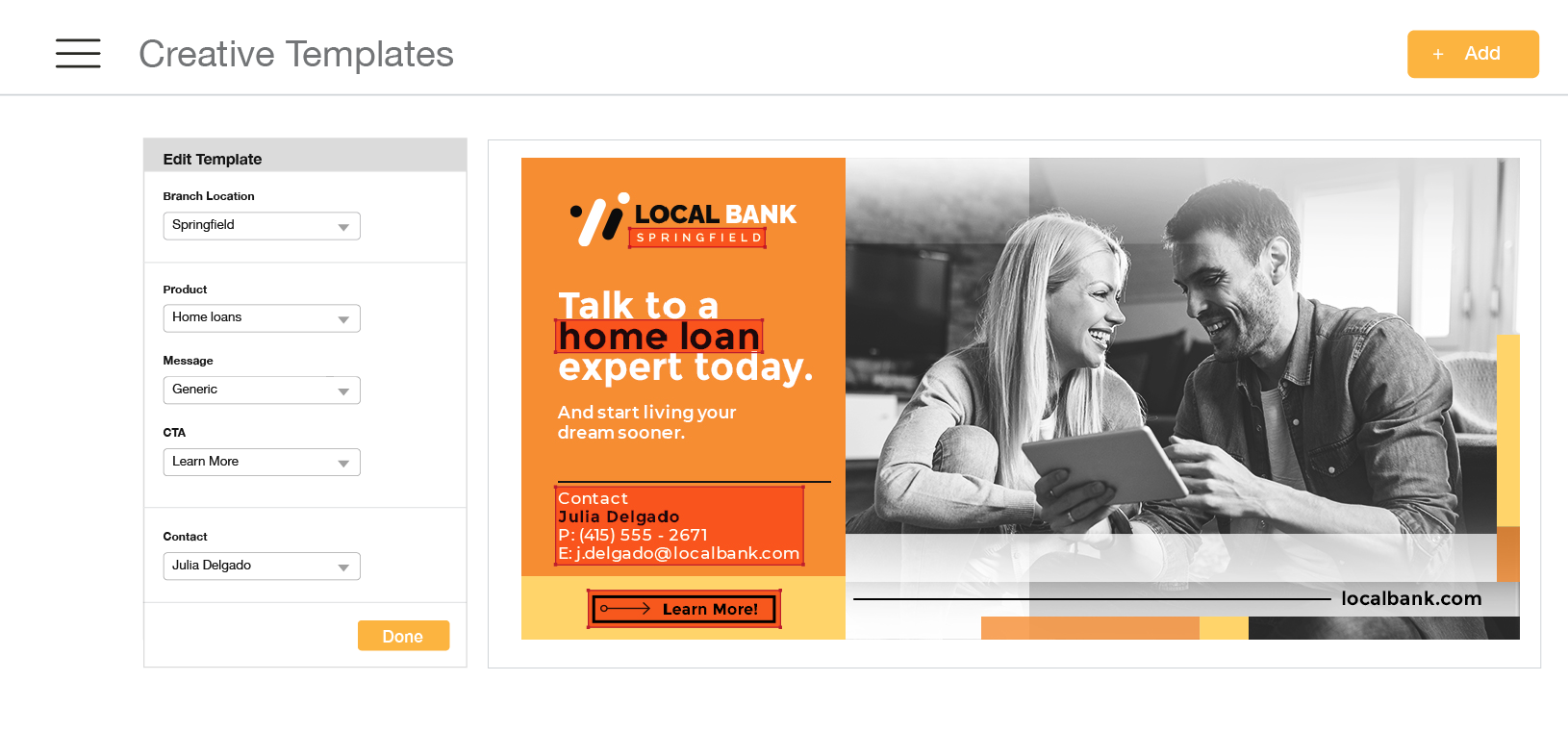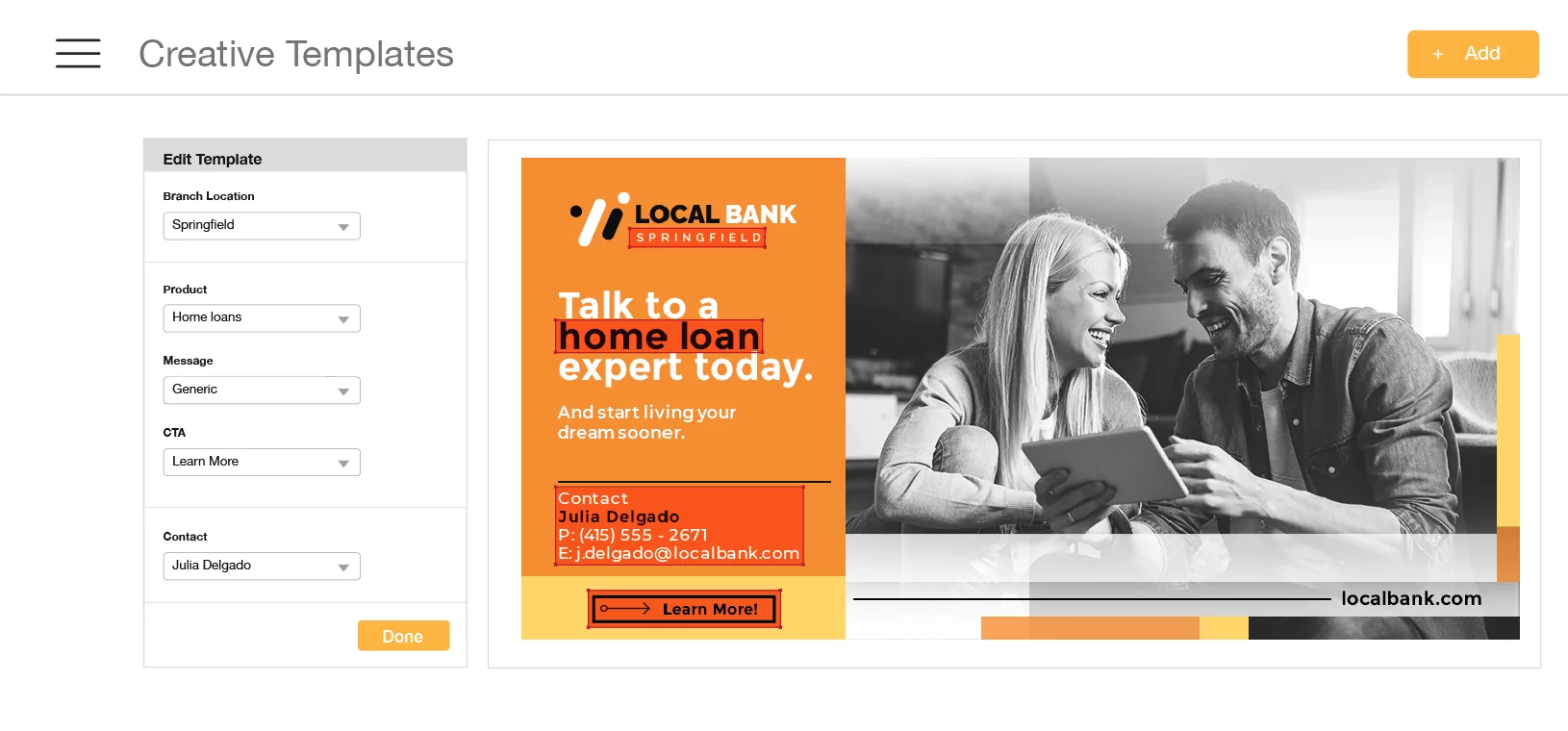 Automate Creative Compliance 
Brand approved templates are the perfect way to automate the localization of any brand content. It enables non-designers to rapidly customize content based on templates with a mix of locked off and editable creative elements. For example, a template may lock down images and logos yet allow modifications to text such as headlines, dates, addresses and pricing.
Localized Content Creation
Brand approved templates make life easy for everyone. They are particularly helpful for franchisees or those working in satellite offices of global brands. And of course, providing pre-approved creative mitigates the need for lengthy brand or legal compliance approval on every iteration.
7. Automate Brand Requests
Free up your inbox, prioritize requests, and simplify briefs with FAQs and online forms.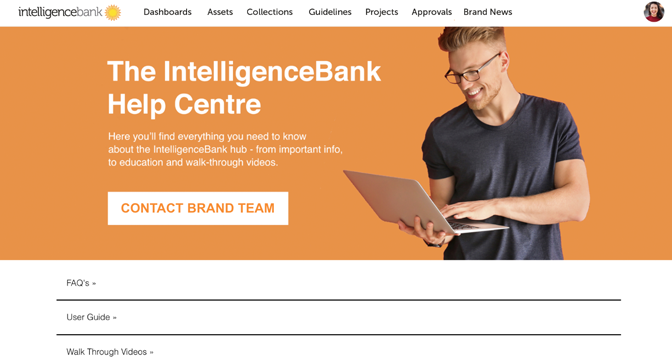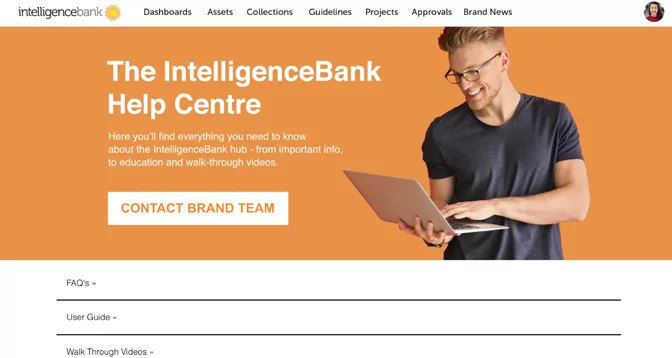 FAQs
A Help Center with FAQs which is a great way for users to get the answers they need to common requests. In addition to this, another way is to ask users to submit a form to marketing with a specific request. It may be a simple access permission request or a more complex request such as a creative brief.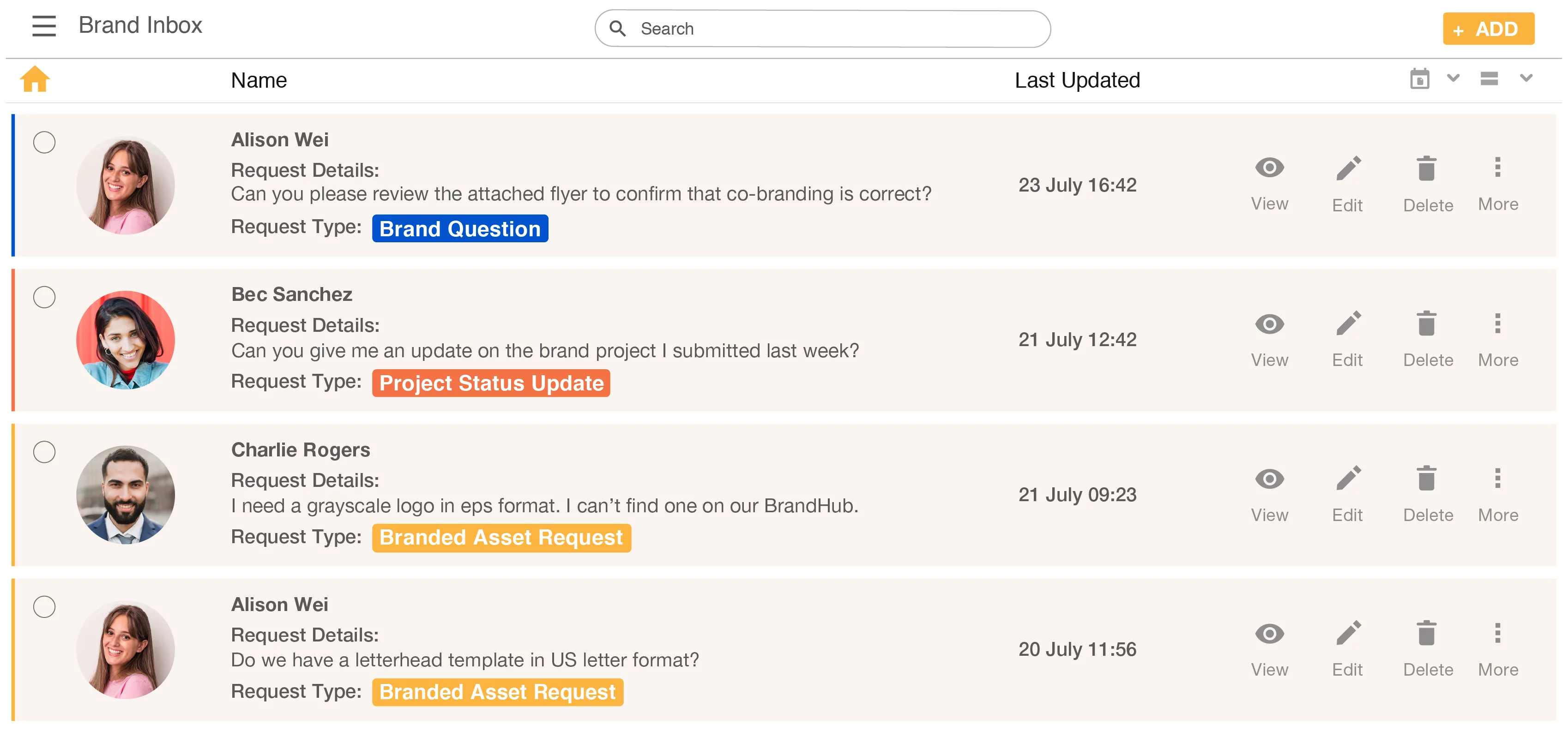 Brand Inbox
Save your inbox from overflowing with common brand requests such as "Can I have a logo?". Brand Inbox allows you to request that captures all the information to find out what people really want e.g. "Select which logo?". Brand Inbox saves you from email chaos, allowing you to see all brand requests, prioritize them, and know they have been actioned. You can even setup Brand Inbox to automate brand request fulfillment.
8. Personalized Brand Journey
Give users the training to navigate the site efficiently and ensure the right people are getting the depth of information they need.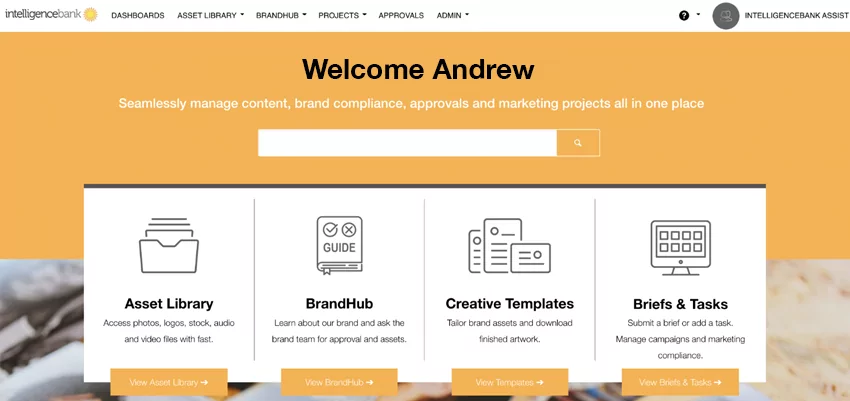 Personalized Experience
Unlike a single experience PDF, online brand guidelines show different experiences for different users. For example, you may choose to have a training section for designers, marketing team, non-marketing teams, first time users, partners or agencies.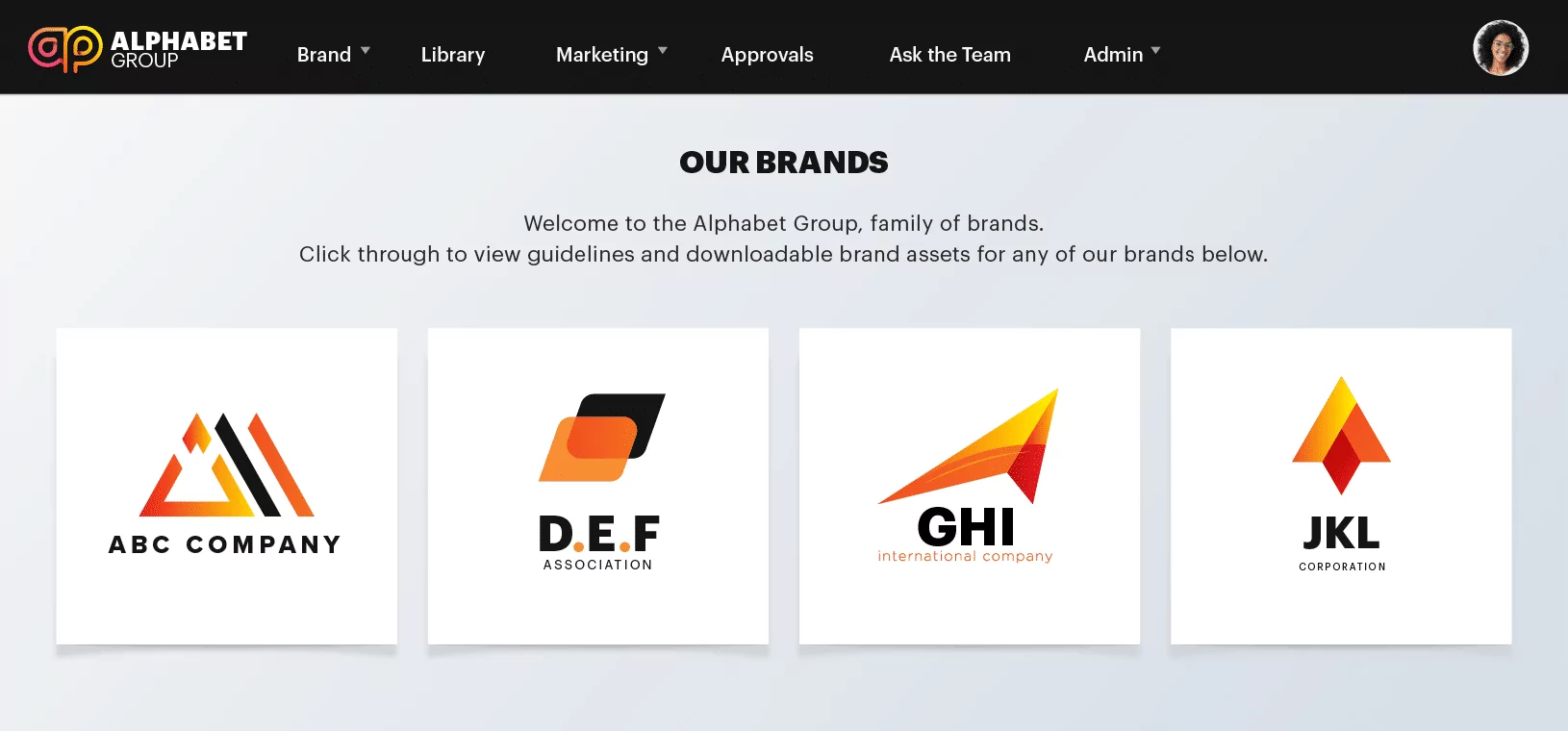 Sub-Brand Guidelines
Organizations often work with sub-brands, which have slightly different rules to the master brand. A company might have product sub-brading or just own different unrelated brands. Online Brand guidelines allow you to make finding the right brand and all their related guidelines easy.
9. Governance Matters
Ensure brand compliance by managing access to assets, as well as internal and external user permissions.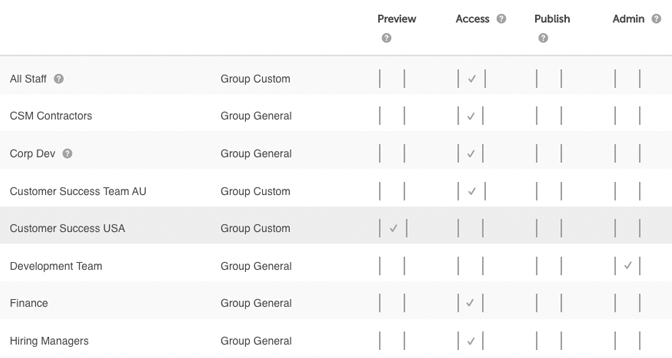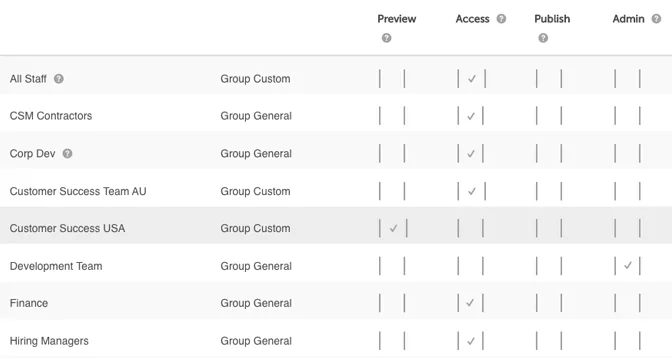 Resource Permissions
Control what assets are available internally and externally. This helps ensure that sensitive assets, such as logos and other brand elements, are only accessible to those who need them.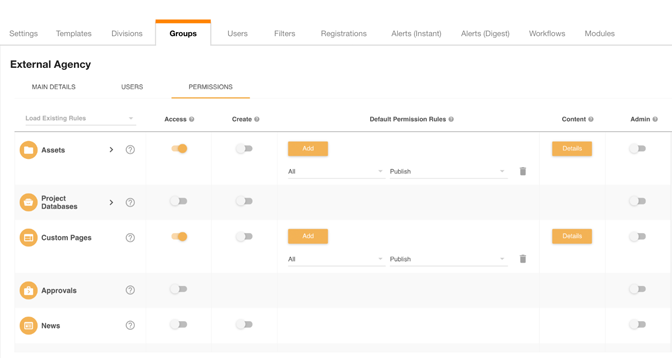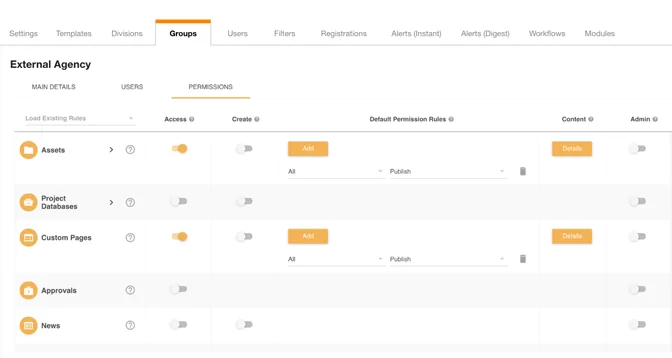 Functionality Permissions
The purpose of brand guidelines is to improve brand compliance, so it's imperative you have control over who can access them. Control what functionality internal and external users (such as Agencies) have access to.
10. Track Everything
Track key metrics such as asset downloads, top brand pages, asset count, and access frequency.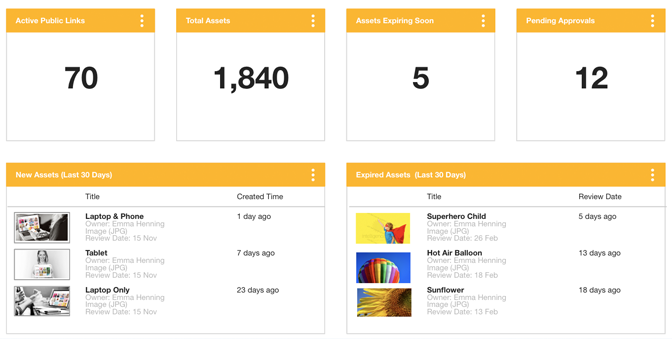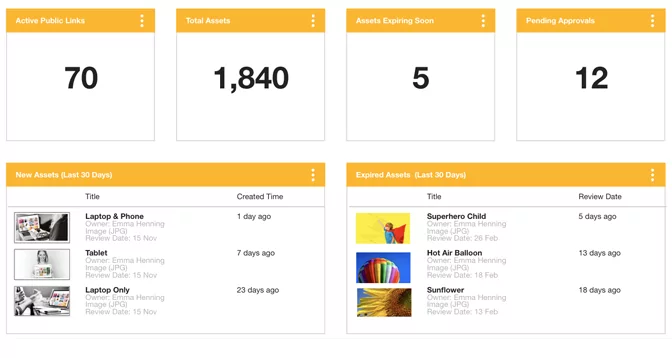 Brand Insights
Everything done online can be tracked, which means, you can report on it. Tracking allows you complete visibility on who is using your brand guidelines, what content has been downloaded, when, and by whom. You can gain useful insight into what your top brand pages are, how many assets you have and importantly, which ones may expire.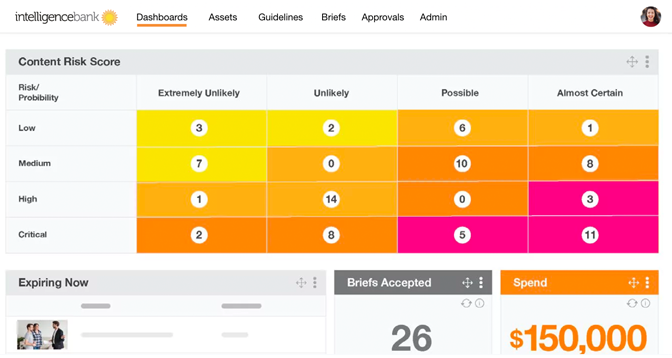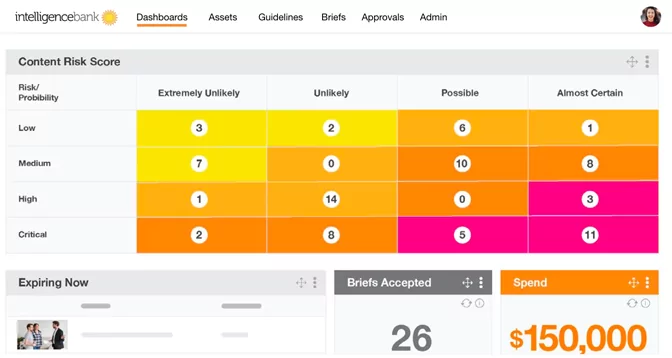 Measure Risk
Crafting a comprehensive set of online brand guidelines and implementing a simple management system can increase efficiency, productivity, and compliance across all marketing and branding efforts. Ensuring all users are working with approved guidelines and assets, reduces the risk of inconsistencies and brand violations, which ultimately protects the integrity and value of your brand.
Want more? Watch our webinar on Online Brand Guidelines