Building a great brand is difficult. It takes time, money and considerable maintenance. In today's marketing environment customers interact with brands across multiple markets and channels with a wide range of digital and offline touchpoints.  This makes maintaining consistency and compliance a growing challenge.
IntelligenceBank gives marketers greater certainty that brands are being presented accurately, which means a more consistent experience for customers and a greater return from marketing investments.
By implementing strong brand compliance systems, brand custodians can ensure the value of their assets are maximised while reducing the risk of inappropriate presentation.
Where these brands operate in regulated industries such as healthcare, gaming, financial services or alcohol sales, they face significant penalties for even inadvertent breaches of compliance requirements. These risks mean it is essential that brands are always presented in a consistent and compliant way.
Read the CMO article to learn more about 'Making compliance work to keep brands healthy'.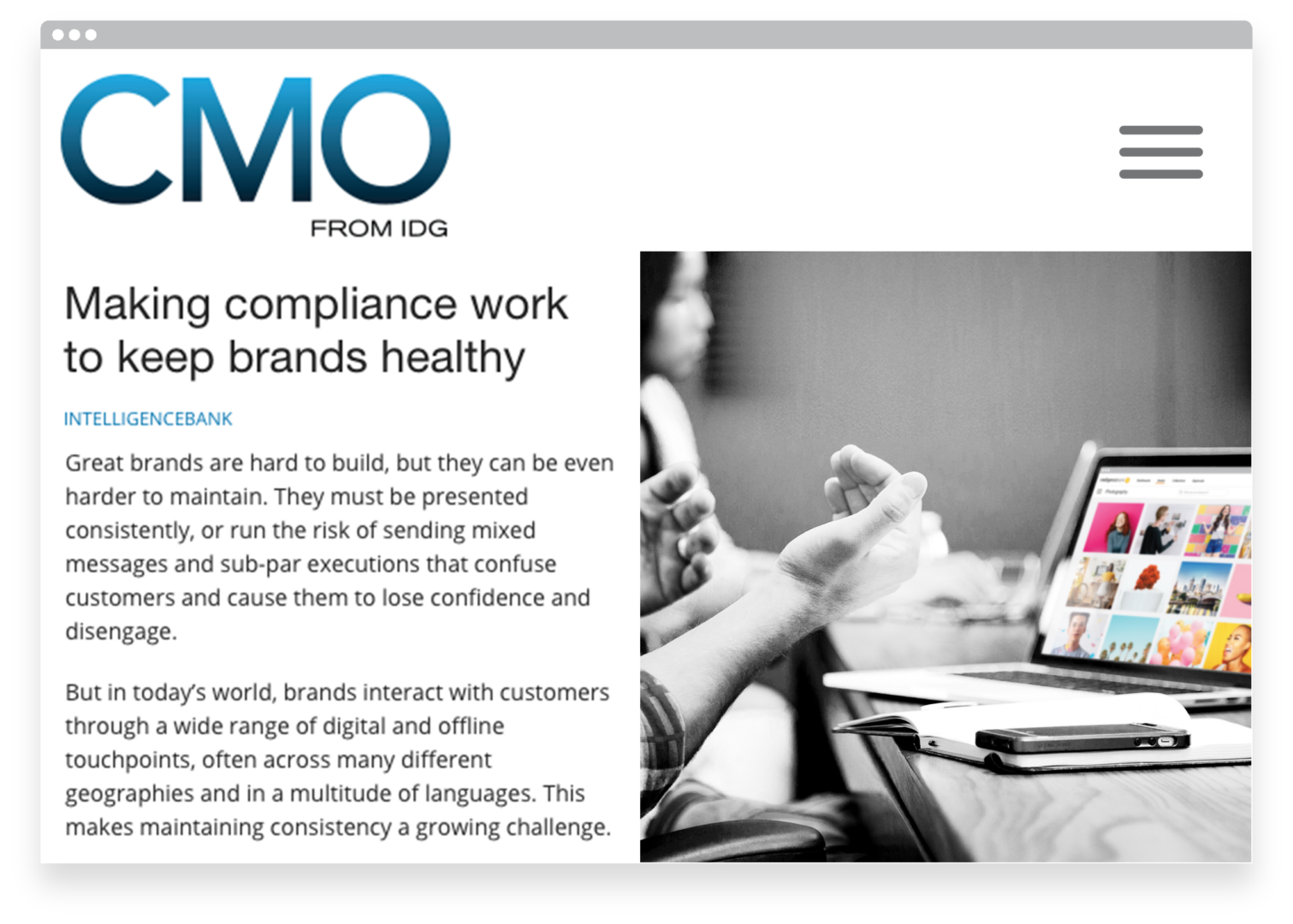 If you would like to learn more about how the team at IntelligenceBank can take your Marketing to the next level, with industry-leading software to better ensure your brand compliance is maintained to the highest standards contact our expert team today.