"Even with slashed budgets and in trying times, marketers should remember to keep investing in their brand," Tessa Court, CEO IntelligenceBank.
That's the advice from our CEO Tessa Court, who spoke with B&T about how CMOs and other marketing leaders can best navigate the COVID-19 crisis.
Here is the full Q&A with B&T's Edward Pollitt:
1. When CMOs start working with slashed budgets, what are some expenses they should always look to hold onto?
Invest and hold onto your brand. Right now there is a clear relationship between share of voice and share of market.  While the current climate of uncertainty has caused some marketers to pull back on their activity and has unfortunately caused others to shut down, maintaining a brand voice that provides long-term value can be a distinct advantage – especially when the economy turns around and gets back to normal.  Even though media spends are down by -35%, it's important to note that media consumption is at an all time high. For those companies that have the capacity to advertise and produce relevant branded content, now is a good time to invest in brand advertising.
2. On the other side, what are some expenses that can easily be removed?
For those brands who invest in face-to-face events such as trade shows and/or exhibitions, these expenses are easily being removed.  In addition, removing product launches and anything considered ad-hoc – such as monthly subscriptions or ad-hoc research – they too are being removed quickly from marketing calendars and budgets.
3. When we talk about marketing technology, how can this be used to streamline costs during these times?
Marketing technology tools such as digital asset management, marketing project management, digital experience platforms and creative approvals are ultimately helping marketing departments right now to save time and as a result save money.   In the best of times, these tools enable teams to get to market quickly.  Within our new work-from-home reality, these tools are proving to be even more essential than ever before. They're allowing teams to not only have access to the correct materials but they are also maintaining some much needed momentum.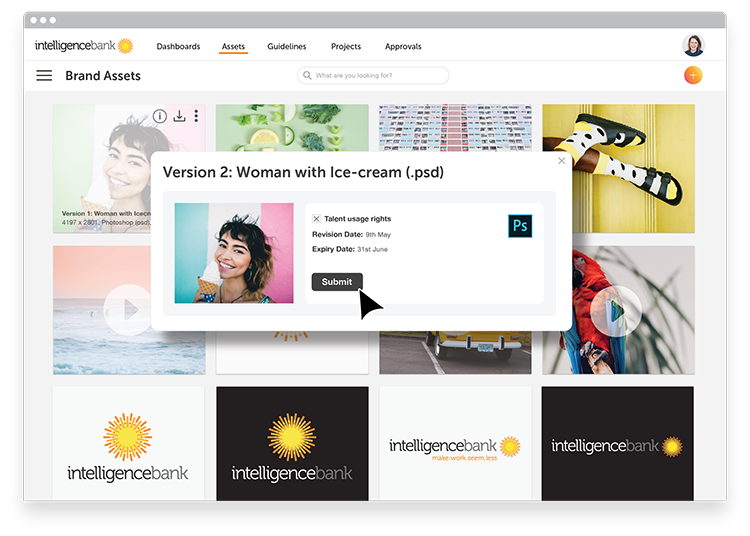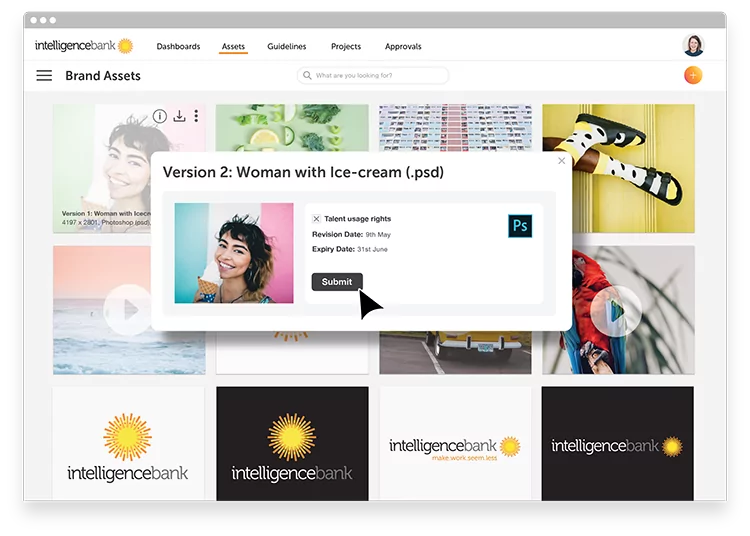 Prior to the pandemic, marketing technology represented approximately 30% of a CMO's budget.  The recent crisis has only highlighted the need for marketing technologies to assist them with greater automation, workflow allocation and brand governance.  The mix of a health crisis, economic downturn and a new work-from-home culture has fast forwarded everyone's need for digital transformation – especially within marketing & communications departments.  Instead of relying on people for administrative tasks, CMO's can rely on technology to help redeploy their staff with more strategic tasks and streamline their operations in the new work-from-home world.
4. How can CMOs ensure their teams are working effectively while working remotely?
Managing multiple marketing projects can be difficult at the best of times.  When tracking projects in emails and spreadsheets, you have little flexibility when things change and it's difficult to manage your resources.  With a remote workforce this is extra challenging because people revert to emails as the source of communications – all of which can create an inbox overload and cause mistakes.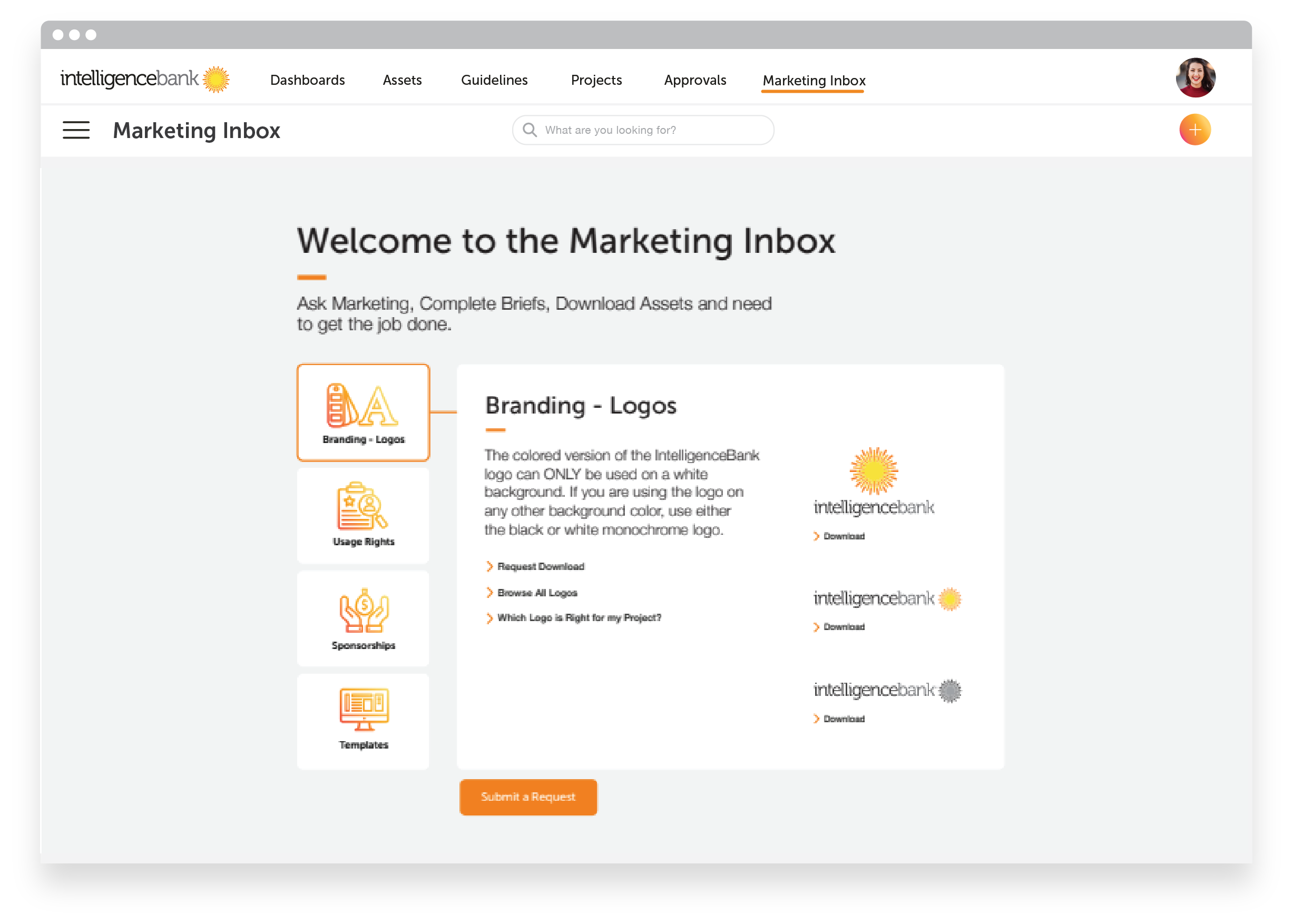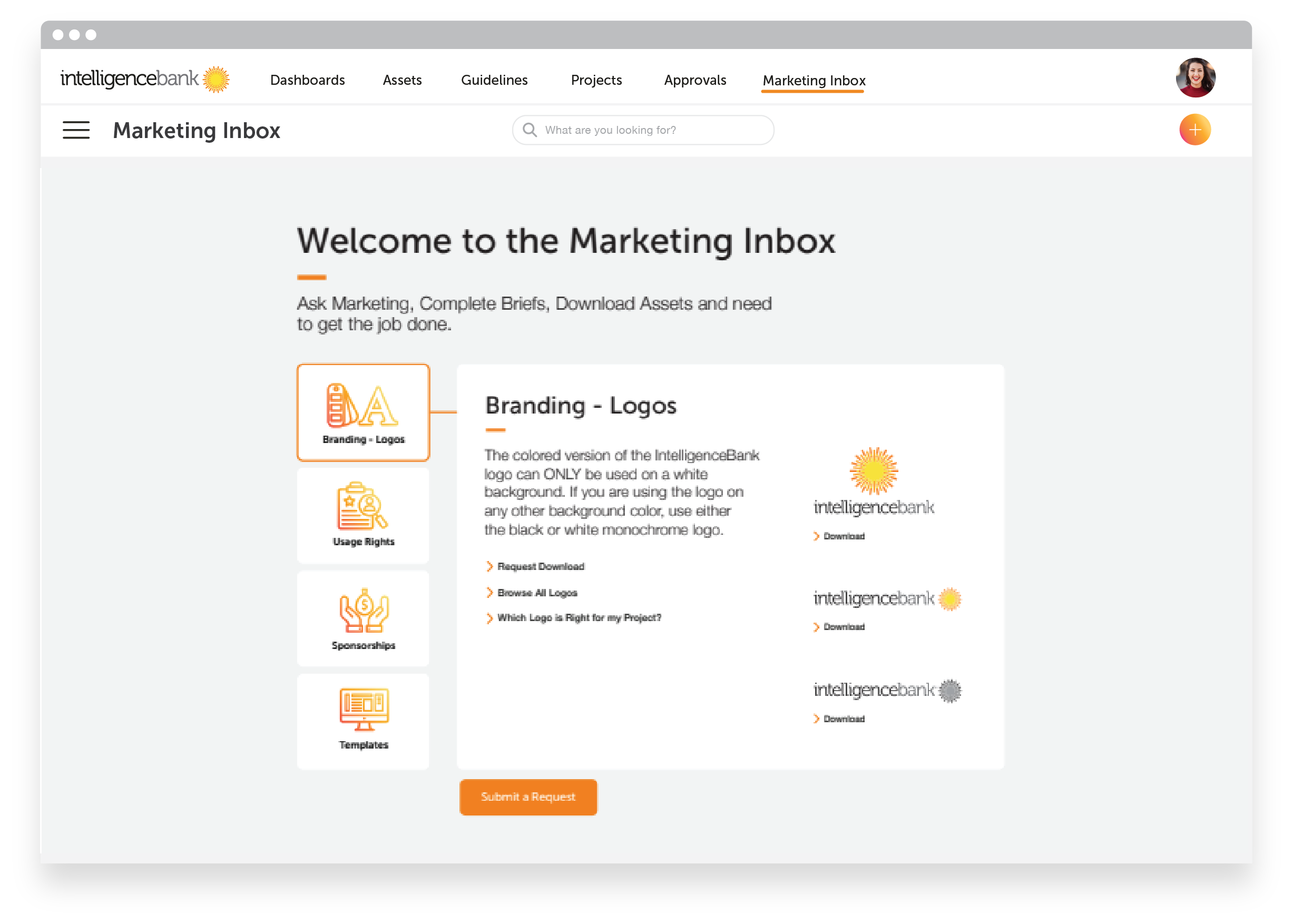 To manage a remote workflow, our clients are relying on their 'marketing inbox' capability. Through the use of this tool, they're able to reduce the chaos and help manage the influx of high priority COVID-19 related requests.  It starts with a simple online form called 'ask marketing' where people can ask for certain materials.  From these requests, they can automate responses and direct people to download the approved logo, or even accept a new creative project.  This gets people out of email and forces them to provide marketing with complete information and streamlines the entire process.  All of these requests are then turned into tasks and are integrated within a Kanban board. The board not only allows a visual of current activity, but it also provides a head's up as to what is coming up through the pipeline for each team, designer or product.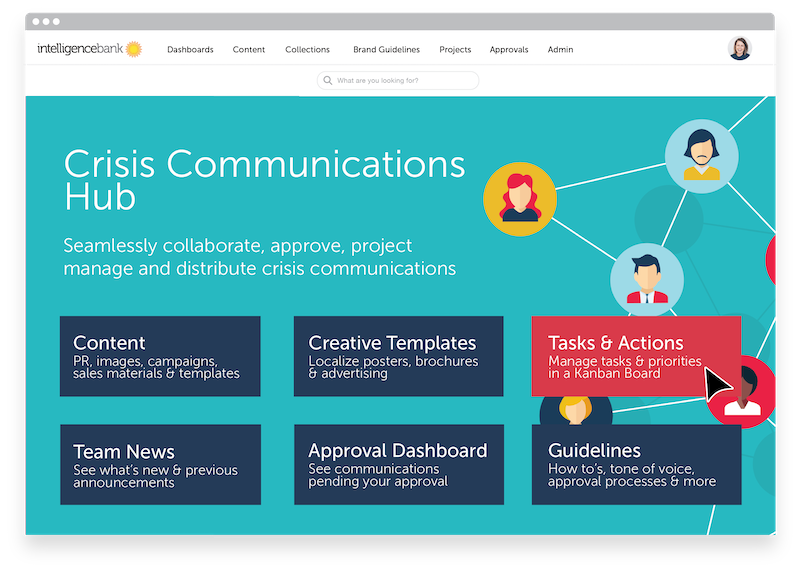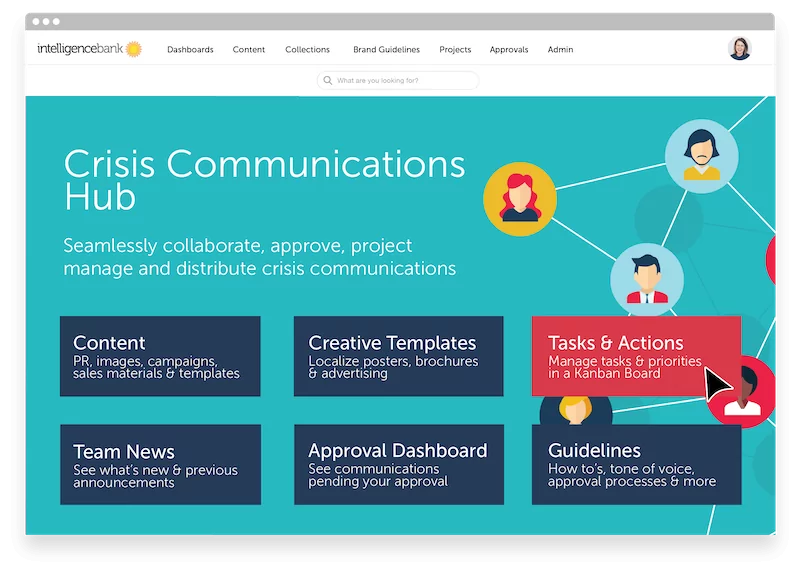 Despite the decrease in media spending, operating marketing departments are working across a range of COVID-19 related communications projects. For these teams, they're struggling to keep up with the daily policy changes and the volume of work.  In speaking with a CMO of a major financial services company recently, they expressed that on top of their regular workload, they've incurred over 70+ new COVID-19 related projects.  This is where marketing technology plays a powerful role. Software solutions can help merge together crisis communications plans and a marketing technology stack into one platform – enabling CMOs to deploy emergency messaging quickly while maintaining 'remote control' of the situation. In addition, technology solutions not only offer secure access to all approved materials and automatically alerts users when new content is available, it also enables workflows between both cross-functional and remote teams.
5. How hard is it for a CMO to gauge consumer confidence at the moment?
I think it's relatively simple. Since we're living in uncharted territory where the future is full of uncertainty, everyone is feeling uneasy and worried about the current situation. Therefore, empathy-based and customer-centric language has never been so critical.  As such, marketers need to craft their messages carefully and apply an appropriateness "tone of voice" filter across all of their communications.  More than ever, consumers do not want to be sold to. Instead they're looking for support and guidance from leading brands. Those brands that help their customers during these difficult times, will not only gain consumer confidence but they will also come out on top.  For those brands who are tone deaf to the recent situation, they will not only be ignored – they too will be shunned.
Some of our clients are managing their tone of voice through their online brand guidelines.  To inform and educate their teams and third party agencies, our clients have added a 'crisis communications' section within their online brand guidelines.  These new sections include rules of engagement surrounding appropriate & inappropriate words/language as well as directives for applicable promotional and media vehicles.
6. Have you seen any unexpected trends when looking at consumer behaviours during this time?
There has been the obvious unsavoury hoarding behaviour which is not great for a range of reasons.  Yet, interestingly the crisis has fast forwarded digital transformation.  From grandparents embracing video conferencing, increases in first time online grocery shoppers, surging interests in health related products to people purchasing insurance for the first time, more than ever society is embracing technology to solve their traditional problems.  Other trends such as crafting and DIY projects have also witnessed a dramatic uptake.  Outside of these categories, there is definitely a sweeping attitude about the importance of kindness, being a good neighbour and staying local.
To find out how marketing technology can play a powerful role within your branding efforts, please feel free to connect online or over the phone.