IntelligenceBank Live 2022 – Melbourne (30th August) was our first live APAC event in two years (we tried, but COVID). We were thrilled to host so many clients, partners and friends of IntelligenceBank. Below is a recap of what we covered.
Our Vision
IntelligenceBank Live kicked off with CEO Tessa Court celebrating our 13th birthday. Tessa discussed how our vision has always been to bridge the gap between marketing efficiency, compliance and performance. As a result, IntelligenceBank has grown to 500+ customers, 3 offices and 850,000 users in 55 countries, and is now on The Forrester Wave for MRM Software 2022.
What's New
Libby O'Farrell, SVP of Customer Success APAC recapped some of IntelligenceBank's recent updates, including:
Asset Connectors for Microsoft 365, Google Workspaces, Creative Studio Pack, Figma and Sketch.
Increases to the Bulk Upload Limit.
Creating Folders in Bulk
Faster upload speeds.
Faster download speeds when working internationally.
Record Archiving for Briefs
Nested Folders and Extended Breadcrumbs
Closed Captions for Video and Audio (coming soon)

A big thank you to Chris Stamellos, Group Brand Manager at NAB, who shared their best practices of how to use BrandHub to educate, inspire and keep a large employee base and external agencies on Brand.
To learn more about how NAB use IntelligenceBank, see our NAB Case Study.


Panel Discussion
We were honoured to be joined by marketing leaders from many of Australia's leading brands.
Key Insights from the Panel:
Put structures around agile marketing teams. Emphasise the importance of 'getting right' the strategic or Master Brief first, and then approvals of secondary briefs that relate to the Master Brief. This will speed up projects because the strategy and usually budgets are already approved. Learn More.
As Benjamin Franklin said – "failing to plan is planning to fail" – so when launching a major MRM software initiative to an enterprise, the key to success is having a detailed plan.
Use online proofing and approvals to get your creative assets approved in fewer days and have higher engagement and adoption on the platform.
Automate high volume, low value tasks whenever possible. For example, use IntelligenceBank's online Creative Templates where you can lock down areas of a file and end users can edit only certain parts, to keep your design resources focused on high quality jobs. "Nobody went to design school to do repetitive creative tasks".
MarTech is really about creating clever shortcuts and increasing internal capacity. If the tech isn't saving time or money, it's probably not work working.
"Nobody wants to be the brand police" – Think of online brand portals as a platform to educate and enable, a platform for self-service. Different users will have different needs, so ensure you map out journeys for new users, designers, and non-marketing users (aka the folks who just need the basic brand story and PPT templates).
Replace your marketing@ email address with 'Ask The Team" intake forms (aka Marketing Inbox within IntelligenceBank). You can automate responses and save 20% of admin time.
Online Disclaimer Engines can be integrated into the briefing process and into creative templates to streamline legal requirements early in the process.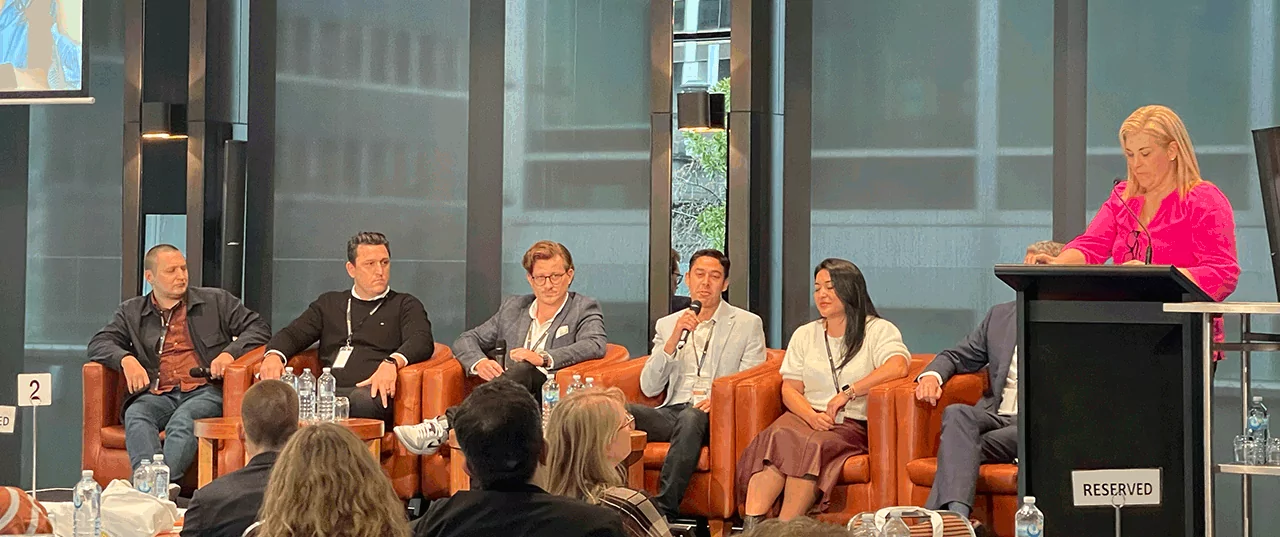 Product Roadmap
Chris Holmes, VP Product finished IntelligenceBank Live with a preview of the New Features we plan to release this year, as well as a sneak peak into what is planned for 2023 and beyond.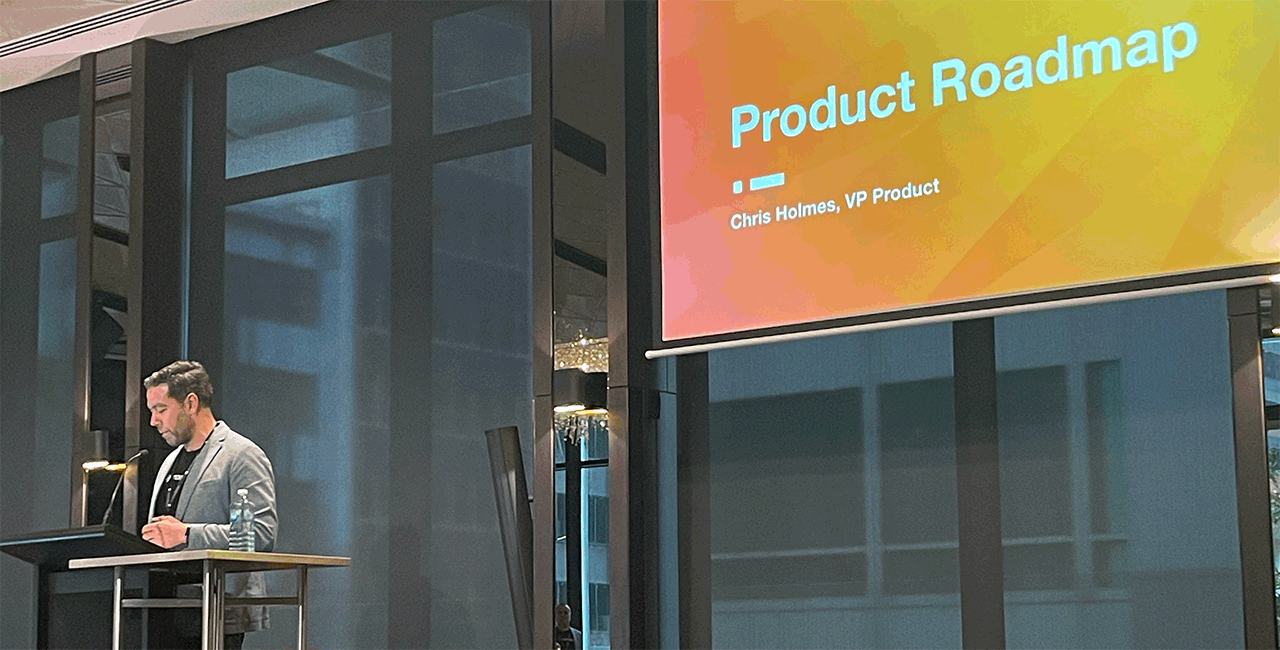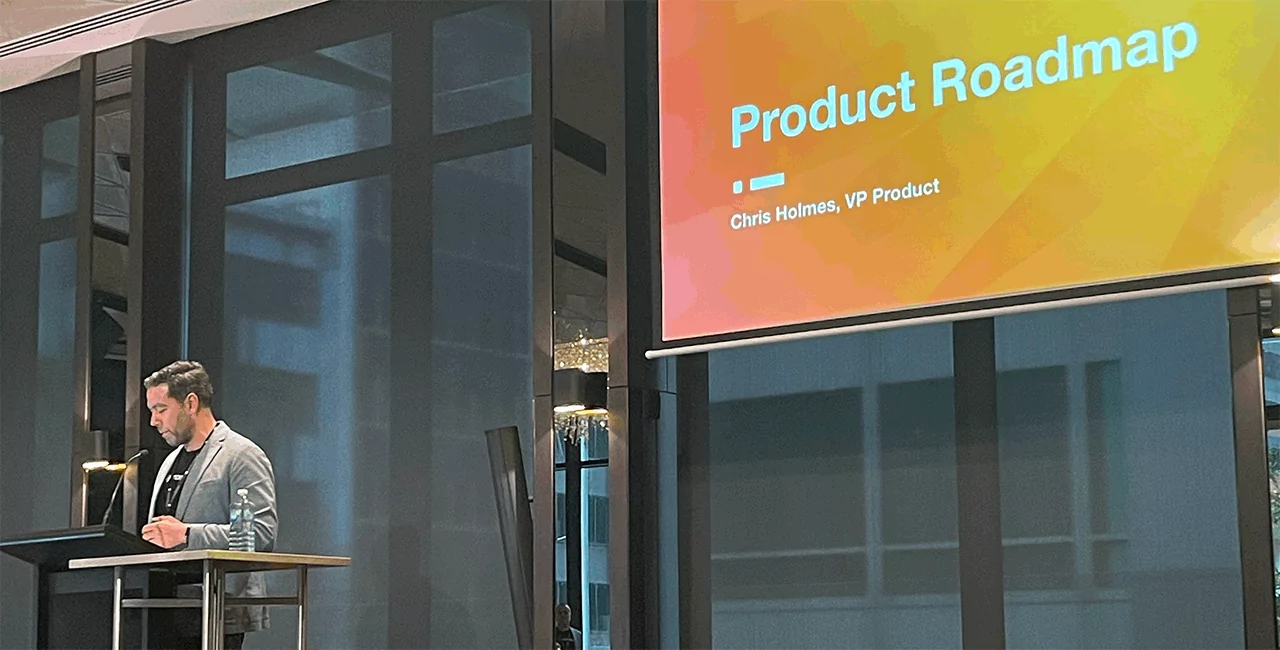 Thank You
We believe we have the best customers, and we are so grateful for your feedback and support to help us improve how to bridge the gap between marketing efficiency, compliance and performance. Thanks!