Emily Price, Jupiter's Creative Services Manager talks about how IntelligenceBank has helped improve efficiencies in content creation across teams.
Overview
Jupiter Asset Management, a fund management firm headquartered in London, has dynamic and fast paced marketing and sales teams. Given they operate in the rigorously regulated financial services sector, close collaboration between these teams during the planning and execution of creative content is of utmost importance. As well as nailing compliance, the teams also need to stay on brand and make sure their overall goals are aligned. This is a tough job at the best of times, yet Jupiter's legacy workflow system was causing excessive time wasting and more than a few headaches. So they set about finding a better way.
The challenge
The lack of a centralized content creation system was generating a considerable amount of unnecessary work across all teams. Double handling, revisiting tasks, inconsistent naming conventions and questionable version control was making life frenetic and frustrating for all.
Amongst their scheduled activities, Jupiter's Creative Services department receives many requests for collateral, presentations and social media from sales and fund managers. Requests could be delivered via several different communications platforms and arrive with varying amounts of detail. To further confuse matters, each department had its own briefing templates, file names and key numbers. The lack of a single workflow process and space made it difficult to then traffic content through legal for compliance checks.
"We had lots of teams interacting together on projects, but no single place where everything was stored" notes Emily. "Because of that there was a complete lack of clarity on what was being worked on and where jobs were" she continued. Compounding the chaos was the need for key audit and compliance points during the content creation process. 
Jupiter sought a single solution to resolve all these issues.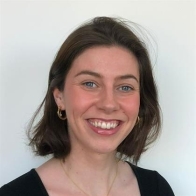 "A lack of a central source of truth saw time wasted with email chains, trying to find files and chasing marked up creative that was never actioned." 
Emily Price, Creative Services Manager Jupiter Asset Management
The solution
IntelligenceBank delivered Jupiter a cloud based end-to-end marketing workflow. Dubbed the 'Approval Center' it is where briefs are created and ratified, digital assets are proofed, marked up and approved and completed content is stored in perpetuity. It is the one (and only) source of truth utilized by Jupiter's marketing, sales, compliance and auditing teams.
Aside from an ordered and auditable process, Jupiter has introduced standard file naming conventions which has killed off the desynchronized key numbers and reference codes used by different departments in the past.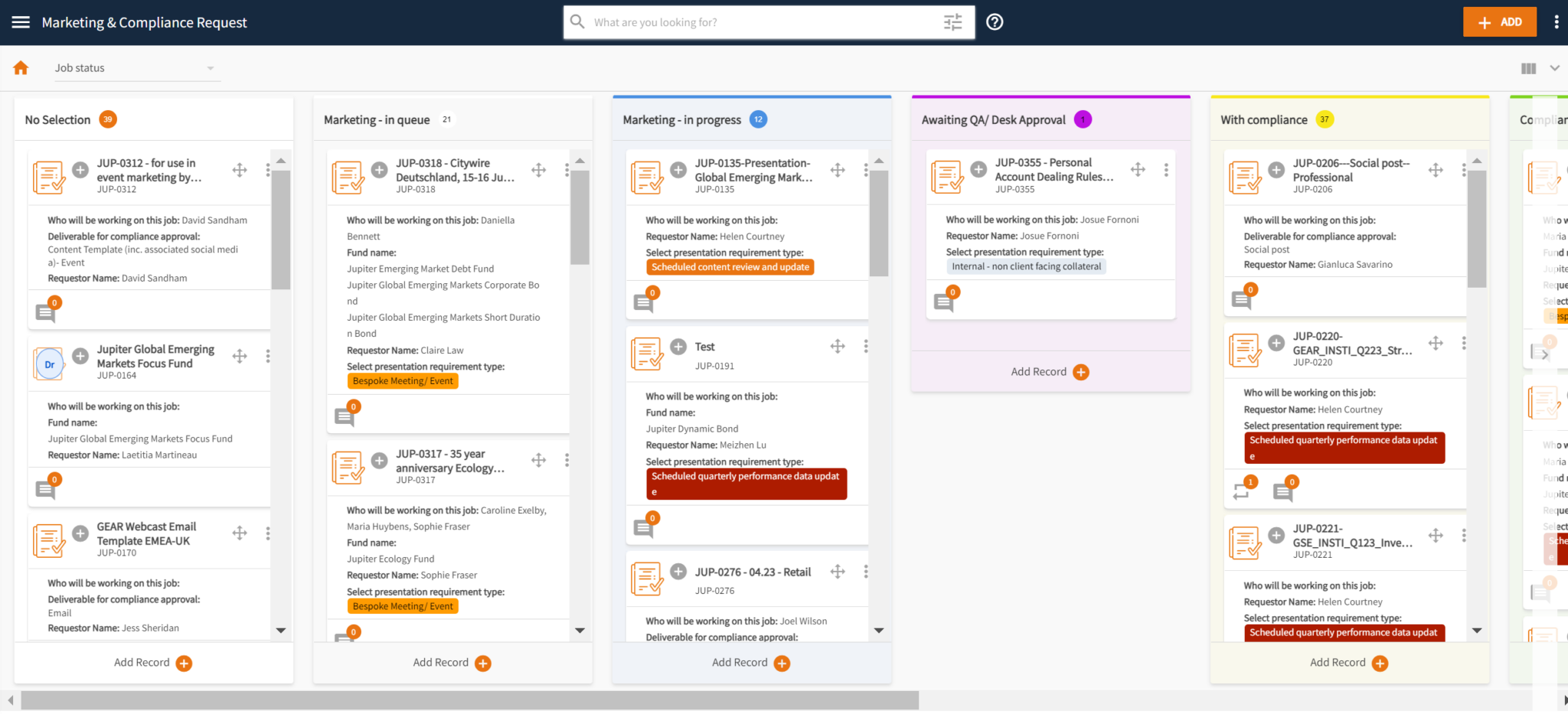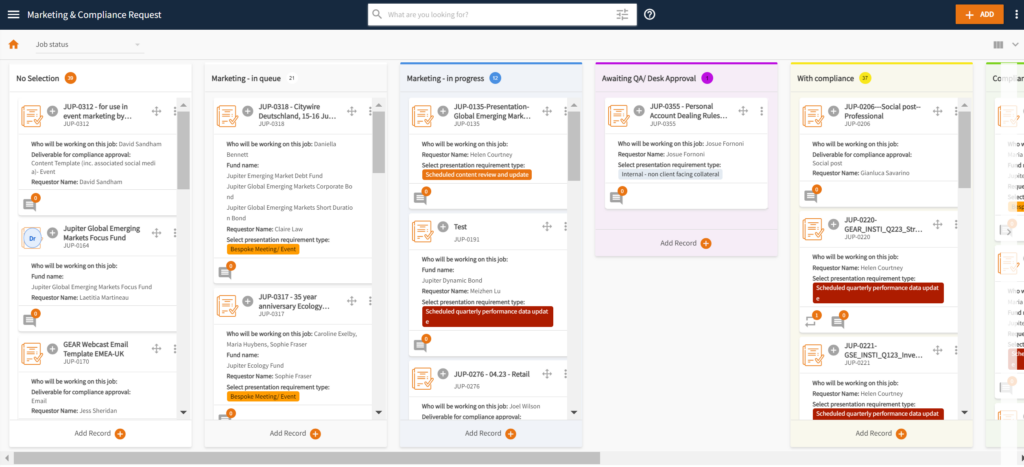 Jupiter Asset Management's Approval Center
Here are just some of the features they implemented: 
Centralized platform covering every step of the content creation workflow. Standardized briefing templates and naming conventions
Linking approved assets for content creation and compliance approval
Auto-tagging and metadata
Easy SSO and friendly structure for better navigation and speed
Easy file download, sharing and conversion
Dashboards to monitor project and asset status
Ability to grant access permission, set reminders and trace approval requests
Auditable proofs, mark ups and version control
Real time reports and data
The results
At the time of writing, Jupiter is two months into life with their Approval Centre. It's already being utilized across the business by Marketing and Creative Services, Compliance Services, auditing teams and Sales. Plans to introduce the investment floor are underway which will further simplify the process.
Jupiter and IntelligenceBank Customer Service are in a constant state of development, review and refinement. "The IntelligenceBank team has so much knowledge. It's a complete joy to work with them." said Price.
"It's early days for Jupiter but we can already see an immediate reduction in complexity and confusion when it comes to content creation."