The 2023 Brandie Awards – Results are in!
The Brandie Awards are how IntelligenceBank celebrates online brand guideline excellence. These portals, we call BrandHubs, inspire creative teams to strut their stuff by arming them with the right tools to produce great compliant work. 
You could say the admin time saved having a centralized online brand resource is reward enough, but we disagree. We want to hand out a chunky award and give credit where credit is due. This year, we put our hands together for 15 winners who wowed us by customizing their BrandHub for maximum effect. By consolidating their collection of brand guideline elements online they made them live, dynamic, accessible, traceable and highly organized down to the last sub brand. 
So, without further ado, congratulations to the 2023 Brandie Award winners!
We recognize the thought that went in to creating these engaging, organized collections of brand assets, and the foresight to walk away from a static PDF by making them a part of the everyday workflow.  
National Australia Bank
Best BrandHub – Financial Services & Overall Winner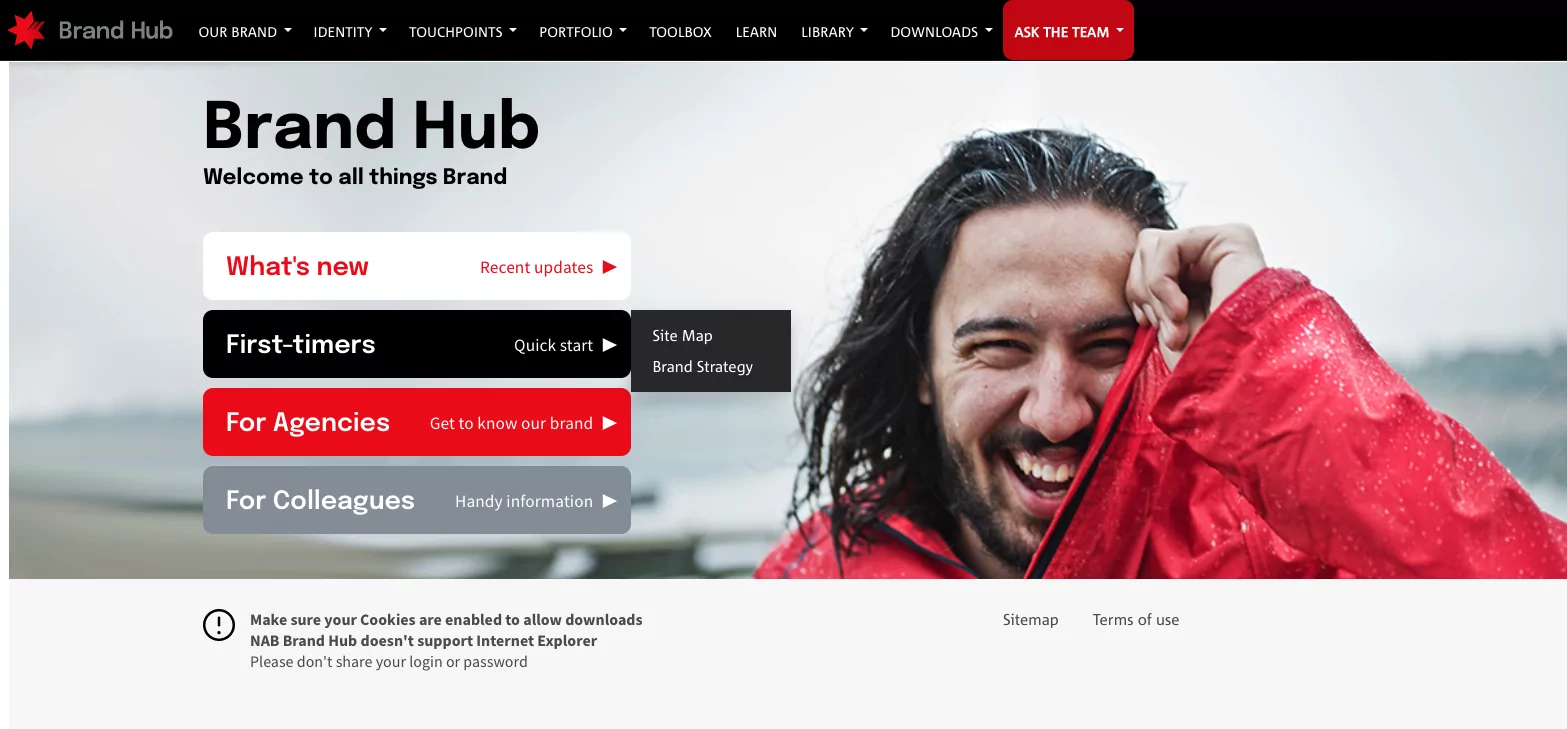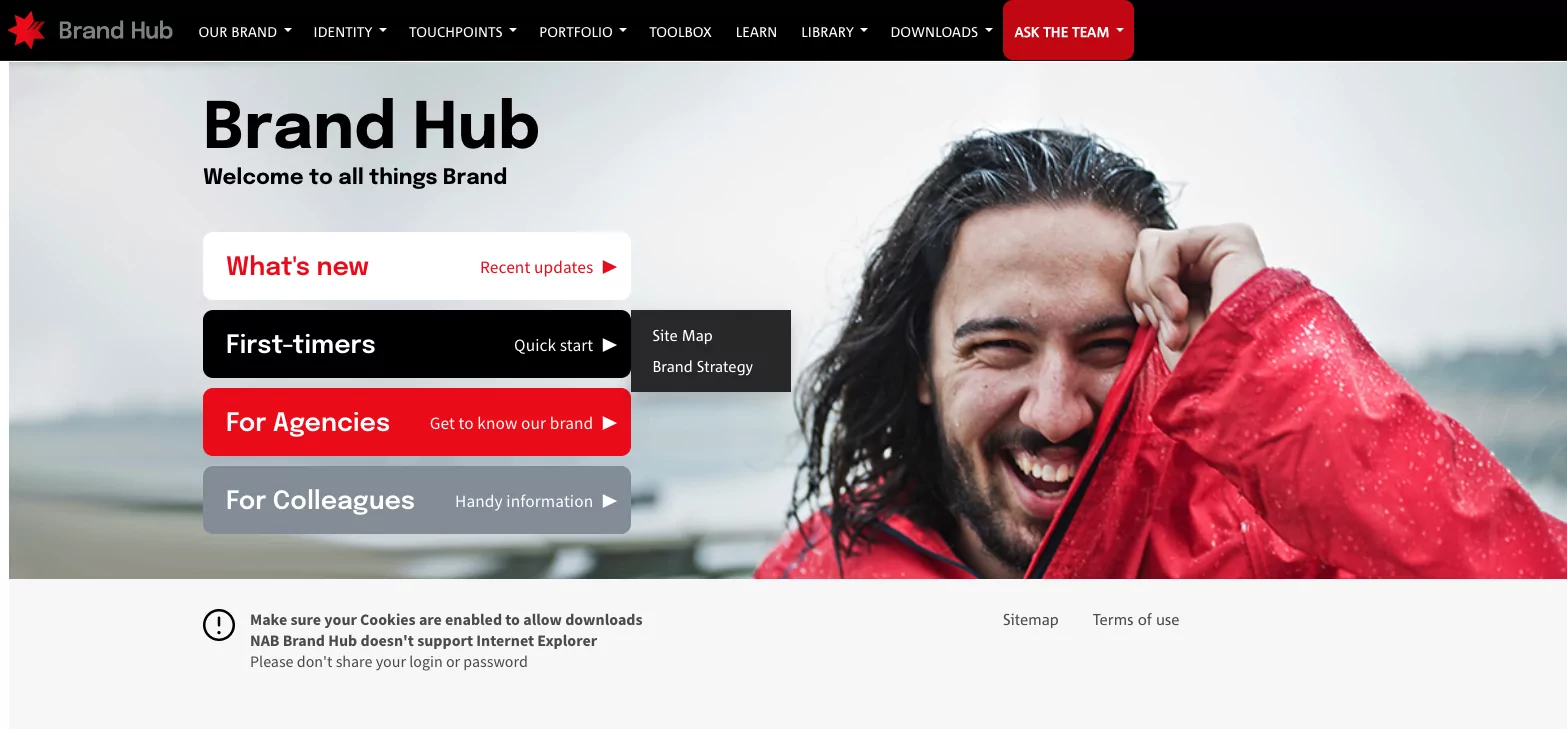 NAB list BrandHub's core benefits as:
Central resource housing all brand-related information, from strategy through to identity, touchpoints, and governance. 
Different permission levels depending on user needs. 
Artwork files, assets and templates, and an extensive library of NAB owned imagery 
User self-service of brand identity guidelines, specifications and governance information 
How-to tutorial videos, and walk-throughs to engage and educate 
Reviews and approvals via Ask the team form 
Full tracking and reporting metrics provide insights on how our brand assets and information are being utilised 
Ability to communicate directly from the platform to users for all brand updates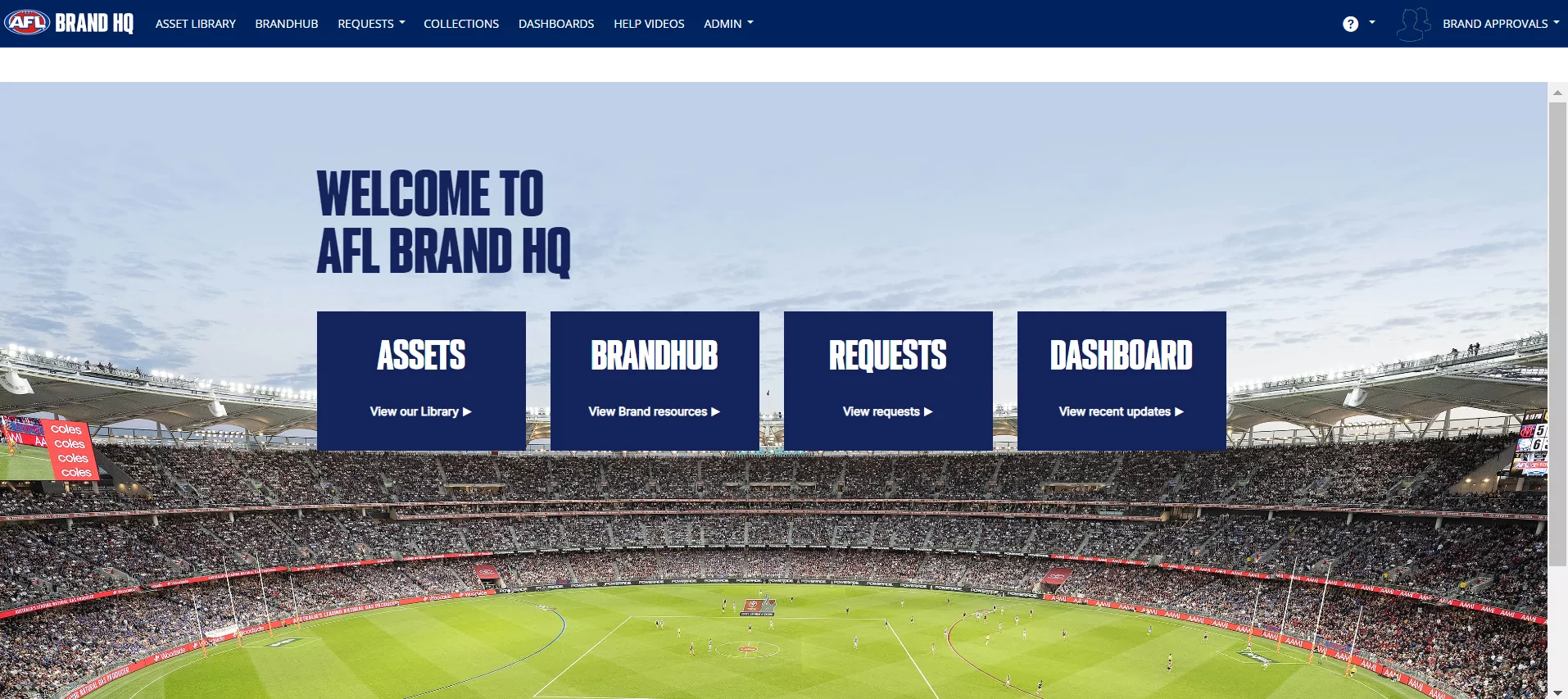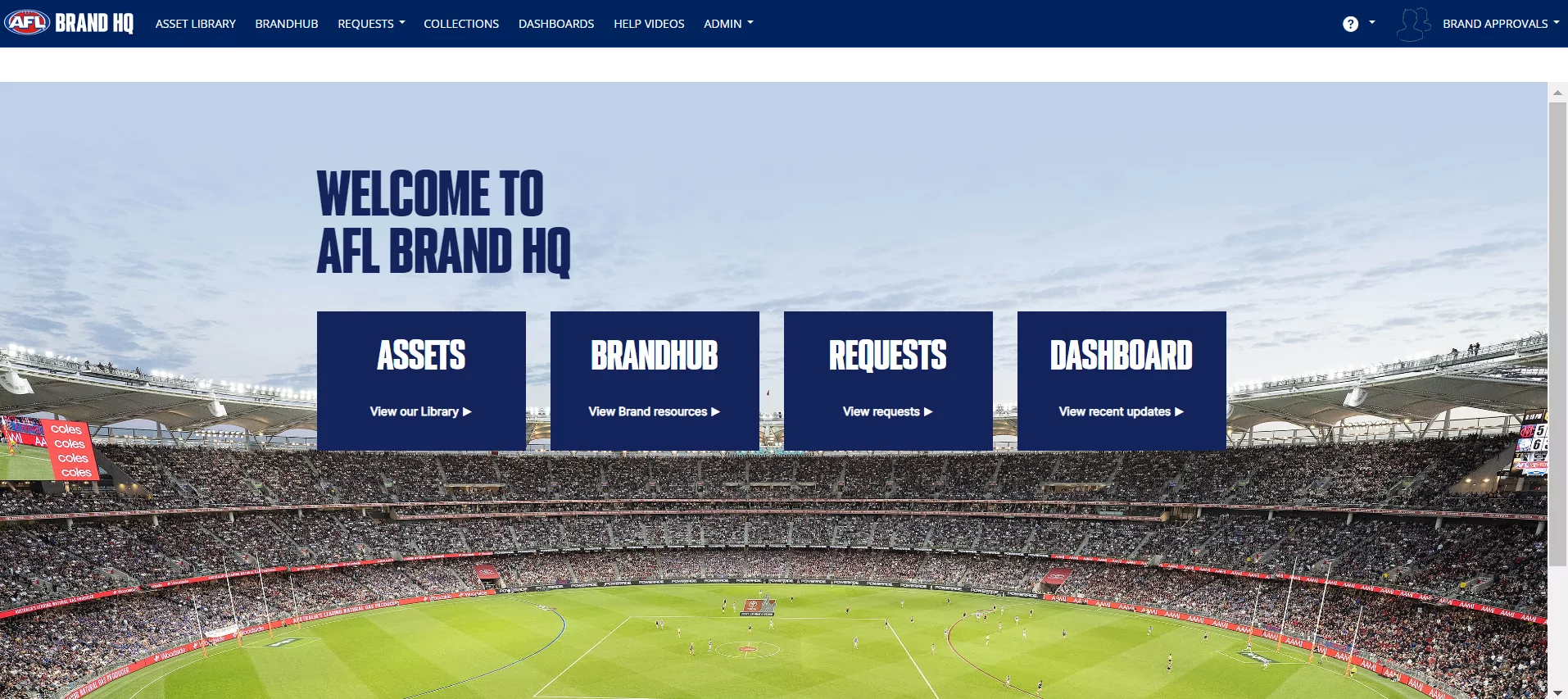 "We house all our creative assets for both internal and external stakeholders to access at the click of a button. These range from AFL Club logos and guidelines to our own in-house Premiership Season, Finals and GF logos… We have a wide stretching network and have everything for Community initiatives like Auskick through to our themed AFL/AFLW rounds stored on our BrandHub." – AFL
Australian Grand Prix Corporation
Best BrandHub – Major Events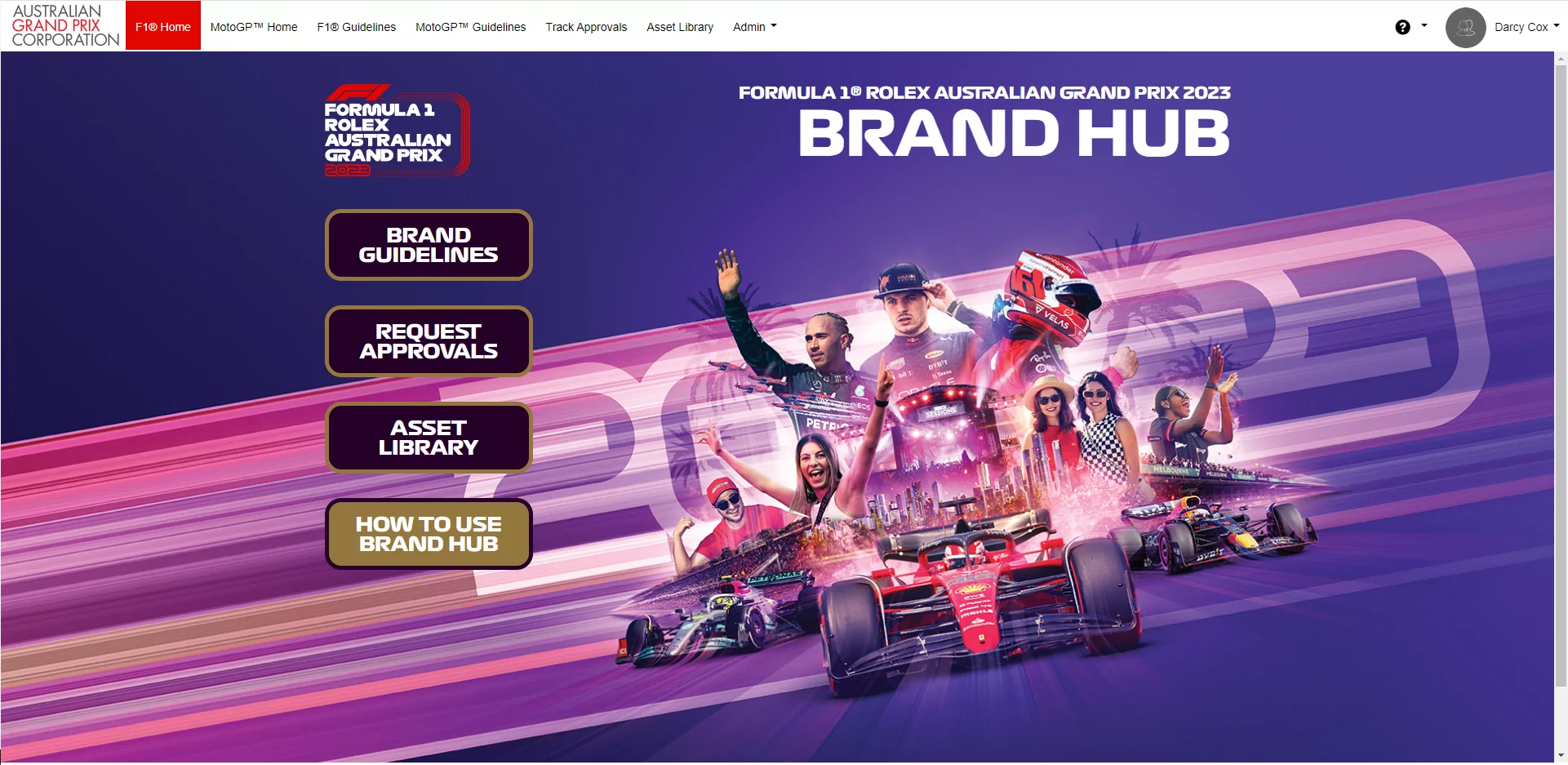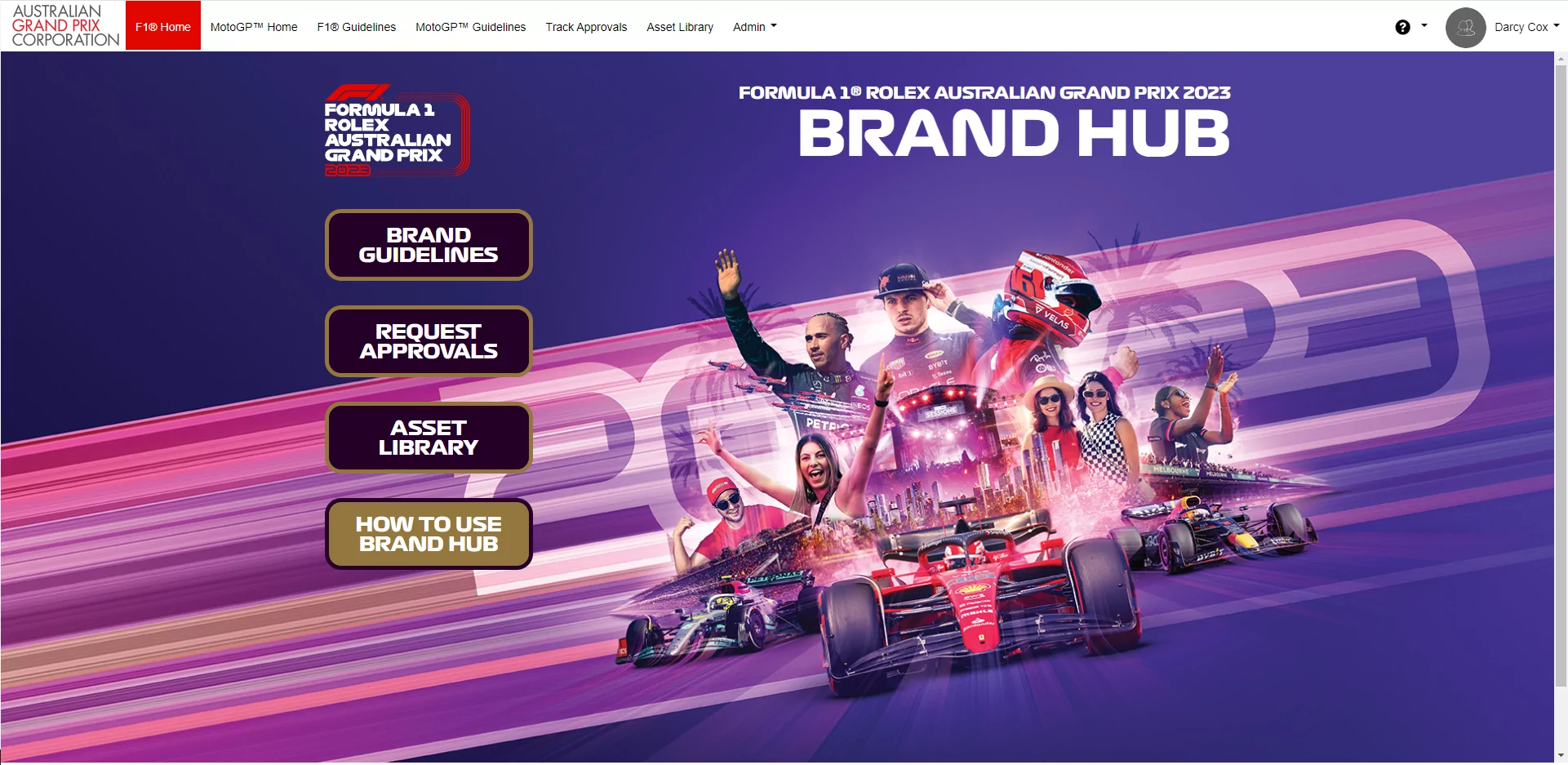 "AGPC's Brand Hub has been designed for our Partners to integrate their brand with our two brands (Formula 1 Australian Grand Prix and Australian Motorcycle Grand Prix). …The platform allows partners to access brand guidelines, pre-approved assets (images, logos, etc.) and request approvals on all their assets including campaigns related to their partnership or signage at the event. Over both events the platform will handle well over 100 external partnerships with some of the largest brands from across the world. The platform has allowed AGPC to remove over 500+ approval requests within a 2-month period off email chains." – Australian Grand Prix Corporation
Chisholm
Best BrandHub – Education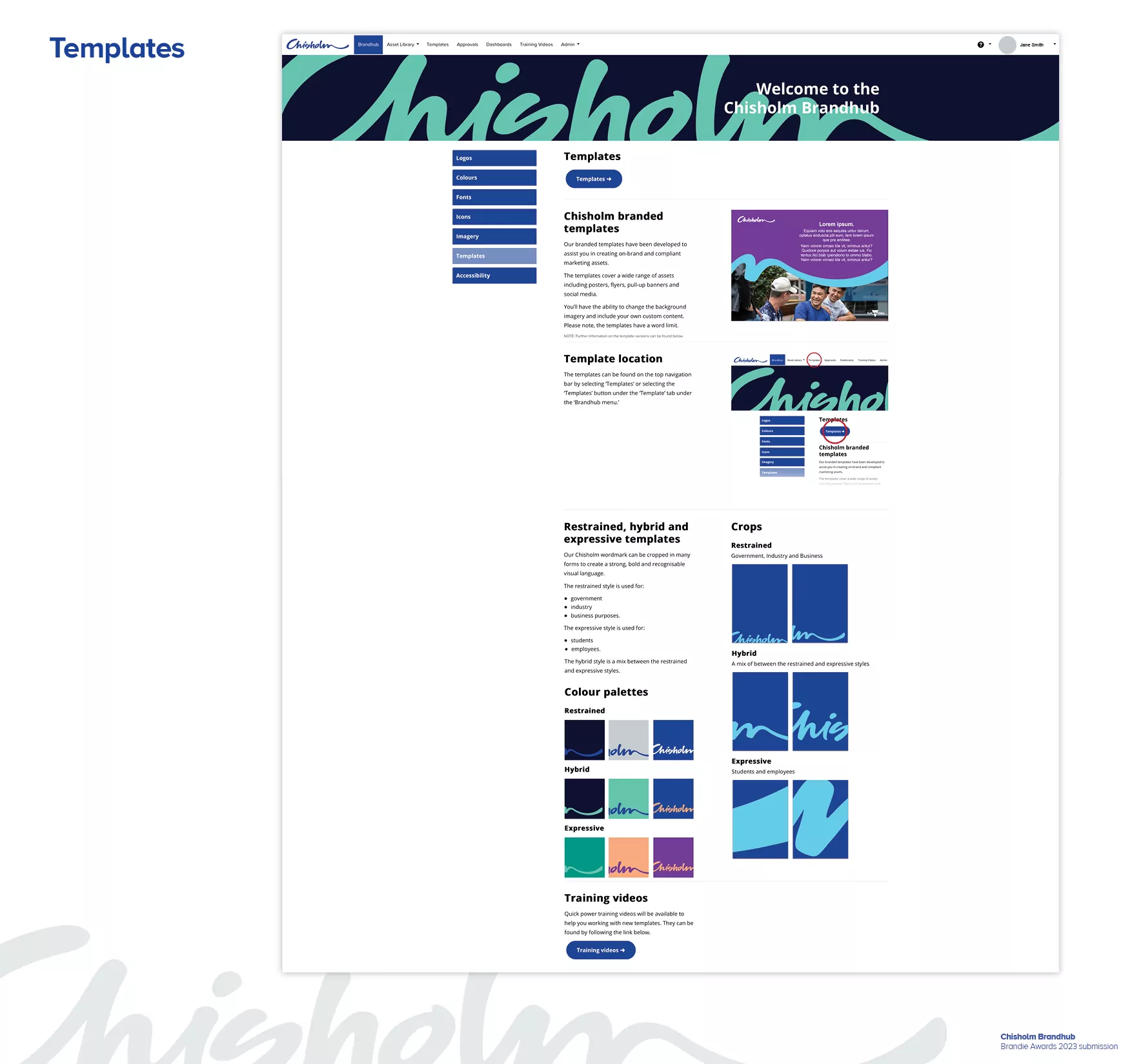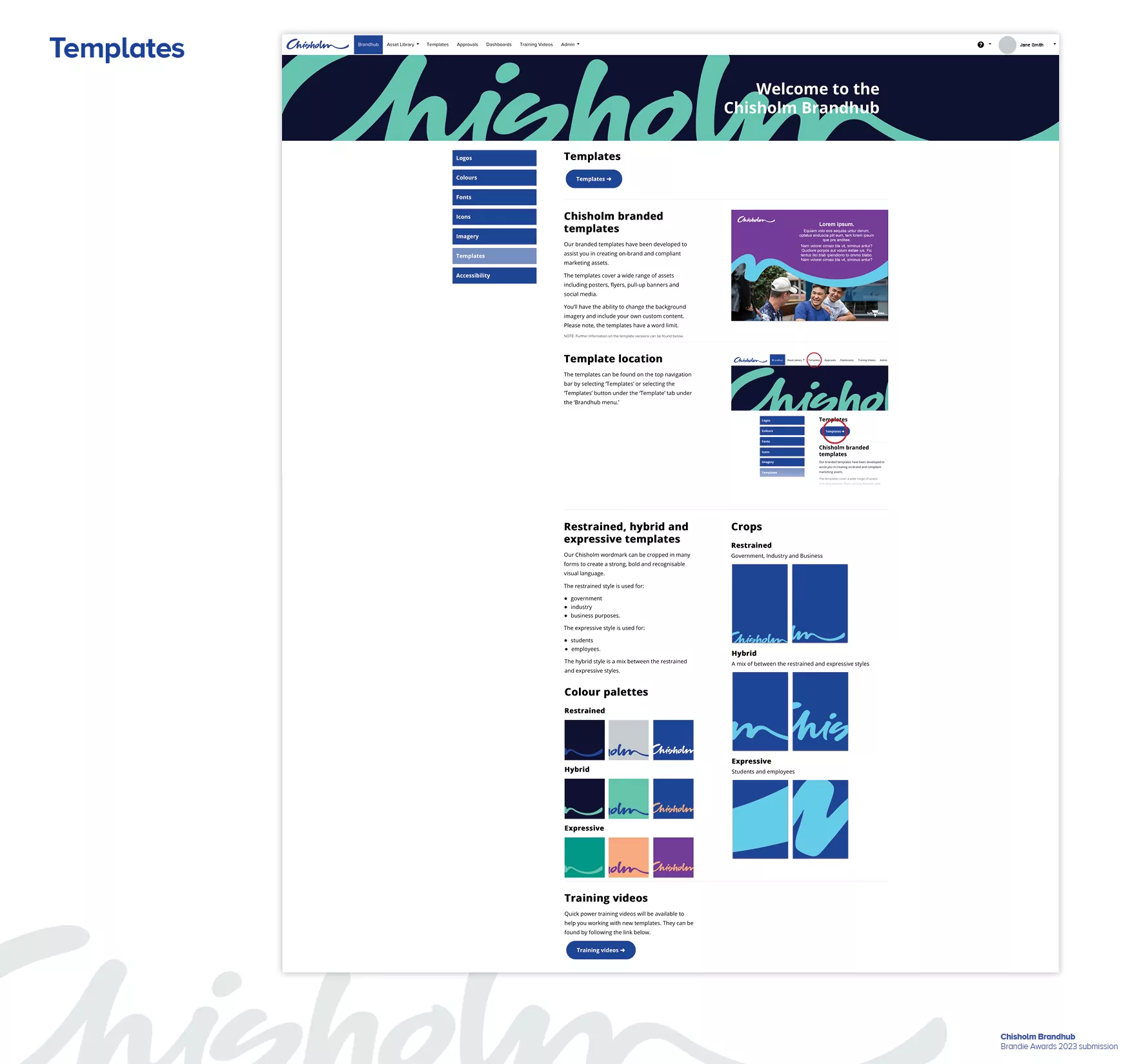 "Brand Guidelines are critical to ensure compliance, promote brand strategy and provide direction on creative applications. The beauty of the BrandHub is the ability to educate our (non-marketing) users in key areas of the Chisholm brand, for the use of the master brand, fonts and colours. The Brandhub also communicates to our users the functionality of our template system and visual accessibility requirements. The Chisholm logo suite is readily available as well as the templates and imagery library." – Chisholm
CPA Australia
Best BrandHub – Professional Services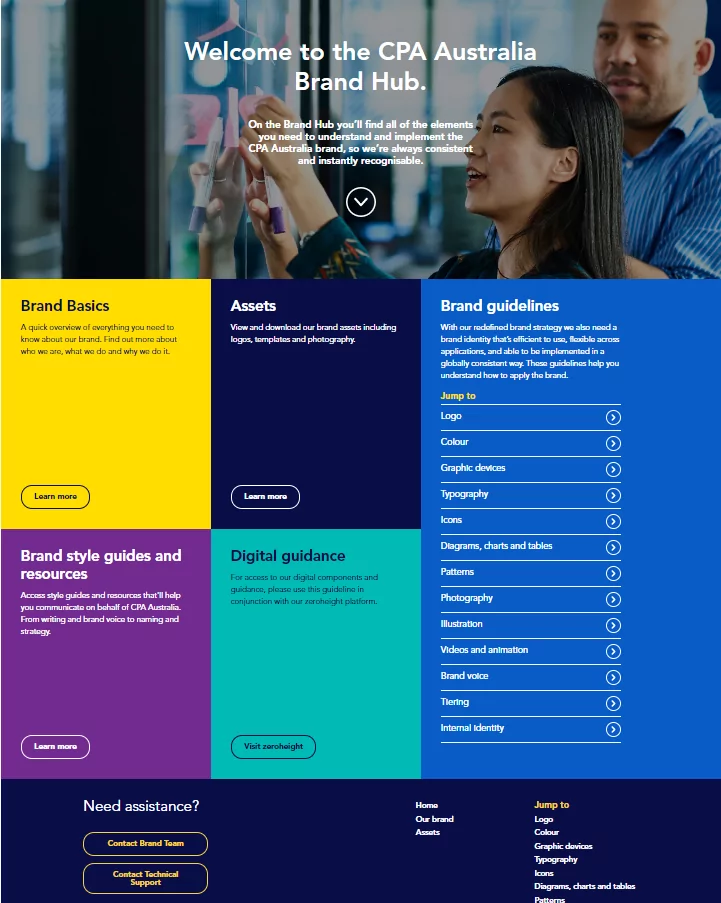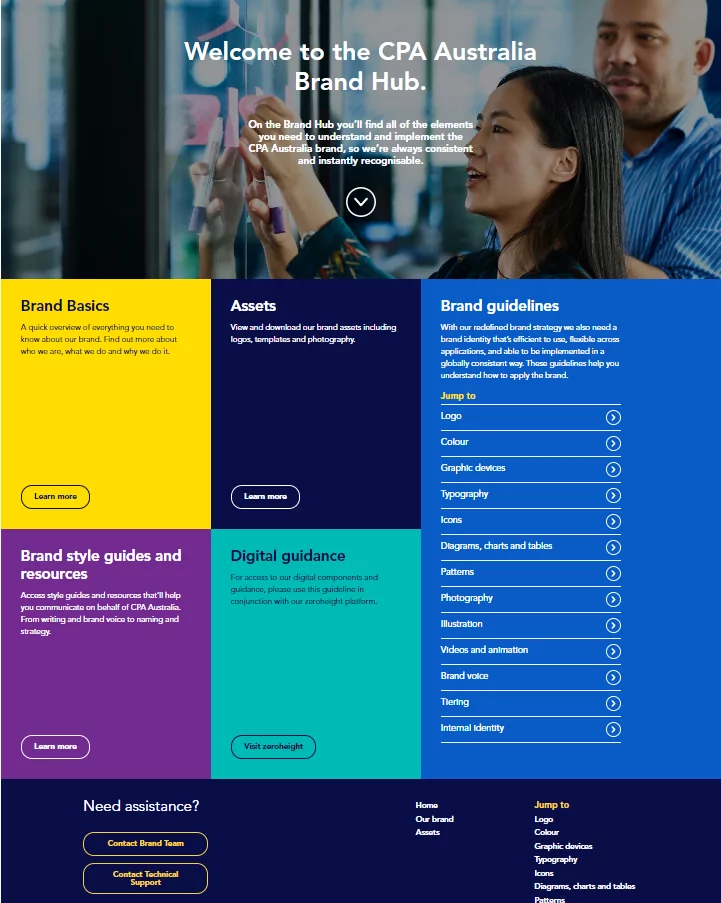 "The Brand Hub is CPA Australia's central source of truth – it's where people can access everything they need to understand and implement our brand. It ensures we're always consistent and instantly recognisable across all our communications and content. We bring the Brand Hub to life as an interactive, one-stop shop where people can find detailed guidance, resources, assets and templates; and engage in resources in a way that best suits them. It also encourages self-service, so employees are empowered to live and breathe the brand in their daily interactions with members." – CPA Australia
Fortress
Best BrandHub – Gaming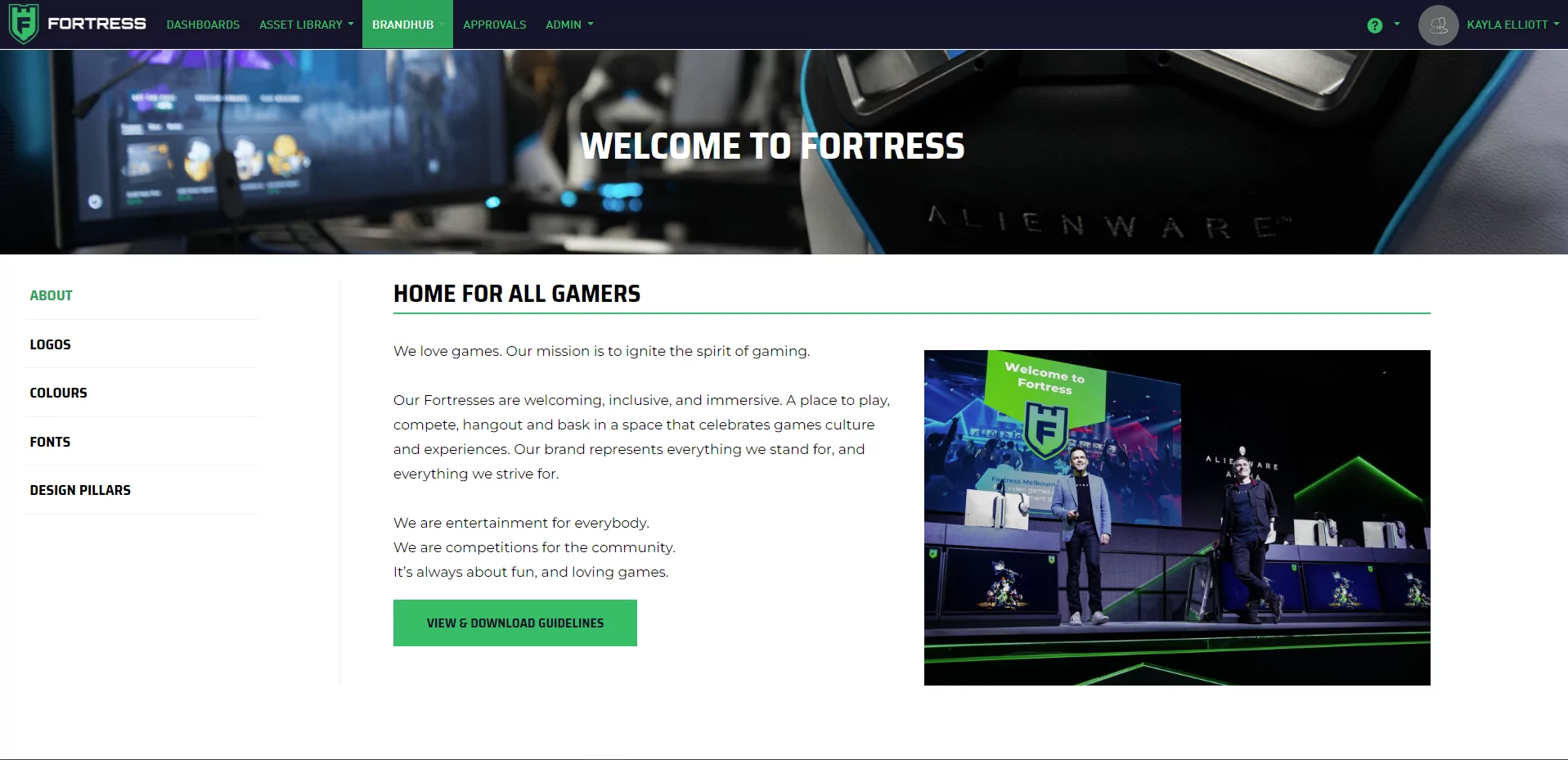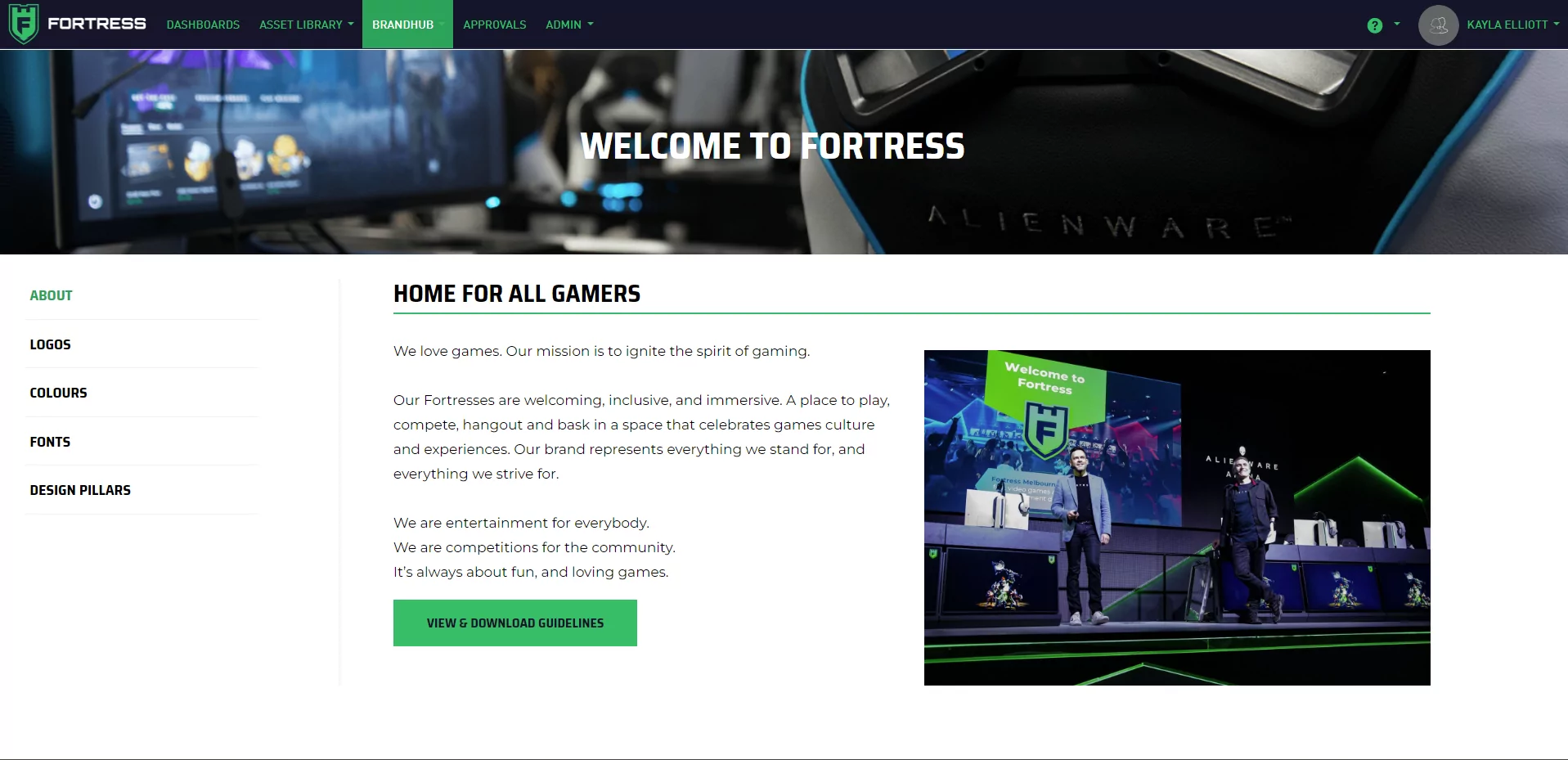 "Fortress brings our brand guidelines to life by focusing on the spirit of the brand rather than being overly rigid. We aim to make it fun and interesting for our audience while staying true to our brand values… This approach allows for flexibility while maintaining consistency in the overall message and tone. By prioritizing the brand's essence, Fortress creates memorable and engaging brand experiences that resonate with our audience." – Fortress
HealthComp
Best BrandHub – Benefits Administration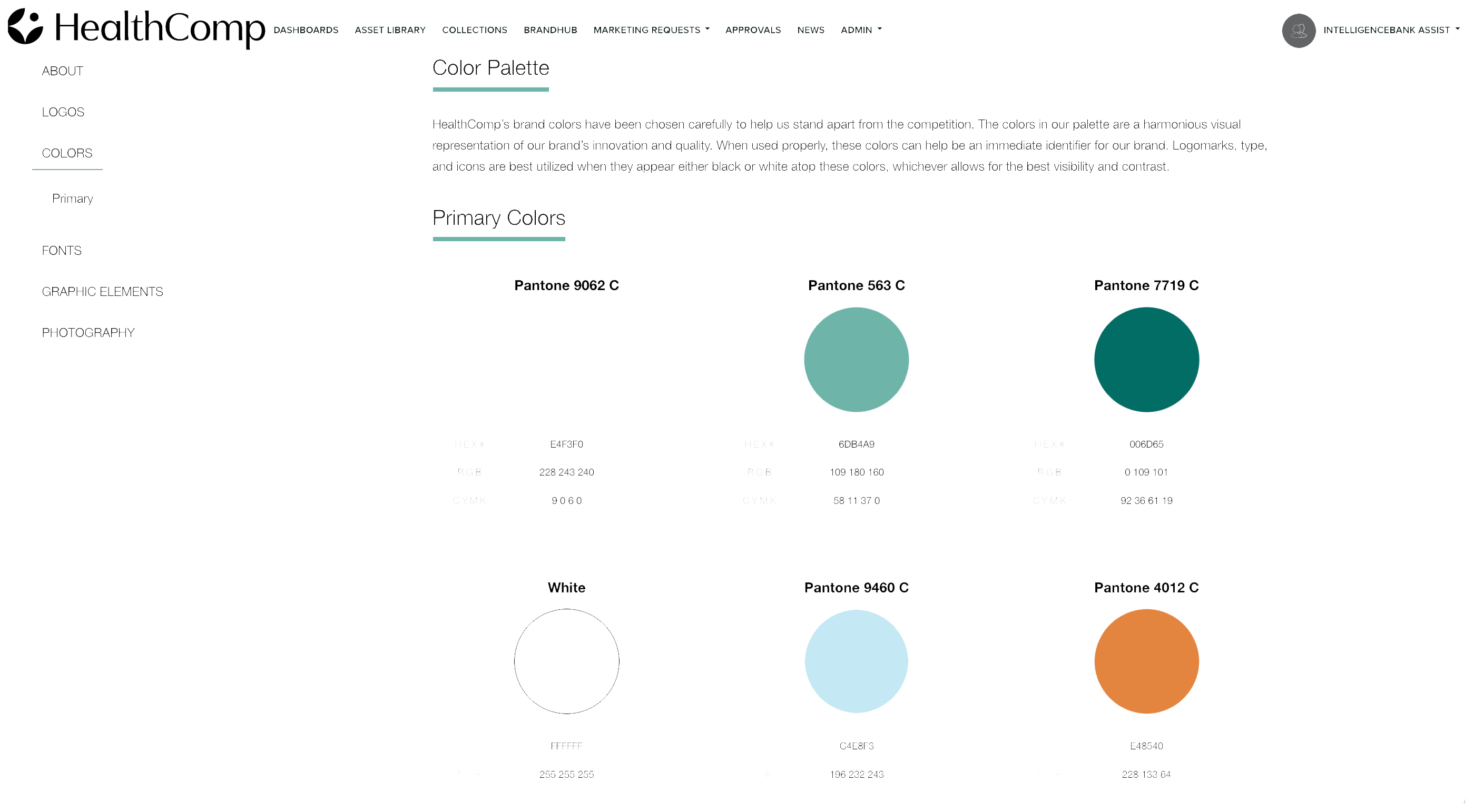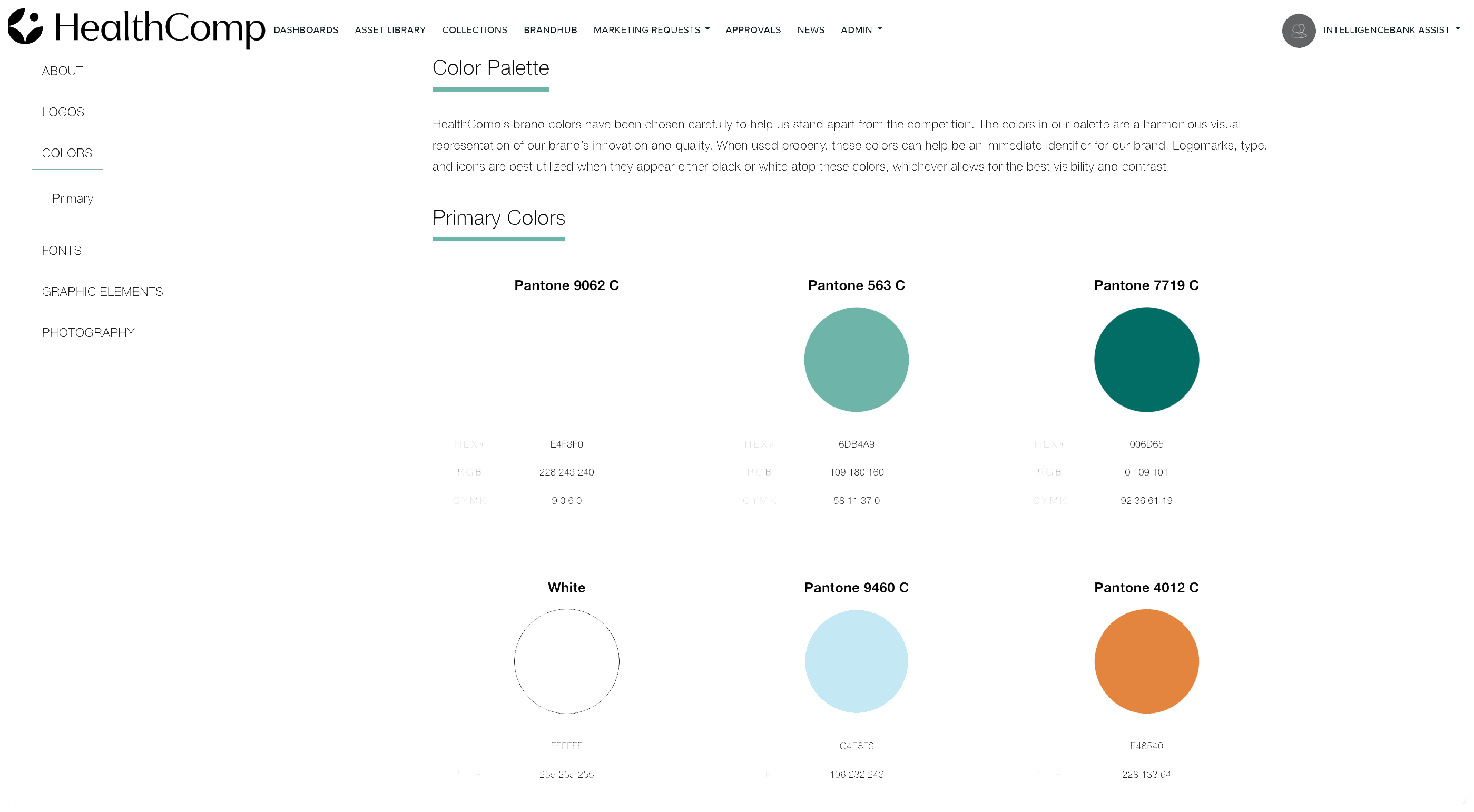 "Our brand guidelines tell the story of HealthComp in the visual space – combining compelling graphics and imagery with our core values and beliefs to tell the public who we are and what we're all about." – HealthComp
Hotondo Homes
Best BrandHub – Construction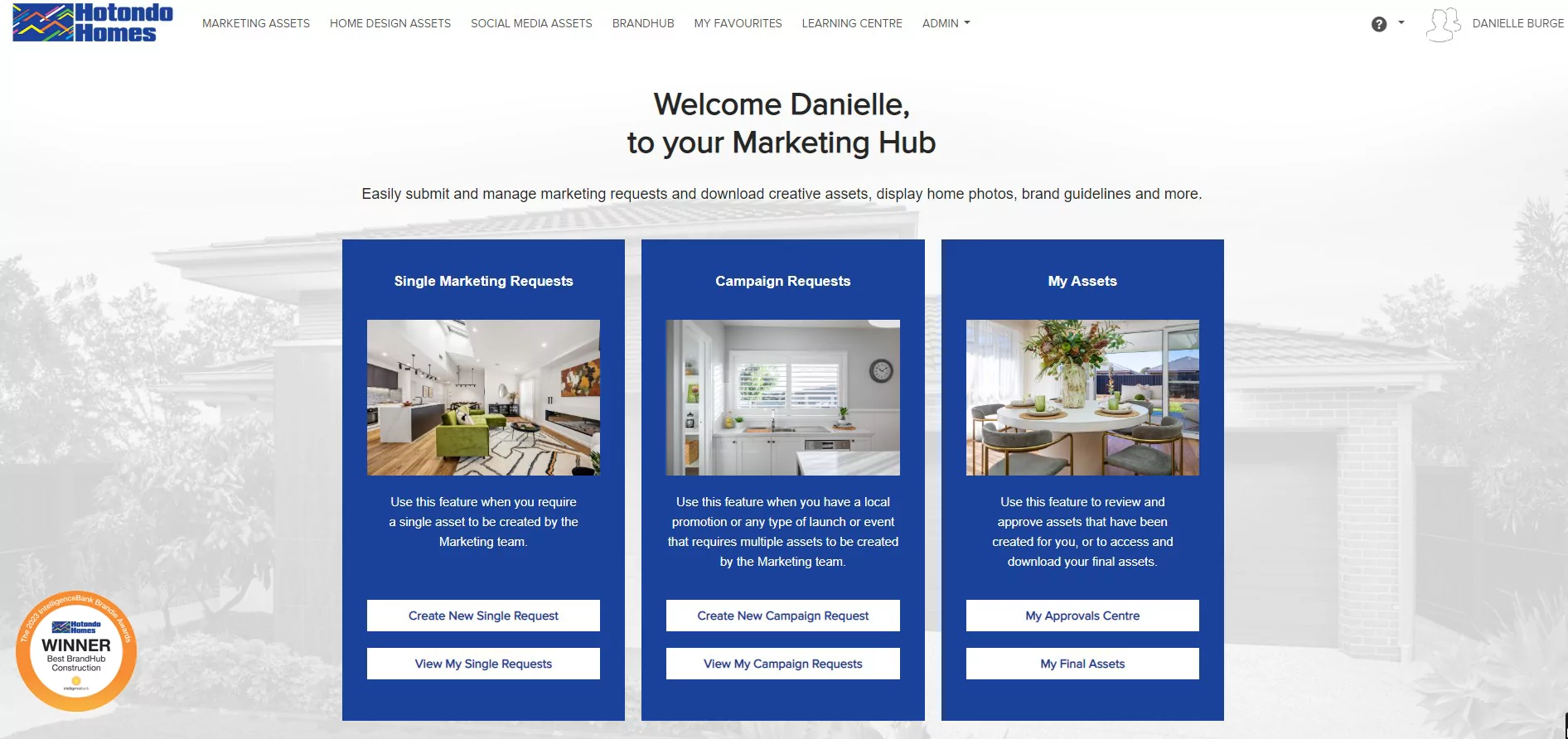 "At Hotondo Homes, we use the sophisticated functionality of our new Marketing Hub to communicate and share our brand guidelines with our franchise network of builders, and give them direct access to the most up-to-date versions of our brand assets including our theme music, logos and much more. Underpinned by a formal set of over-arching brand guidelines, all of these assets are downloadable at the touch of a button, and have been prepared in the most common or popular sizes and formats to simplify this process for our biggest brand ambassadors of all – our franchisees." – Hotondo Homes
icare
Best BrandHub – Government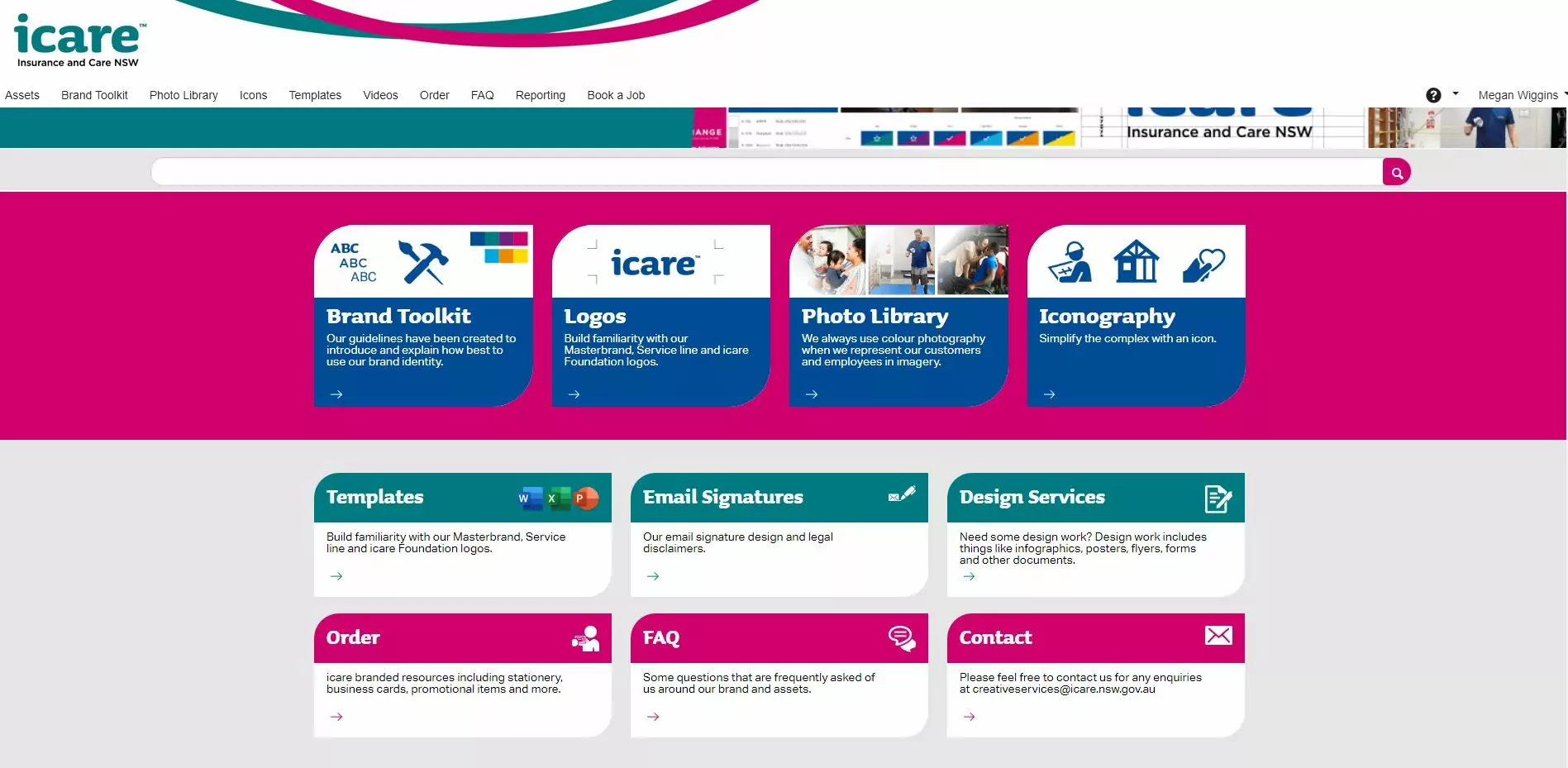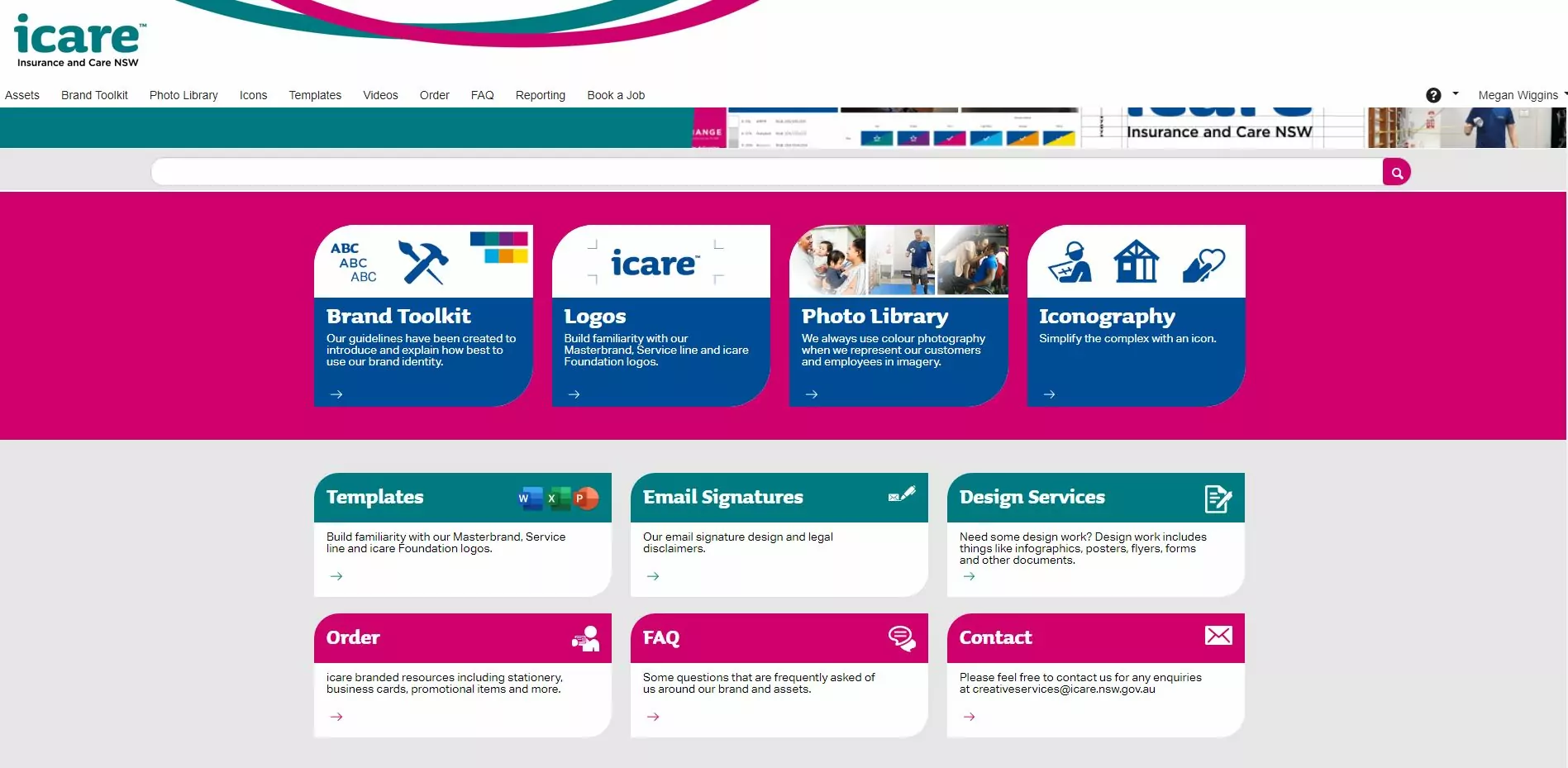 "We needed our BrandHub to be simple given the large scale of icare. The landing page has various tiles that are an easy click to the main needs; logos, imagery, iconography, and our guidelines are loaded as a live document. Team can use a navigation menu to find what they're after, rather than digging through a PDF. Immersing our team in interactive training on the BrandHub led to building brand champions throughout icare who are go-to's for questions and problems. Design requests are made through our brand hub, which means all projects can be tracked and reported on." – icare
Insignia Financial
Best BrandHub – Rebrand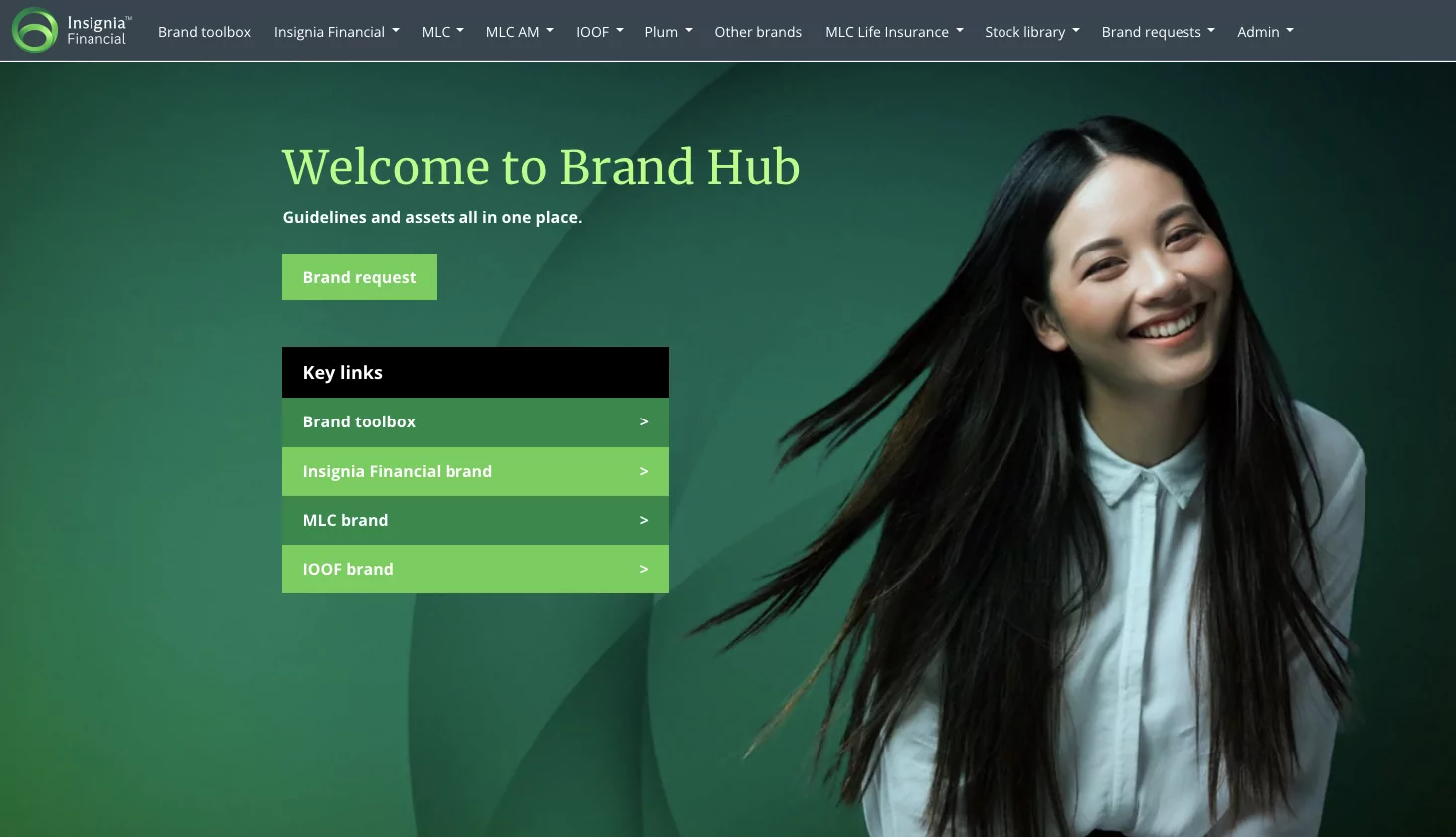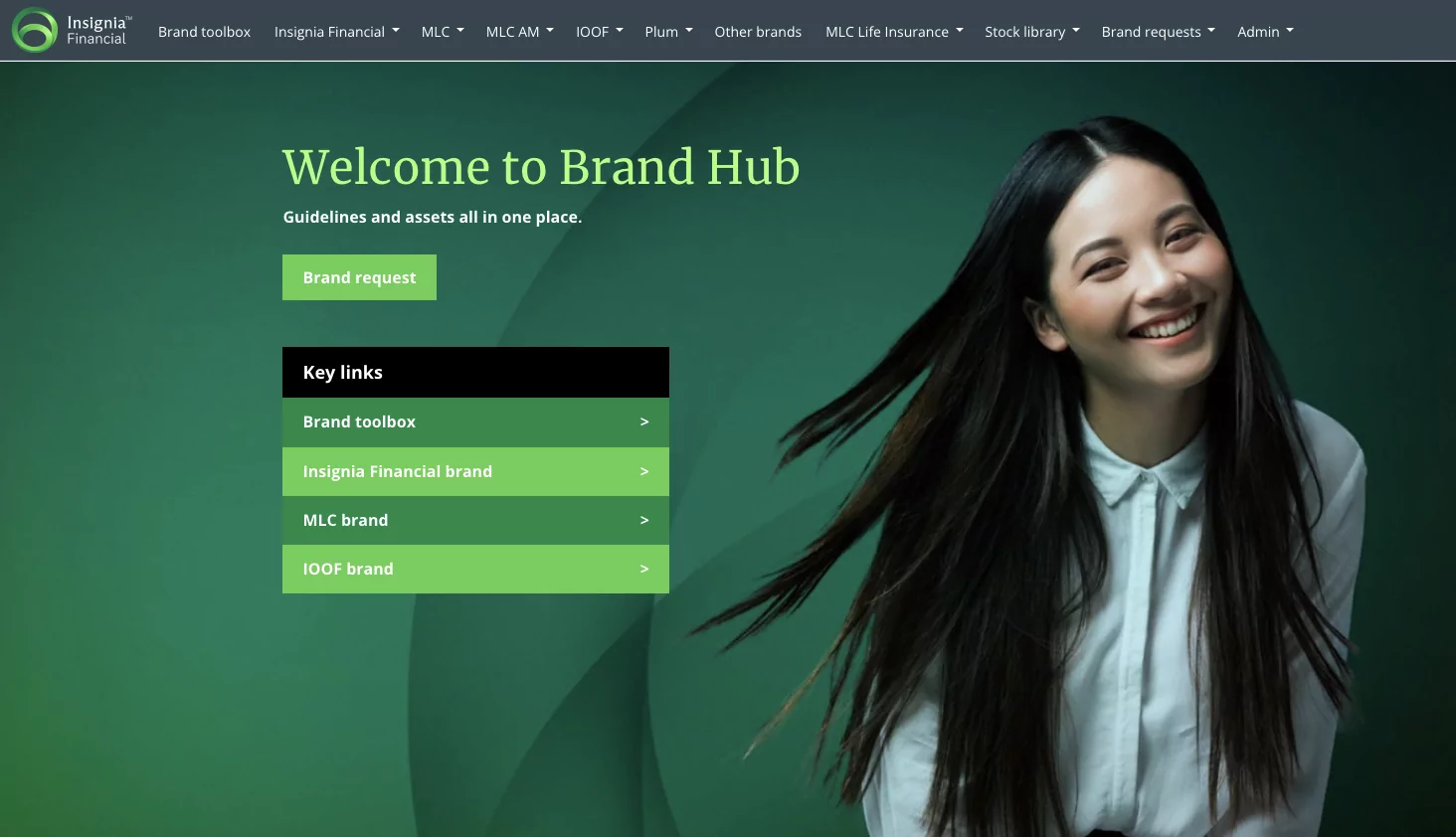 "IOOF became Insignia Financial at the end of 2021. With a new brand identity to promote, and a range of sub brands within the stable, the challenge was on. We needed to use the elements from our award winning Insignia Financial ID – which was developed by the Principals agency – to create an engaging, educational and flexible environment to house a variety of brands and associated assets. With the help of the Intelligence Bank team we created a hub of interactive, downloadable and easy to use content. We can't wait to build on this foundation!" – Insignia Financial
Luminis Health
Best BrandHub – Healthcare Provider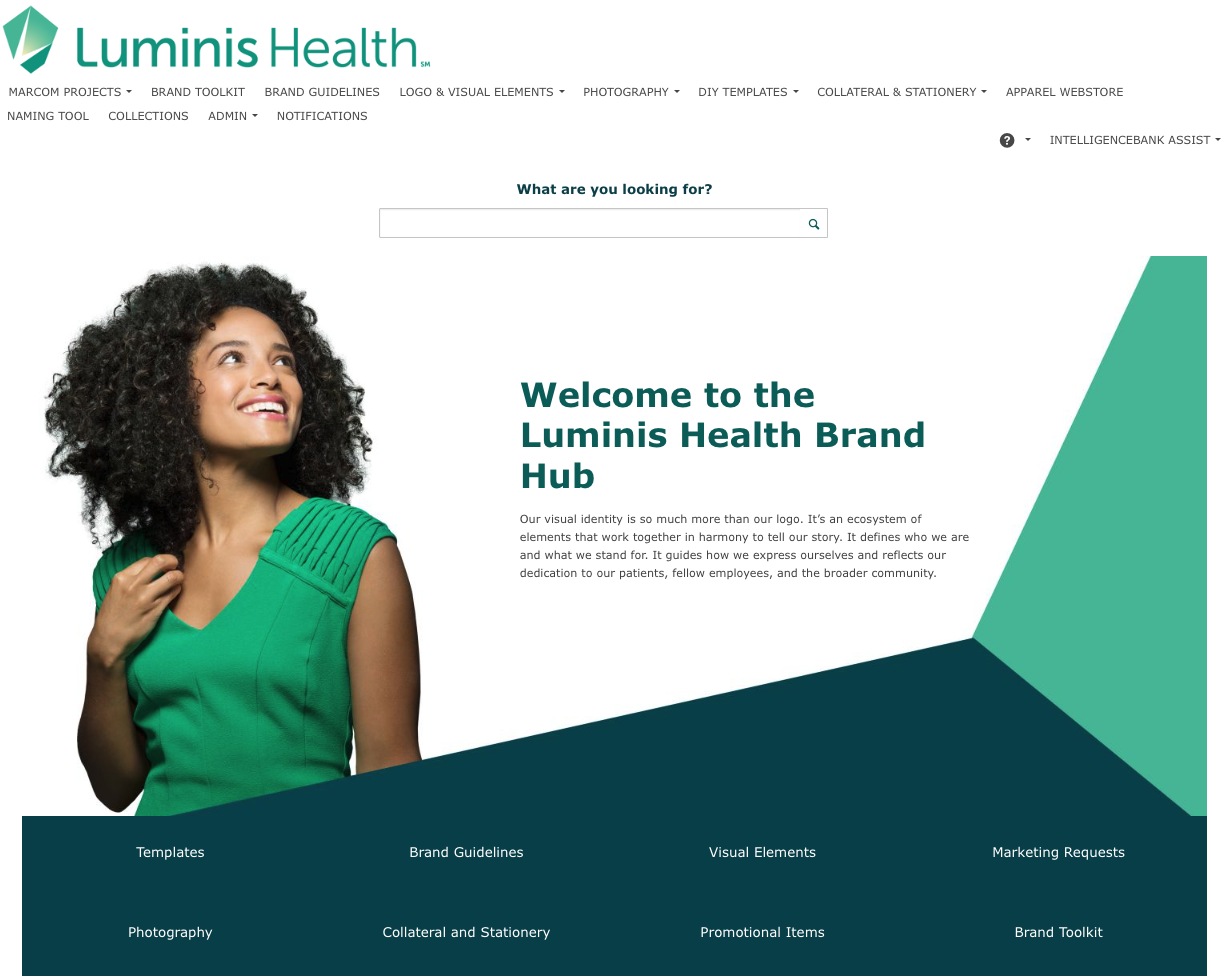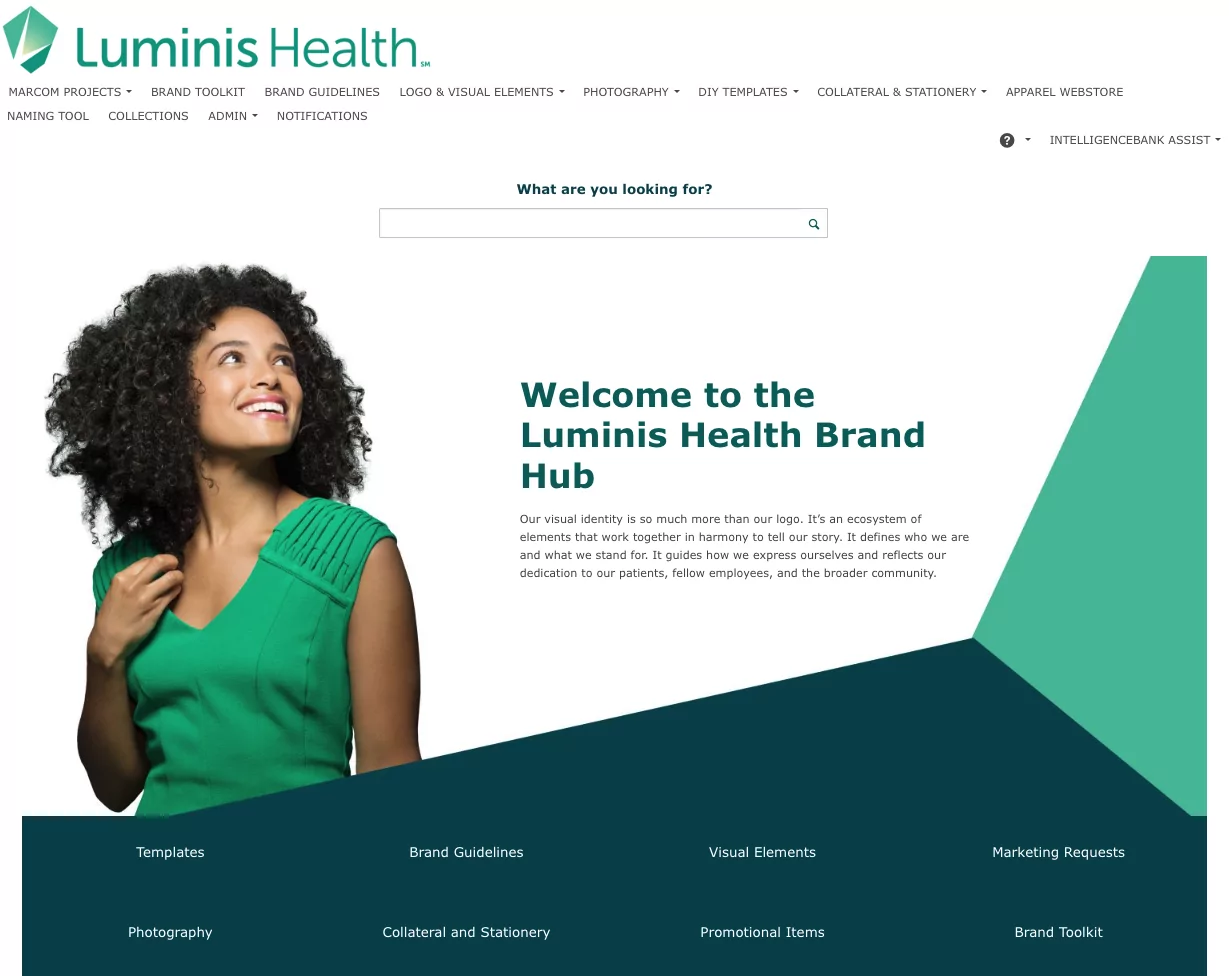 "Our brand guidelines are how we express ourselves and reflect our dedication to our patients, fellow employees and the broader community. Our brand is about making health care easier, more personal and built specifically for the communities that we—and our patients—call home." – Luminis Health
Medibank
Best BrandHub – Brand Creativity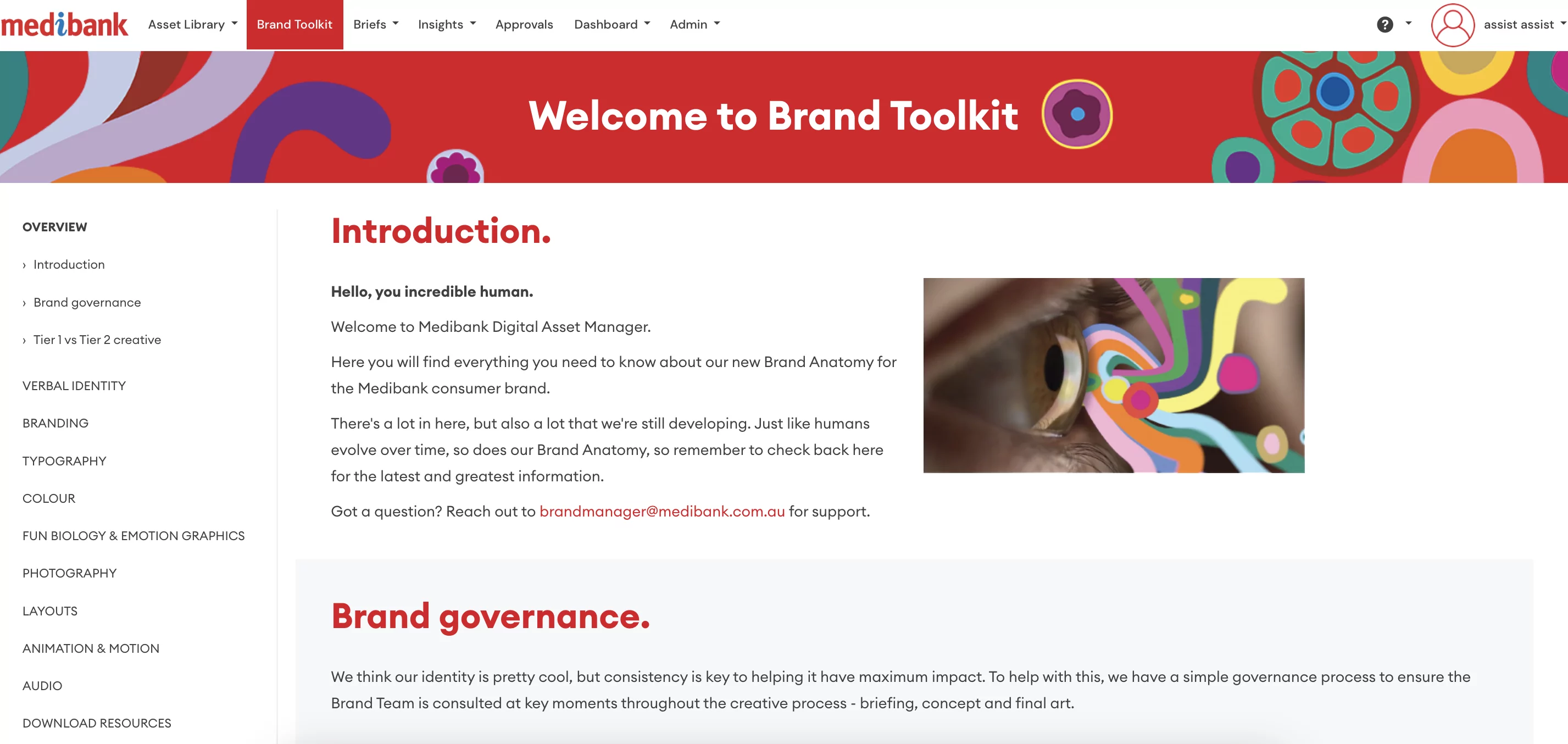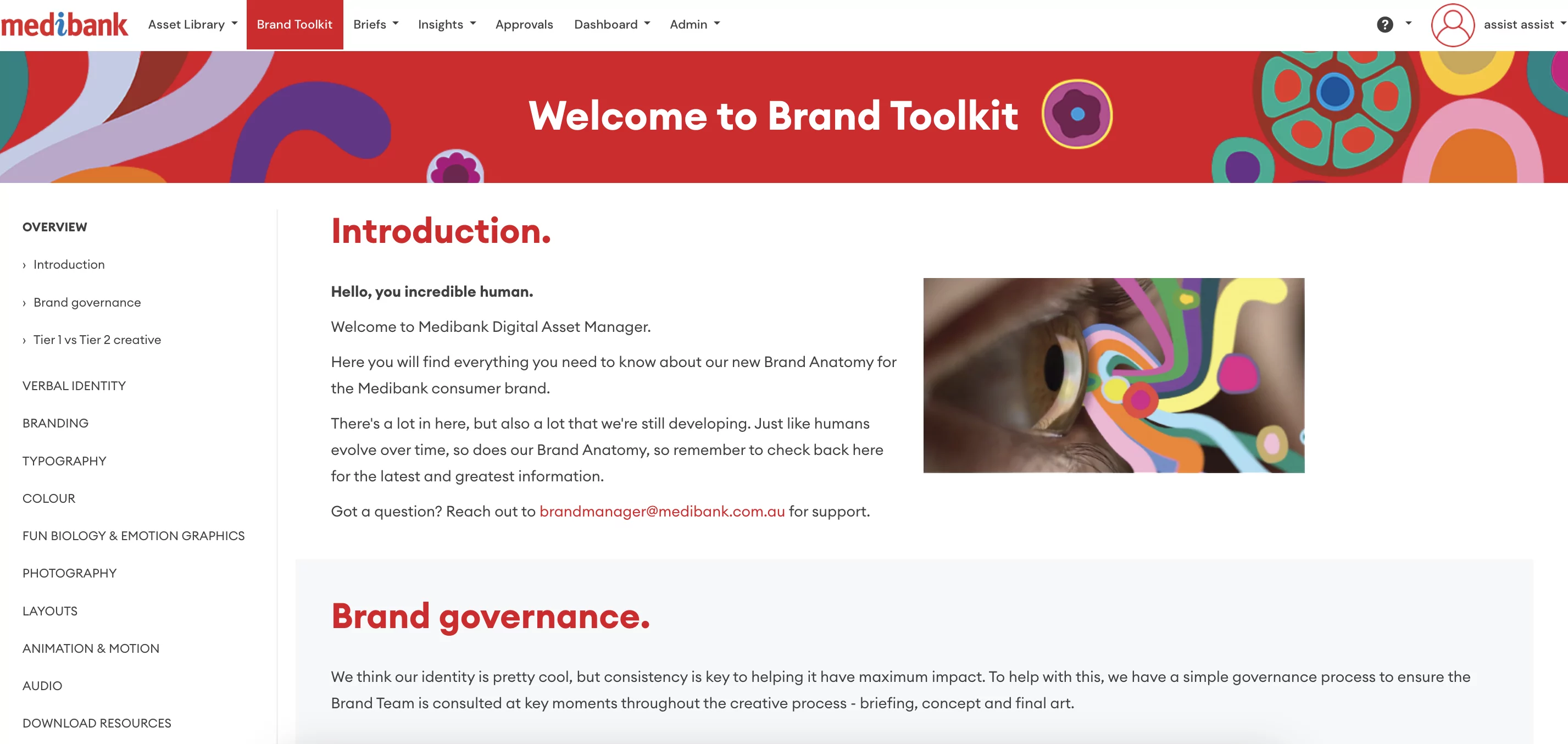 "We have a great brand and it's a lot of fun. We want the system to reflect this whilst still focusing on accessibility and user experience. "Our Brand portal, campaign and approval workflows, asset storage and lifecycle management are all contained within the platform and intuitively linked to support the creation of customer experiences and campaigns in the most effective and timely manner possible." – Medibank Private
Minor Hotels
Best BrandHub – Global Hotel Chain
"Our digital assets management system, MHZone, is the multimedia backbone of Minor Hotels, providing seamless access to images, videos and brand resources to 530 properties under 21 brands managed by 14 marketing teams in 7 time zones over 30 countries. That results in a platform that puts hundreds of thousands of assets just a click away for hundreds of employees, as well as agency and media partners. By ensuring that all our team members have easy access to the right resources and brand guidelines, we maintain consistent activations across a global and diverse network of brands." – Minor Hotels
Morrissey Hospitality
Best BrandHub Hospitality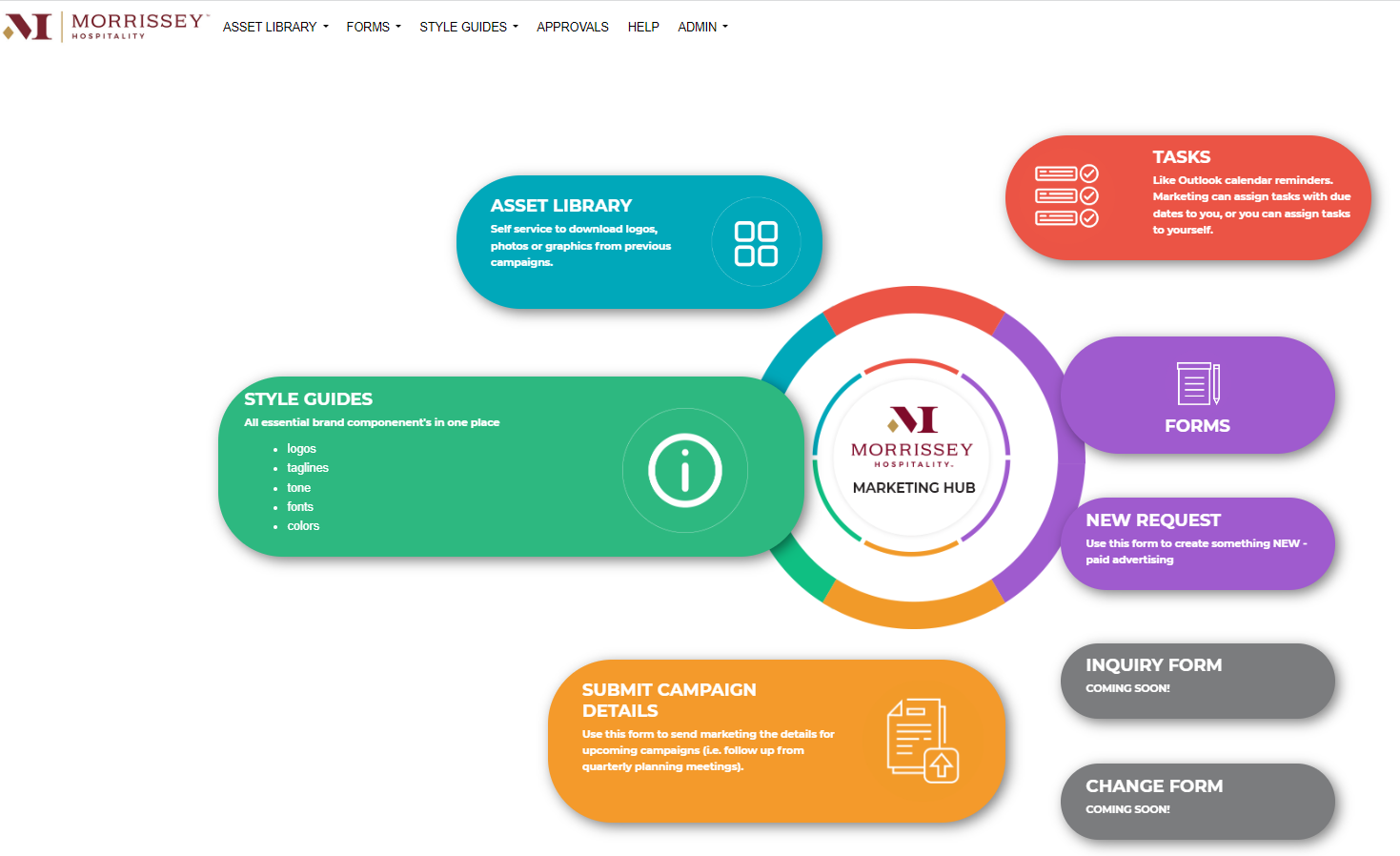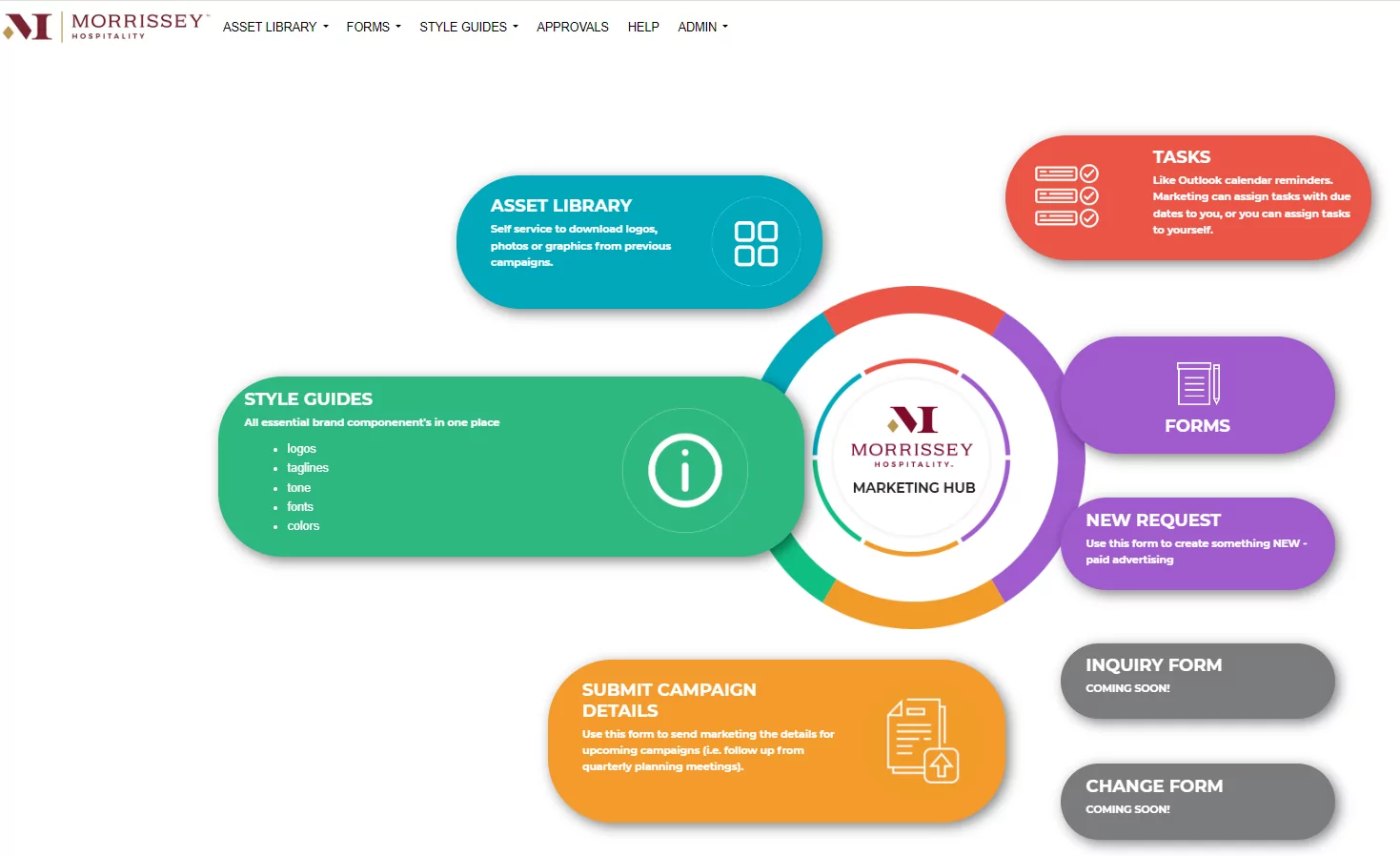 "Intelligence Bank is an excellent and increasingly essential resource for Morrissey Hospitality. IntellignceBank provides everyone — our marketing team, brand leaders, owners, freelancers, and vendors — an easy-to-use, centralized hub for all of Morrissey Hospitality's brand guidelines. With IB, all of our teams can easily align their efforts across channels, locate past and current collateral, create cohesive marketing campaigns, and communicate clearly with our customers. As our family of brands continues to expand, Intelligence Bank will continue to be a valuable tool for the teams at Morrissey Hospitality." – Morrissey Hospitality
Oaks Hotels
Best Brand Hub – Hotels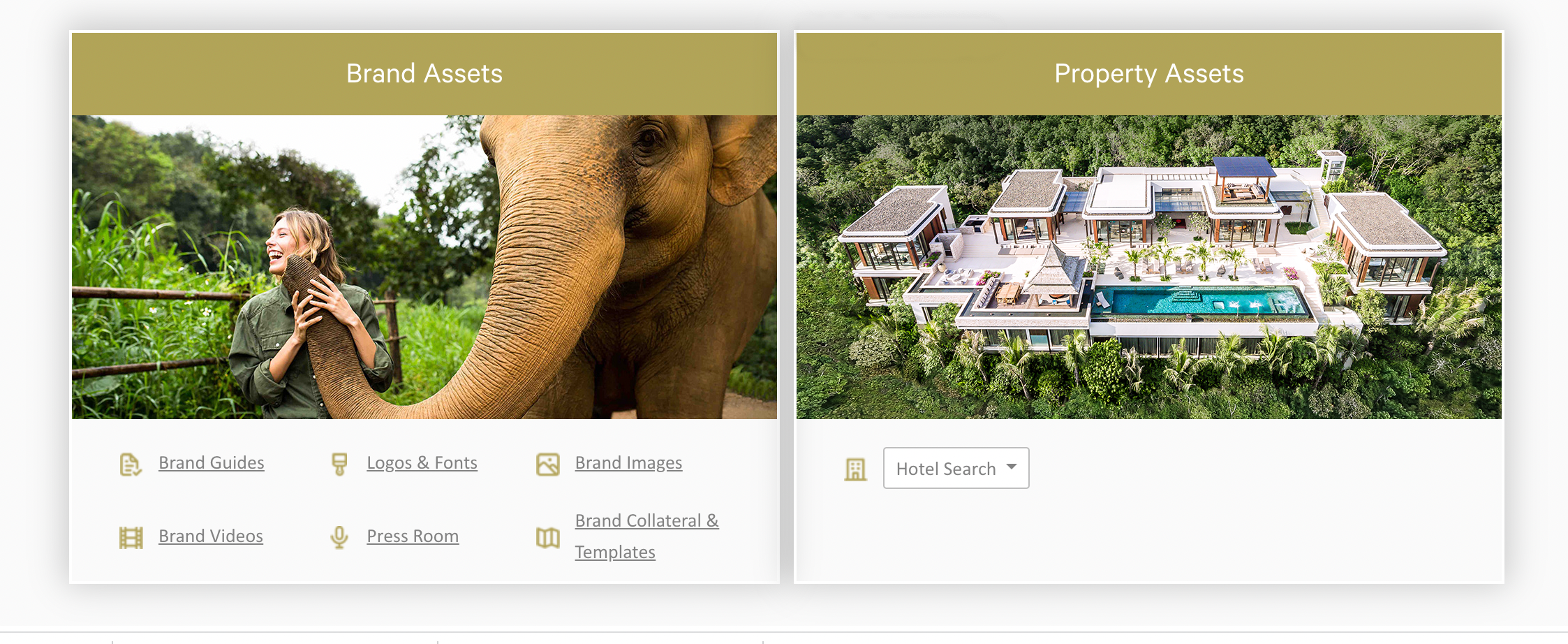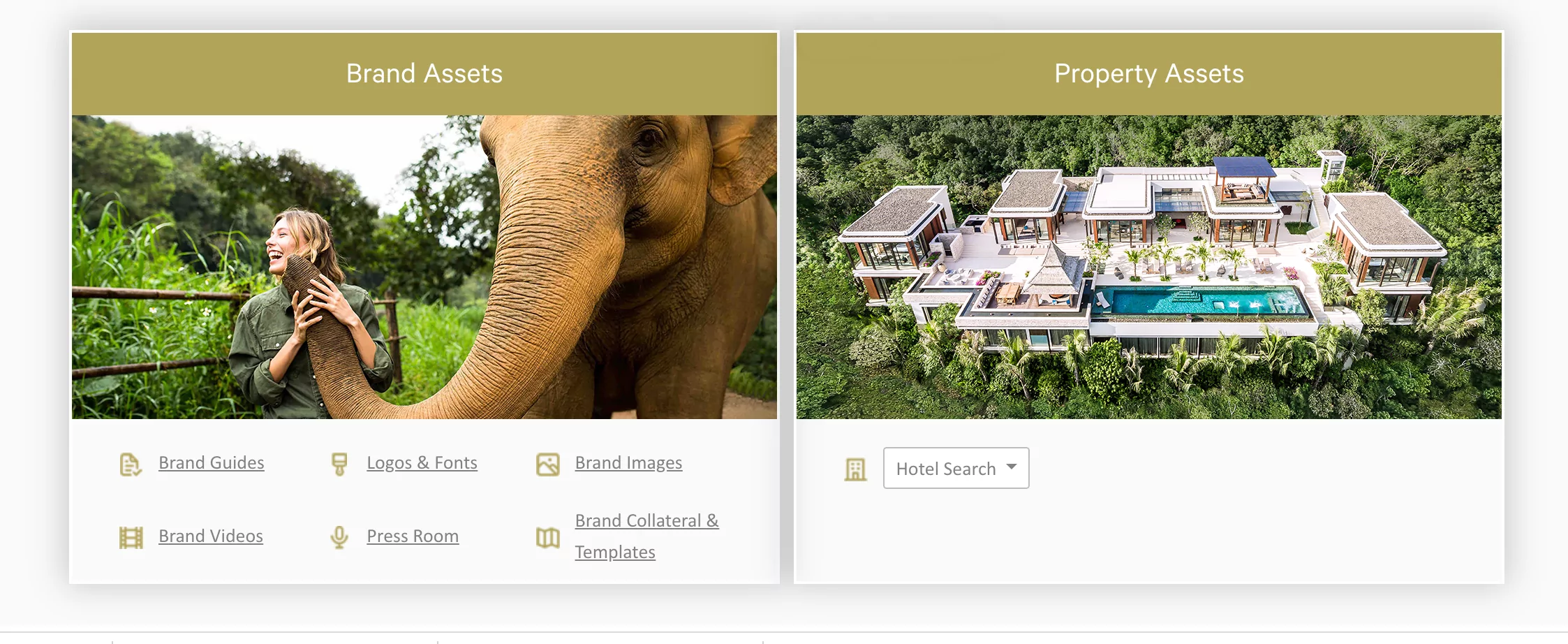 "Oaks' brand guidelines are brought to life throughout each stay in the following ways:
Essential Comforts: We provide everything you need with nothing you don't, including Oaks' comfort beds and pillows for a heavenly night's sleep.
Welcoming Smile: Oaks staff provide genuine, down-to-earth service and recommend authentic experiences with a smile.
Spread Out: Offering serviced apartment accommodation with full kitchen access, laundries and desk spaces to work and play when you stay with Oaks.
Home Cooked: Just like home, have your groceries delivered to your door by our grocery partners or ordered in through our home delivery partners" – Oaks Hotels
So along with the sheer satisfaction of brand compliance, our winners now have a Brandie Award as a cherry on top.