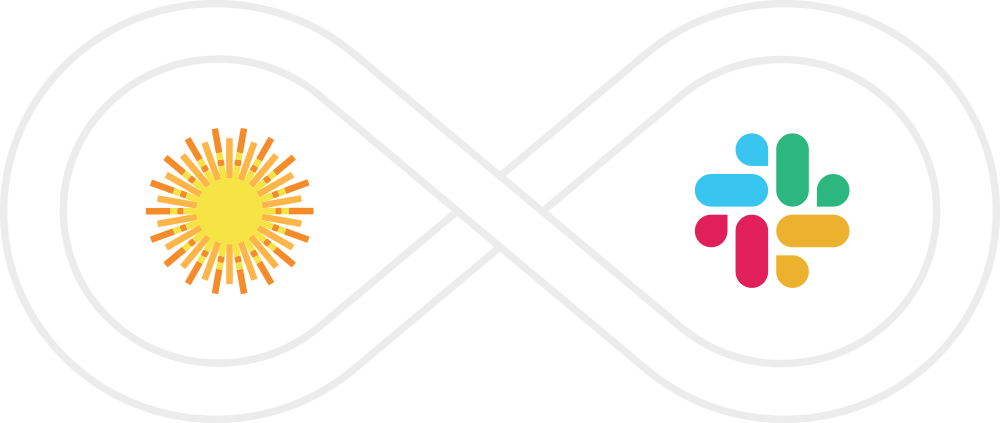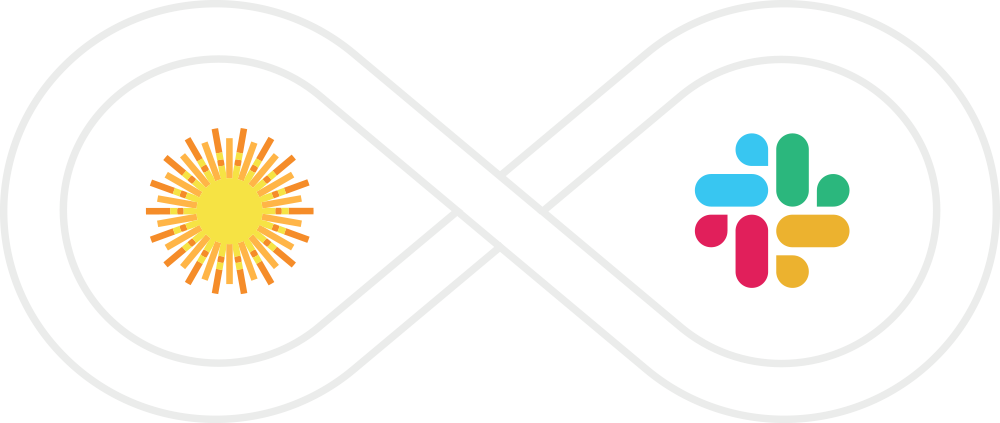 For a Digital Asset Management (DAM) Platform to serve as a single source of truth for all creative, images and multimedia files it needs to be up-to-date and easily accessed from wherever you may be working.
There are so many channels and technologies that team members do their work and share/exchange files through, especially when taking communication channels into account. Keeping up with new content that is shared on multiple channels such as Slack is hard.
On top of keeping up with where assets are shared, an organisation needs to make sure that what is shared across the vast sea of collaboration technology is also current, and has the most up to date assets on file.
That's where the IntelligenceBank x Slack handshake workflow becomes useful. This integration allows you to share files that are stored in your DAM via Slack.
The IntelligenceBank x Slack handshake is an API workflow that is based on a 'if this, then that' scenario. That is, if this happens in IntelligenceBank DAM then that happens in Slack, and vice versa.
Here are some examples of how our customers and our team here at IntelligenceBank use it.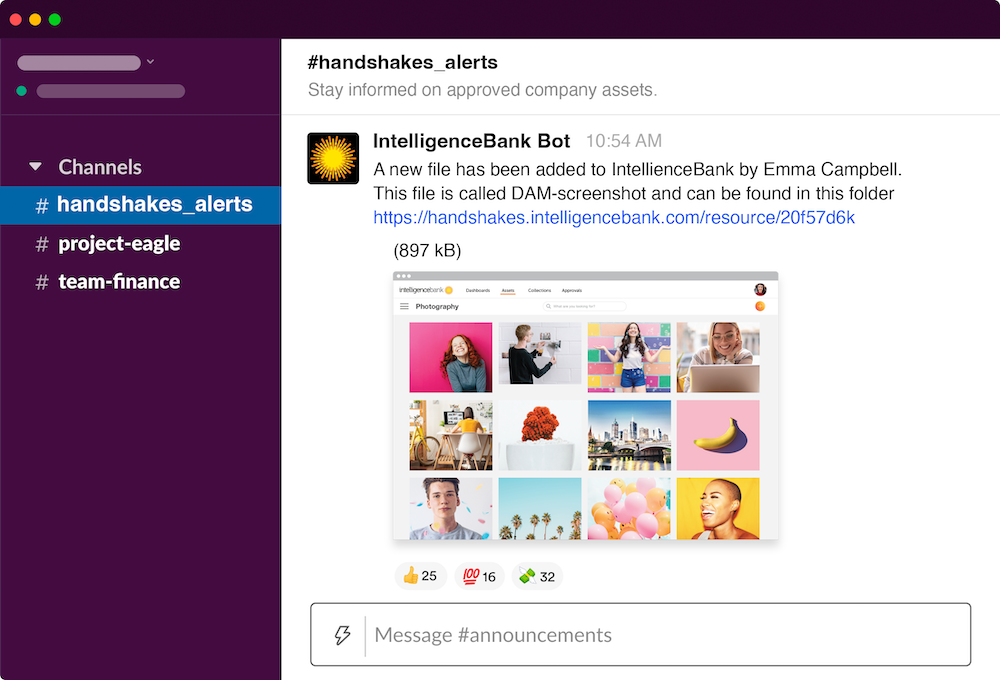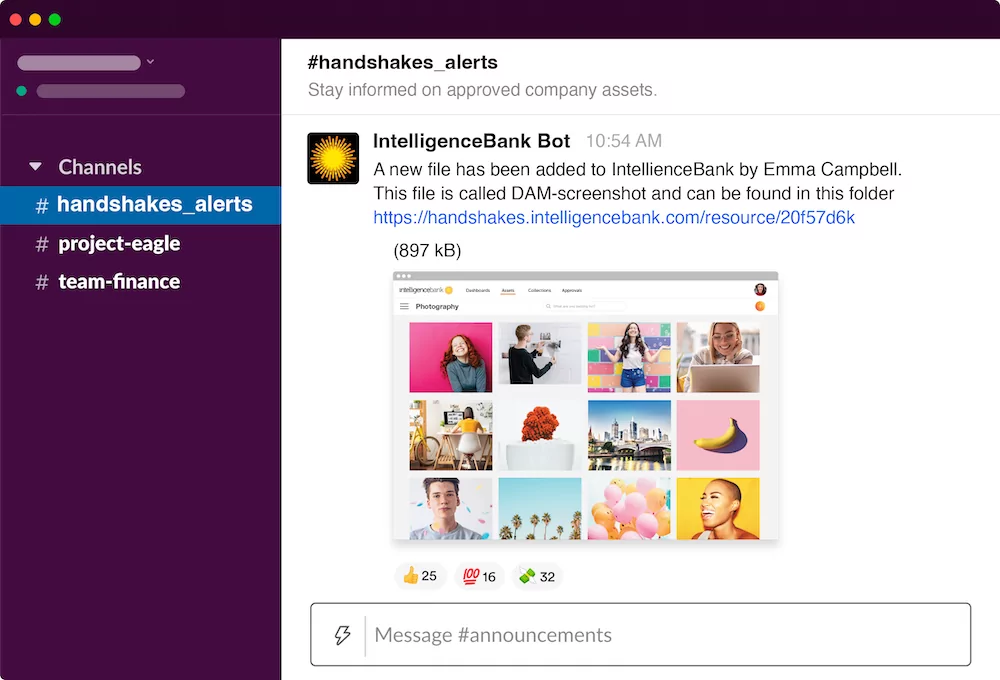 When images or videos are uploaded to specified slack channels – these files will also be posted automatically to an IntelligenceBank folder. This way, important content casually shared gets captured and tracked automatically.
The Slack linked folder is designed to have a workflow approval set, allowing vetting to ensure only valuable assets make it into the Digital Asset Management. While you may reject a few and have to go through the process of approving what goes in, it ensures uploading happens automatically so the digital assets don't get lost forever in Slack.
People are overwhelmed with email. We've all been there. A quick Slack message is more efficient and avoids the noise of a busy inbox. However, your team needs to know when new assets are available. Setting up a Slack handshake between folders in your DAM and Slack channels allows for no-fuss notifications when a new file is uploaded to your DAM, freeing your inbox from being polluted with operational notification emails. When new brand materials, case studies, sell sheets or other marketing materials are made available – all involved are made aware, ensuring the most up-to-date files are shared.
To learn more on how to configure and integrate marketing workflows between IntelligenceBank DAM and Slack, as well as other handshakes that are available like IntelligenceBank DAM x Microsoft Teams, contact us or learn more on our Help Desk.