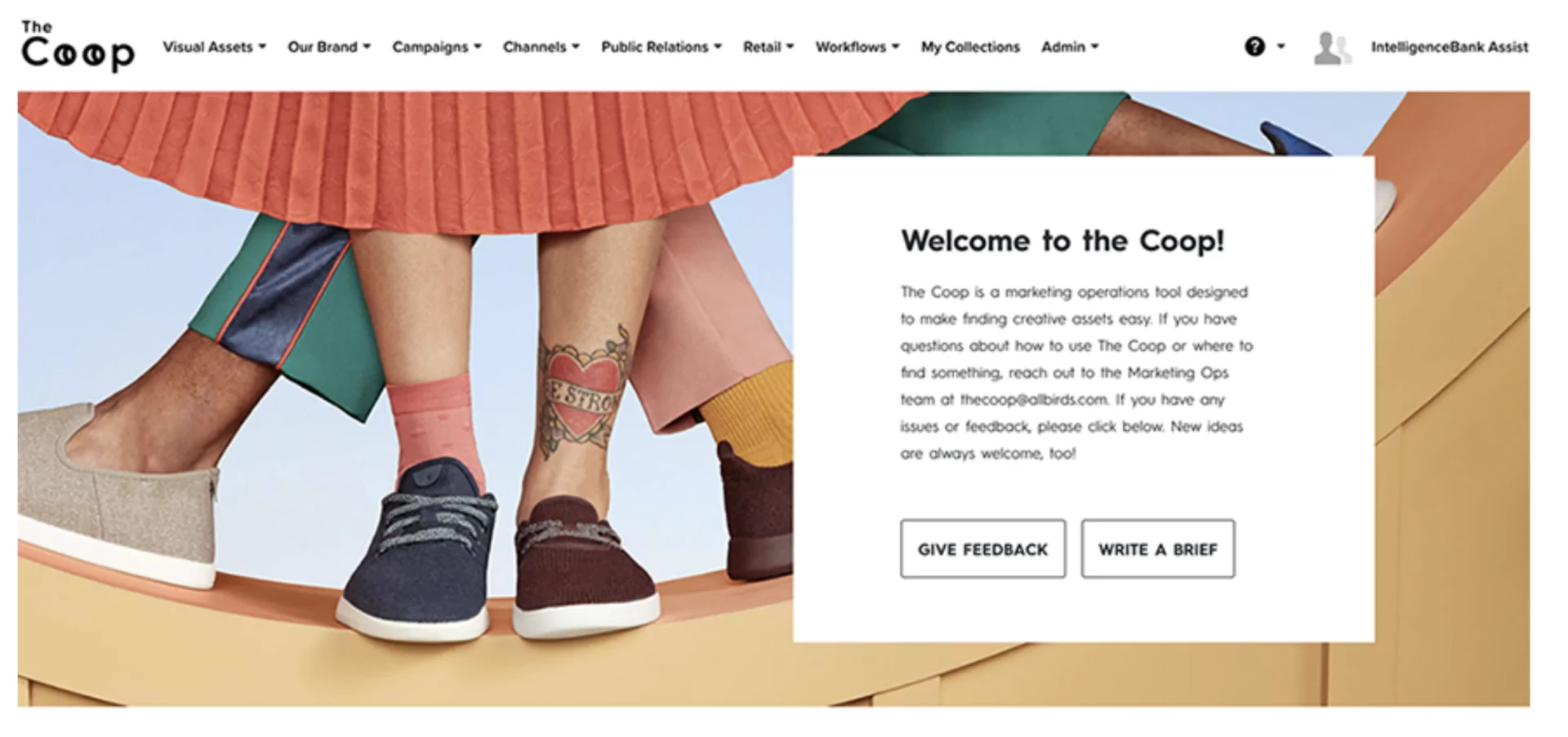 We are thrilled to share with you Allbirds' custom welcome page for their recently implemented
marketing operations software.
Allbirds
, an innovative shoe company that makes the world's most comfortable footwear from wool, has recently launched their marketing operations platform, fondly named The Coop. Like their shoes, The Coop is centred around simplicity and usability, and features a beautifully designed welcome page, powered by IntelligenceBank.
"We believe when it comes to design there is beauty in simplicity. So although creating an end-to-end marketing operations platform is complicated, we worked hard to strip back any unnecessary details and create a user experience that would be easy to navigate, and help people focus on what's important to the business." – Rachel Winkel, Allbirds
Allbirds uses IntelligenceBank Marketing Operations Software.to run their local and global marketing campaigns. They use The Coop to create, manage and complete more than 20 project types that are stand alone or may be associated with a broader campaign.
Allbirds then extends this to milestone/task assignment and creative deliverables, uploaded directly to the Digital Asset Management section of the platform.
Contact us to find out how we can help you transform your marketing operations with Digital Asset Management, BrandHub (Brand Management Software) and marketing operations software  (project management, workflows, creative approvals and more).