IntelligenceBank introduces Kanban view to help marketers better manage projects. 
Kanban is a visual system for managing work as it moves through a process.
The beauty of this project view is that it clearly illustrates both the process (the workflow) and the actual work progressing through the process. As a single source of truth for the marketing team, Kanban helps to optimize marketing workflow.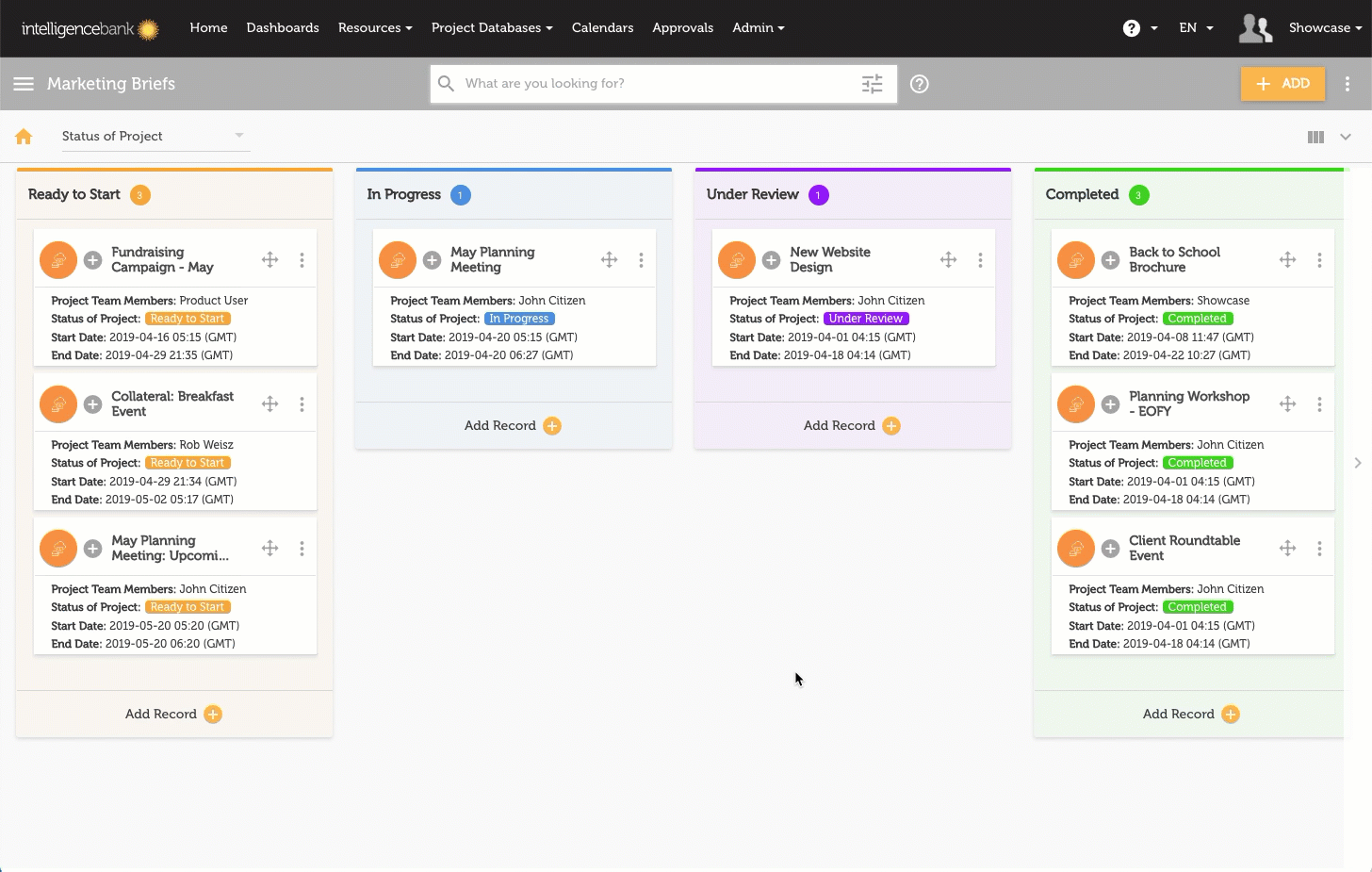 Marketers know that even relatively simple projects consist of multiple tasks, each often having sub-tasks, responsible parties, dependencies and due dates. Kanban helps you see and manage all related elements.
Kanban is great for one project or multiple projects as it captures the workflow (process steps) and provides an easy view of who is doing what and when. It's flexible and provides early warning of potential bottlenecks and great intel for future efficiencies.
Benefits of Kanban
The main advantages of Kanban for marketers include:
Visibility and Collaboration
Flow and Quality
Forecasting and Insight
Continuous Improvement
We've integrated Kanban with workflows and digital asset management
You may be familiar with the Kanban view from standalone project management software, but we've seamlessly integrated it with creative workflows and enterprise-grade digital asset management.
According to our CEO Tessa Court, "marketers use agile methodologies to manage their increasingly complex operational environment, and we have met this demand not only by providing a Kanban view on projects, but also seamlessly integrating it with creative workflows and enterprise-grade digital asset management."
To learn more about how Kanban works within the platform, visit our Helpdesk.
To get Kanban enabled for your marketing team, click on the button below and a member of our team will walk you through how it works.