As the leading electronic board portal, we are delighted to announce the launch of our new Risk Heatmaps feature. Risk Heatmaps help company directors instantly visualize the company's risk framework, and enable them to drill down into the company's risk register and corporate controls – anytime, anywhere.
According to Tessa Court, CEO of IntelligenceBank, "Based on feedback from our board portal clients, a static PDF of the risk matrix just doesn't cut it for today's modern directors – who need to be across an increasingly complex risk environment. Over the past 3 years, we have been integrating a range of risk registers and compliance reporting features into our board portal to meet demand. The newly launched Risk Heatmap is a natural next step as the board needs to be satisfied that policies, procedures and remedies are in place should a risk occur."
The 5×5 heat map diagram shown below is an example of how companies can map risk probability ranges in terms of event likelihood, and a ranking against the impact of a risk if it were to happen. Within the Heatmap, you can actually click on each item to see risks, associated controls and policies.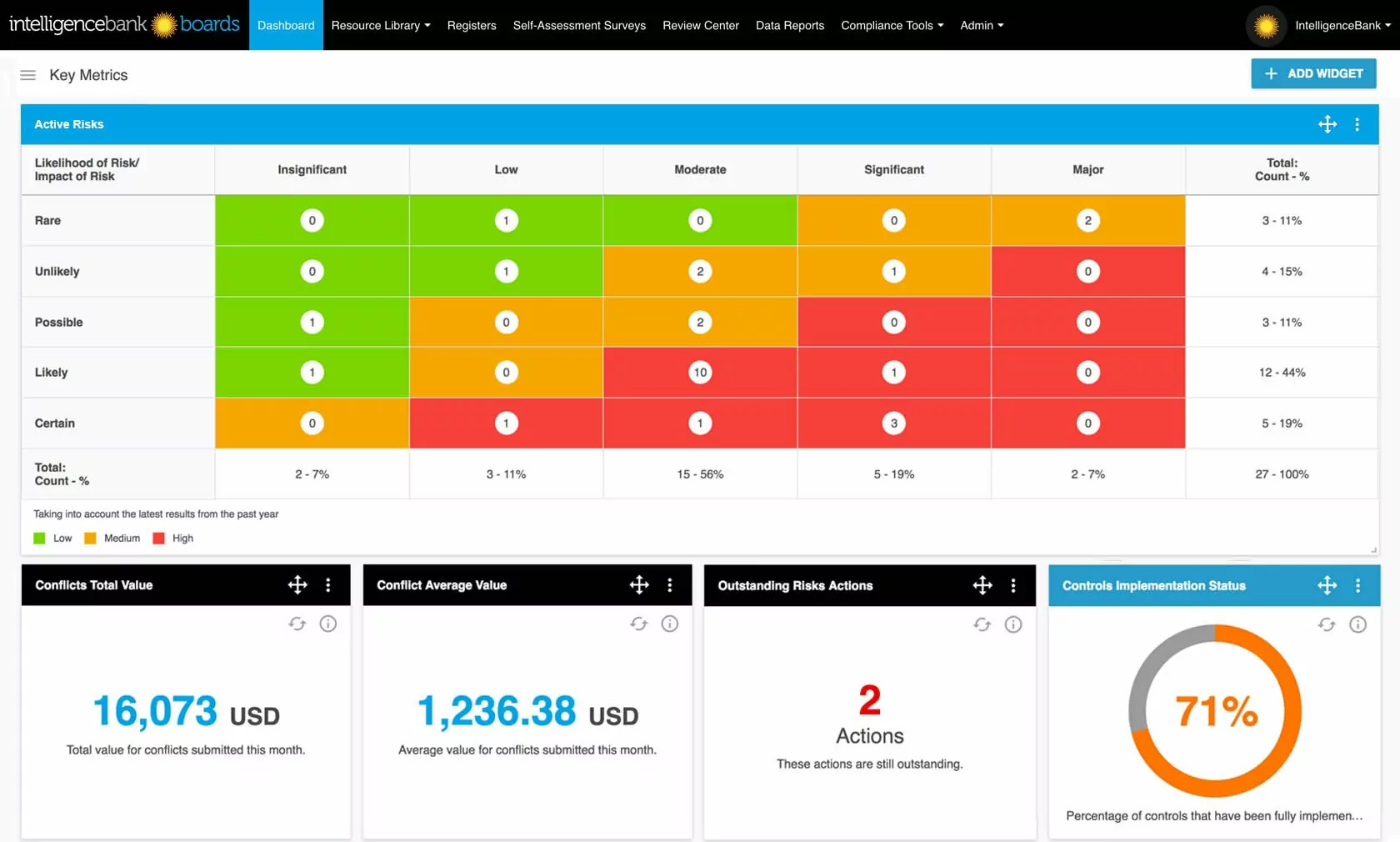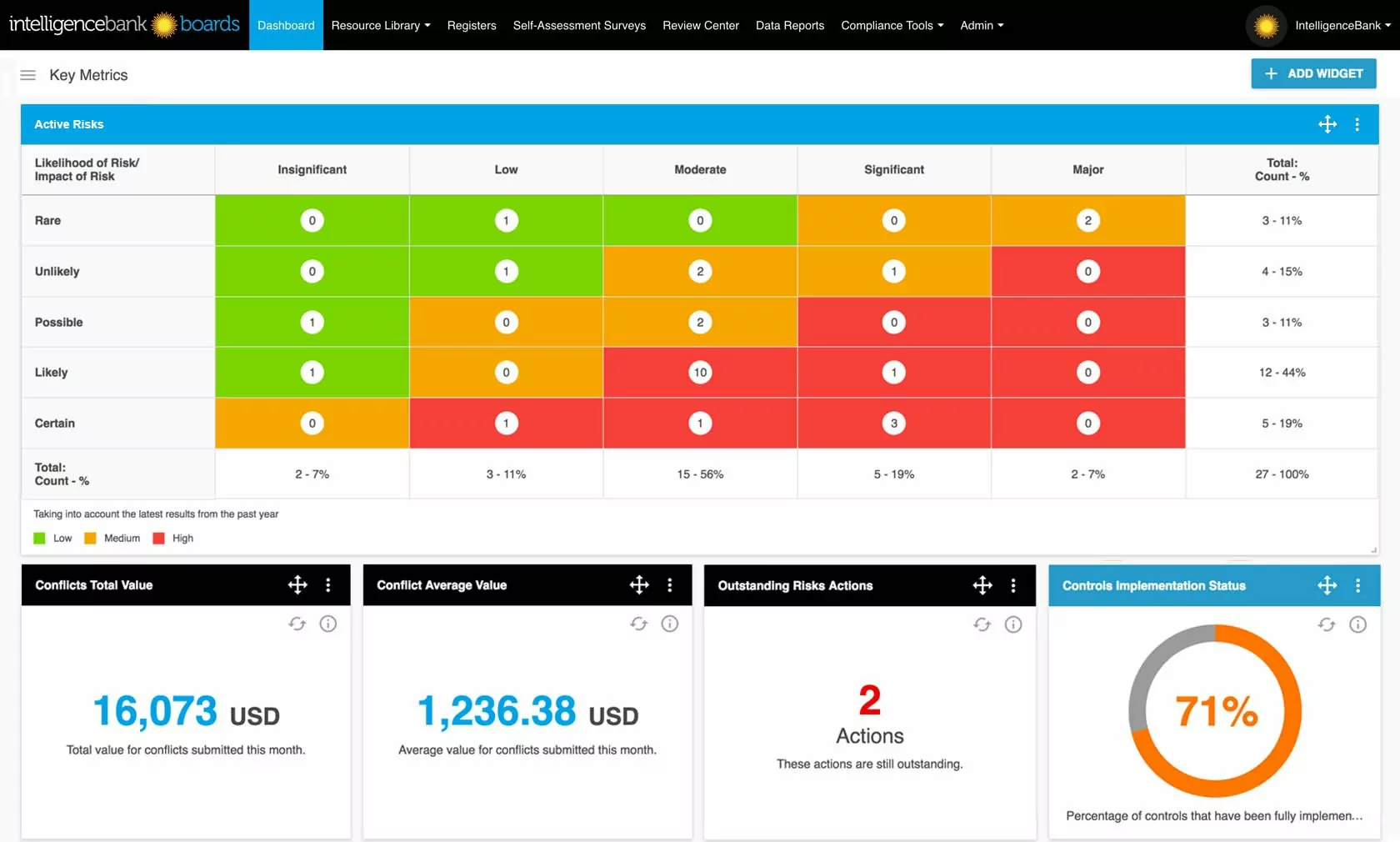 Benefits of A Risk Management Heatmap Include:
– Have a holistic view of your risk framework, to better inform decision making.
– Improves governance of the risk management process.
– Clearly identifies gaps in the risk management and control process.
– Greater integration of risk management across the enterprise.
For more information about how Risk Heatmaps work with our Boards software, please contact a friendly member of our sales team.