We are pleased to announce the launch of IntelligenceBank's WordPress Connector.
Now when you are updating web pages and articles in WordPress, you can seamlessly browse images, audio, video, office and PDF files stored within your IntelligenceBank DAM, add these files directly or insert public links from the DAM.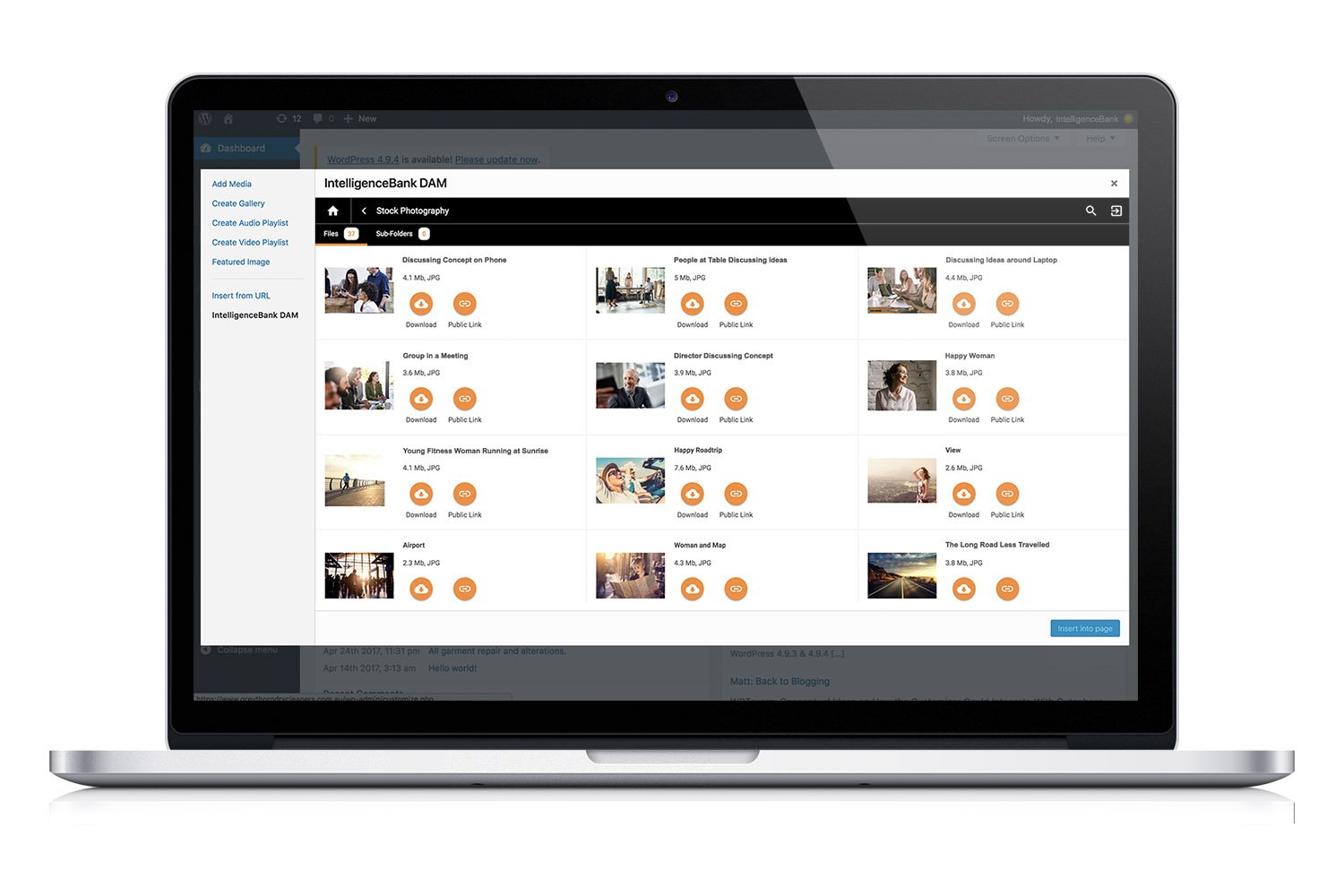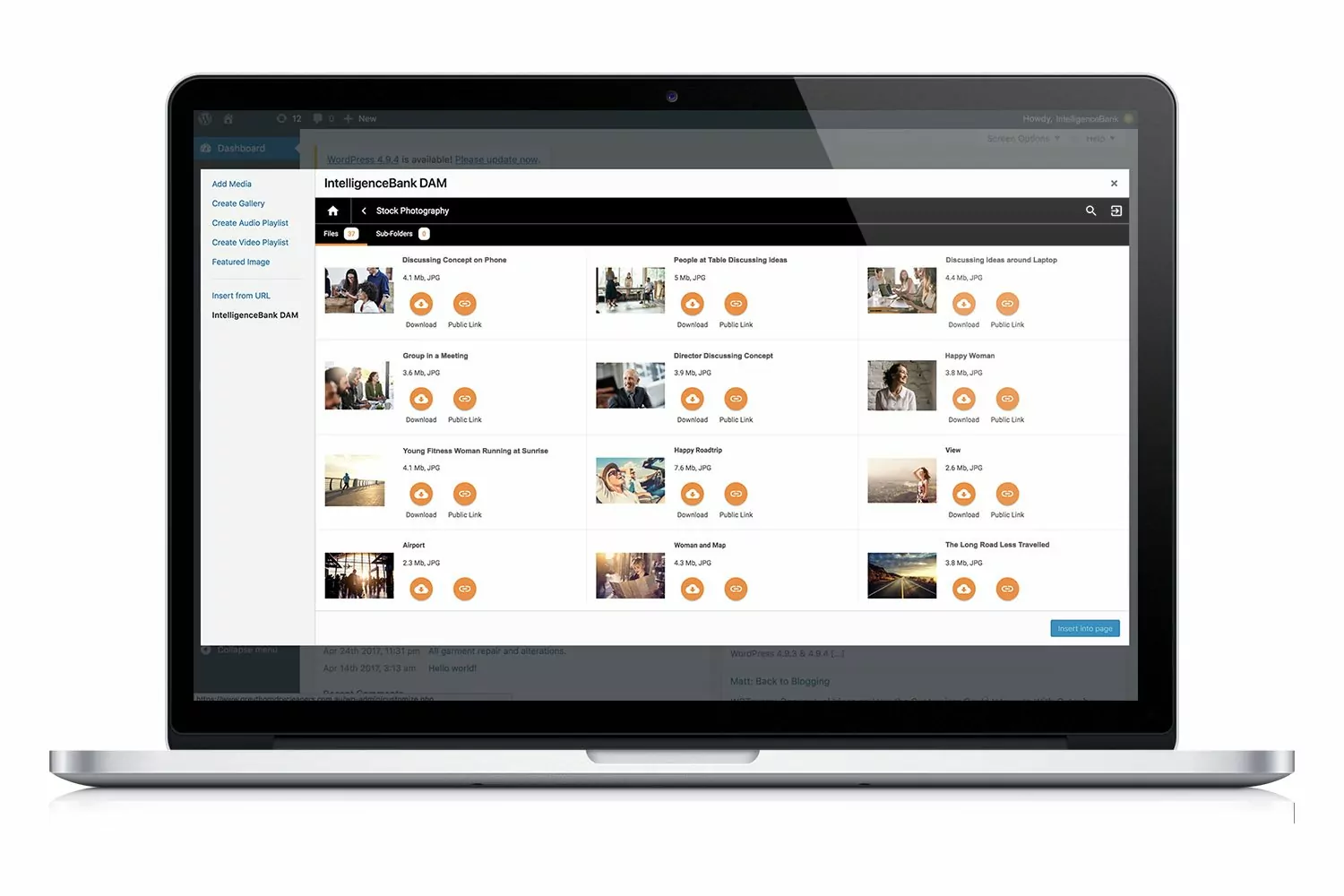 In addition:
When inserting a public link, new versions of the linked file are automatically updated in WordPress.
Coming next quarter is the ability to change file size and compression on the fly.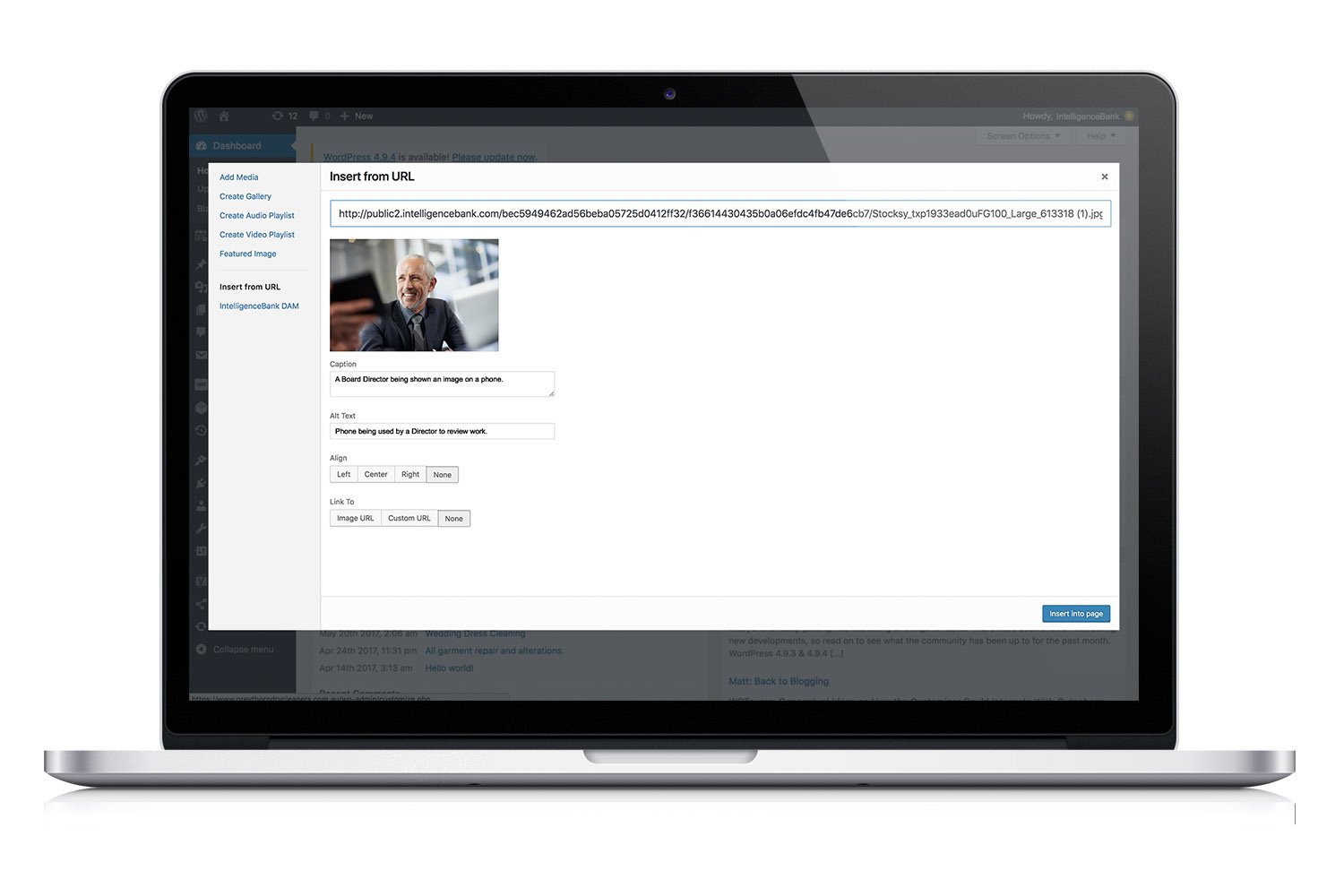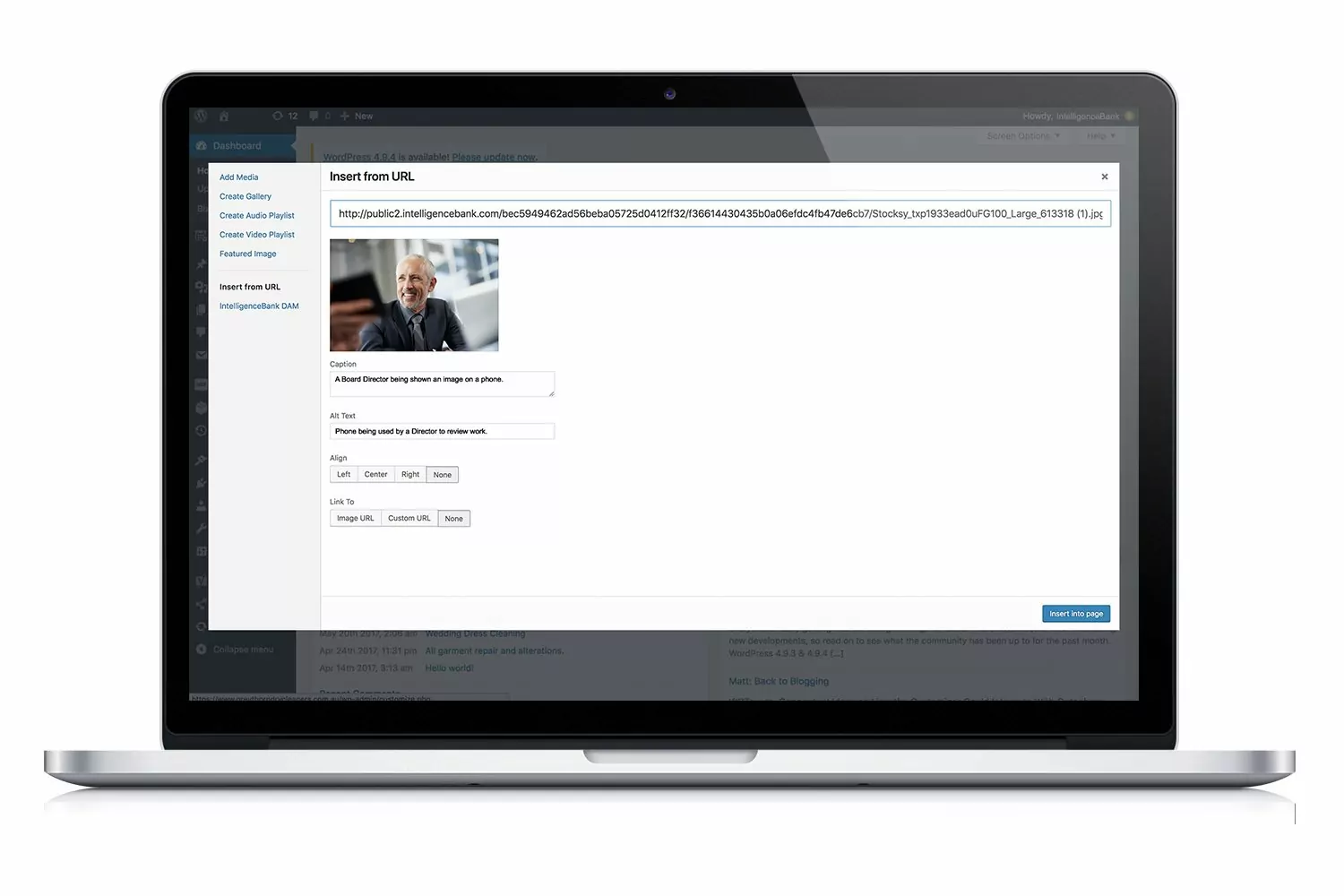 To learn more about IntelligenceBank's WordPress Connector, or other integrations, please contact a friendly member of our sales team.