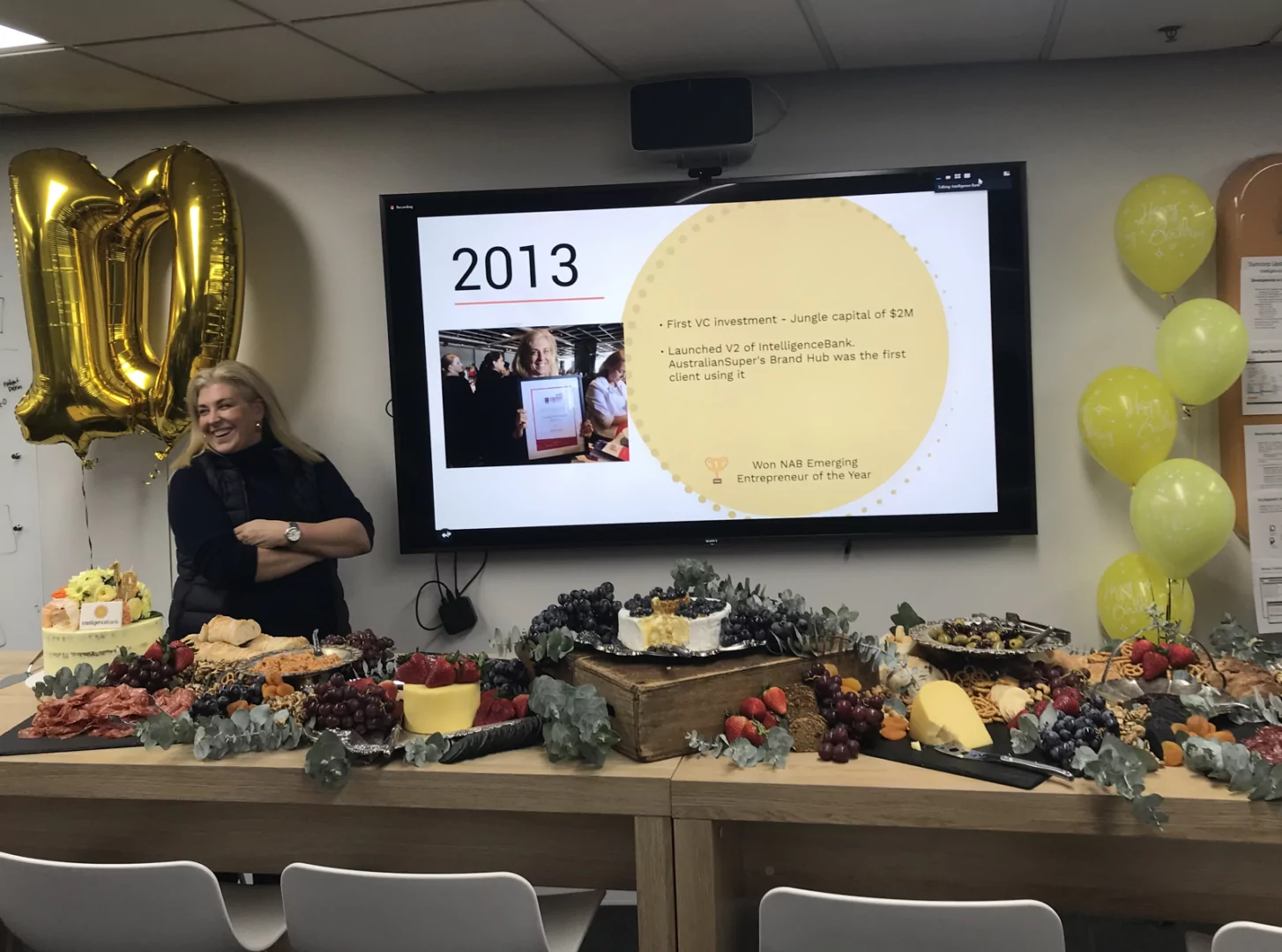 In 2009 the first Bitcoin was mined, Avatar smashed Box Office records and Barack Obama was sworn in as US president. While all of this was happening our inspired CEO and Founder, Tessa Court, was busy taking an idea from concept to reality, working with a couple of developers, and selling the vision to our foundation clients (Suncorp, Cricket Australia, and NAB) who still work with IntelligenceBank today.
It's now a decade on and today we turn 10! We will be celebrating at our offices around the world, collectively looking towards the next ten years while reflecting on the wonderful journey we've taken to get here.
From humble beginnings as the extranet of Streetscope Research, IntelligenceBank's Marketing Operations Software helps marketing teams manage their digital assets, protect their brand, streamline creative projects and ensure that they are compliant with industry standards and regulations. With over 50 staff, 400 clients, 350,000+ global users and an impressive 50-60% year on year growth rate, we have only just started.
As the business has grown, we pin much of our success to our fantastic clients and the core values which have carried us through since 2009 (and haven't changed since day one):
Make the complex simple
We do what we say
Six star service
Spark innovation
Be great together
Excellence
At the end of the day it's the people who practice these values which have delivered our successes. So happy birthday to everyone at IntelligenceBank, may the next ten years be just as exciting and innovative.