Reputation matters. As a provider of marketing software that shepherds the brand assets of over 500 companies, we understand this more than most. Good word of mouth trumps a million dollar ad campaign any day of the week. And there's no stronger endorsement than one that comes from customers already interacting with your brand. This Fall, IntelligenceBank's customers are clapping loudly on premier software review platform G2.
G2 is by far the world's largest and most trusted peer to peer review marketplace for software. It's where over 60 million people a year go to make smart decisions about which solutions to procure. 
Key to G2's credibility is its user verification process that ensures authenticity. That means each review is an honest account written by a real person who has used the product and is motivated solely by the desire to share their experience. 
Our customers' experiences are the single most important driver of everything we do at IntelligenceBank. Aside from the knock-on effect of a pure desire to provide a best-in-class solution, nothing accelerates our business faster than our current clients advocating for us. That is why when the G2 quarterly ratings are released, we are all ears. The Fall results are out and we are pleased to report IntelligenceBank has once again achieved a swag of high rankings.
G2 Scores us 9.5 out of 10 for quality of support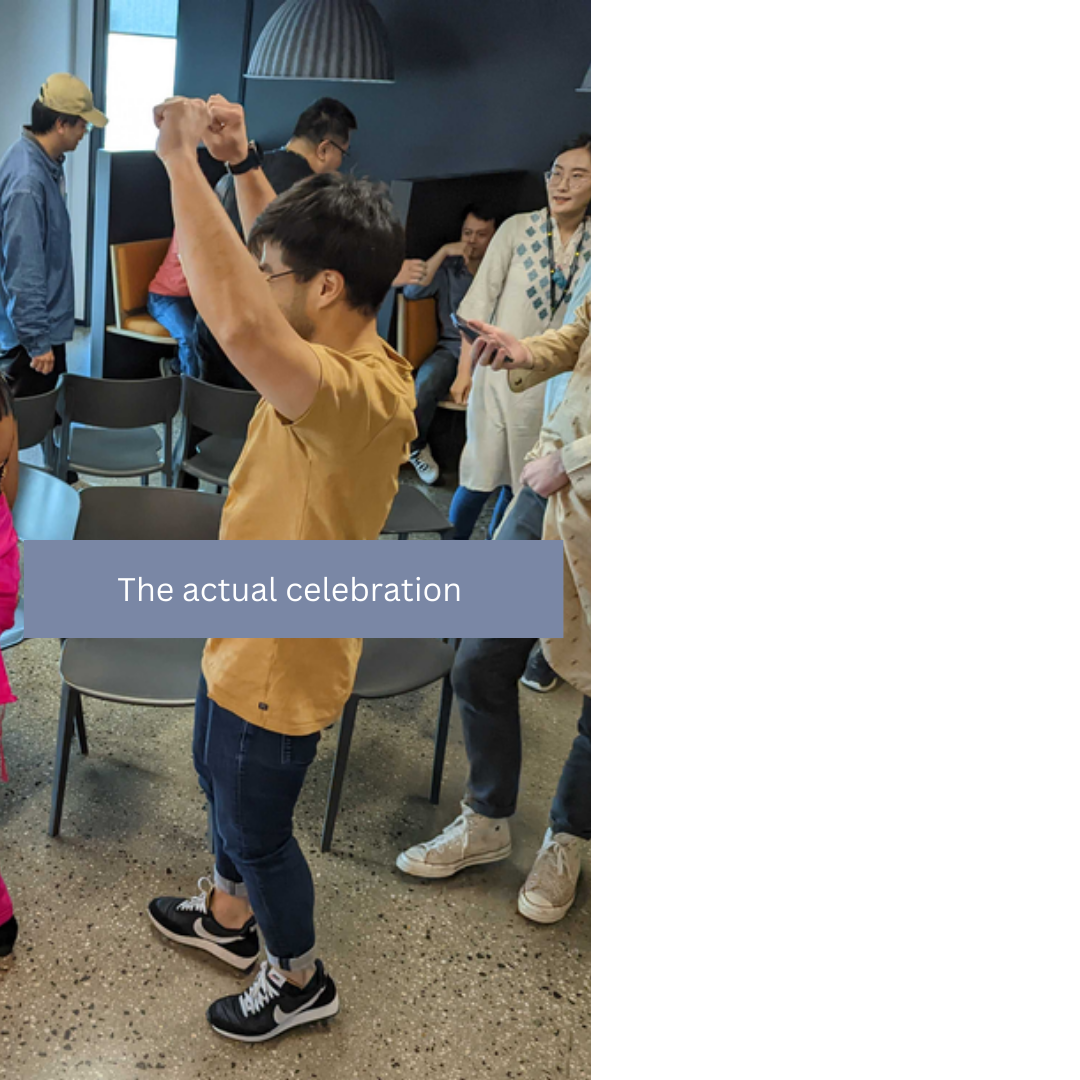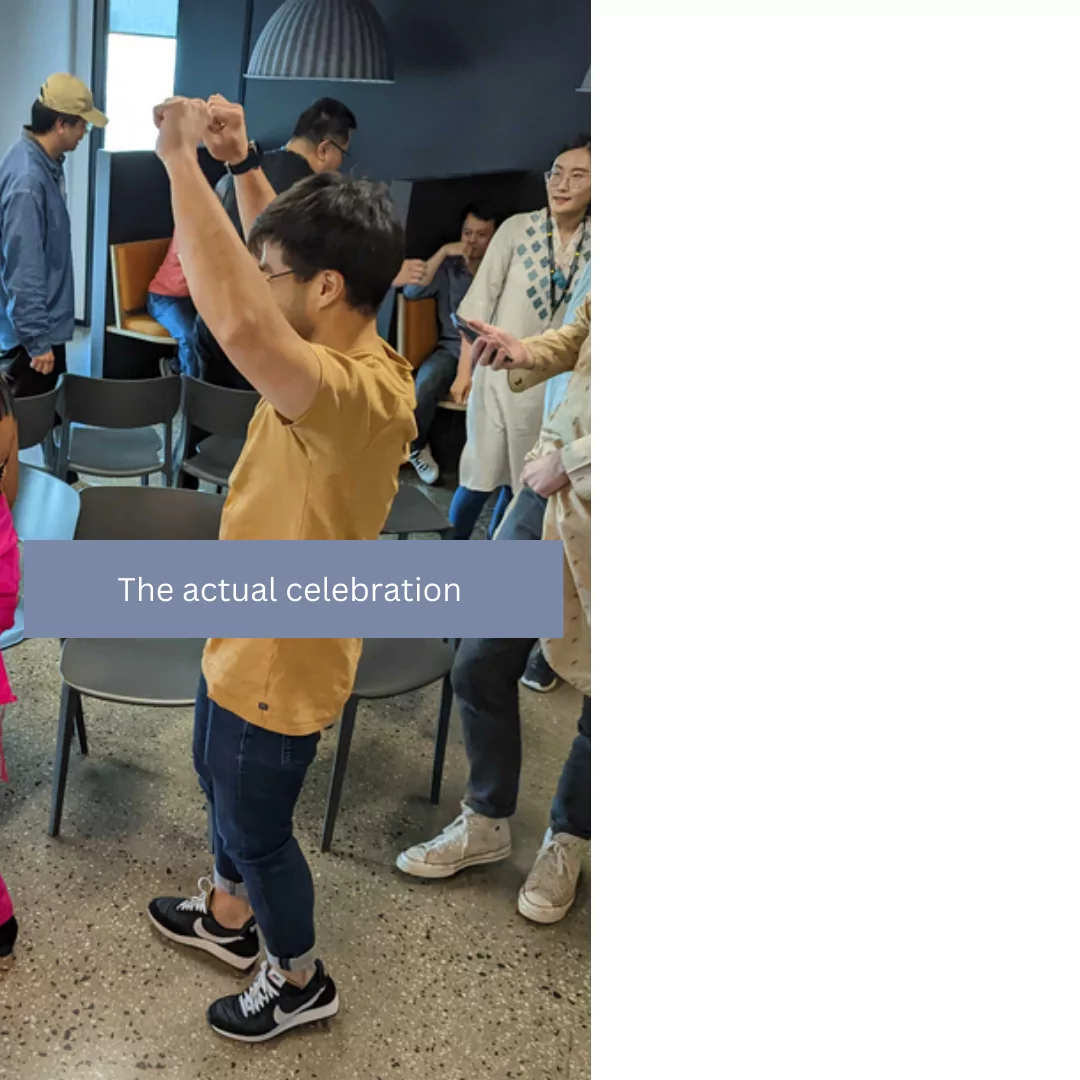 Investing in software is a big commitment of both time and money. It's a crowded market and there are vast differences in quality and service delivery. Backing a donkey can cause deep, long-term issues that are difficult to extricate your operations from. Reading a bank of real reviews is crucial as what may be important to you can be the biggest chink in that provider's armor – and vice versa.
Our Customers are our Inspiration…
Trite but true. We are in the business of transforming marketing operations so brands can deliver compliant campaigns on time and on budget. As proponents of transformation, rather than sitting back and congratulating ourselves, we constantly assess our own offering and how to make it even better. The insights we get from customers on G2 inform our product development so we can continue to innovate and optimize our solutions.
…and we let them do the talking…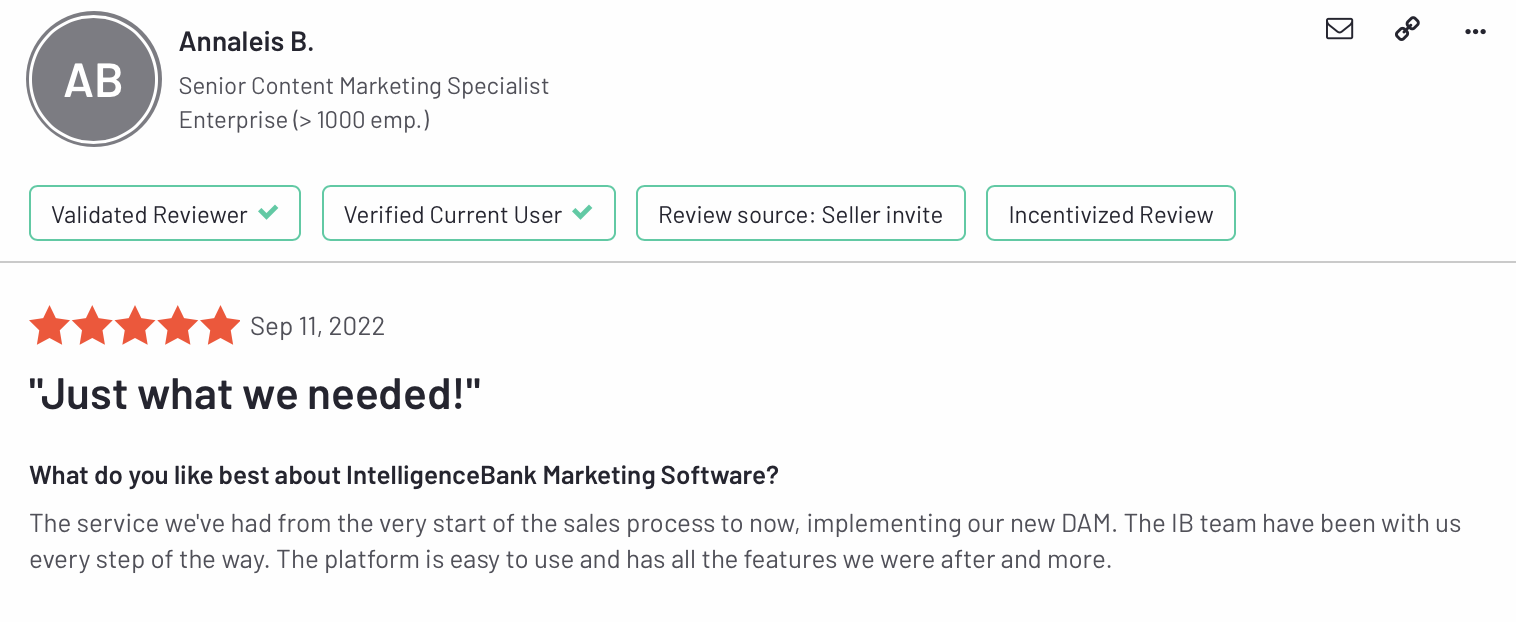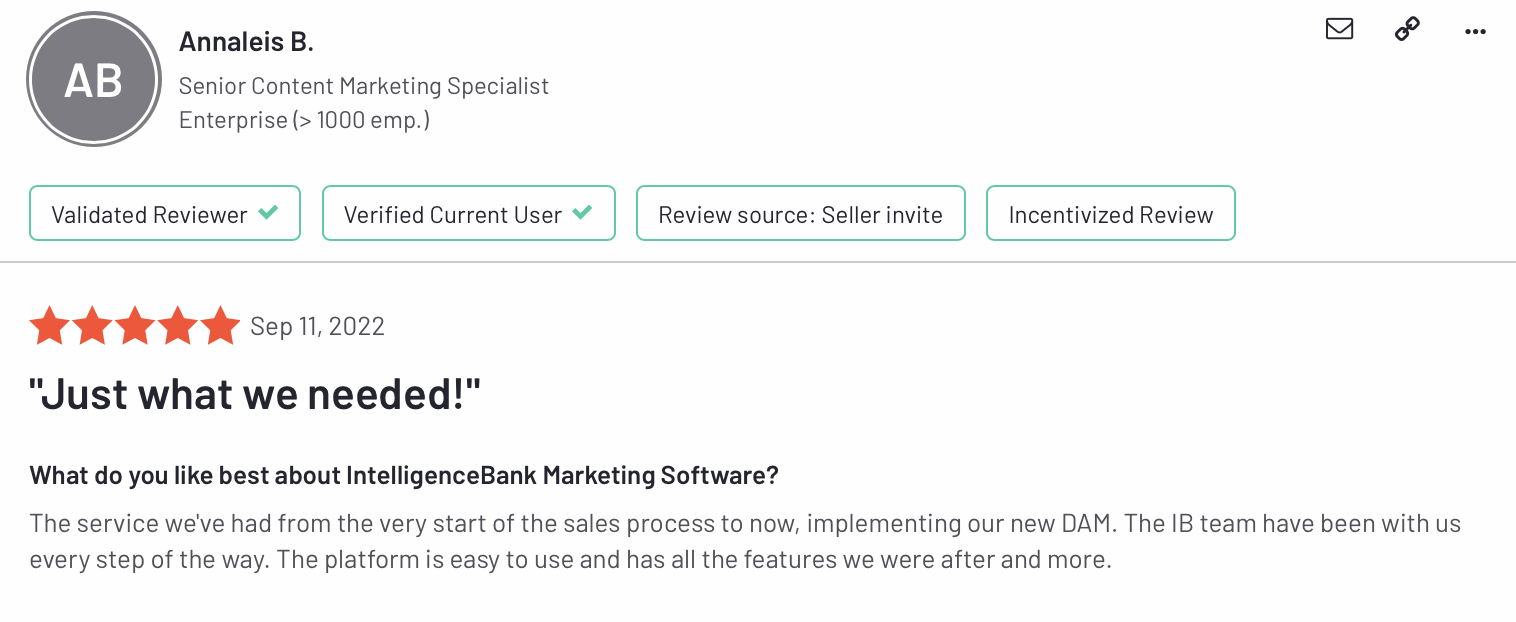 You can view how we stack up in more detail by visiting our IntelligenceBank G2 profile. Our G2 Profile showcases everything we have to offer; reviews, quotes, content, reports, and videos. 
Scroll through our testimonials as well as our competitors to see what other businesses are offering and get a trust-worthy comparison of who does it better and why.
And, if you're looking for analysis and opinion from the experts, look into the recently released Forrester Wave TM Report which names IntelligenceBank as a Contender.
Finally, if you'd like to see for yourself what IntelligenceBank can do, reach out to a member of our expert team for a demonstration. G2 reviewers rate them highly y'know ;).