Every Digital Asset Management system has an abundance of digital files stored within the platform. These files are managed with proficiency using naming conventions, metadata and keywords – yet it doesn't always guarantee that you can find all assets of a particular person on demand.
For example, if you needed to locate all images related to your company's CEO, by bringing advanced facial identification with auto-tagging, Facial Recognition reduces time spent manually searching for these specific files by simply matching files to people instantly.
When searching for all images associated with the CEO, Facial Recognition also seamlessly updates the images with corresponding keyword tags with their names.
According to Tessa Court, CEO IntelligenceBank,  "As many of our clients who have executives, ambassadors, students, patients or well-known faces representing their brands, our Facial Recognition capability saves them time by making it easy to find talent that has been used across multiple campaigns and remove files featuring expired talent usage rights."
Facial Recognition is an add on feature to our Digital Asset Management Software and using it is as simple as adding a master file with a person's name and 3-5 photos to 'train' the AI engine. Whenever a new asset is added featuring that person, his or her name will automatically be added to the keywords.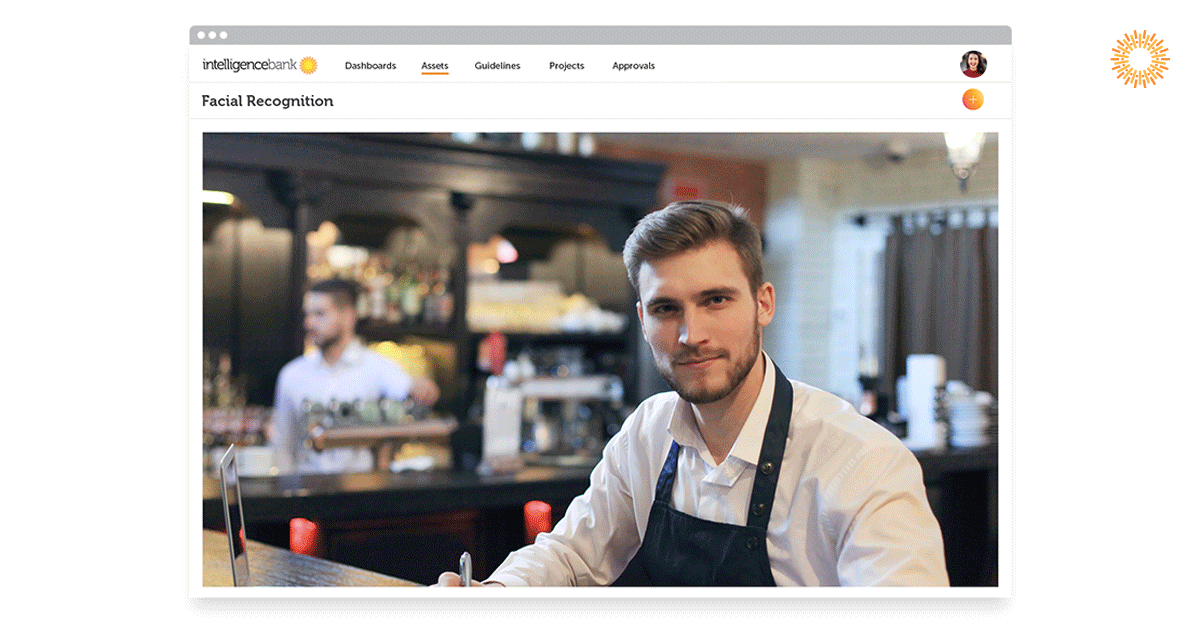 So how can Facial Recognition help your marketing team?
You can quickly find all images of specified people with just a few clicks.  Next time marketing is asked to create a presentation, Facial Recognition can easily find the images of core people within the business, including the CEO, so that you can choose your favorite image and add it within minutes.
More importantly, if your CEO leaves your business, you are provided with a way of effectively archiving their images.  Archiving is especially important if the outbound individual has left because of a negative event, are working for a competitor or to avoid any confusion with the person replacing them in their role.
In the case of your CEO, Facial Recognition would save your team time, ensure effective management of assets within your DAM and remove the risk of old and inappropriate images finding their way to your internal or external content.
Learn more about the 5 reasons you need Facial Recognition or speak with us today about how it can take your DAM to the next level.