At IntelligenceBank we work with some of the world's largest marketing departments and understand how expensive and difficult it can be to produce large amounts of creative content. Clients with physical locations find local area marketing difficult, often having very little control over banners and signage created by retail staff. Not many CEOs like walking into one of their shops to find incorrect logos, colours and perhaps even comic sans fonts.
Technology has caught up to modern day marketing, putting systems in place to reduce our workload while helping to ensure consistency and compliance. IntelligenceBank has recently launched a new feature which allows marketers to control the use of brand, reduce design costs and ensure that regulatory requirements are met.
Dynamic Creative Templates take content that has been developed by marketing, created by designers and approved by brand and/or legal, locking down design and core communication elements while allowing for selected areas to be edited by the end user.
Templates can be leveraged internally by marketing staff to free up resources and reduce costs by replicating frequently used designs and changing the text or imagery where needed. For example, by using a template for digital banners users can customize quickly and respond to the market, without waiting for design resources. Text can easily be updated using the correct fonts and visuals can be replaced with pre-approved images.
One of our clients who produces more than 1,000 pull up banners annually have estimated that Dynamic Creative Templates will save them an incredible amount of time and in excess of $150,000 on creative development for these alone.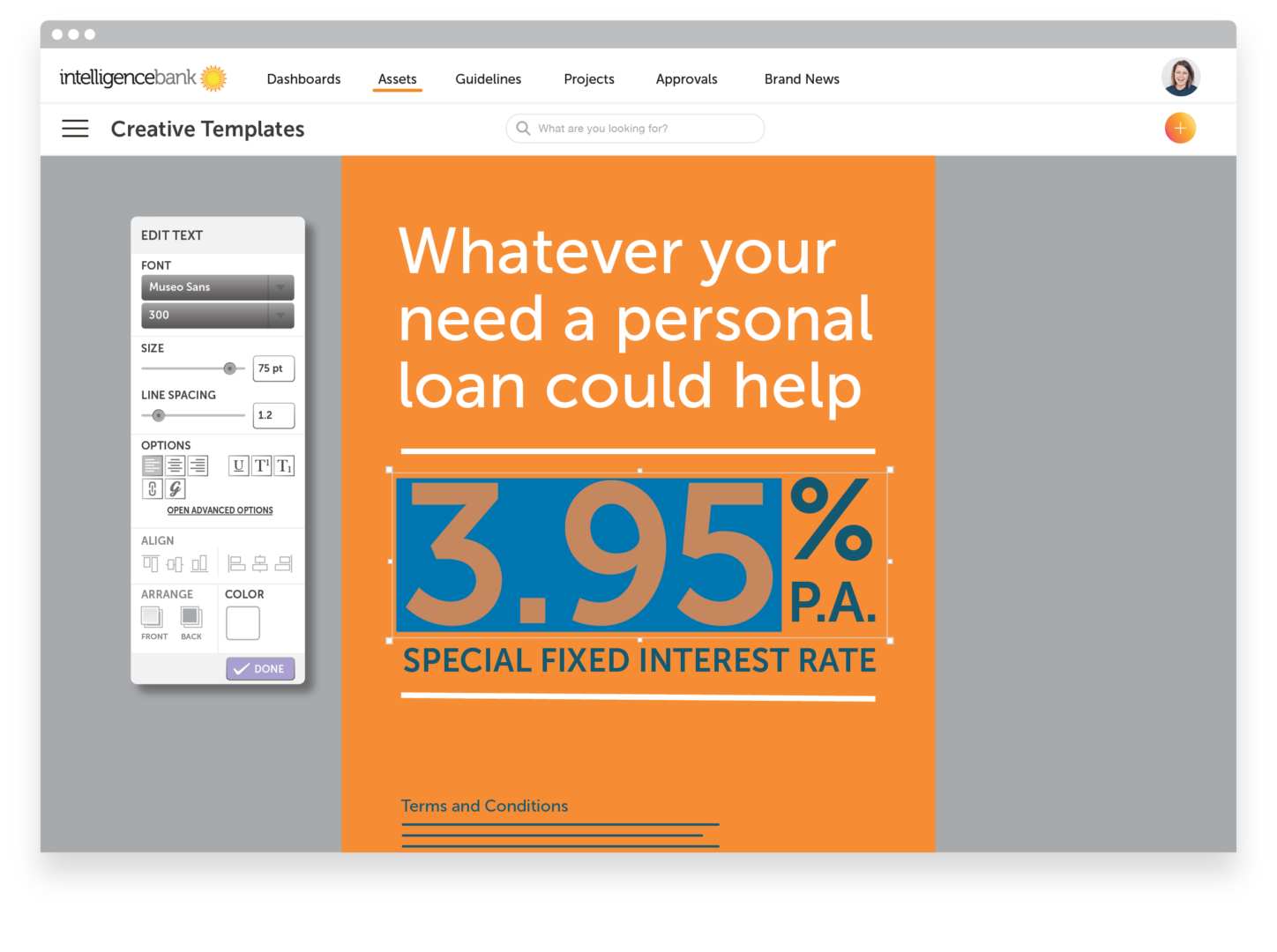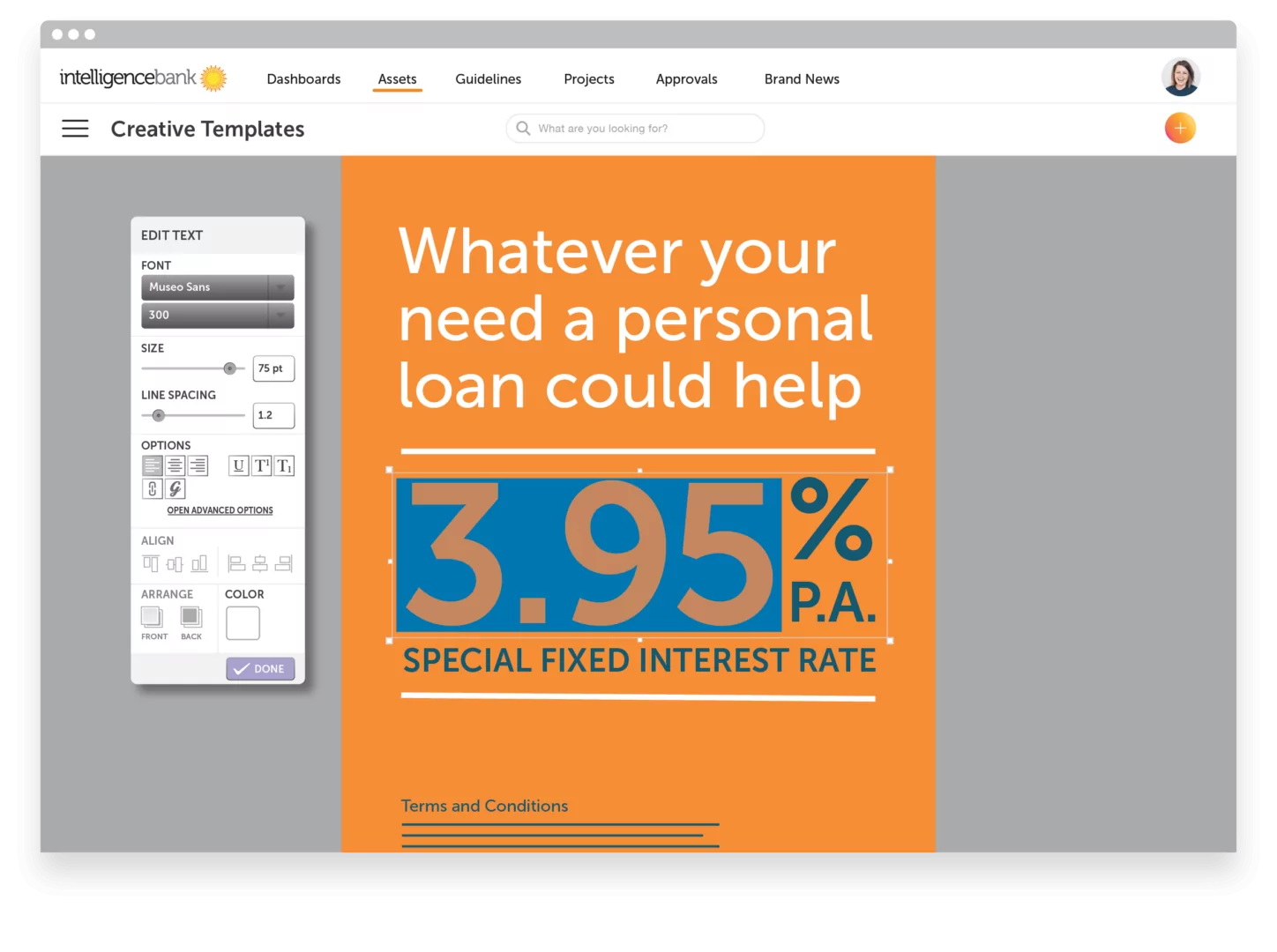 Unlike other basic template software, Creative Templates and the Dynamic Data Connector integrate seamlessly with our enterprise Digital Asset Management system, online briefs and workflow and approval.
In instances where the end user is not a member of the marketing team, you may want to limit customization. By using the Dynamic Data Connector for Creative Templates, InDesign templates are uploaded and design layers are mapped to data points within the platform. By integrating templates with databases users can select from a list of pre-approved promotions and imagery, can update contact details by choosing from a lists of locations or people and add the correct terms and conditions based on conditional logic.
By controlling how each component on creative is edited, Creative Templates not only ensure brand compliance but regulatory compliance as well. As our CEO, Tessa Court points out "This feature is another commitment to our offering for clients in regulated industries and ensures creatives can focus on being creative."
With the limited resources available to marketing, this feature can be used to increase efficiency for repetitive work, assist non-marketing employees with design requirements. But, unlike other template software it works as a part of one Marketing Operations platform, to ensure brand governance and marketing compliance.