Does the thought of downloading a huge folder of images in different formats make you shudder? Now you can rest easy. As of today, you can transform your images all at once.
Our new Bulk Download Upgrade & Image Transformations allows you to convert a large collection of images from one file format to another in one seamless step.
With these features, you can convert photo files in bulk:
Apply existing transformation presets to images when downloading resources in bulk, or create new ones on-the-fly
Apply a custom filename to the zip download
Access previous download jobs via the Jobs List popup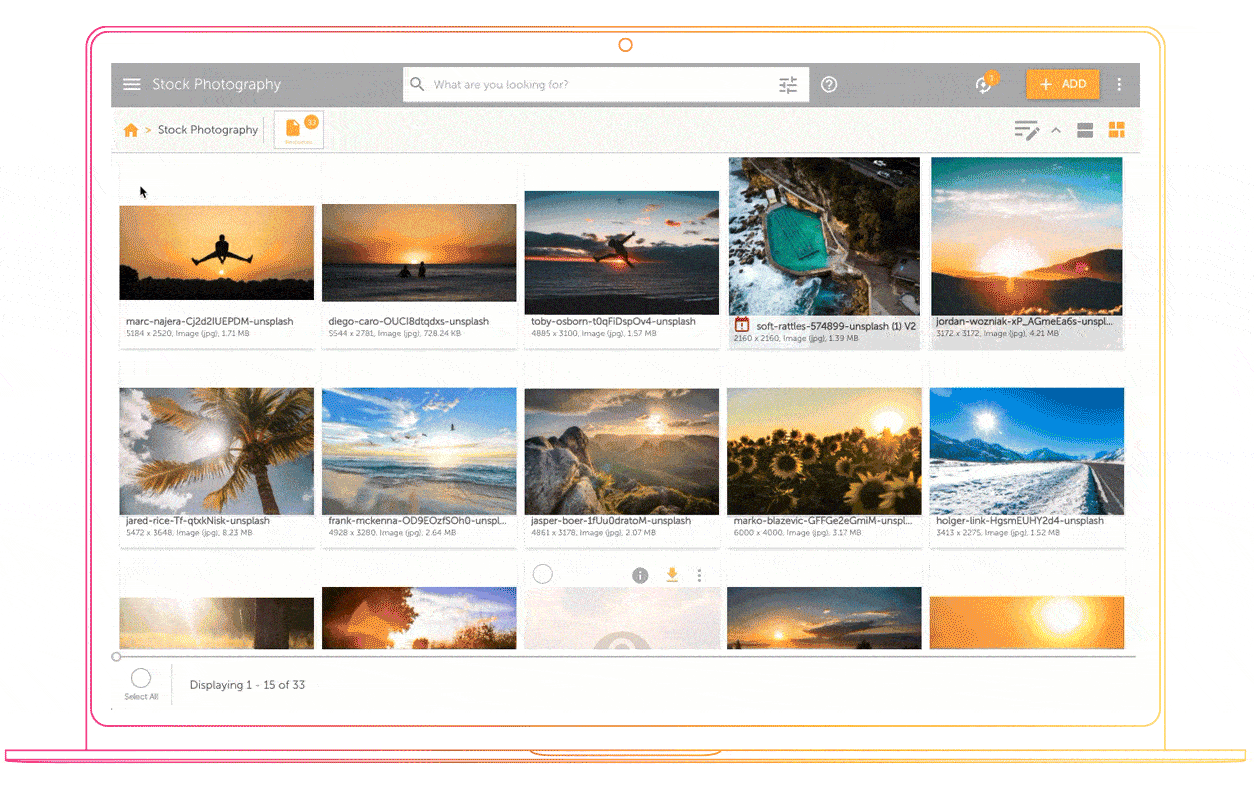 IntelligenceBank's marketing software solutions allows you to transform and convert image files in bulk, on-the-fly and directly from your platform.
You can download your images easily in a variety of formats (e.g. JPG, GIF, PNG) and sizes. Even if the source file is in an Adobe PhotoShop or InDesign format, IntelligenceBank can support these files.
Presets are also available and can be used to save the most common download specifications for repeat usage.
We support a multitude of file formats including: GIF, PNG, PSD, JPG, RIF, SVG, AI, EPS plus many more.
If you are an existing IntelligenceBank client and you would like further information on our latest Bulk Download Upgrade & Image Transformations feature, please contact your dedicated Customer Success Manager.
For those marketing teams who are not yet armed with a digital solution to manage all of your marketing images and branded assets, we would be happy to host a demonstration. Please feel free to connect online or over the phone.