Industry accolades are great, but feedback from our clients has always been of paramount importance.
Leading software review sites such as G2 Crowd, Capterra, Software Advice and others are a great source of information in the purchasing process, particularly to compare two or more vendors.
That's why we are delighted that – thanks to client reviews – we enjoy such high rankings. For example, in G2 Crowd we have earned:
98% Quality of Support
97% Meets Requirements
97% Ease of Doing Business With
95% Ease of Use
93% Ease of Admin


Overall, we are the highest rated Digital Asset Management software on G2 Crowd at 4.9 out of 5 stars.


On Capterra we are also the highest rated Digital Asset Management software, earning a super satisfying 5 out of 5 stars overall, for ease of use and for customer service.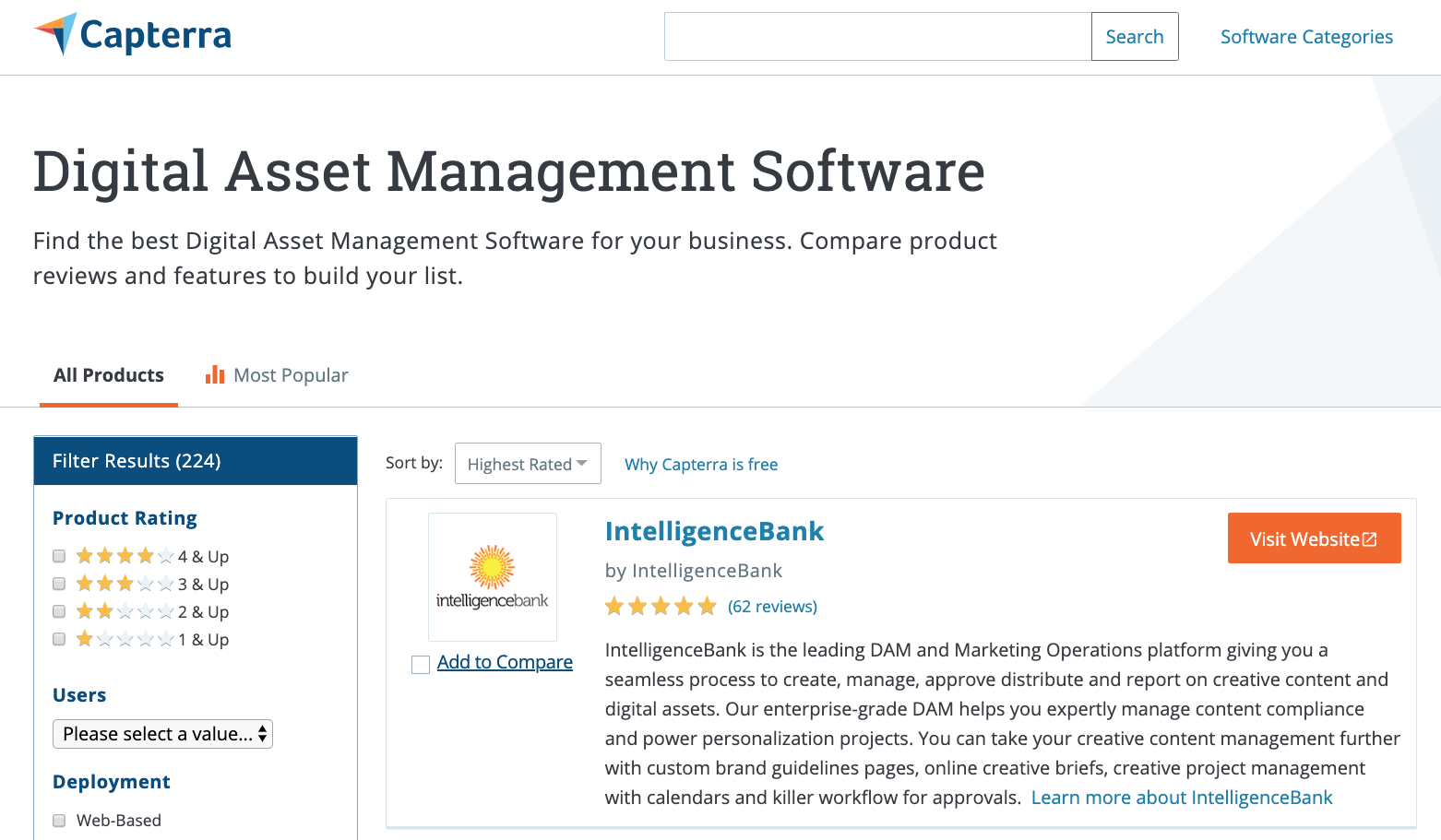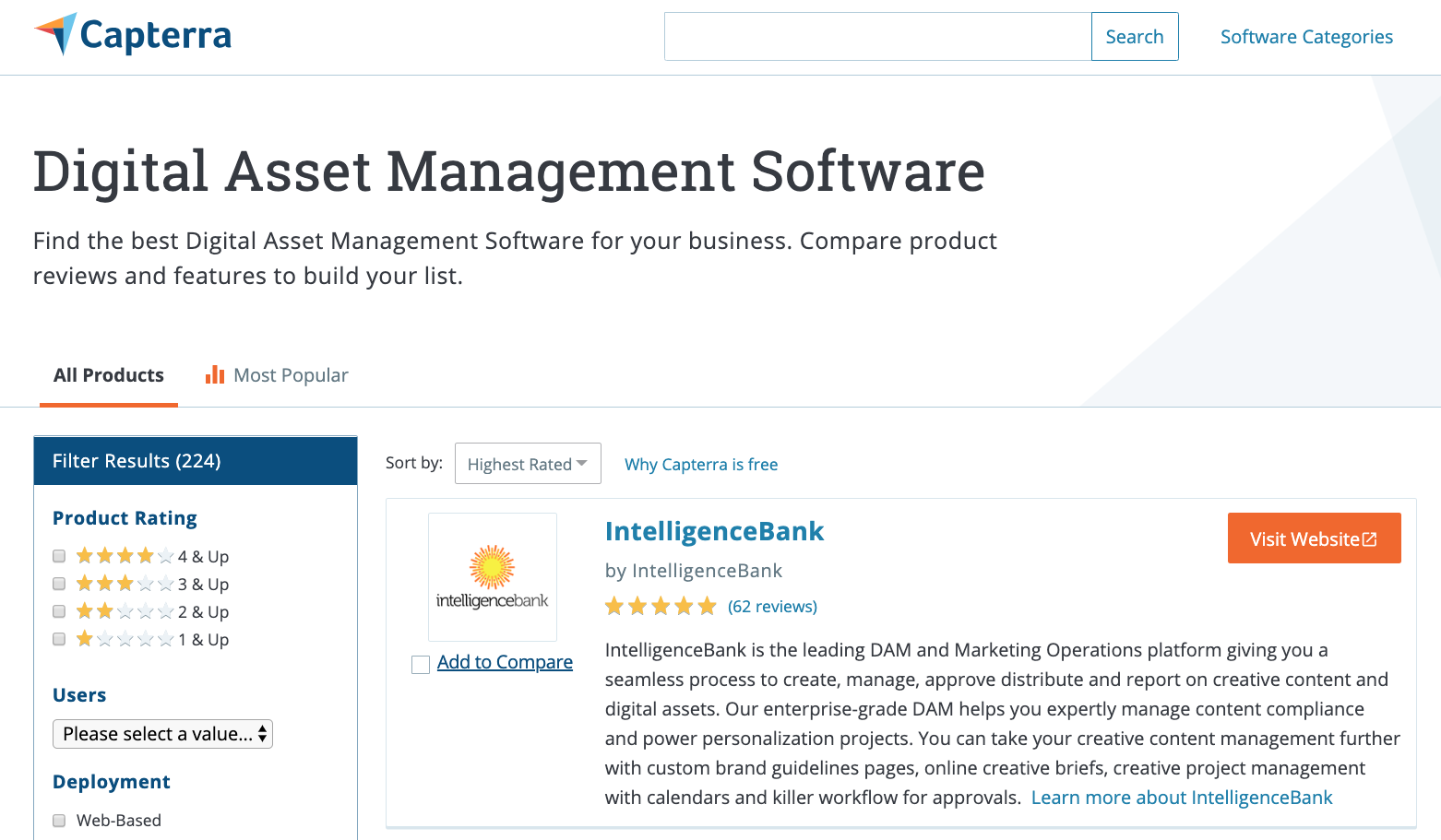 These software review sites are so valuable because the rankings change based on live client feedback – so we strive constantly to improve our product and customer experience (pre purchase, during implementation and ongoing).
You be the judge.
G2 Crowd & Capterra logos and data are the copyright of G2 Crowd, Inc & Capterra, Inc.