Seamlessly connect brand approved assets to your favorite third-party applications
Creative Production Made Easy
Quickly add or sync rich media directly into your creative applications, docs, presentations, websites and more.
Save Time and Effort
No more downloading/uploading assets from app to desktop to app. Drag and drop or add magic links that are automatically updated with new versions.
Always Brand Approved
Ensure your team only accesses the latest brand approved assets across your martech stack.
Track Brand Compliance
Quickly see which digital assets are being used where. Managing brand compliance has never been easier.
Add rich media into documents and presentations.
Make visually engaging Documents and Presentations – using brand approved assets. Access and add DAM assets from within Microsoft 365 (PowerPoint, Excel, Word), and Google Workspace (Docs, Slides, Sheets). 
Browse and add brand approved assets.
Streamline your content creation.
Eliminate downloading and uploading assets.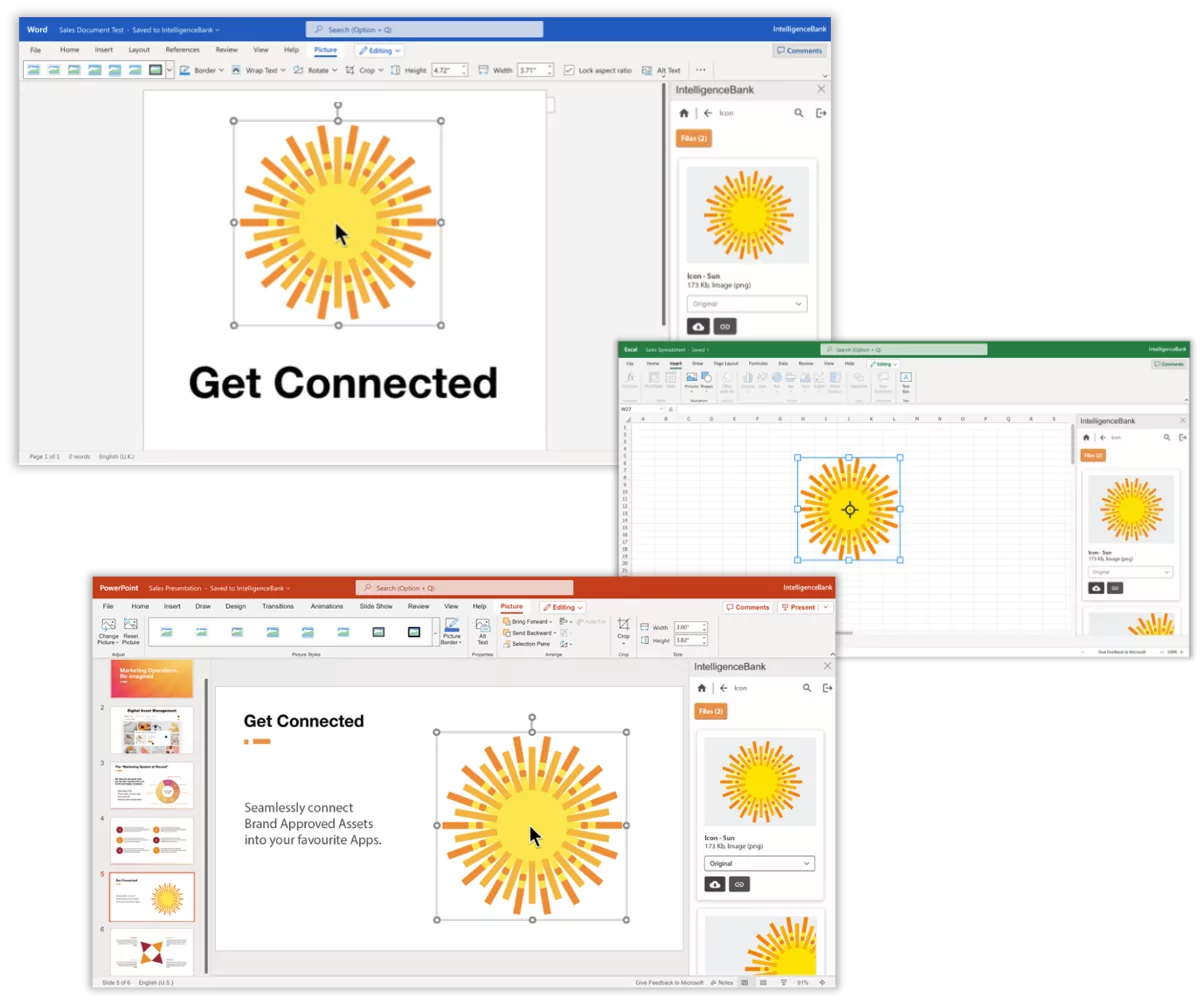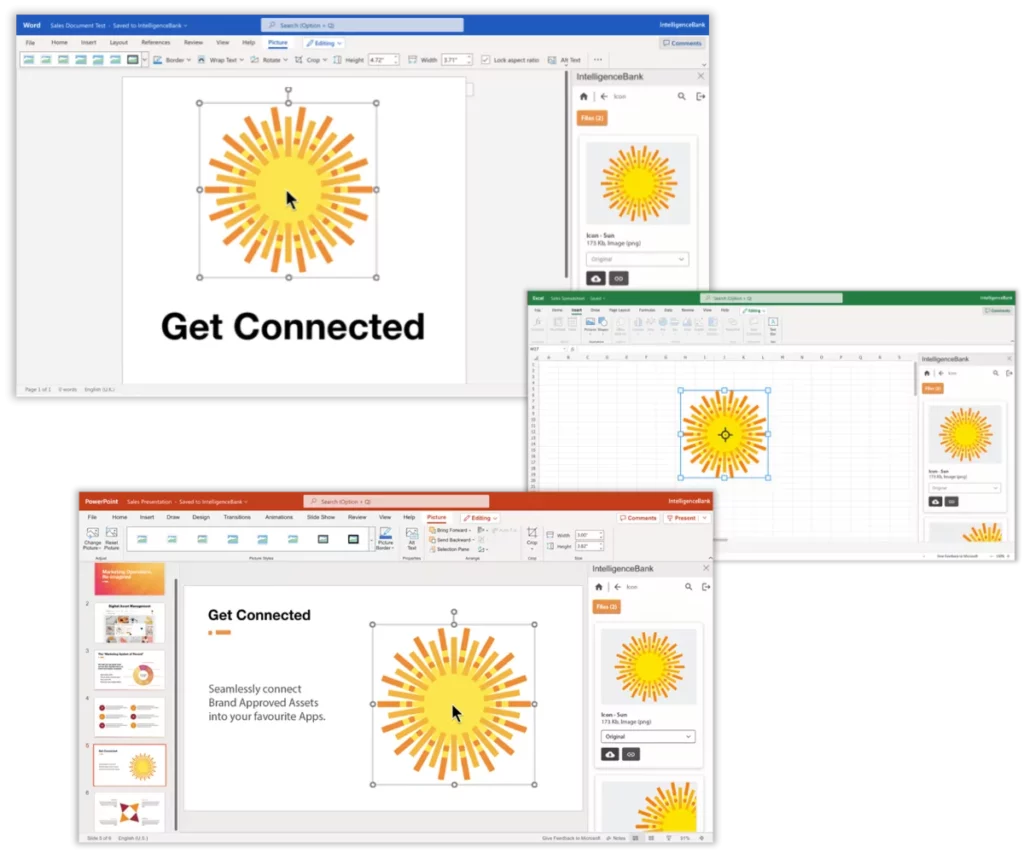 Creative Studio Connector
Accelerate creative production and collaboration.
Add brand approved assets directly into InDesign, Illustrator and Photoshop. Check for updates on assets, which are automatically updated into your creative files. Share light weight files with other Connector users, with images automatically downloaded upon login to the Connector. Then publish and update Adobe files back into your IntelligenceBank DAM.
Access and insert brand approved DAM assets directly from within Figma and Sketch.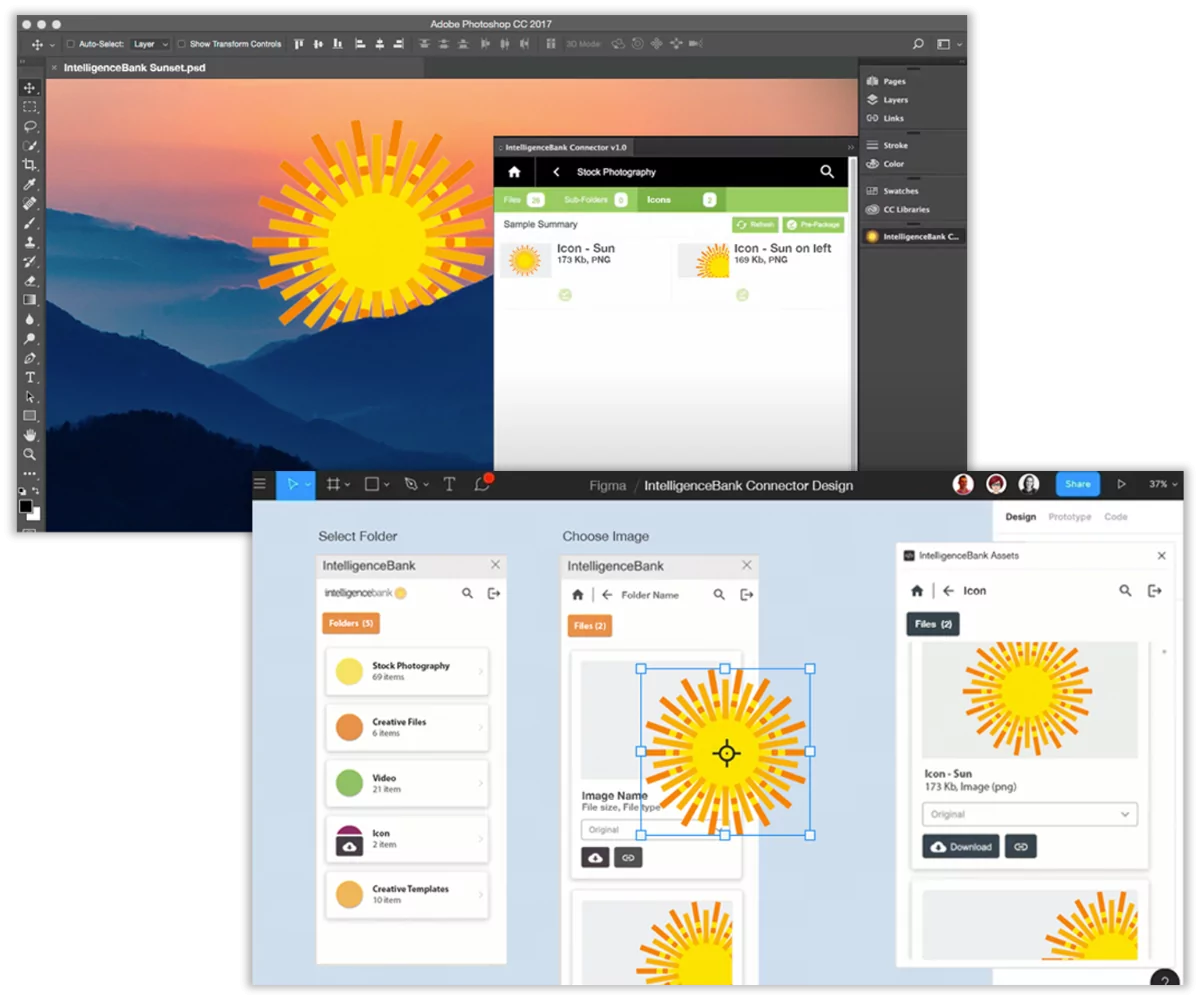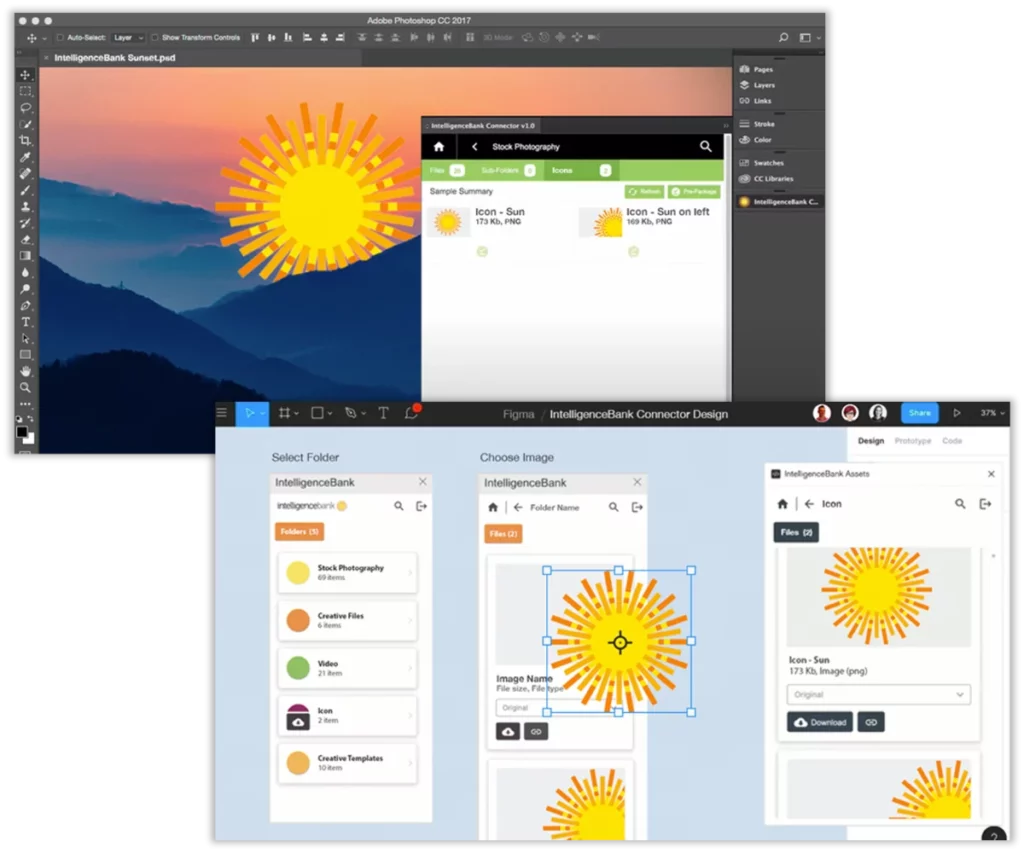 Website and App Design Platforms

Adobe Premiere Pro +
After Effects Connector
Create videos with brand approved assets.
Browse and add audio, video and other digital assets directly into videos.
Upload or update projects back into IntelligenceBank DAM within Adobe's video editing applications.
Ensure video creation is using the latest brand compliant assets.
Provided by LinkrUI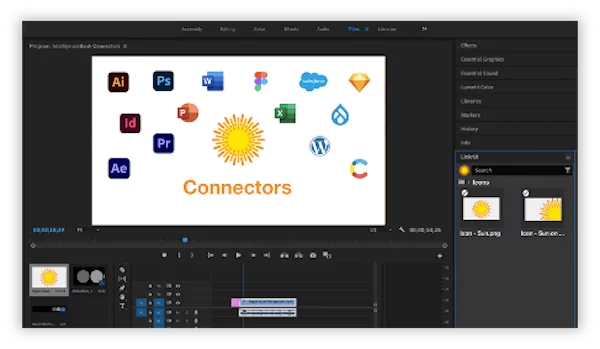 Streamline website creation with brand compliant assets.
Connect to WordPress, Drupal, Sitecore, Contentful, Shopify and more.
Browse your brand approved assets from your website editor.
Add Images, icons, audio, video and files directly into your website via download or CDN link.
Work faster by eliminating downloading and uploading assets.
Track asset usage.
Use Presets to ensure optimal image size and dimensions.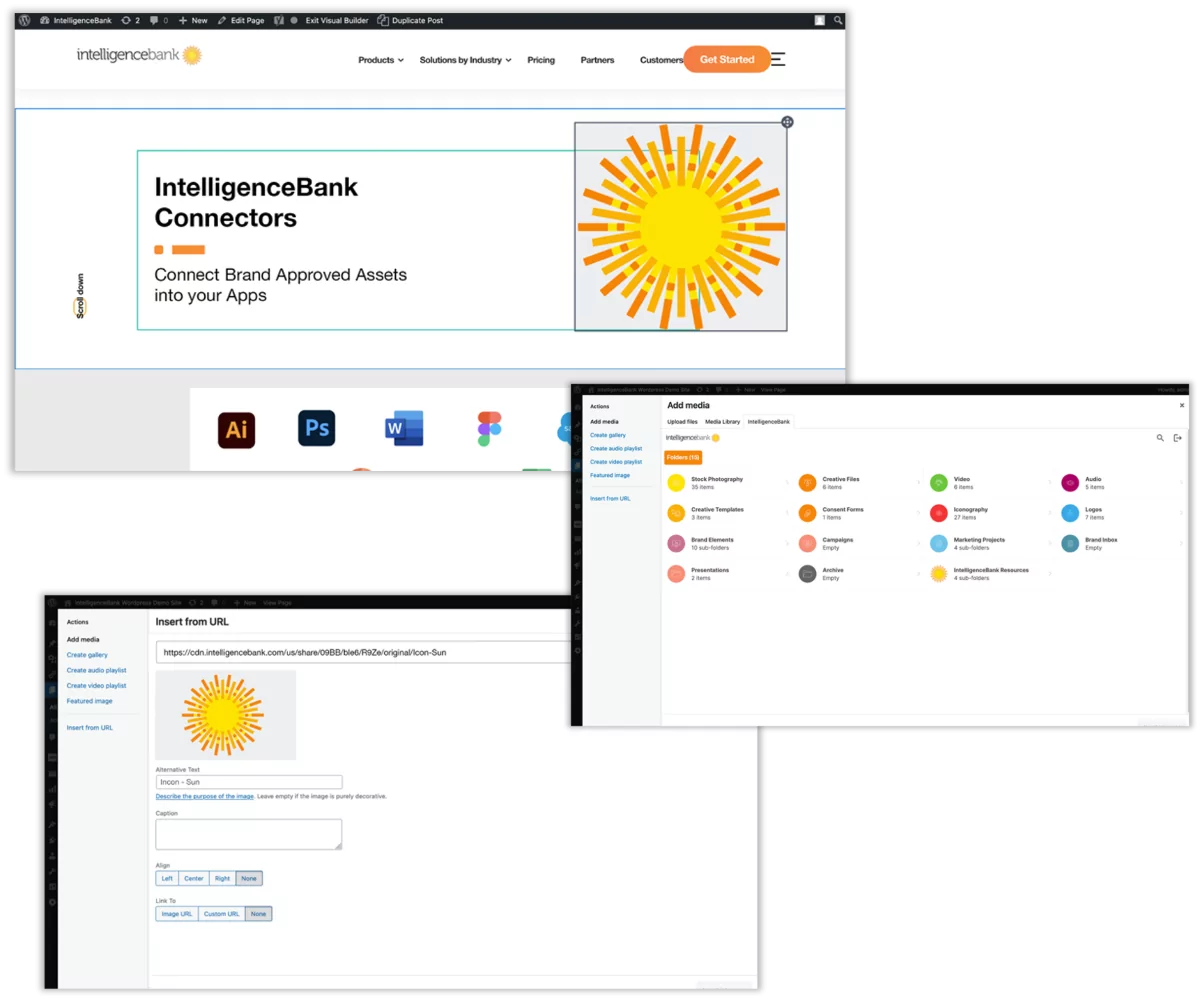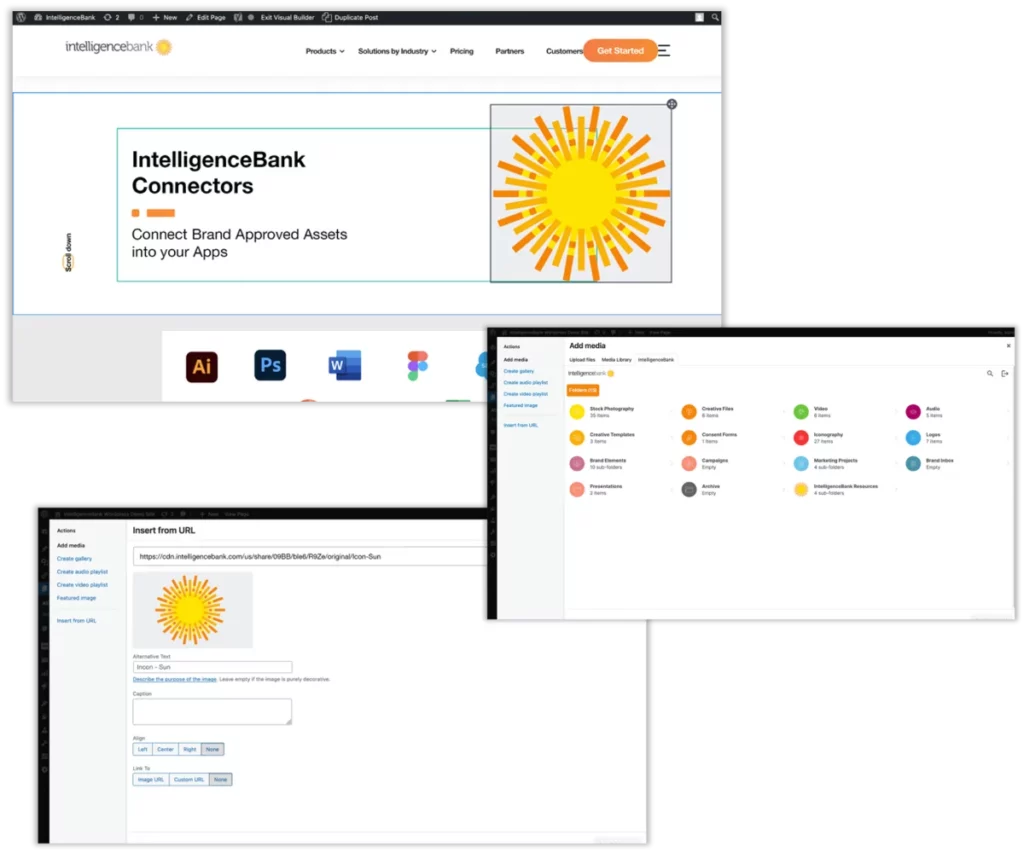 Salesforce Cloud Connector
Bridge the gap between Sales and Marketing.
Salesforce Sales Cloud
Allow CRM users to search approved content without leaving Salesforce. Give sales teams instant access to content that will help them close deals.
Salesforce Marketing Cloud
Add approved assets into Salesforce Email Studio's Content Builder via public CDN Link.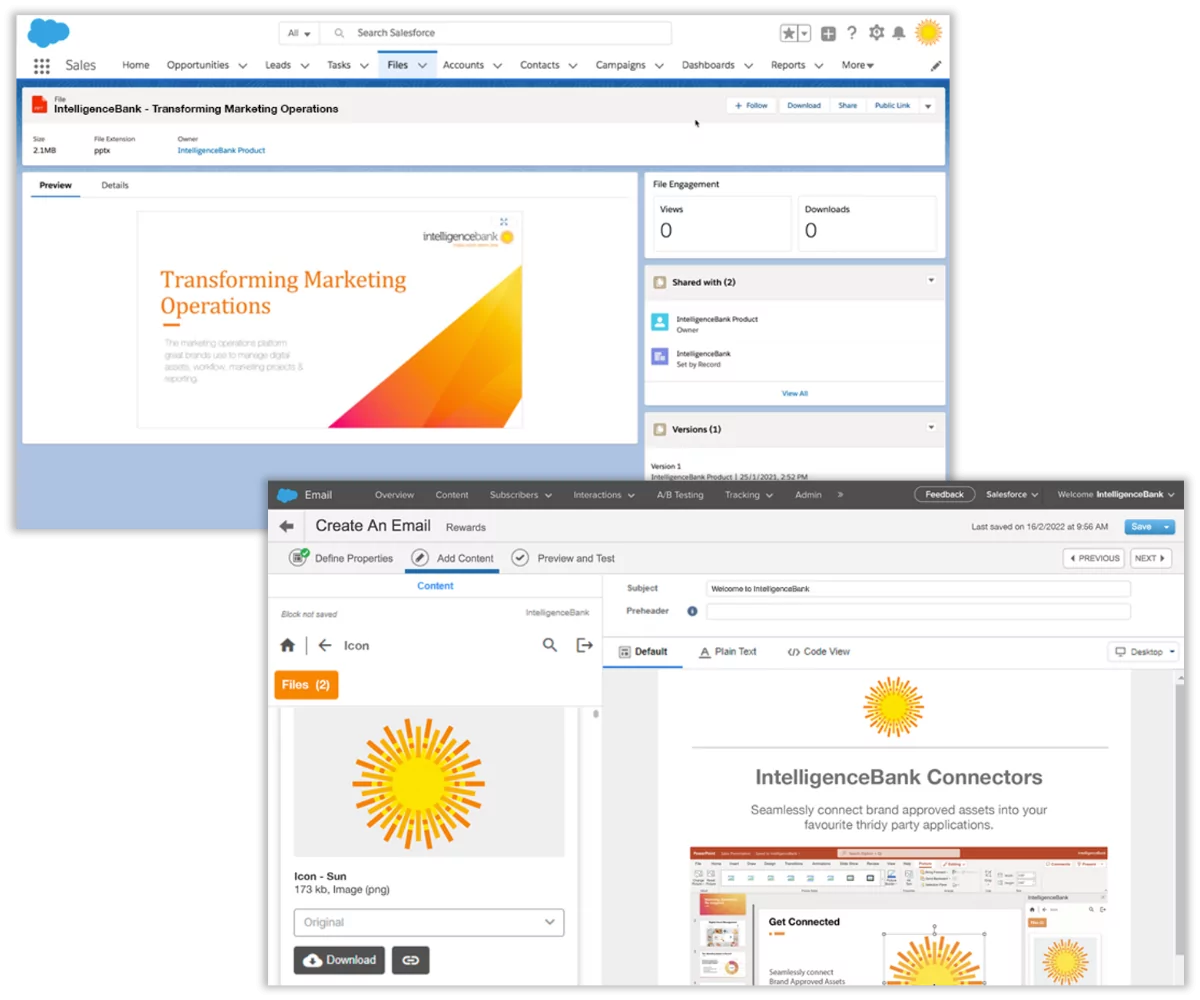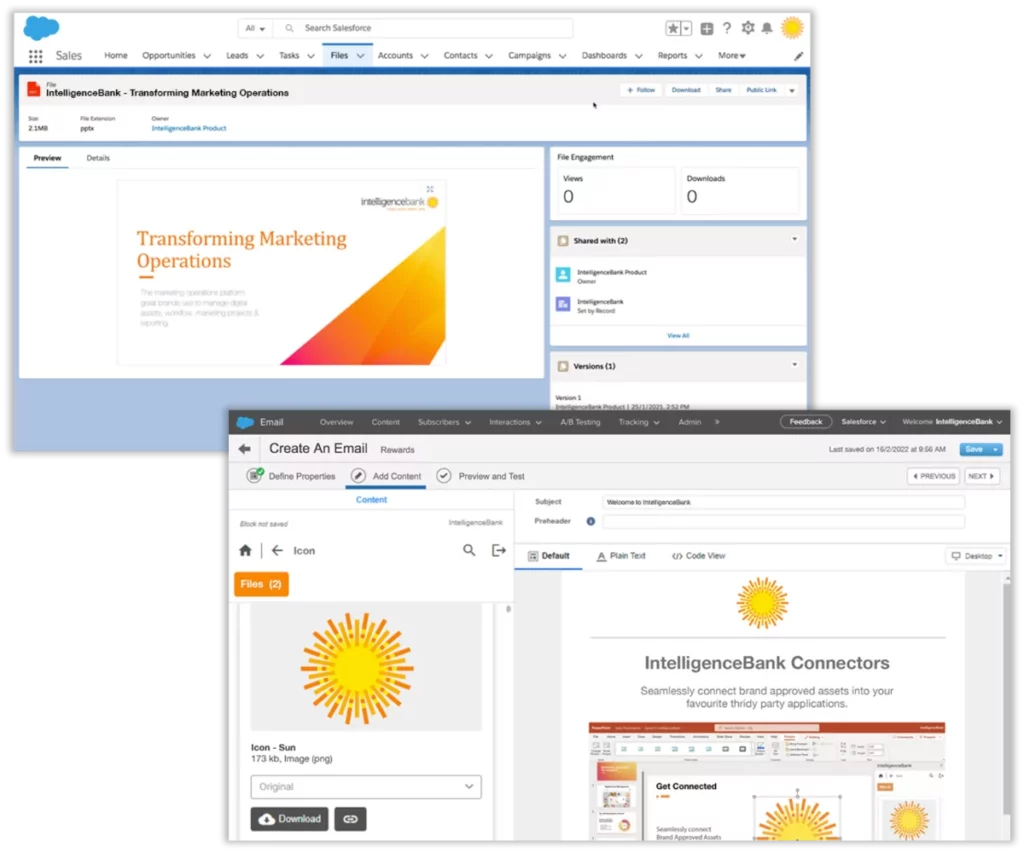 Drag and Drop assets into web apps via Chrome.
Add assets into any third-party web application via a Chrome browser extension.
Add assets by drag & drop upload (if supported) or by inserting a live Public Link (for images and videos).
Drag files directly into web-based emails, email marketing platforms and social media (Facebook, Twitter, LinkedIn).