Digital Asset Management Demo
Book Your Demo with IntelligenceBank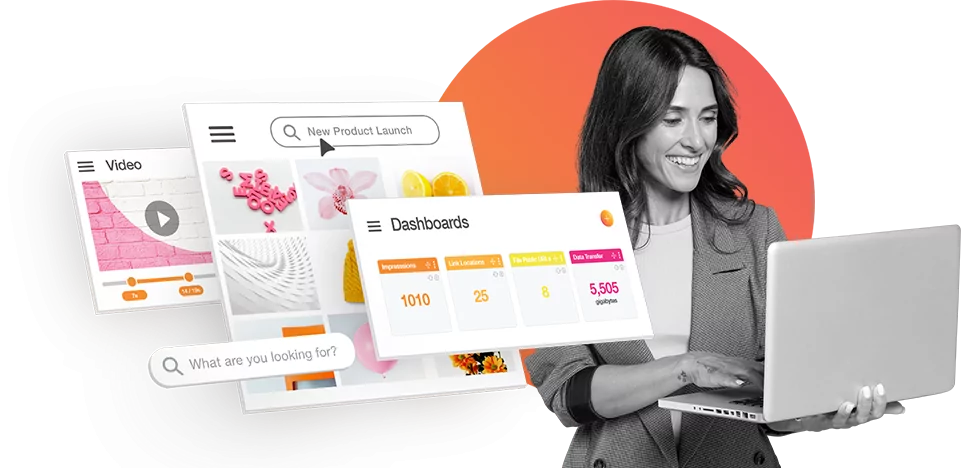 Why IntelligenceBank
Digital content volumes are exploding, while brand and legal compliance requirements are increasing.
IntelligenceBank's online Digital Asset Management software, you can create, find, share and track the entire lifecycle of your content. While our industry leading approval workflows and compliance features will ensure you stay on brand.
Discover why the world's top brands choose IntelligenceBank to bridge the gap between efficiency and compliance.
When you book a DAM Software Demo, we will be in touch with a:
Time to discuss your needs
Custom demo or free trial
Tailored pricing proposal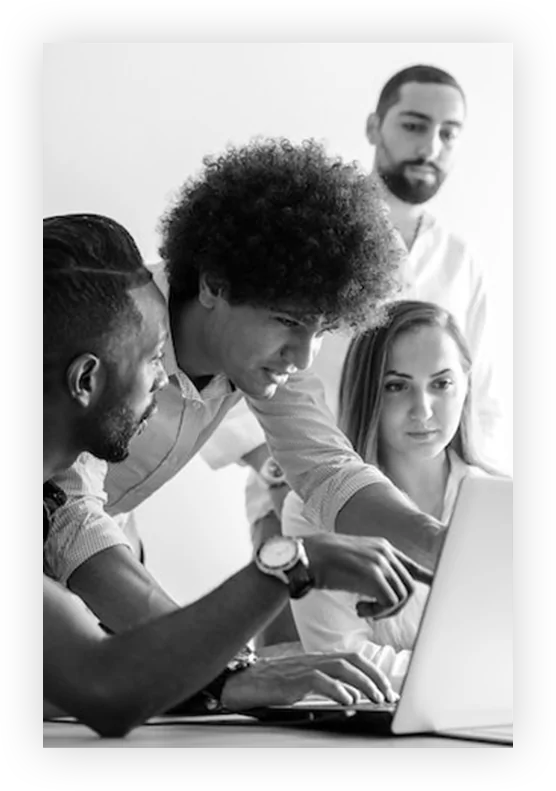 DAM Software Benefits Include:

Share Assets
Email asset links to internal users, teams or external agencies via public or private links. Embed DAM assets directly into websites. Update assets across multiple platforms with 1-click..

Data storage & control options
Your data is hosted in secure, ISO 27001 and SOC2 compliant data centers either in the US, UK, Canada or Australia – depending on your location (and your choice). For larger corporates, we offer private cloud options for an additional fee.

Metadata Management
Customize metadata fields and embed metadata from IntelligenceBank into your files.

Lighning Fast Search
Search millions of files in seconds according to keywords, metadata filters and custom tagging using AI.

AI Keyword Tagging & Transcripts
Use AI Technology to automatically tag assets with the most relevant keywords. Create transcripts of audio and video files in fewer steps.

Custom Welcome Page
Give users a beautiful experience that is true to your brand.

Lightbox Collections
Group assets for specific projects and share them with your team or externally.

Transform Assets
Use AI Technology to automatically tag assets with the most relevant keywords. Create transcripts of audio and video files in fewer steps.

Bulk Upload & Download
Everything is better in bulk! Save time with easy to use drag and drop for files and folders.

Creative Templates
Create localized content using pre-approved templates that link directly to approved assets.

Asset Relationships
Link assets together with one-to-many relationships, such as grouping images into a campaign, or tracking a model's talent usage rights across different images.

Asset Review Dates
Set review dates for licensed assets, talent usage rights and promotional end dates. Setup dates for assets to expire and archive.

Workflow Approvals
Deliver approved marketing projects faster. Conditional and multi-hierarchical workflows included. Scenarios include approvals for downloading assets, publishing new creative or general feedback.

Proofing & Markups
Mark-up documents, images, videos, URLs and other file types with annotations and comments.

Version Control
Maintain a history of all asset versions. Compare different versions side-by-side with associated markups and comments for each version.

Custom URL
Access via your own branded URL.

Main Admin Panel
Manage and control users permissions and access. Configure general settings and run usage reports by user and features.

Asset Reporting
Everything is tracked for compliance. Create custom reports and dashboards on your digital asset usage, expiry dates, metadata and approval information.